Industry News
Meet Aaron Lee, Director at Unitron Canada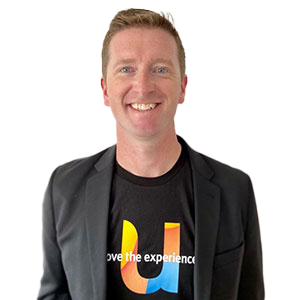 Perhaps you've met Aaron Lee—the Director at Unitron Canada—you'd surely remember him if you had. He's effusive with his passion for what he does and he's been living the "Love the Experience" tagline of Unitron for the past 14 months, though his story with Sonova begins several years prior.
Aaron started his Sonova journey in 2006, working across Phonak and Unitron, in Canada and the US. He says he's been fortunate to work in different countries, with different brands, and meet Sonova employees who he's learned a great deal from; and that he's been lucky to delve deeper into the different markets because of these experiences.
While in the US, he worked as a Phonak Director, Regional Sales, which was a huge learning experience for him—one he's grateful for—but in 2021 he was ready to return to Canada to work with both Phonak and Unitron as the VP, Key Accounts, before quickly moving into the Director position at Unitron Canada, where he believes "the future is bright!"
When asked about Unitron, he said "It really is in the tagline. It's the experience. Not just happy clinicians, it's happy end-users, family members, the ease of doing business. All of that makes it incredibly easy to say yes to Unitron, because regardless of department, we all strive to make the experience undeniably convenient, every step of the way." The complex, but uncomplicated software, the playful branding, the exclusive experience innovations, and the genuine people are just a few more of the things that make Unitron an attractive choice.
And Aaron's undeniably excited about the upcoming additions to the Vivante platform (some of which drop on November 1st). There are some compelling form factors both in the RIC and BTE category that will arrive in the coming months. And did you know that 2024 is actually Unitron's 60th anniversary? That Canadian connection is critical, and while Unitron will be celebrating globally, you can expect some exciting things coming to our Canadian market, to ensure you continue to Love The Experience.
---
"Western University Student Poster Day- December 4, 2023"
We are pleased to invite you to participate in the Health and Rehabilitation Sciences IPE9801 (Professional Practice) 2023 Poster Day!
Please see the attached document containing all relevant information. Please let us know if you plan to attend or if you are unable to do so by completing the Qualtrics survey linked below.
We thank you in advance for your time and hope that you will be able to join us on December 4th.
Qualtrics Link:
https://uwo.eu.qualtrics.com/jfe/form/SV_3O8pA8koVxkrQoK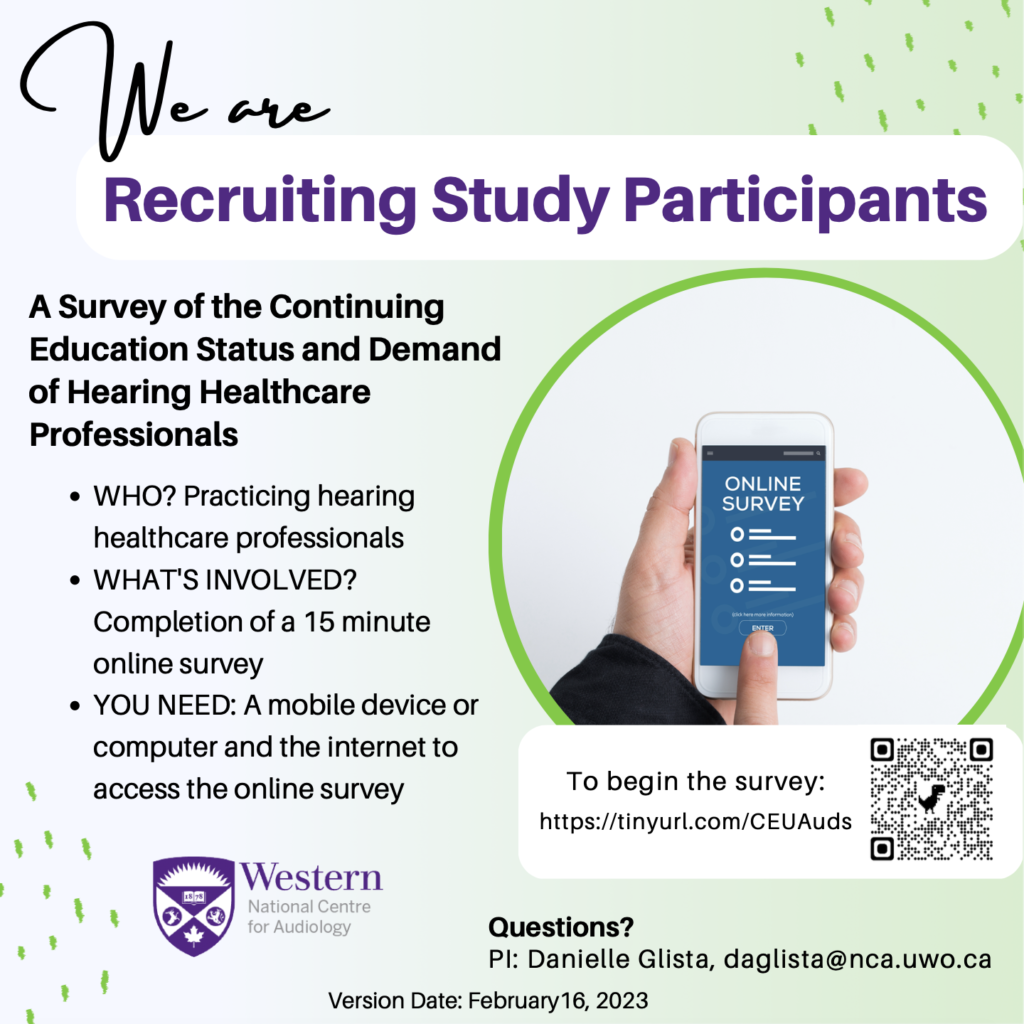 ---

We invite you to take part in a UBC/Wavefront Centre research study to improve access to hearing healthcare in B.C.
Breaking Barriers: Empowering Primary Care Providers to be Instigators of Change in Hearing Healthcare Practice
Why are we doing this study?
To empower primary care providers (PCPs) in BC to be key instigators for increased, timely uptake of hearing health care by individuals with hearing concerns.
Who can take part in this study?
Primary care providers
Hearing healthcare providers
Older adults (50+) with hearing concerns, or their caregivers
What happens if you say, ''Yes, I want to be in the study?''
You will be asked to share ideas in a virtual, Zoom focus group about ways that PCPs can support patients to pursue and receive hearing healthcare. This group discussion session will last about two hours.
Every participant will receive a $50 gift card for their time.
If you are interested in participating in one of these focus groups, please reach out to Craig at:
craig.stevenson@audiospeech.ubc.ca
Project Led by:
Dr. Brenda Poon - Wavefront Centre for Communication
Accessibility & School of Population and Public Health
Dr. Lorienne Jenstad - School of Audiology and Speech Sciences
If you choose to interact with this post on social media ("like" or "follow"), there is a risk of publicly identifying yourself with the study.

---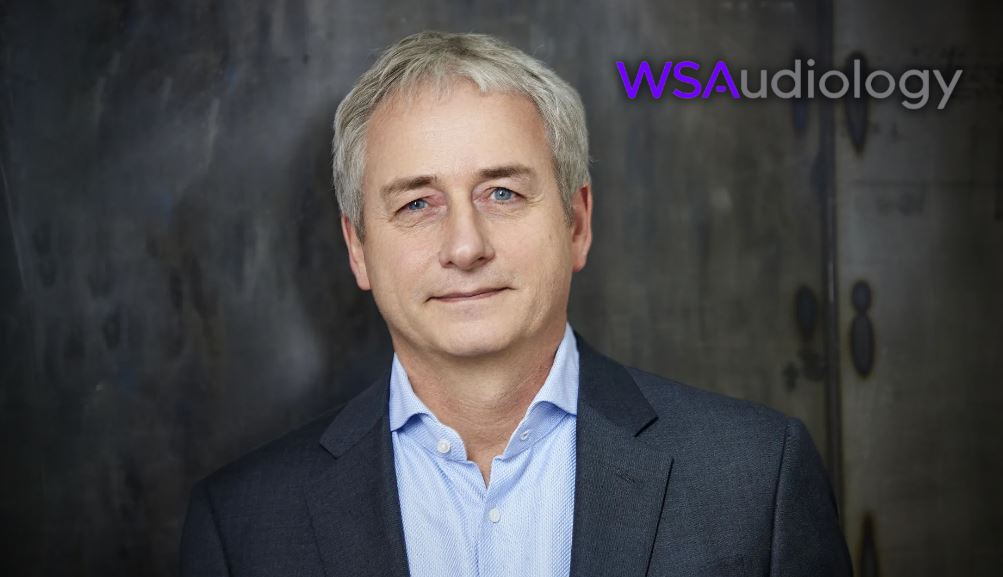 LYNGE, DENMARK – WS Audiology (WSA) announced the appointment today of Joerg Brandscheid as its Chief Technology Officer (CTO) and a member of the Executive Committee.
Brandscheid is set to join the WSA team on November 1, 2023, following the completion of his current role as CTO at Polestar, Sweden's renowned electric performance car brand.
Brandscheid brings a wealth of experience in research and development (R&D) to his new role at WSA. Throughout his career, he has held senior R&D positions at prominent organizations such as General Motors, Continental, Hella, and most recently, at Polestar. His impressive track record and technical expertise are expected to strengthen WSA's technological capabilities and drive innovation within the company.
This appointment follows the departure of Stefan Menzl, who has served as WSA's CTO for the past six successful years. Menzl has decided to explore new opportunities beyond WSA, with his departure effective as of September 30, 2023.
"I am delighted to welcome Joerg Brandscheid to WSA as CTO and really look forward to working with him. His solid experience and proven track record across multiple companies and brands will enhance our technology strength. At the same time, I want to thank Stefan Menzl for all his achievements at WSA. Under his leadership, we have brought important innovations to the market, most recently a world first with Signia Integrated Xperience. I wish Stefan all the best in his future endeavors."
–Eric Bernard, President & CEO of WSA
---
Qualcomm Releases 2023 State of Sound Report: Insights into Audio Consumer Trends Worldwide
October 4, 2023
SAN DIEGO, CALIFORNIA – Qualcomm, a global leader in wireless technology, has released its highly anticipated "2023 State of Sound Report," shedding light on the evolving landscape of audio consumer behaviors and desires.
Delving into the factors shaping audio device purchases, as well as the current and anticipated usage scenarios, the report offers an illuminating perspective on the qualities that today's consumers prioritize when selecting audio equipment. The primary focus of this year's research revolves around the dynamic evolution of consumer preferences in the realm of wireless audio devices, encompassing a broad spectrum of use cases, ranging from conventional activities like music listening, voice calls, and video consumption to the burgeoning applications in workplaces, gaming, and hearing enhancement.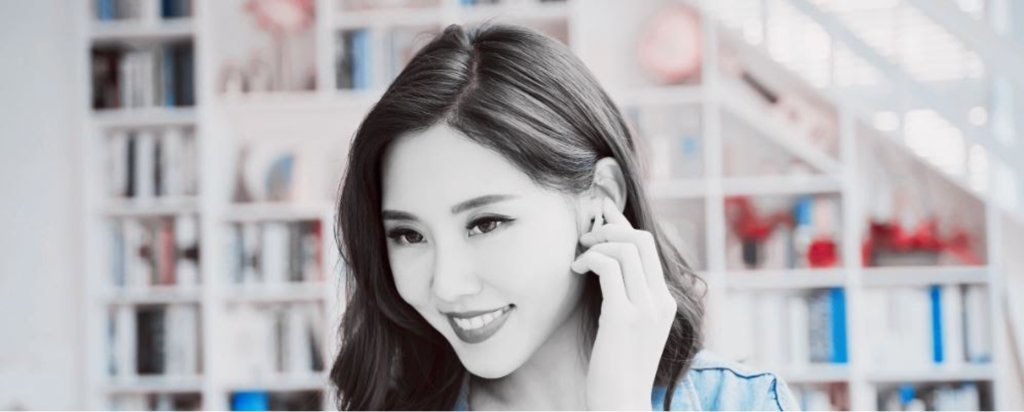 Work Environments Driving Demand for Innovation
In the wake of shifting work paradigms, the report highlights a significant trend: more than two-thirds of respondents now work in public spaces, such as coffee shops, communal home areas, or shared workspaces.
This shift has led to a growing demand for audio devices that excel at helping individuals "hear and be heard" in both traditional office settings and these new, dynamic work environments.
Global Reach and Extensive Research
The 2023 State of Sound report is the result of extensive research involving 7,000 smartphone users from various regions worldwide. Notably, South Korea was included in the study for the first time this year.
The report delves into the factors influencing audio device purchases, current and future usage scenarios, and seeks to understand the qualities that consumers prioritize when choosing audio equipment.
A Single Device for Multifaceted Use
One of the standout findings of the report is the increasing desire among consumers for a single wireless audio device that can seamlessly cater to multiple purposes.
A staggering 68% of respondents expressed their preference for using the same earbuds or headphones for activities ranging from music listening and gaming to voice calls.
The Quest for Premium Sound Quality
The report underscores that premium audio experiences are top-of-mind for today's consumers. A remarkable 73% of respondents stated, "I make sure that sound quality on my devices gets better and better with every purchase."
This marks a notable increase from the 67% recorded in the 2022 report. Additionally, the demand for superior music quality has reached an all-time high, with 69% of consumers highlighting lossless audio quality as a significant factor in their purchase decisions.
Comfort Takes Center Stage
In 2023, comfort emerged as the number one driver for the purchase of true wireless earbuds. This shift is attributed to the fact that consumers are wearing their audio devices for longer durations than ever before. As a result, comfort is now a pivotal consideration in the design and development of audio products.
---
https://hearinghealthmatters.org/hearing-technologies/2023/windows-11-bluetooth-le-audio-hearing-aids/
October 19, 2023
REDMOND, WASHINGTON – Microsoft announced a new update for Windows 11, enhancing accessibility for some users with hearing aids. The recent Windows 11 Insider Preview Build 25977 introduces compatibility with hearing aids equipped with Bluetooth® LE Audio technology, allowing seamless pairing with Windows 11 PCs.
This innovative feature will initially be accessible on select Windows devices boasting Bluetooth® LE Audio support.
Users equipped with modern hearing aids will be able to pair their devices, stream audio, and engage in calls directly through their Windows PCs, marking a substantial advancement in accessibility and convenience.
Improving Hearing Accessibility with Bluetooth® LE Audio
Bluetooth Low Energy (LE) Audio represents the next generation of audio streaming technology, designed to improve power efficiency, minimize latency, and enhance bandwidth for wireless audio transmission. LE Audio, alongside innovations like Auracast™, is set to further expand Bluetooth's impact in the audio streaming realm, with wireless earbuds emerging as a central driver of this growth.
This new technology introduces various features and an improved audio quality, coexisting with the established Classic Audio standards but offering significant advantages in terms of power consumption and performance.
Microsoft acknowledges that the inclusion of Bluetooth LE Audio support will gradually extend to a broader range of devices in the months ahead, making this capability more widely available.
Furthermore, the tech giant is committed to expanding the functionality of hearing aids on the Windows platform. Future updates will empower users to control audio presets directly within Windows settings, providing even greater control and customization over their auditory experience.
While LE Audio is not yet widely available in hearing aids, ReSound's Nexia hearing aids and Signia's IX hearing aids are said to be compatible with the new LE Audio standard.
Readers interested to learn more in this area can view Andrew Bellavia's presentation from the Computational Audiology's VCCA 2023 conference linked below: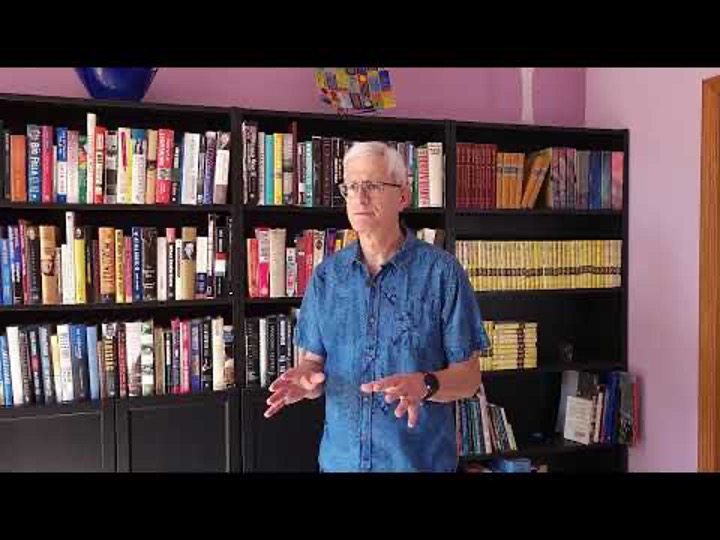 *The Bluetooth word mark and logos are registered trademarks owned by Bluetooth SIG, Inc. The Auracast™ word mark and logos are trademarks owned by Bluetooth SIG, Inc.
Source: Microsoft
---
Starkey Hosts Exclusive Global Artificial Intelligence Hearing Health Summit
EDEN PRAIRIE, MINNESOTA – Starkey hosted an exclusive, global Artificial Intelligence (AI) Hearing Health Summit featuring experts and visionaries in the AI and hearing healthcare space, including Apple, Google, MIT, and Stanford.
At this exclusive, first-of-its-kind Summit, attendees had the opportunity to meet the minds behind Starkey's ground-breaking hearing innovations, hear from global innovation leaders, and get a behind-the-scenes look at the science and engineering that went into the company's latest technology, Genesis AI.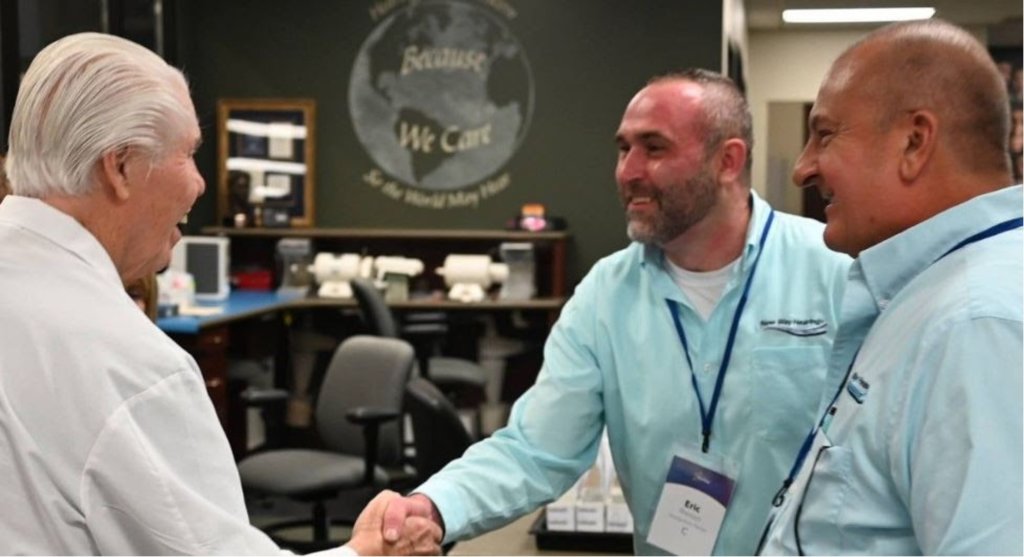 "For the past five years, Starkey has intentionally thought differently about hearing technology innovation — bringing in experts at the forefront of AI and neuroscience to engineer solutions that more accurately mimic how a healthy auditory system works," said Brandon Sawalich, President and CEO at Starkey.
"By continuing to push the limits of technology, Starkey is leading the hearing industry in redefining the future of hearing health, not just with incremental improvements, but with breakthrough benefits."
AI Hearing Health Summit attendees heard from leaders in the AI space, including:
Josh McDermott, Ph.D., Associate Professor of Brain and Cognitive Sciences, MIT
Sarah Herrlinger, Director of Global Accessibility Policy and Initiatives, Apple
Phillip Moyer, Global VP, AI Business and Solutions, Google
Matt Fitzgerald, Assistant Professor of Otolaryngology and Chief of Audiology, Stanford
"Starkey has been an incredible partner with Google, and we've had a great opportunity to collaborate on a whole variety of artificial intelligence initiatives," said Moyer during his keynote presentation. "So, it's exciting to see everything that's happened since January 2020 – from fall detection to the breakthroughs you're [Starkey is] having in noise reduction, the use of technology to track things like steps, as well as being able to integrate deeper with some of Google's technologies."
"Starkey continues to be at the forefront of hearing technology, and we do that through our collaborations with leading technology innovators like the experts featured in our AI Hearing Health Summit," said Starkey's Chief Technology Officer and Executive Vice President of Engineering, Achin Bhowmik, Ph.D.
"We are using advanced artificial intelligence technologies to transform hearing aids from single function listening enhancement devices into multipurpose health and communication tools that have a real impact on people's lives."
With Genesis AI, Starkey pushed artificial intelligence to its limits, enhancing sound perception, personal health monitoring and engagement to levels unlike anything else in the industry. Starkey was the first to integrate 3D sensors; the first to enable counting steps; the first to detect falls; the first to track and encourage social engagement; and the first to provide benefits within hearing aids that went beyond just better hearing.
---
Press Release
Ida Institute joins Demant
Måløv, Denmark, 14 November 2023
The Ida Institute has joined Demant, the global, Denmark-based hearing healthcare group.
After 15 years of funding from the Demant Foundation came to an end in 2022, the Ida Institute began exploring alternative funding models. The objective was to secure sustainable capital to allow existing Ida resources to remain accessible and to continue delivering unique innovation, training, and resources to support the implementation of person-centered practices in audiology.
The Ida Institute's addition into Demant strengthens the abilities of two complimentary organizations. Demant has vast technological expertise, a global presence, and proficiency in business systems and scaling. The Ida Institute is a global leader in person-centered care, communication, and counseling. Collectively, Demant and Ida have the tools to transform hearing care.
"I am truly excited about Ida joining Demant", says Ida Institute Director, Ena Nielsen. "This step lets us continue our work to develop and enhance delivery of person-centered care in audiology clinics around the world. Working through Demant internationally also increases our reach and ability to create awareness of all the positive effects of implementing person-centered practices."
Demant also sees the integration of the Ida Institute as a new and exciting opportunity. "At Demant, we are concerned about the whole user journey, says Søren Nielsen, President and CEO of Demant. We strive every day to deliver first-class hearing technology to people who need it. But we also realize that there is more to a good fitting and successful outcome than technology. Every person with hearing loss is different and we are committed to helping hearing care professionals do the best possible job for their clients and their families, their employees, and their businesses. The integration of the Ida Institute will strengthen this focus and enable us to support clinics even better as they continue to deliver excellent hearing care services to people with hearing loss."
Ena Nielsen will continue to head the Ida Institute team at Demant. "We are very much looking forward to continuing our journey together with many old and new friends and collaborators who share our commitment to serving people with hearing loss," she says.
For more information, contact Ena Nielsen (enni@idainstitute.dk)
About the Ida Institute
The Ida Institute is a pioneer in developing and promoting person-centered hearing care. Based in Denmark, the institute works with a global community of hearing care professionals, people with hearing loss, academics, and industry experts to develop person-centered counseling tools, training, and resources that help hearing care professionals and their clients make the most of appointments and realize the best care possible.
About Demant
Demant is a world-leading hearing healthcare and technology group built on a heritage of care, health, and innovation since 1904. The Group offers innovative technologies, solutions, and expertise to help people hear better. In every aspect, from hearing care, hearing aids and hearing implants to diagnostic equipment and services and audio solutions, Demant is active and engaged. Headquartered in Denmark, the Group employs more than 20,500 people globally and is present with solutions in 130 countries where we create life-changing hearing health and high-end audio and video solutions. William Demant Foundation holds the majority of shares in Demant A/S, which is listed on Nasdaq Copenhagen where it is among the 25 most traded stocks.