Industry News
WS Audiology appoints André Marcoux as VP Audiology and Product Management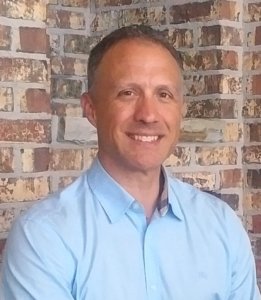 Jeff Malpass, President and CEO of WS Audiology Canada is pleased to announce the appointment of Dr. André Marcoux as VP of Audiology and Product Management. "André is a prominent and respected figure in the hearing healthcare industry, both in Canada and abroad, and we are excited that we has accepted to join our management team". André is well acquainted with both the Widex and Signia brands that he will represent; having started his career in the R&D department at Widex headquarters in Denmark and more recently holding management roles with former Sivantos in Germany and the United States.
Editor's Note: This comes a bit late but I just found out myself.  Cy Libby, the father of the Libby Horn passed away in March of 2019.  Other than the Libby Horn, Cy was the publisher of Monographs in Contemporary Audiology and a great resource of "common sense" to the hearing aid industry.  Cy would occasionally call me up- this was before the internet- and tell me that I had published a great article, except that it was wrong.  The way Cy would say it though was very constructive and positive.  He will be missed.  Also, check out the cover feature article in this issue for more about Monographs in Contemporary Audiology.
Hearing Aid Pioneer Cy Libby Dies at 98
By Jesse Bernstein
March 13, 2019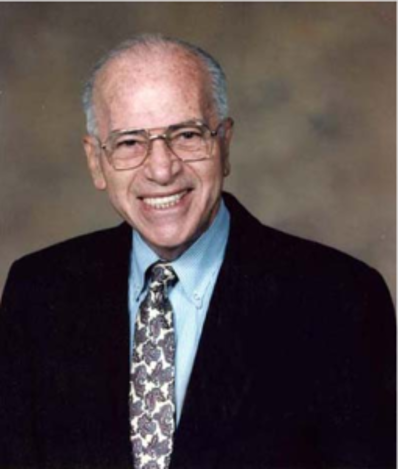 Robert "Cy" Libby, a doctor, inventor and writer who rose from humble beginnings in Strawberry Mansion to become a world-renowned figure in the field of hearing aid technology, died in his sleep on Feb. 19. He was 98.
Libby was born Esiah Libschitz to Clara and Alter Libschitz in 1920. Alter Libschitz was a socialist bookbinder in Ukraine who fled to Argentina during the Russian Revolution and became a gaucho. After "he got tired of riding horses," as Libby told Philadelphia Inquirer columnist Stu Bykofsky in October, his father made his way to Philadelphia.
The man who Bykofsky featured under the headline "The Jewish Gaucho's Son Who Improved the Lives of the Deaf" was best known for the invention of his "Libby Horn," a hearing aid component that consisted of a small J-shaped horn. But he actually began his career as an optometrist in 1943. He paid his way through school working jobs at a celery factory and the St. Charles Hotel in Atlantic City, along with a side-gig selling peanuts. Libby himself was hard of hearing, the result of a surgery in his youth.
He opened a hearing aid technology store called Associated Hearing at 6796 Market St. in Upper Darby, where he'd remain in business for 65 years. For the first six months, Libby sat around twiddling his thumbs — no one was coming in. A lawyer gave him a little bit of advice: American customers weren't going to come into a store that said "Esiah Libschitz" on the sign. Find a new name, the lawyer told him.  And so E. Robert Libby was born. The "E" stood for Esiah, eventually shortened to the name he would go by for his whole life: Cy.
In addition to the Libby Horn, Libby invented a small metronome that went behind the ear that regulated the speech patterns of stutterers as well as various methods to treat tinnitus. His Libby Horn, patented in 1982, improved hearing tremendously for those who wore it. On his blog, cylibby.com, there is a long technical explanation for how Libby was able to do so.
For many years, Libby worked with his son, Danny Libby, who became an audiologist. They ran the store together, a time that the younger Libby looks back on fondly. They sold the store 12 years ago, and Danny Libby remains in the hearing aid business, working for Zounds Hearing.
"He lived an amazing life," Danny Libby said. "He touched many, many lives."
Libby traveled all over the world lecturing on his craft, describing his methods and ideas to audiologists, otolaryngologists and hearing aid specialists. He wrote for medical journals, and edited Hearing Instruments, a now-defunct publication. In the '90s, he wrote 17 volumes of "Libby's Random Pieces" — notes and musings collected over the years.
Cy Libby is survived by two children, Danny and Claire; a daughter-in-law, Lori; and two grandchildren, Jacob and Max. Libby's wife of 64 years, Mira Braverman, died in 2011.
Contact: jbernstein@jewishexponent.com; 215-832-0740
Remote vs In-person Hearing Services:
National Acoustic Laboratories Research Shows Clinical Outcomes Remain the Same

Research conducted by the National Acoustic Laboratories (NAL), Hearing Australia's research division, has confirmed that certain types of remote hearing services can deliver the same clinical outcomes as those delivered through in-person hearing services.
The research, conducted by NAL researcher David Allen, analysed the effect of shifting to tele-audiology as a service delivery mode for hearing health care due to COVID-19. The findings indicate that clinical outcomes from remote follow-up appointments were the same as those from face-to-face follow-up appointments, suggesting that healthcare was not compromised by the remote nature of the service.
"While motivated by the need to reduce infection risk during the pandemic, remote appointments also afford the flexibility, speed and convenience of not having to travel to a clinic to receive necessary follow-up consultation with a hearing health care professional. This and other research at NAL suggests that patients could benefit from remote hearing services even when the pandemic is over," says Dr Brent Edwards, NAL Director.
The study involved 102 participants, all Hearing Australia clients. Approximately half were seen entirely in-person and the other half received a remote follow-up by telephone or video. Outcomes were self-reported and included hearing aid use, benefit, satisfaction, residual disability and social isolation.
While quantitative data was collected on clinical outcomes, qualitative interviews were also conducted to explore personal preferences for in-person or remote services.
"Our study found that two-thirds of participants expressed a preference for in-person appointments, however we expect preference for remote services to increase as people gain more experience with telehealth and technological competence increases among older Australians. Other research at NAL has shown that clinicians who have little experience with telehealth are sceptical of its benefit, but those clinicians who do have experience with telehealth are quite positive towards its use with patients," says Brent.
For Hearing Australia clients, like sixty-eight-year-old Christopher Rawlins, tele-audiology services were a 'lifeline' during lockdown and have now become a convenient way of staying connected.
"I was impressed with the way in which my local Hearing Australia centre had programmed my hearing aid remotely in line with my latest hearing test results. I was self-isolating when COVID-19 hit and my audiologist was there to help at every step along the way, online and on the phone. So, all I needed to do was arrive and collect my hearing aid without having an appointment," says Christopher.
"I'm back talking to my daughter and grandkids on FaceTime, I can also enjoy listening
to music and keep up to date with the latest news," adds Christopher.
Remote follow-up appointments are currently claimable for eligible clients from the Hearing Services Program* under a relaxation of requirements since COVID-19. Data from the study would suggest that continuing this arrangement would give Australians greater flexibility with regards to how they receive hearing services, without sacrificing clinical benefit.
"Now we know that clinical outcomes aren't adversely affected by remote follow-ups on the phone, we could also explore the effectiveness of other kinds of remote tools, like video telepresence and text, and also the effectiveness of remote services for other types of appointments," says Melanie Ferguson, head of NAL's Audiological Science department.
A full copy of the report is available here.
New Israeli Study Suggests COVID-19 Does Not Damage Auditory System
December 15, 2020HHTM. Reproduced with permission.
Since the beginning of the COVID-19 pandemic, there have been reports in the professional literature on possible hearing loss caused by the disease. A new study from Tel Aviv University (TAU), in collaboration with the Galilee Medical Center, finds no evidence of damage to the auditory system as a result of COVID-19 infection.
The findings seemingly run contrary to a number of case reports and speculation in the professional literature over the past several months regarding hearing loss and COVID-19 infection. A recent survey of audiologists in the US found that approximately 15% of respondents said they have personally encountered a patient reporting hearing loss as a result of COVID-19 infection.
The study was led by Professor Karen Avraham of TAU's Sackler Faculty of Medicine. The results were published online in the journal Otology & Neurotology on December 8, 2020.
"Since the beginning of the pandemic, it has been clear that COVID-19 has some long-term effects, such as the loss of the sense of smell and taste. The possibility of hearing loss, however, has been debated among medical practitioners, with some reporting this symptom in recovered patients. The question is whether such hearing loss is caused by damage to the auditory system, or whether it is a temporary symptom caused by fluids clogging the middle ear, as often happens with a common cold."

–Prof. Karen Avraham
The researchers began to investigate this question during the first wave of the pandemic, when the numbers of patients in Israel were still relatively small.  Participants included eight asymptomatic individuals who had tested positive for COVID-19 and eight healthy volunteers who served as a control group, none of whom reported any previous hearing loss.
According to the researchers, the study "provided for the first time quantitative measures for hearing quality" following exposure to the virus.
COVID-19 and Hearing Symptoms
"Our study explored whether COVID-19 can cause permanent neural or sensory damage to the hearing system. We found no evidence for such damage," says co-author Dr. Amiel Dror of the Galilee Medical Center and the Azrieli Faculty of Medicine at Bar-Ilan University. "We measured electrical data from the brainstem to test the entire route of soundwaves through the ear until electric waves are ultimately received in the brain. We also examined the activity of the inner ear hair cells that intensify and tune the sound. We found no difference between the COVID-19-positive subjects and the control group."
"It's true that at this initial stage the study examined asymptomatic patients," Professor Avraham continues. "But objective scientific research takes a long time, and we started recruiting our volunteers in April, at the peak of the first wave pf the pandemic in Israel. There are so many speculations about this virus and the damage inflicted by it, and we have shown that at least in the auditory system no damage was detected."
"It's very important to base our knowledge of the virus upon objective studies and refrain from hasty conclusions," says Dr. Dror. "The social media have attributed numerous illnesses and symptoms to the coronavirus, but often the information is unfounded and leads to unwarranted stress, as well as needless pressure on the health system."
"This study proposes that the COVID virus does not cause extensive neurological damage but is rather spotty, mostly affecting the sense of smell. Moreover, the hearing impairment among some patients is mostly transient and secondary to fluid buildup in the middle ear, as for the common cold, and therefore likely passes once the acute disease is over."

–Co-author Dr. Eyal Sela, Galilee Medical Center and Azrieli Faculty of Medicine at Bar-Ilan University
The researchers are currently conducting a much more comprehensive study with hundreds of patients, including persons who had been severely ill and even ventilated.
Amiel A. Dror, Najla Kassis-Karayanni, Adi Oved, Amani Daoud, Netanel Eisenbach, Matti Mizrachi, Doaa Rayan, Shawky Francis, Eli Layous, Yoni Evgeni Gutkovich, Shahar Taiber, Samer Srouji, Shai Chordekar, Sonia Goldenstein, Yael Ziv, Ohad Ronen, Maayan Gruber, Karen B. Avraham, Eyal Sela. Auditory Performance in Recovered SARS-COV-2 Patients. Otology & Neurotology, 2020; Publish Ahead of Print DOI: 10.1097/MAO.0000000000003037
About the Providence Health Care/Island Health Remote Cochlear Implant Mapping Program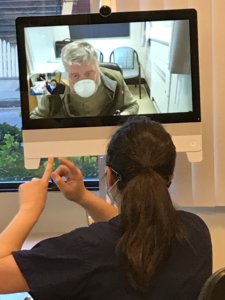 St. Paul's Hospital's Audiology Department in Vancouver is the only adult cochlear implant program in BC that provides clinical services for people with complex hearing needs, including assessment, surgery and rehabilitation.  It also serves adult Yukon residents.
The first cochlear implant surgery in Canada was performed in 1982 at St. Paul's. Today, the program serves over 890 patients.
On December 4th, Providence Health Care launched a remote care collaboration with Island Health for cochlear implant patients for their annual follow-up mapping appointment.
The remote service enables Cochlear Implant audiologists at St. Paul's to conduct appointments for Island Health patients remotely, saving patients time, money, and, during COVID-19, health risks by avoiding travel from Vancouver Island to Vancouver.
This service has been made possible by the joint efforts of teams from Providence Health Care, Provincial Health Services Authority and Island Health. The project has the potential to expand to other parts of Vancouver Island, Interior Health and Northern Health.
Before the launch of this project, cochlear implant patients in B.C. were required to commute to St. Paul's Hospital in Vancouver to attend appointments in person.
There are currently about 180 CI patients on Vancouver Island.
What is a cochlear implant?
It is an electronic device that partially restores hearing. It is for people with such severe hearing loss that hearing aids no longer improve their hearing.  It consists of:
A tiny electrode array inserted into the cochlea, the snail-shaped part of the inner ear that is vital for hearing.
An external sound processor that sits behind the ear, captures sounds, then sends them to a receiver implanted under the skin behind the ear. The receiver sends signals to the electrode array.

Lee Pigeau appointed to Canadian Hard of Hearing Association as National Executive Director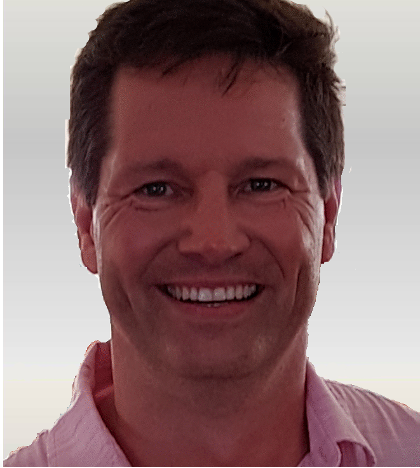 (For Immediate Release) November 30, 2020 - The Board of Directors of the Canadian Hard of Hearing Association is pleased to announce the appointment of Lee Pigeau as the National Executive Director, effective November 25, 2020.
"I am extremely pleased to welcome Lee to our national association," says Marilyn Kingdon, CHHA President & Chair of the Board of Directors.
"Lee has extensive experience and success in the non-profit sector, and I know he will make a significant contribution towards realizing the strategic goals of our organization."
"I am honoured to have the opportunity to lead the Canadian Hard of Hearing Association. The association is poised to develop its vision and gain momentum on the tremendous efforts that volunteers and staff have brought over the last several years. I look forward to being a part of the transformation that will bring the association to the
next level, making a positive difference for even more people living with hearing loss," said Lee Pigeau, CHHA National Executive Director.
Lee brings previous leadership experience as the CEO of Habitat for Humanity Huronia in Central Ontario, as the Executive Director of Soldiers' Memorial Hospital Foundation and as the owner of his own consulting firm. He has been the Director of Philanthropy for Queensway Carleton Hospital Foundation, led fundraising campaigns at Trent and Lakehead Universities and an adjunct faculty member of Georgian College's Fundraising and Resource Development Program. Lee spent several years with the United Way in Ontario and Alberta.
He is a contributing author to the book "The Vigilant Fundraiser" and has been a speaker at various international, Canadian and provincial conferences. Lee wrote the Ontario Standard Curriculum for e-learning in fundraising at the college level.
As a consultant, Lee has worked with small grassroots organizations and large multi-national charities serving people with disabilities. He is one of the leads in the Resilience 2020 project, a collaborative effort that is assisting charities during the Covid-19 pandemic.
About the Canadian Hard of Hearing Association
The Canadian Hard of Hearing Association (CHHA) was established in 1982 and is Canada's leading consumer advocacy organization representing the needs of the nearly 4-million people living with hearing loss. With a network across Canada, CHHA works cooperatively with hearing loss professionals, service providers, government and provides life enhancing information, support, and advocacy to ensure people with hearing loss are able to overcome barriers in all aspects of their lives. CHHA has a global reputation in developing and delivering a wide range of initiatives that have challenged the status quo when working with people with hearing loss. As a leader in the sector, CHHA is sought after to provide comments and feedback on various policy initiatives, identify best practices and develop and test technology, which in return has advanced the quality of life for people living with hearing loss.
To learn more about the Canadian Hard of Hearing Association, visit www.chha.ca
Members of the media can contact us for articles, information or interviews.
Gordana Mosher  Manager, Accessibility Projects & Communications
Canadian Hard of Hearing Association
613.526.1584 ext.103 Mobile 905-572-3923
E-mail: gmosher@chha.ca