Industry News
CAA Board Member Glynnis Tidball Received the Providence Health Care (PHC) Award For Excellence In Clinical Practice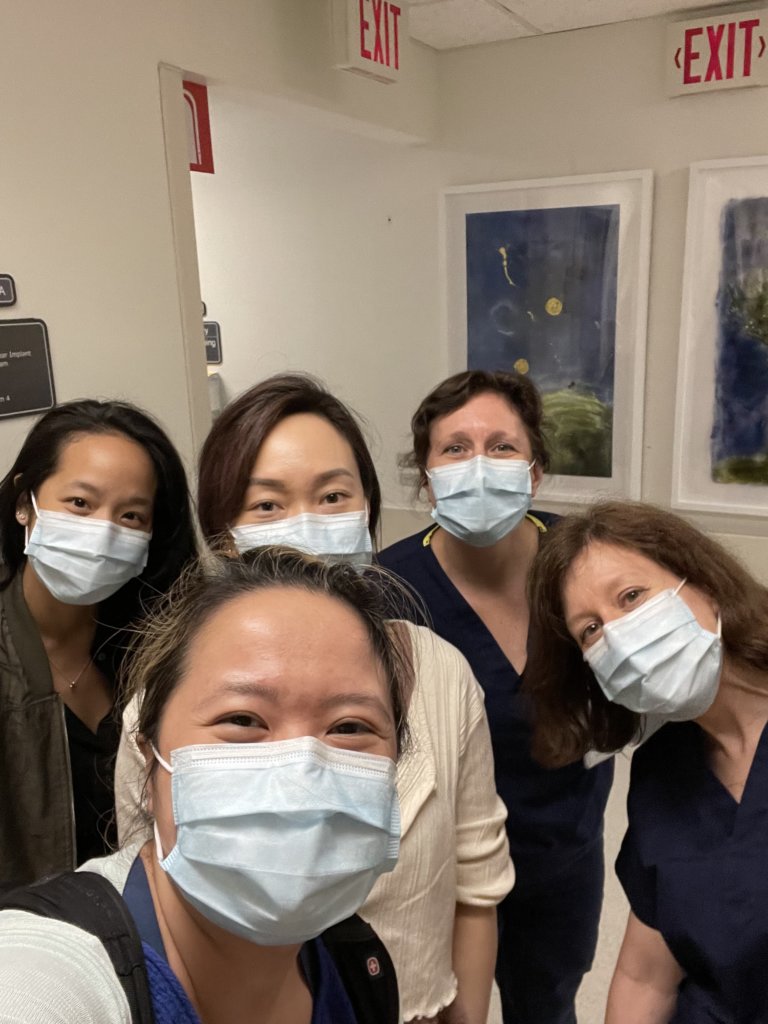 BC audiologist and former CAA board member Glynnis Tidball received the Providence Health Care (PHC) Award for Excellence in Clinical Practice in June. This award is given to a clinician considered "an exemplary model of clinical practice" by their colleagues within the PHC organization. Excellence in clinical practice is demonstrated by a consistently exceptional level of performance in clinical practice, interpersonal relationships, communication skills, and role modeling.
The award recognizes Glynnis' many years as lead audiologist in the St. Paul's Hospital Tinnitus Clinic that services individuals with tinnitus, decreased sound tolerance, and frequently other complex health issues such as post-traumatic stress disorder or acquired brain injury. "Glynnis handles these patients attentively and with incredible compassion, and she routinely seeks and advocates for alternative and improved treatments on their behalf," notes ENT Dr. Brian Westerberg, the clinic's medical director.
One key change to tinnitus treatment options that Glynnis helped initiate was the extension of cochlear implants to individuals with single-sided deafness and who have exhausted all other conventional means to manage their tinnitus. This is a population that does not meet traditional cochlear implant candidacy criteria; however, given that these individuals have no other means to access sound in the deafened ear and the potential for tremendous benefit from implantation, the BC Adult Cochlear Implant Program moved to expand candidacy criteria to include single-sided deafness with intractable and disabling tinnitus. The results so far have been overwhelmingly positive.
Glynnis writes, "It's such a privilege to do the work we do in Audiology and lovely to be recognized for it. What is especially wonderful is that the nomination came from my colleagues, who I count as some of the smartest and most caring people I know."
---
Bose Unveils New SoundControl Hearing Aids
Reprinted with permission: https://hearinghealthmatters.org/hearingnewswatch/2021/bose-soundcontrol-hearing-aids/
This week, Bose unveiled for the first time its new direct-to-consumer, SoundControl™ hearing aids. The devices come in the popular Receiver-In-Canal (RIC) form factor and are powered by a 312 battery.
According to the company's website, the new SoundControl™ hearing aids are intended for perceived mild to moderate hearing loss and are classified as FDA-cleared Class II medical devices. They will be available for purchase on May 18 in a limited number of states.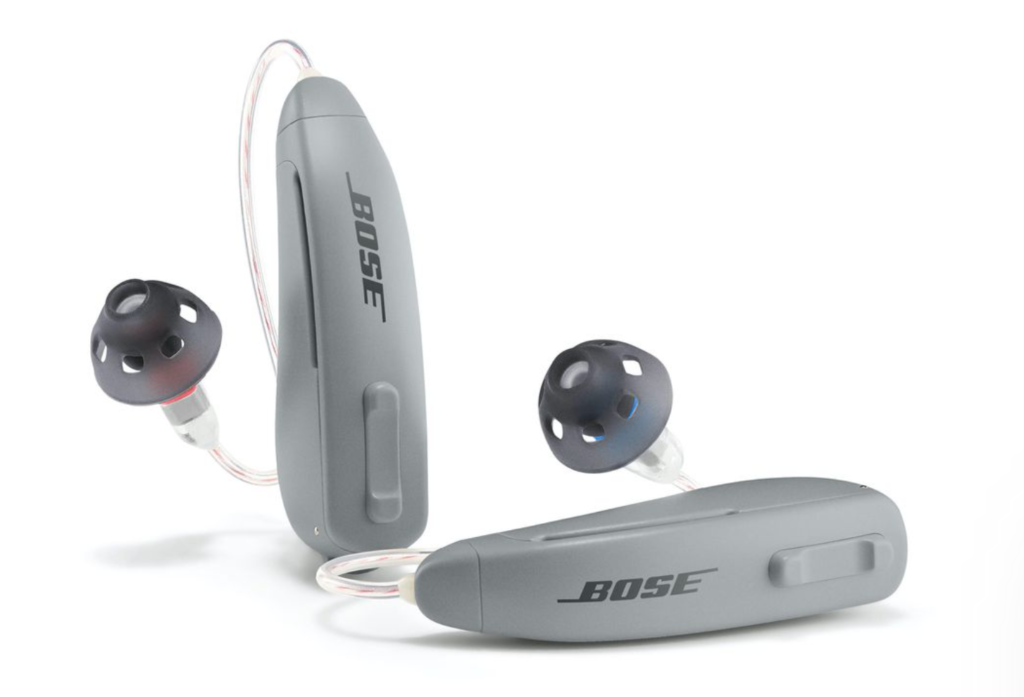 Bose Hearing Aids
Bose Hear app is used to adjust the SoundControl™ hearing aids
According to the company, the new hearing aids work in tandem with the Bose Hear app "to provide clinically proven audiologist-quality customization to fit a variety of situations. With CustomTune™ technology, just two controls allow you to set the volume and sound clarity of what you hear to your liking".
The app provides adjustable volume and bass/treble settings to allow the user to set to their personal listening comfort. Additionally, like most traditional hearing aids, it offers the user the ability to set custom listening programs such as: Restaurant, Music, TV, Outdoors, Airplane.
Directional microphones on the hearing aids allow the wearer to change the Focus setting to choose the direction you want to hear – in front or all around.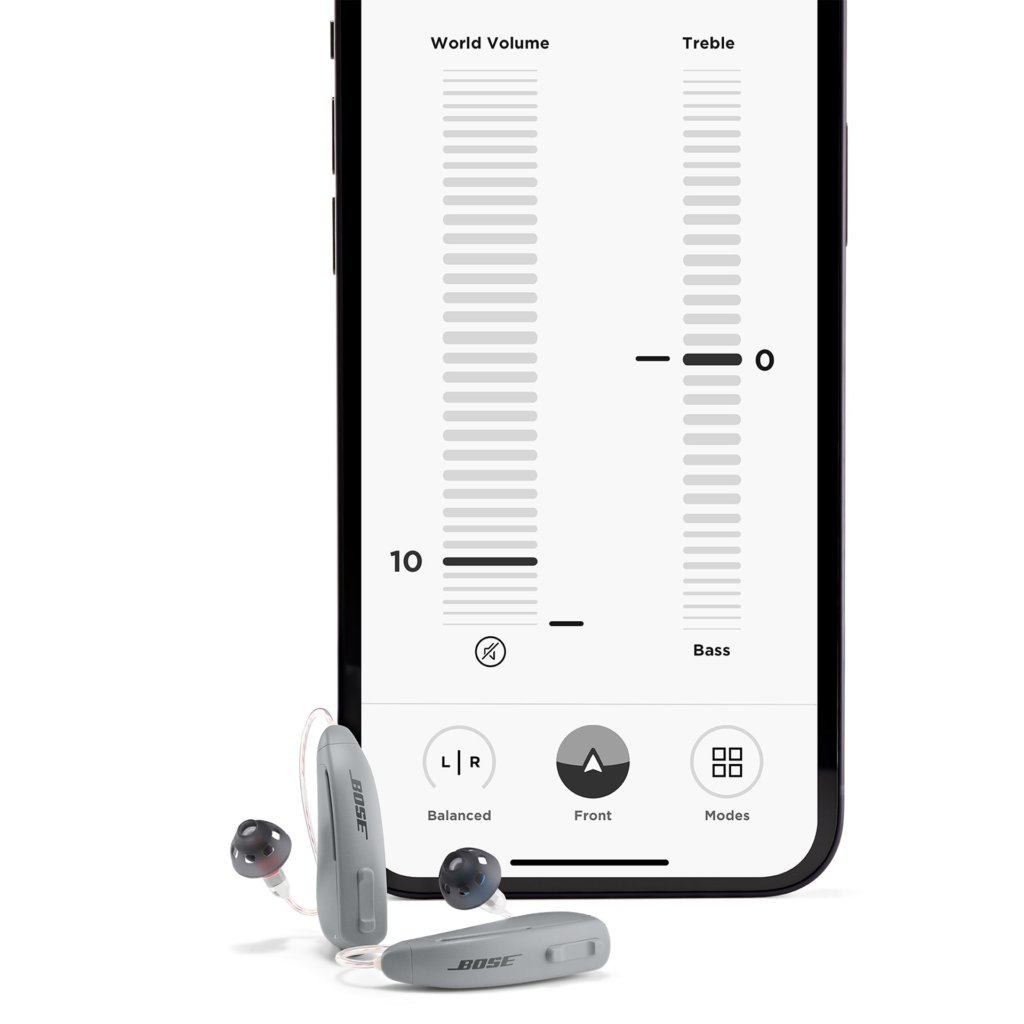 Bose SoundControl™ Hearing Aids Pricing
According to the company's website, the new hearing aids will cost $849.95. The company provides visitors to its website a comparison table so they can compare how Bose hearing aids stack up against traditional hearing aids and PSAP devices: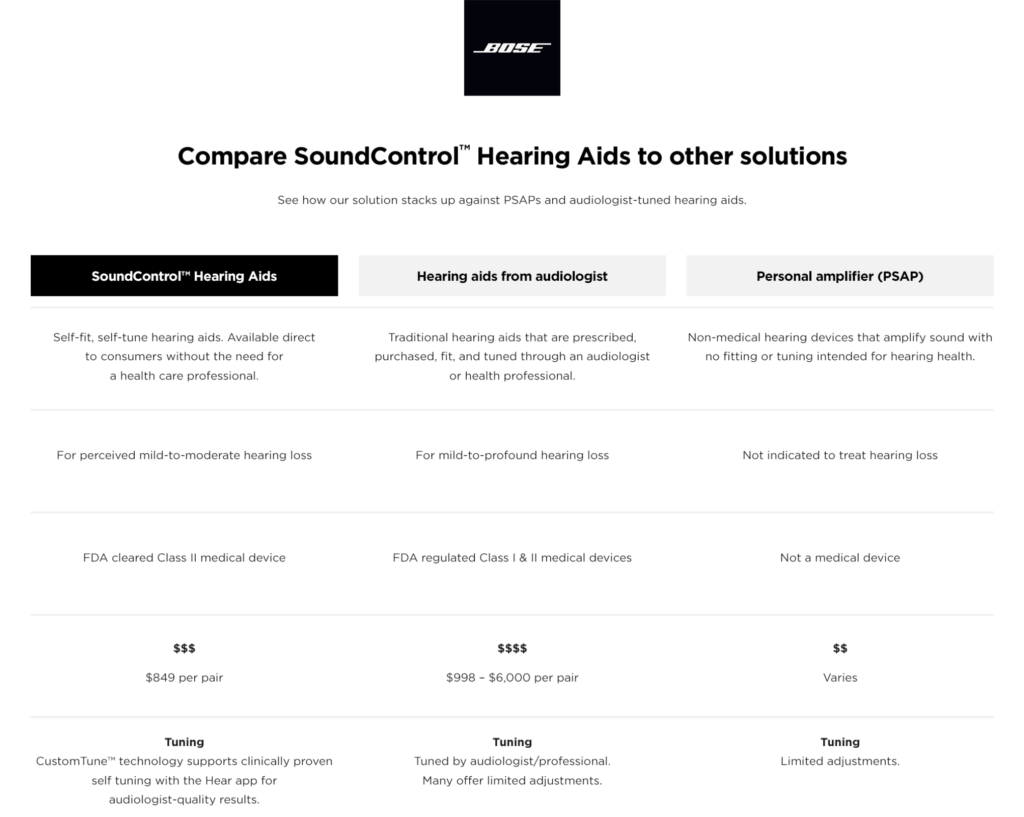 The hearing aids will offer a 90 day trial period and include complimentary virtual setup and offer ongoing support through in-app tips, support videos and video chat or phone call.
Industry Impact
For years, there has been ongoing speculation and rumors that Bose would enter the hearing aid market following the 2017 passage of the Over-The-Counter (OTC) hearing aid legislation.
In fact, many in the industry had anticipated the company's entry into the hearing aid market much earlier, especially after the FDA announced approval for Bose to market a "self-fitting hearing aid" in 2018.
"The impact of the Bose product, with its lower retail price, direct-to-consumer purchase channel, and self-fit feature, will have its greatest influence on the professional service sector. Providers will be forced to re-think not only their value proposition, but also their business model. From an industry standpoint, expect traditional and non-traditional manufacturers to follow suit. Time will reveal the status of baby who got thrown out with bath water."
–Amyn Amlani, PhD