Message from the Editor-in-Chief
Welcome to issue 2 of 2017. There are a few changes in this issue of Canadian Audiologist. Two of our regular columns have received such wide readership that we have decided to run them as regular feature articles from now on. "Science Matters" and "Striking the Right Balance" will now be feature articles, while still maintaining the up-to-date and clinical relevance that they have become known for.
In their place, I would like to announce the addition of two new regular columns – "From the Labs to the Clinics" by Dr. Robert Harrison and "Grand Central Station" by Dr. Kelly Tremblay.
"From the Labs to the Clinics" is a column whose name says it all – translational research from the research lab that has ramifications for our clinics. Dr. Robert Harrison has been at The Hospital for Sick Children for over 30 years having come from England, via the wine region of southern France.
"Grand Central Station" is a discussion of all things from phenomena deriving from central auditory processing. Dr. Kelly Tremblay may be from the University of Washington in Seattle but her background is Canadian through and through having done her undergraduate up here.
This issue of Canadian Audiologist also celebrates the life of Dr. Don Henderson, arguably one of the most prolific researchers on what we know about the effects of noise exposure – Don was born in Hamilton, Ontario and even played professional football for the BC Lions in the early 1960s.
Another great researcher, and recently retired audiologist, Dr. David B. Hawkins [also known lovingly as dB(H)], writes, in our cover story, what it's like to be retired and more importantly, he mulls over the things that he did right during his career, and perhaps the things that he wished that he may have done differently.
I first met Curtis Alcock in the snake-infested Outback of Australia (actually it was a convention centre in a very nice town on Australia's Gold Coast) and he continues the talk that he had given on ways of changing attitudes in hearing health care. Curtis is actually from England and when we were together there during the fall he agreed to write something on this topic for those of us "across the pond."
And Dr. James Jerger has come out with his autobiography, published by Plural Publishing Group. He tells of things that we can all relate to such as walking down to the basement and having Dr. Raymond Carhart offer us an assistantship in hearing aid evaluations. If I had a nickel for every time that has happened to me, well...
I hope you all had a pleasant winter and now we look forward to the thaw and spring flowers (except for our east coast colleagues who seem to have winter ice storms until May).
---
Important Message from CAA
Read the New CAA Blog!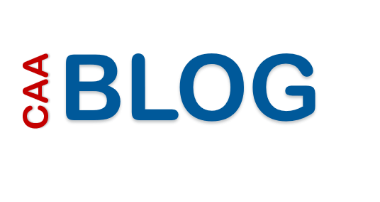 CAA has started a national conversation about all-things-audiology! Members are invited to join the conversation by reading and submitting contributions.
We have some great recurring features lined up. Be sure your membership is up to date to have access to the blog content.
Read our first two open access blogs here:
A New Year, a Time for New Career Resolutions
These are a few of my favourite sounds!