Happenings
---
The CAA Awards Program
The Canadian Academy of Audiology Awards Committee would like to draw your attention to the CAA Awards Program. This program supports the recognition of those who have made significant contributions to our profession.
President's Award
Given in recognition of outstanding contribution to the development of the Academy (nominated by the President of the Academy, with the unanimous consent of the Board of Directors).
2017 Winner: Bill Hodgetts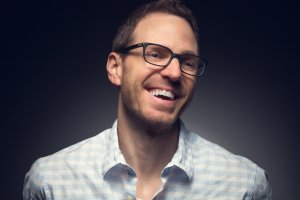 Student Awards
Presented to an outstanding Audiology graduate student in Canada for academic or clinical excellence, outstanding research, or community service. Each Canadian program may nominate one student to be considered. The student award winner will be provided a plaque or certificate, one year's membership in CAA, and complimentary conference registration to the CAA conference in order to receive their award.
2017 Winners:
Jean Kienapple Award for Clinical Excellence
Awarded to recognize clinicians who deliver outstanding clinical services on an ongoing basis, as recognized by peers and clients.
2017 Winner: Debbie Davis
William Cole Industry Award
Awarded to an individual or group of individuals working within the industry supporting hearing healthcare and hearing loss management. The award is given in recognition of outstanding achievement or contribution to improved hearing function; education and support of hearing healthcare providers; or outstanding humanitarian action to under-served populations affected by hearing loss.
2017 Winner: Steve Armstrong
Honours of the Academy
For outstanding contribution to audiology or a related field; such as the development of a significant clinical program, test procedure or protocol, an outstanding research project, teaching or mentoring, excellence in management of an audiology or related program, contribution to the field through advocacy or outstanding public relations efforts.
2017 Winner: Stacey Weber
Richard Seewald Career Award
Awarded to recognize a career in research, clinical practice, teaching, and/or mentoring young people. The candidate must have made significant contributions to the knowledge base, practice and/or teaching of audiology or a related field and have had a long term professional career.
2017 Winner: Terence Picton
Clinical Research Grant
2017 Winners: Andreas Seelisch, Sasha Brown
CAA University Challenge Cup
Students from each graduating class, currently enrolled in a Canadian audiology program are invited to participate in promoting the field of audiology by creating promotional material. The promotional material will be used for the promotion of audiology month in October.  The winning school will be presented with the CAA University Challenge trophy.
2017 Winner: Dalhousie University
The graduating class of audiologists from Dalhousie University, 2017, created a video to provide insight into vestibular testing and vestibular services offered by audiologists. This well-thought out and executed video which can be used as a vestibular educational tool for the public was awarded the University Cup for 2017 for helping to promote the field of audiology. Watch the video created by Dalhousie University on raising awareness on vestibular audiology.
---
Erik Westermann—who with Christian Tøpholm founded Widex in Denmark in 1956—died quietly in his sleep last Tuesday morning, October 24. He was 94.
Reprinted with permission from Hearing Review

Westermann— known at Widex as "EW"— made it his life's work to build Widex into a strong international company in the hearing aid industry. The story of how he and his business partner, the late Christian Tøpholm—both former employees of William Demant—decided to establish Widex over a bottle of red Martini one late evening is well known. There was only one way forward from that point. The company essentially started on that kitchen table and ultimately, with considerable help from their sons, would become one of the six largest hearing aid companies in the world.
EW was initially educated in the textile industry, supplemented by two years at Niels Brock School of Business in Copenhagen and private studies in French and Spanish. Characteristically, as a determined young man, he chose to enter the Danish resistance struggle during the German occupation of Denmark during WWII. He and his division were captured by the Germans and sent to the concentration camp Neuengamme, south of Hamburg.
Westermann had many harrowing scrapes during the war. He told The Hearing Review in 2011 that, as members of the resistance, they were lined up by their captors for death by a firing squad, but for reasons he never fully understood, were spared by the Nazi commander at the last minute (or possibly the commander's wife as it was being held on Christmas Eve). Then later, in route by train to the concentration camp, the prisoners' rail cars were parked on the tracks in Bremen, Germany, as the city was bombed relentlessly by Allied planes. After 4 hard months in the camp, he was driven by the Red Cross's white buses, arranged by Swedish Count Bernadotte, to Sweden, from where he returned home after Denmark's liberation.
After the war, Westermann worked in Spain for two years, where he was as a correspondent in Vigo and consulate secretary in Barcelona. There he honed his Spanish and laid the foundation for his love for the southern European countries and South America.
Westermann was an extremely interesting, energetic, caring, and affable gentleman. He had very close relationships with Widex distributors and was always ready to help them both professionally and privately. When he and Tøpholm first started Widex, it was the Tøpholm, an engineer, who concentrated more on the technical aspects of the hearing aids. Westermann was the driving force responsible for sales, as well as building a network of international distributors who would loyally sell and market the Widex brand in their various markets. Very early on, Westermann saw the international opportunities and laid the foundation in the 50s and 60s for Widex's burgeoning international representation—a network that now spans 38 sales companies worldwide.
As with his US colleagues, Harold Spar and Henry Meltsner (and England's Peter C. Werth), Westermann is also credited with playing an instrumental role in encouraging the growth of independent hearing aid dispensing in an age when single-line distribution dominated the industry.
According to Widex, Westermann was active in the company to the very end. At Widex's 60th anniversary in 2016, he gave a gripping speech in which he praised Widex employees, and thanked the international distributors in their own language. He was often in his office at Widex headquarters, and as recently as 5 weeks ago when he attended a lunch with Spanish ENT doctors and promoted the company's story.
"We will all miss EW and with his death comes the end of an era," said Widex in a press announcement. "But it will be in the spirit of EW that we all in Widex work unreservedly to expand and strengthen the business. He would appreciate that in 100 years there will also be a strong and growing Widex."
Erik Westermann leaves behind his wife, Gerda, as well as three sons and five grandchildren.
---
Richard Seewald Awarded Honorary Doctor of Science at Western University Canada
Reprinted with permission from Hearing Review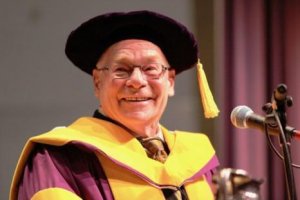 Recognized internationally for his pioneering work in the field of pediatric audiology, Richard Seewald, a professor emeritus in the School of Communication Sciences and Disorders, was awarded an honorary Doctor of Science, honoris causa (DSc) at Western's 310th Convocation, according to an article in Western News, Western University Canada's campus newspaper.
Seewald spoke to graduates from the School of Graduate and Postdoctoral Studies, the faculty of Arts and Humanities, the faculty of Health Sciences, and the faculty of Information and Media Studies, asking them to take pride in the hard work and accomplishments that have brought them to this day. While some refer to graduation as "commencement," graduates are by no means at the end of promising and successful careers, he noted.
"Your accomplishments to this day are something to celebrate, without thinking about starting and finishing lines. Life is a beautiful continuum and from my experience, it is not without its significant losses and challenges, but it is beautiful, nonetheless," Seewald said.
"All that you have done to be here today is truly remarkable. You have done this with the support of those who cared for you and who have been willing to make sacrifices for you."
Thanking those who helped him and supported him along the way, Seewald stressed the importance of gratitude and helping others.
"Listen to those who truly know and love you. Remember to thank those who helped you along the way and be kind to others. Help those in need."
Seewald developed the Desired Sensation Level (DSL) Method for pediatric hearing instrument fitting, and has authored numerous publications and presentations on pediatric amplification. The Richard Seewald Award, given by the Hear the World Foundation, recognizes outstanding global aid projects that assist people with hearing loss in honor of its namesake; the 2017/18 award recipient was the Global Foundation for Children With Hearing Loss.
Source: Western News
Image: Paul Mayne, Western News