Industry News
Obituary
Brad Allard, One of the Good Guys
September 10, 1955 – January 30, 2021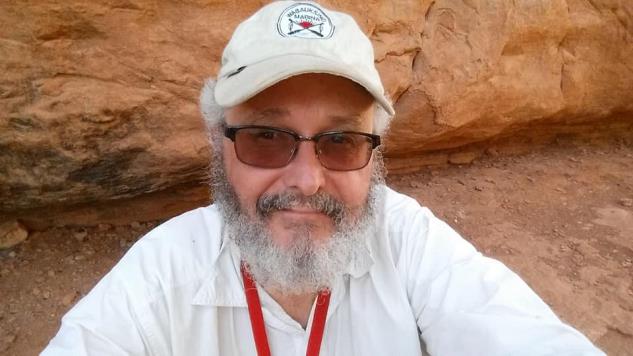 "…the most infectious laugh!"
Once you have been in Brad's company, you know that his laugh was his hallmark. You may have thought him to be merely a quiet yet observant fellow of few words, but when the opportunity arose… with his perfect timing and delivery, he would inject the best quip followed by 'the laugh'. His humour and 'the laugh', will be remembered by all who have had the privilege to cross his path.
"…I miss his laugh already…"
— Sheri M.O.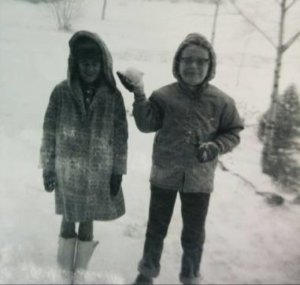 "Going back through old pics and fond memories! Bwadley and Mawy, forever friends. I think we were like 5 or 6 years old in my Mom and Dad's front yard where we grew up in Happy Valley. So happy we got back in touch again."
— Mary DeS.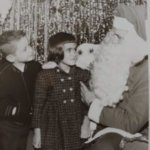 Brad's best qualities were just second nature to him; nurtured throughout his childhood while growing up in Happy Valley, Oregon. Even the name of his hometown, "Happy Valley", reflects his personality.
As a boy, Brad was a member of Happy Valley's Boy Scout Troop 191. From his stories of backpacking trips to the fire tower to catching his first fish, it was abundantly clear that he held fond memories of those years.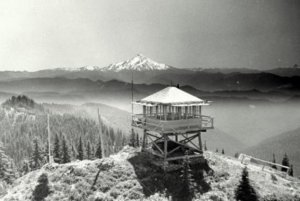 His love of the outdoors continued throughout his life. He was a member of the Five Winds Backcountry Ski Club for over 30 years and had a wealth of stories and memories from his activities during that time.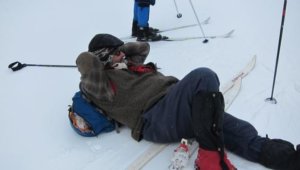 From a member of the club, this describes Brad's caring and nurturing manner to a tee:
"Brad was one of the most friendly and gracious people I ever knew, with always thoughtful comments and respect for others. He had a wonderfully distinct laugh to go with his great sense of humour. When he led ski groups in the backcountry, he looked after everyone, and occasionally made a campfire to sit around, right there in the snow. We'll all miss Brad, who was an indelible presence in the club and among his friends."
— Jeff M.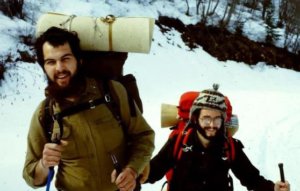 "RIP my friend! I will hear your laughter every time the sun shines."
— Carri J.
Brad made the effort to stay in touch with friends he met throughout his life. There are so many positive comments from those he knew as a child, a teen and as a young adult, while studying Political Science and Economics at Willamette University, Audiology at Portland State University, and as a big kid once he moved to Toronto.
This social media post from December 2020, describes him so well – the perfect blend of humour and wisdom.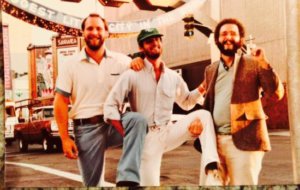 "Hey Brad I valued our friendship and your humor at Willamette and now I value your wisdom on a broad scale of issues. Looking forward to learning more from you in the future."
On October 1, 1996 Brad opened Allard Audiology in Scarborough for two reasons. His first reason was his love of his profession, his passion, and to improve the lives of his clients and their families, as well as those he touched through his outreach activities. His first reason ('the other one') was his means of funding his lust for living life large. Translation: travelling afar in search of adventure.
Sara, Brad's co-worker, wrote words that describe Brad so well.
"In memory of My Dear friend/boss Brad Allard that I lost to Covid today: Hey Brad, How can I step in to that office again that has your touch and your warmth in every corner! How can I tell our patients that you are not there anymore to care for them, the way that nobody else can ever do! You know, some of them call every single day to see how you are doing. Brad, you were living proof of how fine a person can be. You worked with passion, integrity and great love for your patients. You will be remembered by your beautiful smile, your sense of humour and your gentle demeanour. I had the privilege to work with you for the last 21 years, which makes it painfully hard to say goodbye.... Miss you everyday my dear friend, every day."
—Sara, Brad's co-worker
After opening his clinic, Brad joined our group of private practice Audiologists for the fellowship, friendship, and support found there. We had the pleasure of his company for over 20 years, which are filled with wonderful memories. One year, in Montebello, during a -40 something day in January, a group of us came into the lodge from a very rapid evening stroll under the stars. Brad headed to the bar and without a second thought, ordered a round of hot buttered rum to introduce everyone to his choice of a "warm ya up" hot drink. Since then, when sipping hot buttered in our hot tub, staring into the clear winter sky, I hear his laugh and fondly remember that evening.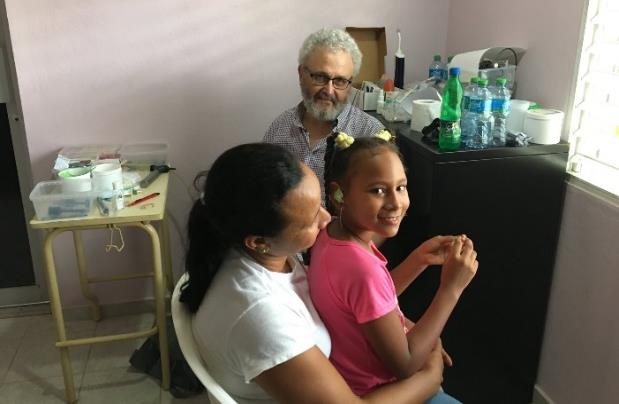 Brad volunteered with Friends for Life International, making regular trips to Yamasa, Dominican Republic to provide audiology services to the community.
"Brad and I spent many nights staying up late solving the worlds problems. When I needed a mentor/friend to help me start this crazy idea of an audiology clinic in the Dominican he jumped right on board. Every year since, we've met at Pearson Airport in November to head down to Yamasa. We worked some wildly long days and enjoyed every minute. Brad was one of the good guys. I will miss him."
— Eric McK.
Not only was Brad a compassionate clinician who practiced with humility, he was a terrific advocate for the hearing impaired and our profession. He was an active member of many professional associations and served as a Board member with both the Ontario Association of Speech Language Pathologists and Audiologists (OSLA) and the Ontario Association of Professional Audiology Clinics (OAPAC). His wit and timely quips were as entertaining to those who had of the pleasure to know him through his professional activities as they were to his personal friends and acquaintances.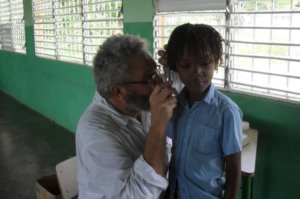 "He had a wonderfully distinct laugh to go with his great sense of humour."
Admitted to hospital following a heart attack in December, Brad stayed true to his love of life and fought hard to recover. By early January, he seemed to be winning the war. While still in the hospital, he contracted COVID-19 and left us on January 30, 2021.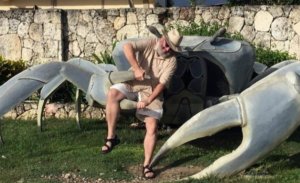 "Here's wishing you a wonderful journey, on this, your most great adventure, Brad. Thank you for your genuine caring, compassion, and kindness, your humour and playfulness, and for sharing your unique approach to life. May the echo of your laughter bring joy to our heavy hearts!"
— Andrea G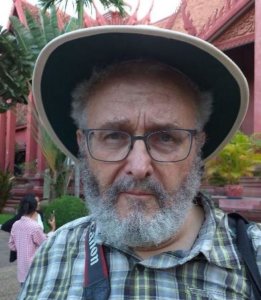 "A truly larger-than-life terrific friend, you lived life to the fullest. Taken well before your time, you will be truly missed by so many whose lives you touched in your special caring way. I toast you my friend, May You Rest in Peace".
— Nancy Z.
---
Coordinated by Nancy Zantinge, M.Cl.Sc.,
Audiologist Reg CASLPO, Aud-C,
Owen Sound Audiology
Permission granted from Nancy to reprint from OSLA site on Feb. 5, 2021
Obituary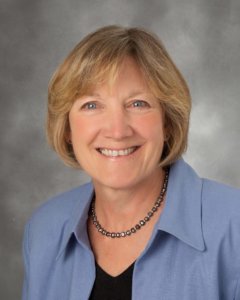 It is with heavy hearts that we share that Pat Stelmachowicz, Ph.D., former Director of Audiological Services at Boys Town Hospital, peacefully passed away on Sunday, January 24, 2021.
Throughout her career, Pat made countless contributions to Boys Town Hospital and the field of audiology as a whole. She shaped the lives of children who are deaf and hard of hearing through her dedication to translating research findings directly to clinical services, as well as the lives of the young researchers she mentored.
There is so much we could say about Pat, but her former mentee and Boys Town's current Director of Research, Ryan McCreery, Ph.D., sums it up best: "Her research changed the way we fit hearing aids for infants and children and supported the development of signal processing strategies that are standard in nearly every model of hearing aid on the market. She has shared her talents with students, trainees and other researchers so that the impact of her work will be sustained beyond the end of her own career. I am so grateful to have had the opportunity to work with her."

National Online Hearing Loss Peer Mentoring Program
Officially Launches February 1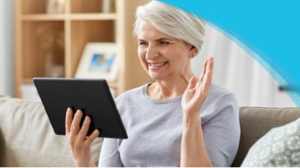 (For Immediate Release) January 28, 2021 - The Canadian Hard of Hearing Association (CHHA) is pleased to announce its National Online Hearing Loss Peer Mentoring Program will officially launch on February 1, 2021. The virtual online mentoring program will be available for Canadians seeking guidance and mentoring in adjusting to their hearing loss. The mentoring program will have trained volunteer peers who can relate to hearing loss issues by providing support through the online platform.
"We are thrilled to offer the Mentoring Program across Canada. The program's success with our CHHA-BC Chapter under the leadership of Dr. Ruth Warick and Dr. Marilyn Dahl has allowed us to expand our outreach to connect with more Canadians," said Lee Pigeau, CHHA National Executive Director. The pandemic's current situation has created additional barriers to accessibility, making it very challenging for individuals to be active and connected in their communities. Our goal is to ensure Canadians, especially our seniors in remote and rural populations that may be experiencing social isolation, will benefit from our mentoring program connecting with some incredible mentors."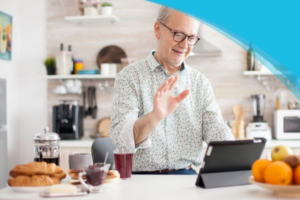 "The launch of the Mentoring Program comes at a perfect time to ease the isolation a person may feel from having a hearing loss which affects communications and social interactions. Through virtual platforms, persons with a hearing loss can take part in the program wherever they live in the country at a time convenient to them. In the privacy of their own home, they can have one-on-one confidential discussions with someone else who truly understands what it is like to live with a hearing loss and. The mentors in the program are peer experts, generously donating their time and expertise to share their knowledge and experience with mentees," said Dr. Ruth Warick.
The program is free and available to all Canadians who have a hearing loss. The mentoring program's benefits will help individuals acquire skills in managing their hearing loss in everyday life, achieving optimal well-being and personal fulfillment. Individuals will be linked up with a trained mentor who has the experience of living with a hearing loss.
Visit www.chha.ca/mentor for more details and to sign up.
About the Canadian Hard of Hearing Association
The Canadian Hard of Hearing Association (CHHA) was established in 1982 and is Canada's leading consumer advocacy organization representing the needs of the nearly 4-million people living with hearing loss. With a network across Canada, CHHA works cooperatively with hearing loss professionals, service providers, government and provides life-enhancing information, support, and advocacy to ensure people with hearing loss are able to overcome barriers in all aspects of their lives.
To learn more about the Canadian Hard of Hearing Association, visit www.chha.ca
Oticon University Program Launches Online Lecture Series for Audiology Graduate Students
Somerset, NJ
1 February 2021
Oticon, Inc. kicks off the company's 2021 educational support for graduate students in audiology with a series of quarterly online lectures designed to supplement and complement students' university education. The live interactive lectures will enable students to gain knowledge and understanding of audiology and hearing technology that enhances their ability to bring life-changing benefits to patients from all backgrounds. This is the first year that Oticon has expanded its lecture series to an online format to accommodate more students, especially those enrolled in university programs that are currently in virtual mode. Oticon also continues to collaborate with administrators and faculties at universities across the country to bring subject experts in audiology and technology directly into classrooms for customized seminars and workshops.
"In the dynamic world of hearing health care, the curriculum and educational offerings of the Oticon University Program continually evolve to support both students and educators," said Randi Pogash, AuD, Senior Manager, University Relations. "Students today have a very different experience in the university setting than they had when we first started the Oticon University Program in 2004. Our goal today, as it was then, is to find the most effective way to support students' ability to acquire the knowledge, insights and practical skills needed to successfully transition to a career in hearing health care."
Led by Oticon Vice President of Audiology Donald Schum, PhD and Manager of Technology Assessment Annette Mazevski, AuD, PhD, the new online series is free and open to all students. Registration is required. Each lecture runs approximately one and one-half hours. Students have the option to ask questions and communicate with the lecturers during the online sessions. Content in PDF format can be downloaded following each lecture.
The Aging Perceptual System (May 19 4:00PM-5:30PM EDT) Examines the effects of aging in combination with hearing loss on spoken language understanding. Register here.
The Future of Hearing Aid Technology (August 18 4:00PM-5:30 PM EDT) Identifies current trends in hearing technology and how they will impact hearing health care in the future. Register here.
Signal Processing for Speech (November 17 4:00PM-5:30PM EST) Explores signal processing approaches and the factors that can affect the patient's ability to perform optimally. Register here.
For more information about the Oticon University Program and to sign up for the student newsletter, visit the University Program website. Educators and administrators interested in exploring the educational offerings of the Oticon University Program should contact Randi Pogash at RPOG@oticon.com. Learn more about the University Program website.


Together, we will provide vitally needed hearing aids to those impacted by the challenges of 2020.
The year 2020 was filled with lots of adversity, including economic hardships and the COVID-19 pandemic.
But at ReSound, we want to enter spring on a high note by helping those most affected, and we need your help.
Please join us in the ReSound Gives Sound community campaign, a North American effort to donate up to $1 million worth of ReSound ONE hearing aids and services to people living with hearing loss who have been negatively impacted by the numerous challenges of 2020.
As part of the campaign, you and your patients can nominate people in your community to receive a set of ReSound ONE hearing aids free of charge.
To gain access to this campaign, please contact your ReSound sales representative between March 1st and March 9th to sign-up. Or you can call 1-888-737-6863.
Patient nominations are open until April 15th, 2021.
When you sign up for the campaign, we'll provide you with a toolbox you can use in your local market to publicize your participation in the campaign, ask for patient nominations and promote your practice. The kit includes:
Patient Postcard
Patient Upgrade Letter
Social Media Posts
Website Banner Ads
E-mail Blast
Website Page (suggested copy)
Local Press Release
We hope you are able to participate in this unique community outreach effort. Our ask in participating is to help us promote the campaign to spread some happiness, and to donate your time for the initial fitting and appropriate follow-ups for the recipients you receive.
In these times, hearing is more important than ever. Throughout it all, you have been there for your patients…helping them communicate with colleagues, friends, and family as they navigate the 'new normal.' Thank you for all that you do and for working with us to help those that need a helping hand now!
2021 is sounding better already!