Book Review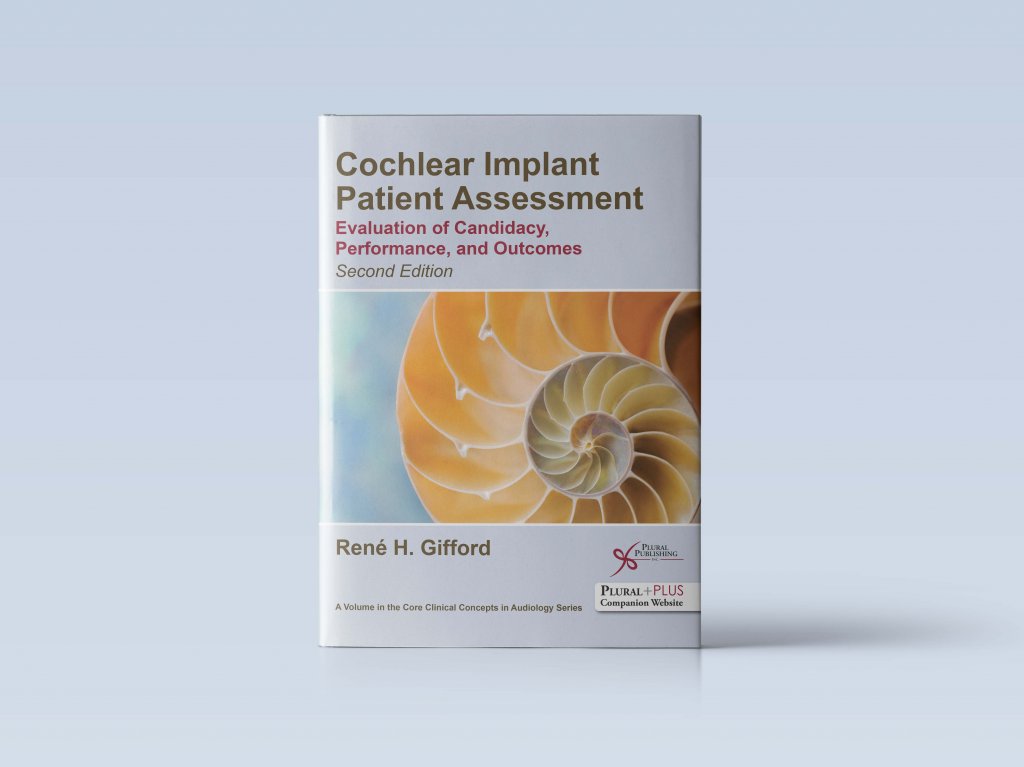 This is truly an excellent, and comprehensive coverage of all aspects of hearing healthcare with respect to subjects with cochlear implants (CI). The book (as its full title indicates) covers evaluation of candidacy, performance, and outcomes. This is an updated (2nd) edition with new guidance and discussion on important issues such as hearing preservation, bimodal hearing, and cochlear implantation in single-sided deafness.
I remember starting the pediatric cochlear implant program at The Hospital for Sick Children in Toronto (Toronto) in 1989, thus my immediate read in the book was Chapter 3 on Pediatric CI Candidate Selection. Back then, many of us worked hard to promote the team approach for pediatric CI assessment, just as Dr. Gifford clearly advocates today. The team has to include audiology, the surgical team, speech language pathology and/or auditory verbal therapy, and very importantly social work. Dr. Gifford carefully outlines the roles of these team members. Chapter 4, by Dr. Emily Lund adds details to the important contribution made by speech-language pathology in candidacy decisions. All of the clinicians listed above will benefit from this book, as will others who might be part of larger CI related groups. This includes scientists and their trainees, ear imaging specialists and geneticists. Given the recent hypotheses concerning the role of hearing loss in dementia, perhaps this book could be useful for gerontologists and psychologists.
When I compare the CI scene 30 years ago with today, so much has changed. We have new devices, the establishment of infant/newborn hearing screening programs, bilateral CI, bimodal aiding, etc. Clearly, an updated guide for all of those involved in cochlear implantation is absolutely necessary, and this has been fully achieved by Dr. Gifford.
There are a number of guideline texts and book chapters relating to specific aspects of CI, or written for particular healthcare professionals. But this text from Gifford brings much of this information together, for all involved and to benefit of a wider audience. As a seasoned academic involved in CI for 4 decades, I have learned new ideas from this book. That said, I highly recommend it.
---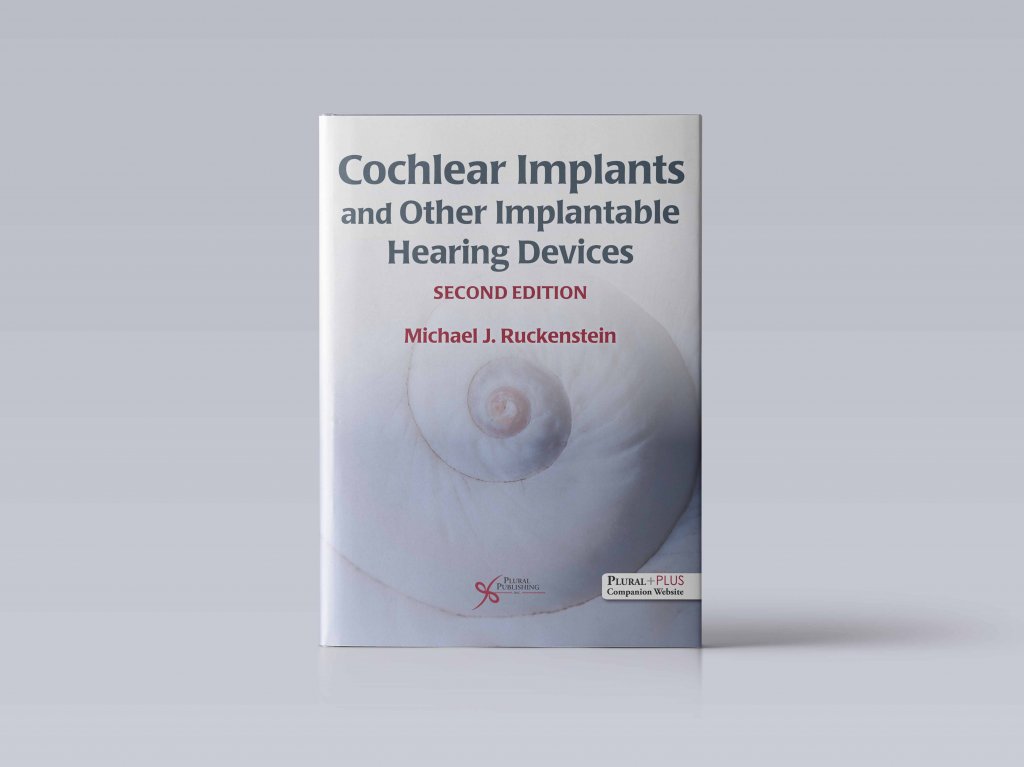 Cochlear Implants and Other Implantable Hearing Devices edited by Michael J. Ruckenstein (2020) is a comprehensive guide to implantable Otologic devices. The authorship team is comprised of numerous leaders in their respective fields of Audiology, Auditory/Communication sciences, and Otology/Neurotology. Their unique perspectives collectively shape one of the more well-rounded texts on cochlear and otologic implants.
The guide's first several chapters form foundational knowledge that leads to higher level topics encountered later. Each is accompanied by sub-headings, which provide quick reference points and carefully selected figures complement the text. Every facet of cochlear implantation is examined including device technology (Ch. 3), candidate selection (Ch. 5), diagnostic imaging considerations (Ch. 6), surgical techniques (Ch. 8), programming in adult and pediatric patients (Ch.'s 11-12), and audiometric outcomes (Ch. 13-14). Later chapters focus on more nuanced topics of revision cochlear implantation (Ch. 18), auditory neuropathy spectrum disorder (Ch. 17), and music appreciation in CI patients (Ch. 16). Furthermore, less commonly employed technologies such as auditory brainstem implantation and middle ear implants are reviewed (Ch.'s 19-21).
Each chapter does an effective job in referencing primary literature while providing pertinent applications to the real-world patient. For example, the unique challenges of preoperative counselling around bone conduction devices in single-sided deafness are highlighted in Chapter 20. Another prime example of how this textbook has shaped my learning as a Fellow is a list of succinct, critical points for assessing preoperative imaging in preparation for a patient's cochlear implantation.
This text serves as a valuable reference for Otolaryngology–Head & Neck Surgeons, Speech Language Pathologists, Audiologists, Nurse Practitioners and Neuroscientists. It provides detailed insights into understanding the historical context, current landscape, and future direction of this unique field. I've had the unique opportunity of referencing this textbook on countless occasions and would encourage anyone involved in this field to consider acquiring it.
History of Implantable Hearing Devices
Designing and Building a Cochlear Implant Program
Cochlear Implant Electrodes: Design and Characteristics
Signal Processing Strategies for Cochlear Implants
Cochlear Implant Candidate Selection
Imaging of Cochlear Implantation
Cochlear Implants: Surgical Techniques, Special Considerations–Pediatric and Malformed Cochleae
Surgical Technique for Cochlear Implants in Adults
Hearing Preservation Cochlear Implantation and Electro-Acoustic Stimulation
Single-Sided Deafness
Adult Cochlear Implant Programming: A Basic Introduction
Perspectives in Pediatric Cochlear Implant Programming
Measuring Auditory Outcomes of Cochlear Implant Use in Children with Behavioural and Electrophysiologic Tests
Treatment Outcomes of Adult Cochlear Implantation
Factors Influencing Cochlear Implant Performance
Cochlear Implant-Mediated Perception of Environmental Sounds and Music
Auditory Neuropathy, Cochlear Nerve Deficiency, and Other Challenges in the Pediatric Population
Cochlear Implant Reliability and Reimplantation
Advances in Auditory Brainstem Implantation
Bone-Conduction Hearing Devices
Middle ear Implantable Hearing Devices: Present and Future
Cochlear Implants–the Future