Industry News
Tribute
Marjorie D. Skafte, Hearing Healthcare Editor and Publisher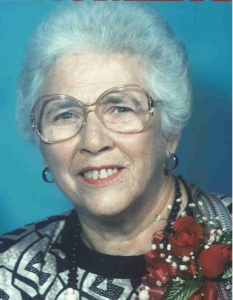 From: https://www.hearingreview.com
Nov 2, 2020.
Used with Permission
Marjorie D. Skafte, the longtime editor and publisher of
Hearing Instruments
magazine and publisher emeritus and a founding editor of
The Hearing Review
, died on October 25 at age 99.Skafte was born in the small farming town of Osseo, Wis, graduated from St Olaf College in Northfield, Minn, and came to Duluth, Minn, with her husband shortly after they married. Working first as a substitute teacher, she accepted a job opportunity at Ojibway Press (later purchased by Harcourt, Brace, and Jovanovich) in 1964—a time when few women were involved in guiding editorial for publications. From humble beginnings, she rose the ranks from assistant editor, to managing editor, then was promoted in March 1970 to editor of
Hearing Dealer
magazine, one of HBJ's most revered monthly trade magazines (it had been a career starting point for former
Hearing Dealer
Editor
Bob Edgell
who eventually rose to prominence as HBJ's vice chairman, and he later purchased part of the company and renamed it Edgell Communications). Skafte lobbied successfully for changing the publication's name to
Hearing Instruments
in August 1973.
Skafte propelled Hearing Instruments to become arguably the premiere hearing care publication of the 1970s and 80s. She would become editor-in-chief and then editor-publisher of HI, excelling in the dual role of producing editorial and selling ads for the magazine. In the late-80s, she retired after HBJ relocated its editorial offices from Duluth to Cleveland. In 1994, at age 73, Skafte teamed up again with former HBJ VP Lars Fladmark, as well as publishing veterans Shirley Brandt, Pauline Davies, Pat Kelley, and Karl Strom to start The Hearing Review. Skafte was publisher-emeritus and editorial director/consultant, and later company vice-president, until Fladmark Publishing sold HR in June 2000.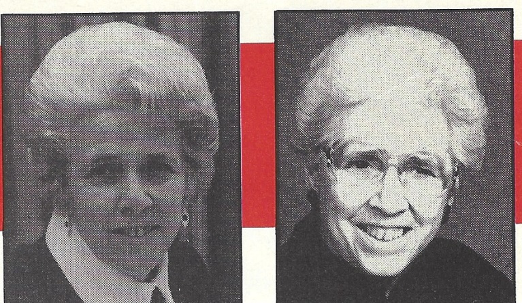 Skafte's editorial work was highly influential during an important era for the hearing healthcare field. The late-1960s, 70s, and 80s ushered in huge changes: new technology including the ITE revolution, audiologists dispensing hearing aids and forming ADA and AAA, new diagnostics and cochlear implants, and a completely new regulatory environment. Skafte reported on it all, while working with the most prominent engineers, researchers, clinicians, and marketers of that time. First and foremost an advocate for consumers (and often using her hearing-impaired mother as an example), Skafte's editorial direction was guided by one overriding question: What's the best way to promote better hearing healthcare, helping more people with hearing loss while growing the market? She was a strong proponent for the establishment of the Better Hearing Institute, a Lifetime Career Honoree of the International Hearing Society, and served for years as honorary secretary of the Hearing Industries Association. With the assistance of Brandt, Skafte's 2-part monograph, 50 Years of Hearing Healthcare, 1940-1990, published in the August and September 1990 editions of HI was perhaps her crowning career achievement, and still stands as one of the most comprehensive histories of the field during that period.But Skafte will perhaps be best remembered in hearing healthcare as a good friend and mentor. As a longtime chronicler of industry events, she often served as wise counselor and confidante to leaders of companies, clinics, and professional organizations. She was always a person who would listen intently and then add whatever she could with her intelligent and almost motherly advice. She truly cared about her readers and authors, the industry, and the professional and advocacy organizations involved in hearing healthcare—and constantly implored them to work together for the good of consumers with hearing loss.Entering semi-retirement in the late-1990s, Skafte took a keen interest in seniors' issues and lifetime learning. She was involved in Sertoma and also became a charter member of the University of Minnesota-Duluth's "University for Seniors" program. Although never wearing it on her sleeve, she was a deeply religious person and an active member of her Lutheran church. She also served on the boards of several organizations and foundations in Duluth. Marj was not a person who was at ease standing still; she had a very strong work ethic and seemingly boundless energy—and the world is better for this fact. Additionally, as impressive as her professional accomplishments were, the love of her children, grandchildren, extended family, and friends were what made Marj really shine.
Skafte was preceded in death by her son and daughter, Linwood "Woody" Skafte (Mary) and Patricia Pearman (Noel). She is survived by her two children, Merilee Main (James) of Portland, Ore, and Robert Skafte (Suzanne) of Cotton, Minn, as well as many grandchildren, great grandchildren, and friends. Memorial services are planned for a later date. To read her official obituary, please click here.
Karl Strom is editor-in-chief of The Hearing Review and has been reporting on hearing healthcare issues for over 25 years. He worked with Skafte for over 6 years and considers her a great mentor.
Demant Canada Announces Changes To Their Senior Leadership Team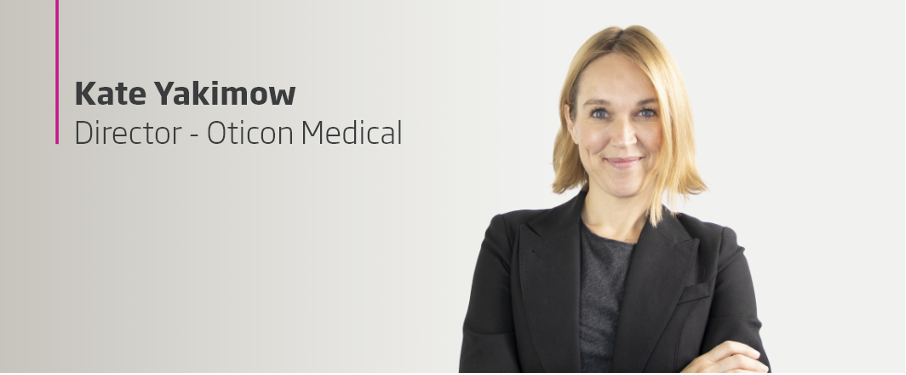 Kate Yakimow has accepted a new role as the Director of Oticon Medical, reporting directly to Sean Reily, President – Demant Canada. In this role Kate will be responsible for the overall leadership of the BAHS (Bone Anchored Hearing Systems) and Cochlear Implant business.
Since joining Demant in 2015, Kate has been instrumental in the roles of Key Account manager and National Director of Sales for Oticon hearing aids. Prior to Demant, Kate had 12 years of experience in the Pharmaceutical, Hearing and Surgical implant industries. Kate holds a bachelor's degree in Science from the University of Victoria and currently resides in Toronto.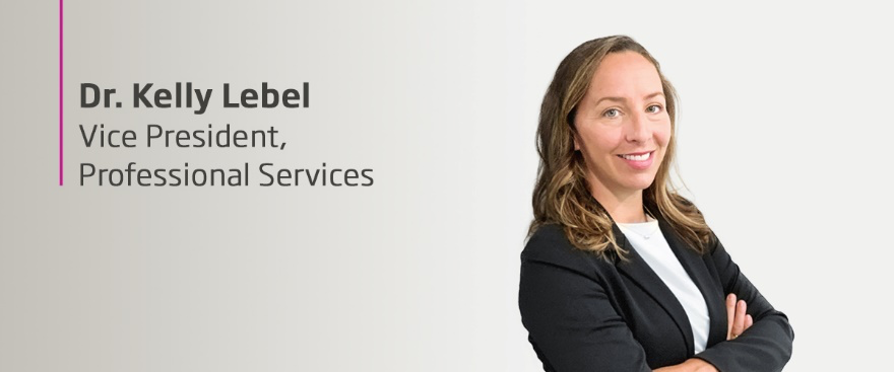 Dr. Kelly Lebel has been promoted to the new position of Vice President – Professional Services reporting directly to Sean Reily, President of Demant Canada.
In her new role as VP of Professional Services, Kelly will oversee the Audiology, Client Services and Project Management teams and will be responsible for building and monitoring all interfaces between partners, stakeholders, and support functions to ensure exceptional experience for all customers and end users.
Since joining Demant in 2013 as an Audiologist, Kelly and has taken on progressive roles such as Team Lead, Manager and then to her most recent position as Director of the Audiology department. Prior to Demant, Kelly worked for Cleveland Clinic, one of the largest and most respected hospitals in the United States. Kelly holds a Bachelor of Health Sciences degree with a minor in Psychology from the University of Western Ontario, as well as a Doctor of Audiology degree from Kent State University in Ohio.
Congratulations to both Kate and Kelly.
Oticon Celebrates 25th Anniversary of DigiFocus, the First Fully Digital Hearing Aid
SOMERSET, NEW JERSEY — This month, Oticon celebrates the 25th anniversary of a hearing aid that "heralded a fundamental change in how hearing care professionals, consumers and the media perceived hearing aids".
The introduction of Oticon DigiFocus, the first ear-level fully digital hearing aid, transported hearing aid discussion out of the realm of "your grandfather's hearing aids" into the brave new world of digital innovation.
Hearing care professionals could now offer patients a hearing solution that made tens of thousands of calculations each second to adjust sound levels to changing situations. DigiFocus could also be programmed to each patient's specific hearing needs and reprogrammed over time as the user's hearing changed.
"The most important element of moving into the era of digital was that it allowed our signal processing specialists to begin to imagine solutions for patients that simply could not be developed using analog technology. And we have not looked back, coming out with example after example of industry-leading, life-changing technologies."
–Don Schum, PhD, VP of Audiology for Oticon, Inc.
Catch Every Wave Audiology
Catch Every Wave Audiology is a team of hearing healthcare professionals dedicated to providing high quality innovative services to the hearing healthcare sector. Specializing in professional education, we are hearing experts at your finger tips!
Check out our Newly UPDATED online CERUMEN MANAGEMENT TRAINING PROGRAM
Comprehensive Cerumen Management
Address:
Vancouver, BC
Phone
604 906 1815
Website
Catch Every Wave Audiology
Facebook
https://www.facebook.com/pages/category/Audiologist/Catch-Every-Wave-Audiology-101208131638633/
Linkedin
https://www.linkedin.com/company/catch-every-wage-audiology/?viewAsMember=true