Happenings
---
Christian Giguere Granted Status as INCE Distinguished International Member
The following was written by Eric W. Wood, INCE/USA Past President
Your peers and friends at the Canadian Acoustical Association recently nominated you as a Distinguished International Member of the Institute of Noise Control Engineering of the United States of America. I then submitted your nomination to the INCE/USA Board of Directors. I am pleased to inform you that on 7 September 2014 the Board elected you a Distinguished International Member. Congratulations.
The status of INCE Distinguished International Member is conferred by the INCE Board of Directors upon eminent acousticians who reside outside the U.S.A. This distinguished, honorary status is conferred upon individuals who have personally made extraordinarily significant contributions to the theory and/or practice of noise control engineering.
Nominations are submitted by a committee of peers who are active in noise control engineering in the country of the proposed nominee. An important criterion in the nomination of individuals for election as a Distinguished International Member is incontrovertible evidence of superior professional stature in their own country. Factors which are considered to contribute significantly to this attribute are recognition by technical peers through awards and honors as well as contributions to engineering activities related to noise control in either academe, industry or government.
Also, I also am pleased to inform you that payment of an annual membership fee is no longer required for this honorary position in INCE/USA. It is now voluntary.
I will have a certificate suitable for framing prepared and mailed to you. Please send to me an email message with your preferred mailing address and your acknowledgement that you accept this election as INCE Distinguished International Member.
Again, congratulations and thank you for your outstanding contributions to our profession.
---
Siemens Audiology Business is Now Sivantos
Change of control effective January 15th, 2015. New owners of Sivantos are comprised of anchor investor EQT with Strüngmann family and Siemens as co-investors.
New group name is Sivantos.
Sivantos Group is a trademark licensee of Siemens AG, and will continue to develop, market and sell hearing aids under the brand Siemens.
Siemens has finalized the sales transaction of its hearing aid business to the investment company EQT and Germany's Strüngmann family as co-investor. Siemens will remain invested in the new company and participate in future business development. The transaction, which was announced this past November has been completed on January 15, 2015 after obtaining regulatory approvals. The new group name is Sivantos, and worldwide affiliates of the former Siemens Audiology Solutions will be renamed accordingly.
EQT and the Strüngmann family have outlined a growth strategy for further developing the hearing aid business. "EQT is fully committed to supporting the management team and employees to further develop the business. We want Sivantos to become the industry leader in technology and customer perception," says Marcus Brennecke, Partner at EQT Partners, Investment Advisor to EQT VI.
The change of control will provide Sivantos with additional entrepreneurial freedom and flexibility, while enabling it to continue its successful growth track of the last few years. "Today begins a new and very exciting chapter in our company history. Ahead of us, we have great opportunities to propel our business and bring cutting edge innovation and premium service to our customers," says Roger Radke, CEO of Sivantos Group. "On the heels of the early success of binaxTM, our latest technology platform, we are accelerating the development of smart products and applications that deliver practical benefits to people with hearing loss," remarks Radke.
Sivantos Group has several key hearing aid brands in its portfolio, including Siemens, Audio Service and Rexton. As a trademark licensee of Siemens AG, Sivantos Group will continue to develop, market and sell hearing products under the Siemens brand over the medium term.
---
Jonkman Named President of Audioscan
Jim Jonkman, co-founder of Audioscan, to replace William Cole as president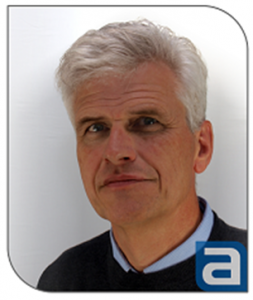 Audioscan, a division of Etymonic Design, has today announced that Jim Jonkman will assume the presidency of the company, replacing William Cole.
Jonkman co-founded Etymonic Design with Cole in 1983 and they were the principal architects of Audioscan's industry-leading, real ear verification and fitting systems. Jonkman has been primarily involved in Operations and Product Development since the inception of Audioscan in 1989, and will now assume leadership of the company. Jonkman's ascension was timed with the introduction of the company's new Verifit2 instrument.
William Cole, past president and recent winner of the industry's Sam Lybarger award, is retiring from involvement in Audioscan operations; however, he will continue to consult on special projects for the company.
---
William A. Cole Award for Excellence in Audiology
Dedicated to Excellence and Innovation in the Field of Audiology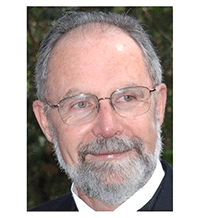 As president of Audioscan, William (Bill) A. Cole has dedicated his career to excellence and innovation in the field of audiology. Mr. Cole has left his mark of distinction on hearing aid standards, audiology technology and has provided enriched experiences for future generations of Audiologists through his teaching.
To this day, Mr. Cole continues to freely provide assistance and engineering knowledge to all those who ask.
Our Commitment
To celebrate Mr. Cole and to honour his dedication to the field and profession of Audiology, we are committed to establishing the William A. Cole Award for excellence in audiology. This award will support one of our exemplary audiology students in Western's School of Communication Sciences and Disorders.
The William A. Cole Award for Excellence in Audiology will enable us to provide one student per year with an award valued at approximately $1,125 in perpetuity. It will be awarded to a student in their final year of the Master's in Clinical Audiology program who has shown excellence in applying their knowledge to an area that has direct clinical applicability.
Thanks to generous support from all sectors of the hearing health care community, we are well on our way to achieving the $25,000 endowment level required at The University of Western Ontario.
We are asking those who have been influenced by Mr. Cole's work and dedication to audiology to assist in making this tribute a reality.
---
Save the Date: CHHA National Conference 2015
May 21-23, 2015
The Westin Nova Scotian, Halifax

Keynote Speaker: Dr. Steve Aiken
"It's All in Your Head: Listening to What the Brain Has to Say"
Synopsis
This upbeat and interactive presentation will talk about the role that the brain plays in the perception of sound and how you can get the most out of your hearing.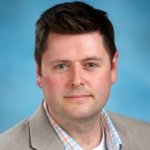 Biography
Dr. Steve Aiken is an Associate Professor of Audiology, Surgery, Psychology and Neuroscience at Dalhousie University. He received a master's degree in Audiology from the University of Western Ontario and a PhD in Medical Science from the University of Toronto. He has practiced as a clinical audiologist at the Canadian Hearing Society in Toronto and as a consulting audiologist for the hearing aid industry. As a professor at Dalhousie he is focused on research and on training the next generation of audiologists. Dr. Aiken's research uses brain waves to uncover the details about how sounds are encoded in the brain, and will help to improve diagnosis and treatment of hearing loss. His research has been published in high-quality scientific journals and presented to scientists, audiologists and other health care professionals around the world. Dr. Aiken is also dedicated to improving the profession and services for people with hearing loss. He is a past-president of the Canadian Academy of Audiology, associate editor of the Academy's official journal, a founding member of the Dalhousie Hearing Aid Assistance Program, as well as being the founder and chair of the Canadian Infant-Hearing Task Force.
Register now at http://www.chha.ca/conference/registration2.php
---