Industry News
WS Audiology Canada Announces Key Leadership Changes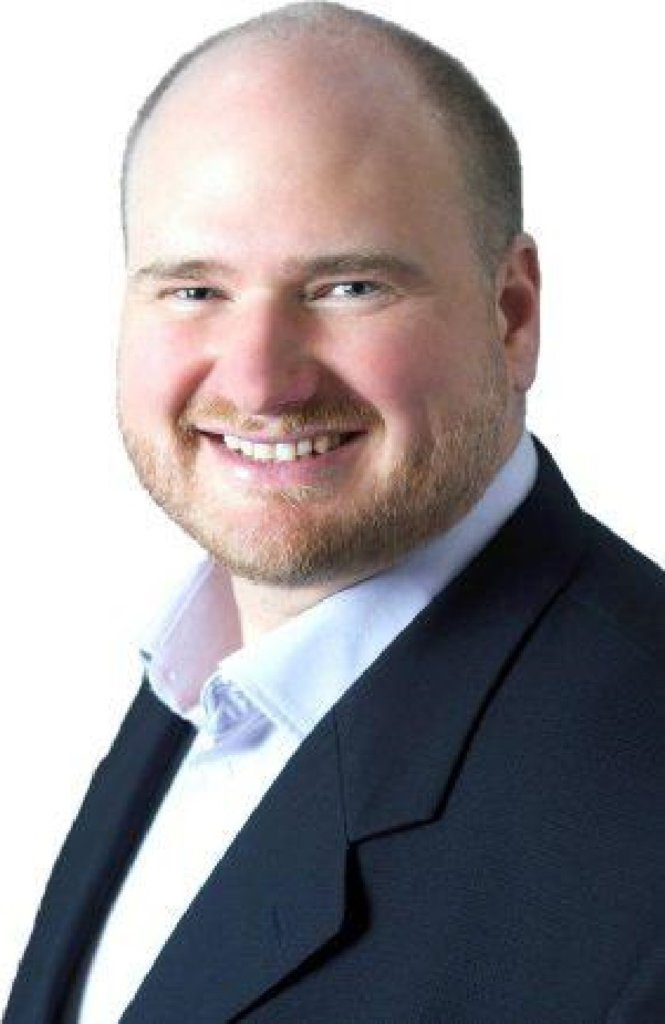 Robert Walesa will oversee WSA's new Americas Manufacturing and Distribution Center (AMDC) as VP of Operations for the Americas Region effective March 1st. The AMDC provides distribution services and custom manufacturing for Canada, USA, and Latin America. With this change comes the appointment of Brian Beatty as the new General Manager of Widex Canada in addition to his current role as VP of Marketing, WSA Canada and WSA have also announced that Sherry Gray will assume the Head of Operations role and maintain her current role as VP of Customer Service for WSA.
---
The Ida Institute Scales Down as Funding Ends

Nærum, Denmark, February 6
The Ida Institute has been unable to secure future funding and is therefore significantly scaling back activities.
The Denmark-based nonprofit was founded in 2007 with a grant from William Demant Foundation with the goal of bringing person-centered care to hearing healthcare.
The institute was inthe unique position of receiving full funding from William Demant Foundation until the end of 2022, with the Foundation giving notice the year before that they had decided to focus fully on contained projects instead. Attempts to secure sufficient funding from other sources have unfortunately been unsuccessful.
The Ida lnstitute's extensive bank of tools, videos, resources, and online courses is still freely available, and the organization is exploring ways to keep these accessible in the future.
"While we are all extremely sad that the Ida Institute will not continue in its current form, we are also immensely proud of what we have achieved over the last 15 years," says Associate Director Ena Nielsen. "Our learning resources have given thousands of current and future hearing care professionals a unique grounding inthe principles and practice of person-centered care, while our global collaborations with professional and consumer partners, universities, and industry, and the practical tools we've created together have helped fuel an astonishing growth in the implementation of this approach.
"The landscape is unrecognizable from when we set out in2007 and we are confident that the future of hearing care is indeed person-centered. Thank you to everyone who has been on the journey with us, not least William Demant Foundation."
The Foundation has continued to support the Ida Institute during this transition period and remains impressed by the work of the organization.
Chair of William Demant Foundation, Lars Nørby Johansen, says: "It's been an honor to fund the work of the Ida Institute since its inception. We hope that the Ida lnstitute's values of innovation and knowledge-sharing, and its drive to break down barriers between stakeholder groups will live on and continue to influence the world of hearing care."
Updates regarding the future availability of Ida Institute tools and resources will be issued in the coming months.
For further information, contact Clint McLean: ciml@idainstitute.dk.
---
Remembering Sandra Trehub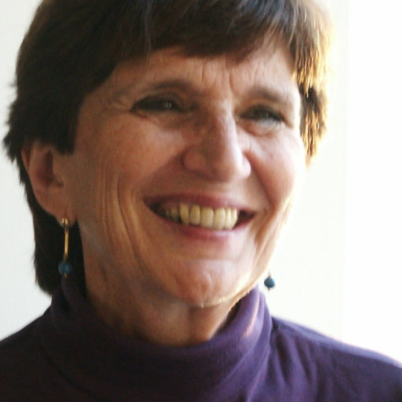 JANUARY 27TH, 2023
On behalf of McGill University
Sandra Trehub (1938-2023)
We are greatly saddened by the passing of Sandra Trehub. Born in 1938, she died peacefully at her home on 20 January 2023. Sandra was a trailblazer. Her research focusing on auditory pattern perception in infancy and early childhood single-handedly started developmental research in music perception and cognition. Her experimental studies documented that infants have basic skills that form the building blocks for remembering and responding emotionally to music, including the capability to perceive and categorize auditory sequences on the basis of pitch, changes in pitch, and rhythm. Her research also established that singing to infants is a universal behavior, which ultimately facilitates language acquisition and bonding with care-givers. A fellow of the Association for Psychological Science and the British Psychological Society, Sandra was awarded many honors, including a Lifetime Achievement Award from the Society for Music Perception and Cognition and the Kurt Koffka Medal from the University of Giessen in Germany.
After graduating from McGill University in Montreal in the 1970s, Sandra had a long career as Professor of experimental psychology at the University of Toronto (Mississauga campus). She authored hundreds of scientific journal articles and chapters, delivered lectures to audiences in many countries, and mentored many graduate students and post-doctoral fellows who went on to have successful academic careers of their own, including Tonya Bergeson (Butler/Indiana), Laura Cirelli (Toronto), Anabel Cohen (PEI), Marianne Fallon (Central Connecticut State), Erin Hannon (Nevada Las Vegas), Stuart Kamenetsky (Toronto), Bruce Morton (Western), Barbara Morrongiello (Guelph), Glenn Schellenberg (Toronto, ISCTE-IUL), Laurel Trainor (McMaster), and Tara Vongpaisal (MacEwan); as well as others who opted for careers outside of the academy, including Leigh Thorpe, Tali Shenfield, Michael Weiss, Anna Volkova, and Mathieu Saindon.
Sandra had boundless energy and limitless curiosity. Although she had the bad luck of turning 65 in the last year that mandatory retirement was legal in Ontario—and thus was required to retire—Sandra continued to be productive, writing and participating in conferences until the end. Indeed, she had an invited talk scheduled at Princeton University for 8 February 2023. She was fearless and tenacious and never gave up on an argument, while at the same time being nurturing and helpful to those she mentored, a group that extended far beyond her own students. She was also a role model for many women in science and, in her later years, became very involved in supporting community music for children, particularly at St. James Town Community Arts in Toronto.
Sandra was adventurous and traveled to many remote areas of the globe with her architect/husband Ron Matthews (died 2007). Her interest in various human musical cultures led her to observe cross-cultural differences in child rearing and musical behavior, which influenced her scientific thinking. In short, Sandra's contribution to the fields of development, education, and music perception and cognition have been inestimable. We stand on her shoulders.
---

Richard Plummer Appointed as National Executive Director of CHHA
January 23, 2023
On behalf of the Board of Directors of the Canadian Hard of Hearing Association, I am delighted to announce the appointment of Richard Plummer as National Executive Director of CHHA. The appointment is effective immediately.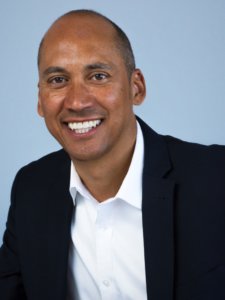 Richard brings to his new role over 20 years of extensive experience in the non-profit and healthcare fields. He served as VP, Community and Family Services YMCA-YWCA and was Senior Director, Community Impact and Investment for the United Way. His experience includes five years in Audiology and hearing healthcare management. As a strategy consultant, he established and led his own enterprise "Plum Solutions". He has and continues to serve on numerous advisory committees and is an active member of several associations.
Richard joined CHHA in June 2020 as the Director of Business Development and Operations. During that time, he has been instrumental in advancing our strategic priorities through key initiatives including launching our social enterprise Barrier-Free Communication e-Store and leading the "Share your Smile" and "Get in the Hearing Loop" campaigns. Along with designing key changes to our accounting and operational practices, Richard has worked hard to strengthen the engagement with our national Networks and build new program partnerships with businesses and other sector stakeholders such as Cochlear Canada and Mohawk College.
Over the last four months, Richard has served as Acting National Director for CHHA. Throughout his tenure with CHHA, Richard has led by example. He exemplifies our values by supporting inclusion and diversity, breaking down barriers and building bridges, and being a force for positive change.
Please join me in welcoming Richard into his new role.
Gilles Levasseur
Chair CHHA
---
The Canadian Hearing Services Global Partnerships for Research & Innovation
The Canadian Hearing Services Global Partnerships for Research & Innovation is accepting Letters of Intent (LOIs) until March 6, 2023 at 12 p.m. EDT for the 2023 funding cycle. Applications are a two-step process, including an LOI and a Full Application. Applicants may request up to $50,000 per year, for up to two years. LOIs submitted by March 6, 2023 will be reviewed for alignment to our Areas of Focus (Hearing Health, Hearing Science, Deaf Studies, Quality of Life) and potential for impact to the Deaf and hard of hearing communities.
The PI must be located in Canada but may include co-investigators and collaborators on the proposal from the global community of researchers.
Key Dates:
Letter of Intent:
Deadline: March 6, 2023, by 12 p.m. EDT
Results Communicated: Week of April 17, 2023
Full Application:
Deadline: June 19, 2023, by 12 p.m. EDT
Notification of Decisions: Week of October 23, 2023
Funding starts: December 4, 2023
For more information, visit:
https://www.chsglobalpartnerships.com/funding-opportunities/funding-application