Industry News
Alan Moore Memorial Award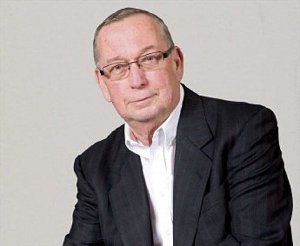 This award has been established to honour the memory of Alan Moore for his years of dedication to the field of Hearing Assistance Technology and for his unselfish support and encouragement of his many friends and colleagues in the field. Alan spent more than 40 years in the field, starting as Canadian Sales Manager at Unitron and moving on to found and grow Dahlberg Sciences and transition it to Bernafon Canada. Along the way, he played a role in the growth of Audioscan, taught courses at Sheridan and George Brown Colleges and was on the advisory board of the Hearing Instrument Specialist program at Conestoga College. He was a founding and active member of the Canadian Auditory Equipment Association and of the Hearing Instrument Review Committee of the Ontario Ministry of Health. Alan was a most generous friend and colleague. He always treated customers, suppliers and competitors with honesty and respect and gave freely of his time and energy to grow and improve the field. It is hoped that these awards will encourage others to follow his example.
Click here to read more about the life and career of Alan Moore.
Conestoga has set up a giving page for anyone interested in contributing to these awards. Please feel free to share with anyone you think might be interested: https://www.conestogacommunity.ca/alan-moore-memorial-award
---
Ida Institute Welcomes HLAA Executive Director Barbara Kelley to Advisory Board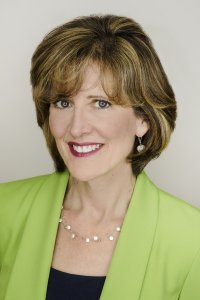 Nareum, DK January 6 – The Ida Institute today announced the appointment of Barbara Kelley, Executive Director of the Hearing Loss Association of America (HLAA) to its Advisory Board. The Advisory Board, made up of distinguished experts in hearing health and related disciplines, provides counsel and support for the Ida Institute's strategic planning and helps to disseminate Ida tools and resources. Kelley is the first representative of a patient organization to join the Advisory Board, reflecting the Ida Institute's commitment to strengthening the patient perspective and focus on including patients in their own care.
"We are pleased to welcome Barbara Kelley to the Ida Institute Advisory Board," said Ida Institute Managing Director Lise Lotte Bundesen. "Through her work with the HLAA, Barbara has helped to open the world of communication to people with hearing loss through information, education, advocacy and support. She brings a deep appreciation and understanding of people's experience of hearing loss to the work of our Advisory Board. We look forward to her contributions as we continue our focus on a person-centered approach that allows people to better articulate their needs and play a more active role in their own care."
"Many HLAA members have participated in Ida workshops and we have been pleased with the emphasis on people being encouraged to be active participants in their hearing health care," said Kelley. "Representing the largest consumer organization for people with hearing loss in the US, I hope to bring that perspective to the Ida Institute's work with patients and audiologists on person-centered care."
Kelley joins a highly qualified and committed group of thought leaders who make up the Ida Institute Advisory Board. They include Louise Hickson, PhD, Associate Dean External Engagement, Faculty of Health and Behavioural Sciences, The University of Queensland, AU; Lucille Beck, PhD, U.S. Department of Veterans Affairs, US; De Wet Swanepoel, PhD,
Professor, Department of Speech-Language Pathology and Audiology, University of Pretoria, ZA; Deborah Ferarri, PhD,
Professor, Speech Language Pathology and Audiology Department, School of Dentistry of Bauru, University of São Paulo, BR; Darcy Benson, AuD, Audiologist and Practice Owner, California Hearing Center and Audiology Services, Inc., US; Melanie Gregory, Group Head of Audiology, Leightons and The Hearing Care Partnership, UK; Uwe Hermann, DK; and David Zapala, PhD, Head of Section of Audiology, Department of Otolaryngology - Head & Neck Surgery/Audiology, Mayo Clinic, Jacksonville, Florida and Associate Professor of Audiology, Mayo Clinic College of Medicine and Science, US.
For more than 10 years, the non-profit Ida Institute has worked with hearing care professionals worldwide to advance person-centered practice in hearing care, developing a comprehensive portfolio of counseling tools and resources for professionals and patients.
Learn more about the Ida Institute at idainstitute.com or sign up for our newsletter at http://eepurl.com/gxeHKv. You can also follow the Ida Institute on Twitter at @idainstitute, facebook.com/idainstitute or linkedin.com/company/ida-institute.
Media Contact: Jeanette Blom, Communications Manager, +45 39 13 65 80, +45 26 75 38 53 (Mobile), jblo@idainstitute.dk.
---
Starkey Canada Executive Team Announcement
Welcome Brian Archambault to Starkey Canada as Managing Director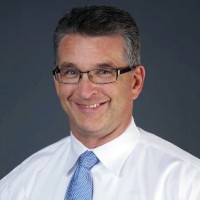 We are pleased to announce that Brian Archambault, a long-time leader in the hearing aid industry, has accepted the role of Managing Director. Brian will oversee Starkey operations across Canada. As a sales executive and organizational leader, Brian has more than 20 years of experience driving performance and growth in medical device and pharmaceutical organizations.
"Brian brings a wealth of experience and a long track record of success to Starkey Canada" Starkey President Brandon Sawalich.
Brian is excited by the opportunity to partner with you for future success in achieving your goals. Feel free to reach out and welcome him yourself at Brian_Archambault@starkey.com or call 905-815-7959.