Is Green the Colour of Quiet and If A Walk Around the Block Can Improve Cognition, Then What about Camping?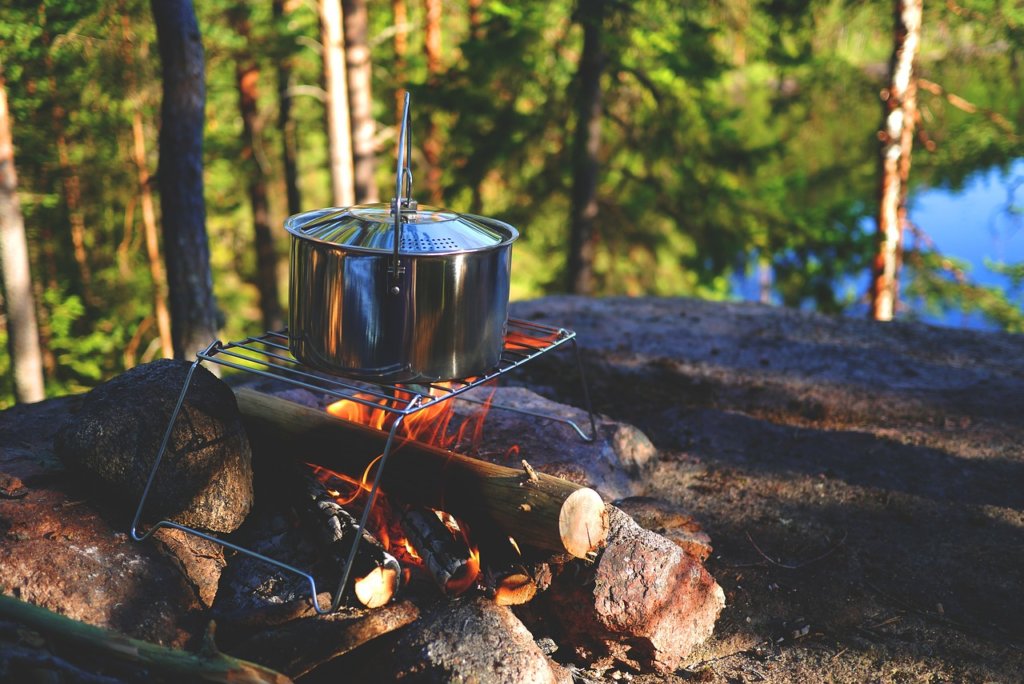 Recent population health research in Canada (Abraham Cottagiri et al., 2022) and the USA (Jimenez et al., 2022) suggests that middle-aged and older adults living in green neighbourhoods are cognitively younger than those living in less green (more grey) urban environments. Specifically, an analysis of data from the Canadian Longitudinal Study on Aging showed that green environments had positive effects on aging, including physical and mental health (https://www.youtube.com/watch?v=AJjRrPqjgBg). These Canadian authors also suggested that there could be similar benefits of living in proximity to blue environments, although the effects of water environments on healthy aging were independent of the fountain of youth. Indeed, experimental research has shown that taking a walk in the park is beneficial for mental health and cognitive performance (Berman et al., 2012). Environmental neuroscience and environmental psychology theories have emerged to explain the interplay between the physical environment and individual brain processing that produces behavior (Berman et al., 2021). For rehabilitative audiologists who are concerned about acoustic ecologies, three main questions arise from this work.
First, auditory scientists may argue that green spaces are also quieter spaces and it is actually the benefits of quiet that explain what has been presumed to be the benefits of green. To answer this question, we could conduct experiments manipulating the degree of greenness vs brownness and the degree of quiet vs. noise in our holiday environments. This summer, Canadian audiologists can help gather data by volunteering for research in which their cognitive performance will be measured before and after camping in different environments. The study will compare the effects of green, blue, and brown colour environments (in a forest, on a small rocky island in a lake, in a parking lot in the city) in different sound environments (a few mosquitos, party noise, highway noise). It is predicted that most people will sleep better and think better the day after camping in a quiet forest than after camping in a parking lot in the city beside a highway. Of course, other lifestyle factors will be controlled so participants should not smoke, not drink alcohol, eat a sufficient quantity of vegetables, and engage in adequate physical activity (i.e., the degree of fun during camping may be dampened). But will you age less by camping when it is green and quiet (except for the mosquitos) than when it is green and noisy (even if the large parties are fun)?
Second, if your middle-aged adult clients with hearing loss are concerned about their increased risk of cognitive decline then will you adapt your summer counselling to include advice about increasing the time they spend camping in forests beside lakes without playing their music too loud and avoiding large family picnics or noisy beach parties in the context of promoting healthy lifestyle activities?
Third, if your middle-aged adult clients with hearing loss decide to spend the summer camping in quiet forests beside lakes then would they need to wear hearing aids at all? If their main reason for wearing their hearing aids is to be able to hear approaching bears, then would you need to adjust the settings of the hearing aids or recommend a recently developed wildlife alerting assistive device?
For more information see the Accessibility Canada draft report on accessibility in outdoor spaces: https://accessible.canada.ca/can-asc-2-1 (deadline for public response is August 11, 2023). You may also like to attend the virtual Parks Accessibility Conference on July 25-27, 2023: https://pac2023.ca/. Hope you do some happy and healthy camping this summer and don't forget to use insect repellent (or buzz-cancellation) to further reduce environmental noise.
---
References