The Way I Hear It – The Book!
Advertorial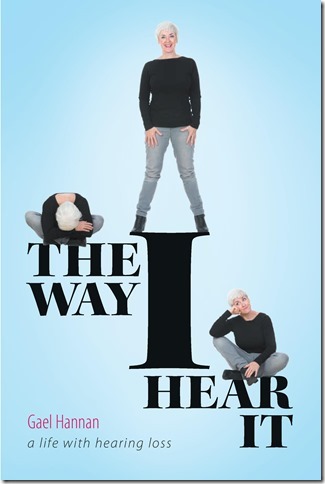 When we say that hearing loss affects every aspect of people's, we're usually referring to how people with hearing loss talk with other people. But that's just tip-of-the-iceberg stuff.
Gael Hannan's new book, The Way I Hear It: A Life with Hearing Loss, takes readers below the surface to explore what is hidden and not easy to express—the stunningly massive psycho-social impact of innumerable and daily little hurts, frustrations and embarrassments of the life with hearing loss. A marriage proposal with no hearing aids in, pillow talk in the dark (when the hearing partner refuses to wear glow-in-the-dark lipstick for easy reading), a panicked search for a high-voiced three year old in a three-story house, not being able to hear growls from the woods when out for a run, communicating with headless voices at the fast food drive-through and in the MRI tube, struggling with technology that made sense in the audiologist's office but which, at home, is now an alien creature more frustrating than helpful (and which is ugly to boot), dealing with mumble-mouth retail clerks, bankers, doctors, and teachers.
Part memoir, part survival guide, The Way I Hear It, according to writer Katherine Bouton (Shouting Won't Help) is "smart, witty and informative." As a hearing aid user with a severe to profound hearing loss, Hannan eschews the usual consumer written treatment of communication challenges ("this is what a hearing aid does," "make sure the speaker faces you," "keep your sense of humour"), for a you-are-there book written with the same humour, poignancy and keen insight of her weekly blogs that make readers around the world pound their fists on the table with "Yes! That's MY life!"
But Gael Hannan did not write this book solely for people with hearing loss and their communication circles. An important theme of The Way I Hear It is the relationship between the client and the hearing health care professional—and how to make it positive and fruitful. Both parties have jobs to do. Early in the book, which references several renowned hearing professionals, readers with hearing loss are encouraged to take responsibility for their own communication success and to work in partnership with their audiologist to explore the Big Picture. And in the final chapter, "A HoH's Best Friends," Gael offers readers a blueprint (Creating the Perfect Hearing Health Care Specialist and Tips for Training the One You've Got) for moving beyond pedestrian services to receiving the best possible hearing health care.
In the closing words of his foreword to The Way I Hear It, Marshall Chasin writes, "My hope is that one day hearing health care professionals will become better listeners, and that hard of hearing consumers become better advocates for themselves. This book goes a long way towards that goal, and does it with humour, wit, and constructive suggestions. This is a book that educational institutions should be using to train future hearing health care professionals."
The Way I Hear It is a game-changing book for people with hearing loss and offers the professionals that serve them an exquisitely useful view of what really lies below the tip of the iceberg.
The Way I Hear It is available in e-book for $8.99, softcover for $14.99 to $17.99 or hard cover for $24.99 to $27.99 (all prices CAD) from select online retailers or from FriesenPress. http://www.friesenpress.com/bookstore/title/119734000015376639/Gael-Hannan-The-Way-I-Hear-It
About the Author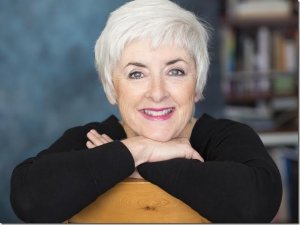 Gael Hannan is a public speaker, humorist and hearing health advocate who grew up with a hearing loss that is now severe to profound. She writes a weekly blog on hearing loss for HearingHealthMatters.org, and is the consumer columnist for Canadian Audiologist.  Gael's articles have appeared in many North American publications and she is a sought-after speaker for her funny and insightful performances on living with hearing loss.
Gael lives with her husband and son and divides her time between Ontario and the west coast.