Dr. Mike Valente, PhD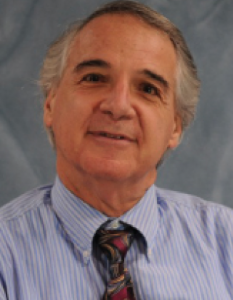 When the idea of this issue honouring the life's work of Mike Valente was conceived, I immediately emailed some people who may be interested in writing something about his work. Before I had even pushed the "send" button, every single person had responded that they would.
In this sense, this is the easiest issue I ever had to put together. I just had to put the idea out there, and everything was done… at least for me. Of course, everyone else did all the work! The most I needed to do was change the spelling of the word "center" to the correct Canadian "centre"…
Mike Valente has been a constant presence at many conferences over the years and virtually every modern journal has had at least one research article by him and his colleagues. Like many of us, audiology was not his first choice. Many of us have arrived here through various routes. I was accepted to do graduate work in theoretical math before I discovered this field. And Mike was studying for pre-law when he took a course in communication disorders to fill in his school schedule. Well, the rest is all history! Francis Kuk has stated that the only other person who is as well respected and as famous as Mike is in the mid-west, is the Great and Wonderful Wizard of Oz!
Some of the titles of the following articles are very telling, and describe Mike perfectly... Mike has "Universal Respect", and he is a "Colleague and Friend", "The Perfect Man", "The Helper", and "The Marathon Mentor."
You can't think of the life's work of Mike Valente without thinking of his family (and his Pride and Joy, the St. Louis Cardinals baseball team). One of the first things I did was to chat with Mike's wife Maureen, and between myself and her, and those that contributed to this issue of CanadianAudiologist.ca, we agreed to keep this a secret from Mike. His work is about the field of audiology and helping out those with hearing loss, and not about himself. We have Maureen to thank for many of the pictures that accompany this issue.
And, of course, thank you to those who agreed to write something about their experiences and relationship with Mike Valente.