In Conversation with Brent Edwards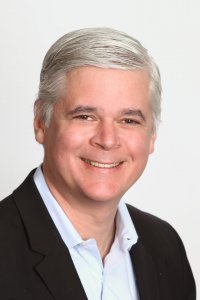 The name Brent Edwards, PhD really needs no introduction but for the 7 people who do not know Brent, he was born in rural Saskatchewan and grew up in Ottawa, Ontario, so he can represent both the east and the west. Actually, to an easterner, Ontario is not really east, and I guess we can say the same thing about how Saskatchewan is viewed by those in British Columbia, but at least Brent represents the central-east and the central-west. Some readers might remember Brent from his time as head research at GN ReSound and Starkey and he's currently the Director of NAL in Australia
You are not an audiologist, but entered the field as a PhD in electrical engineering (University of Michigan in 1992) with post-doctoral work in Psychology (University of Minnesota). As an "outsider" (or someone who may not have heard the word "Audiologist" until their mid-20s) what is your opinion of the strengths and perhaps challenges of bringing training and perspectives to the clinic as opposed to someone who only had audiology training?
In my experience, it is quite common for people who build hearing aid technology or who do hearing research to not have actually spent much time in a clinic or talked to an audiologist to understand the challenges faced by both the hearing impaired and the audiologists who treat them. I've spent my career since my first job at GN ReSound working closely with my audiologist colleagues and the audiology community to understand their unmet needs and those of their clients. I've always applied contemporary approaches to innovation such as design thinking to discover what the opportunities are for new technology and new research that will be meaningful to the field. Some of the work that has come out of this approach was insight into the impact of hearing aid technology on cognition and the development of hearing aid technology designed specifically for music. Neither of these would have occurred without listening closely to and understanding the pain points of audiologists and their clients.
For most of your career you have actively been collaborating with people from other areas of science and from other industries. This, I see as a strength and the benefits are obvious. What do you see as some of the challenges in doing this?
Steve Jobs said that creativity is connecting things − finding disparate pieces that can be combined together to make something new. Dr. Rodney Perkins, the Silicon Valley innovator who founded ReSound and Earlens, has said that new ideas come from finding opportunities in other fields and bringing them to new applications when the time is right. So, one of the challenges is timing. You may see a technology in another field that could benefit the hearing aid field but it could be a long way from meeting the hearing industry needs, such as size and low power requirements. An example of this is a company that helped start with Dr. Perkins called SoundID. In 2004, we created what would today be called a hearable, a cool-looking Bluetooth earpiece that had hearing aid technology hidden inside, created with the world-leading design firm IDEO. Its functionality was similar to many hearable products that exist today, but back then components were too expensive and the market wasn't ready for a direct-to-consumer product like that.
One challenge to collaborating with people in other fields is finding common areas of interest and having an open mind about relevance. Learning about something completely different in another field and seeing how it can apply to your area of work is difficult. Bud Tribble, Apple's VP of Software, once told me that when the iPhone launched, visually impaired advocacy groups lobbied against it because their constituency couldn't feel any keyboard and thought they were left out from making phone calls and sending text messages. Well, the iPhone ended up revolutionizing the visually impaired's ability to use a phone and its apps because of speech recognition and its ability to do things like read a website or read text messages. When I started working with a psychology professor at UC Berkeley to investigate the effect of hearing aid technology on cognition, many people told me that was nonsense. Accepting a new paradigm of thinking is hard. What gave us confidence that we were on the right track with our research was talking to dispensing audiologists saw for themselves the cognitive changes to their clients after being fit with hearing aids, an impact not predicted by the traditional frameworks of benefit at the time of audibility or speech reception.
Resound, Starkey, Earlens are the names of 3 manufacturers that you have worked with. When one thinks of manufacturers who are involved in research, one tends to think about work on product-specific hearing aids and algorithms, yet your research and collaborations appear to be much more general and basic in form.
I've always felt that new technology development goes hand-in-hand with new diagnostics and new outcome measures. What I mean by that is we often need to understand more about the client to understand who might benefit from a technology, how they will benefit, to what extent, and how to measure it. One example was researching the impact of hearing loss and hearing aid technology on spatial cues: while this was quite basic science, the results allowed us to understand what new technology might benefit spatial hearing. One has to take a holistic approach to developing new technology − you need a deep understanding of all aspects of the client to then determine what the needs are to be addressed.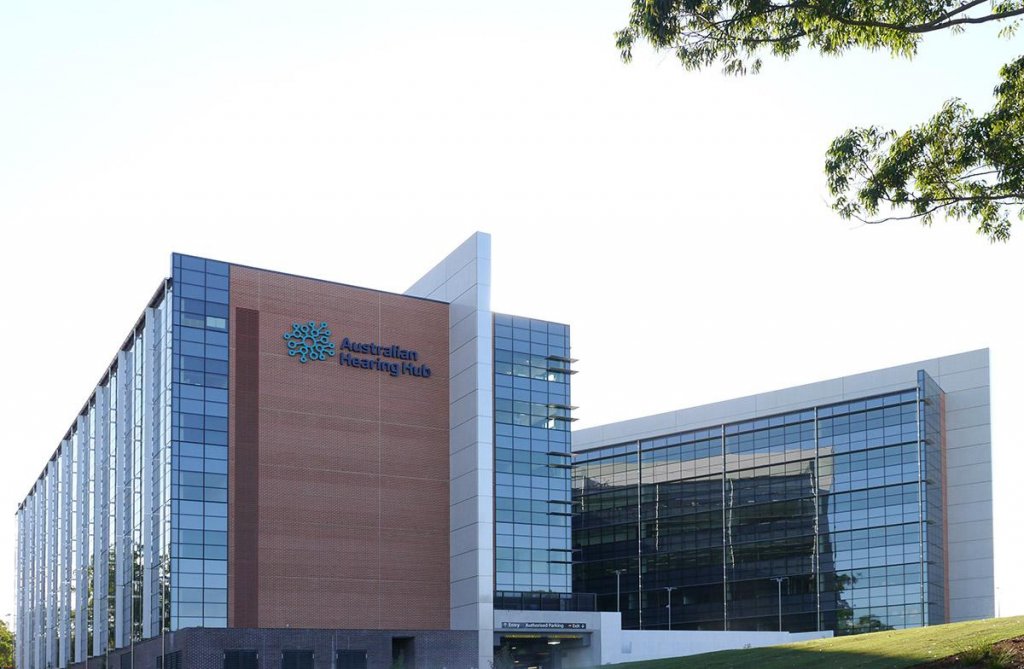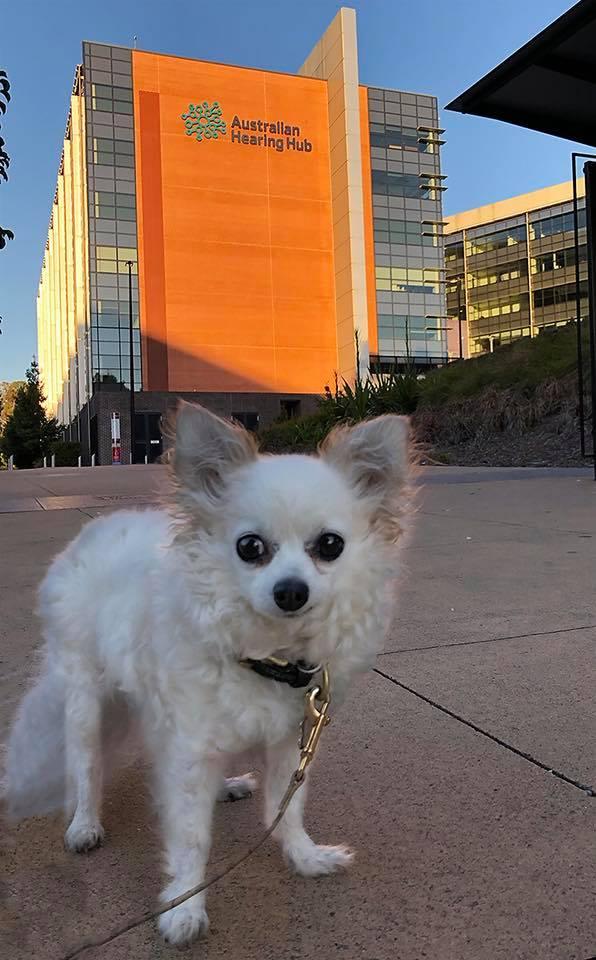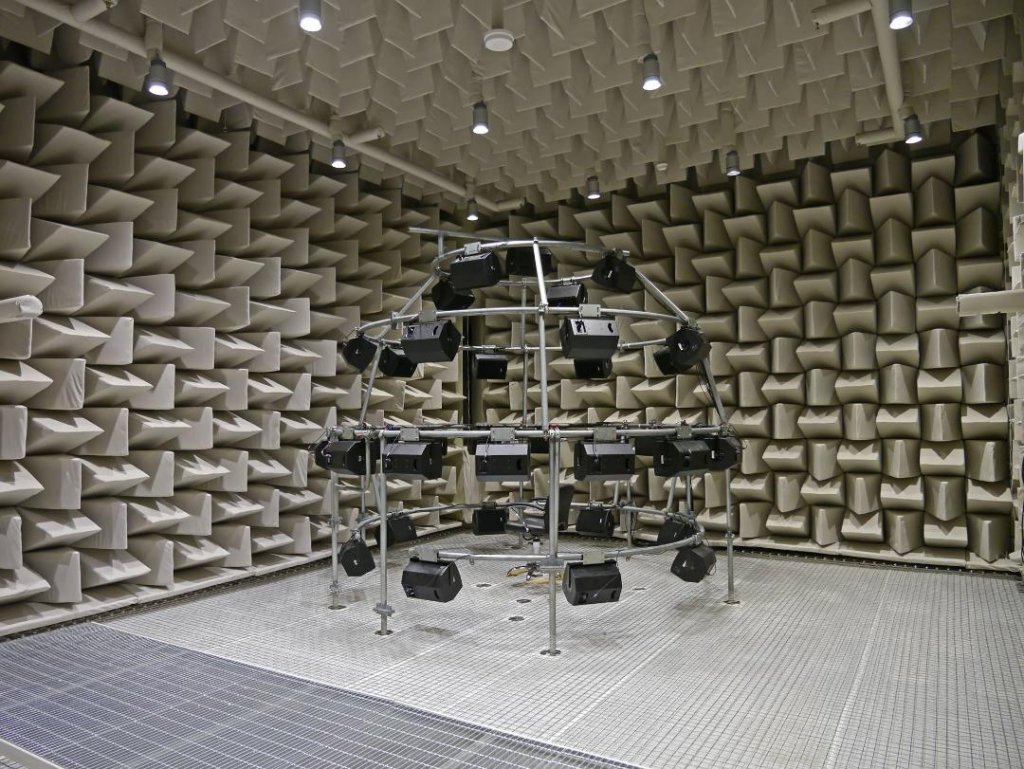 The National Acoustics Laboratory (NAL) in Australia is the perhaps your first position that is not related to a manufacturer − what will your responsibilities be? And is this something that you might enjoy?
Well, I hope that is something that I might enjoy or I made a big mistake! As the head of NAL, I'm helping to guide it to a new strategic direction. NAL consists of about 50 audiologists, engineers and scientists from many different disciplines, all eager to make a difference in the world of those with hearing loss. I'll be leveraging my experience to bring innovation principles that I've used in Silicon Valley to provide more of a focus on innovation. We are introducing design thinking and lean startup methodologies to our research, where we work very closely with patients, audiologists and companies to help determine the most critical areas of research for our focus. We will also be finding ways for NAL to participate in Australia's emerging startup community, developing technology and spinning it out for venture funding where it makes sense.
What do you feel will be the future of amplification for the hard of hearing given the advent of PSAPs and the recent American decision to allow over-the-counter hearing aids for those people with mild hearing losses?
Over-the-counter (OTC) hearing aids are not going to undermine either traditional hearing aids or audiologist dispensers. At the end of the day, hearing loss is a health issue and people whose loss is significant enough will want to see a healthcare professional. The market for OTC devices and where they may have a significant impact is the group of people who have mild-moderate losses who currently reject hearing aids. According to MarkeTrak 8, the majority of people in their 40s and 50s with significant loss do not have hearing aids – this is the market for an OTC device, which will be cheap, easy to access, and taken care of by themselves. OTC devices won't cannibalize the current market but add new consumers to hearing devices who are currently rejecting traditional hearing aids and the traditional distribution channel.
Are you ready to have Christmas in the middle of the summer?
I was back in Canada for Christmas to get my fill of snow, lights and Christmas trees – all necessary for enjoying "It's A Wonderful Life" while sitting by a glowing fireplace. I do have to say, however, that the thought of 35-degree C weather and swimming at the beach sounds like it could make a cracking Boxing Day, mate – as they say down here in Australia. ☺