Industry News
David Shipp's Retirement
By Maria Simone M.Sc and Kari Smilsky M.Cl.Sc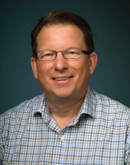 After 33 years of exemplary contributions to the field of audiology David Shipp is retiring from the Cochlear Implant Program at Sunnybrook Health Sciences Centre. He has left an indelible mark on all those who have had the opportunity to work with or collaborate with him. David was one of the first cochlear implant audiologists in Canada, starting when the technology was still in its infancy. His career has seen the evolution of cochlear implants from the early days with large body worn speech processors and multi-day assessments to small Bluetooth enabled ear level microprocessors and day surgery.
Born and raised in Texas, David is a graduate of the Audiology Program at the University of Texas at Austin. It was here where he met his future spouse, May Oye, who was completing her studies in Speech Language Pathology. David followed his heart and the allure of moving to a foreign land and he moved with May to her hometown of Winnipeg, Manitoba in 1981. While working as a diagnostic audiologist at St. Boniface Hospital in 1986, David was first introduced to cochlear implants when he was invited to a training program on the 3M House device-- a single channel cochlear implant which was new and cutting edge technology. In 1988, David found a job posting in the Globe and Mail newspaper for a clinical audiologist role that included assessment and management of a small number of cochlear implant recipients at Sunnybrook Health Sciences Centre in Toronto. Given his prior training with this innovative technology David was awarded the position, and together with his family he moved to Toronto in June 1988 where he began working at Canada's first cochlear implant program. He has remained as a pillar of the Sunnybrook Cochlear Implant Program until today.
Along with Dr. Julian Nedzelski, in the early 1990's David played a critical role in developing cochlear implant candidacy criteria, assessment and follow up protocols. They contributed their knowledge to a network of Canadian university hospitals who were starting programs of their own and participated in a federally funded consortium of eight research labs working to develop a Canadian-made cochlear implant system. During this time, provincial cochlear implant funding was minimal and a significant barrier to access. The Sunnybrook team initiated a committee with the other Ontario cochlear implant programs and rallied consumers to advocate for provincial funding. David led this committee in developing and authoring a funding proposal that was approved by the Ministry of Health in 1993. This was a milestone achievement in the history of cochlear implant audiology in Canada. David was appointed as the Provincial Cochlear Implant Program coordinator from 1993 to 2010. Though the political and social climate during the early 1990's showed resistance to cochlear implant technology, due to the significant advocacy efforts of David, Dr. Nedzelski, and current Provincial Cochlear Implant Program coordinator, Dr. Joseph Chen, funding for cochlear implants and other implantable hearing devices has continued to grow in Ontario and around the country. From his early days as the sole audiologist following four cochlear implant patients, David has helped grow the Sunnybrook Cochlear Implant Program to a team of seven audiologists and a communication disorders assistant. In total, the Sunnybrook program has assessed 5,287 candidates and implanted 2,239 individuals since its inception in 1984.
In continuing his efforts to develop the field of cochlear implant audiology, David founded the Ontario Implant Centres Group, which in 2006 became the Canadian Cochlear Implant Centres Group (CCICG). This working group has representation from clinical audiologists and surgeons from each of the adult and pediatric cochlear implant programs across the country as well as the industry stakeholders. The group has collaborated to develop standards in clinical care which are consistent among cochlear implant programs in Canada, including a consensus on bilateral cochlear implantation.
Over his career David has been actively involved in clinical research and teaching, making a significant contribution to the field of audiology and otology that will remain for years to come. He has co-authored approximately 60 publications on topics ranging from cochlear implant surgical techniques, candidacy criteria, and cochlear implant outcomes. He has also been involved in numerous podium and poster presentations at academic conferences around the world. David is an Assistant Professor in the University of Toronto Department of Otolaryngology and Head and Neck Surgery. During his career he has mentored and taught countless audiology students, medical residents, and ENT fellows.
While David's academic, clinical, and mentorship contributions will be sorely missed in our department his retirement will also leave a number of other voids. A master of the Texas barbeque and other culinary feats, our team will miss our annual smoked brisket feasts at David's home. David is a classical music aficionado and music collector and our department will seem quiet without the soft symphony that is always playing from his open office door. We will also miss his thoughtful movie reviews and recommendations on Monday mornings. David's well-earned retirement will see him spending more quality time with his four grandchildren and with May who retired as an SLP from the Durham District Schoolboard. Please join us in wishing David well in his retirement.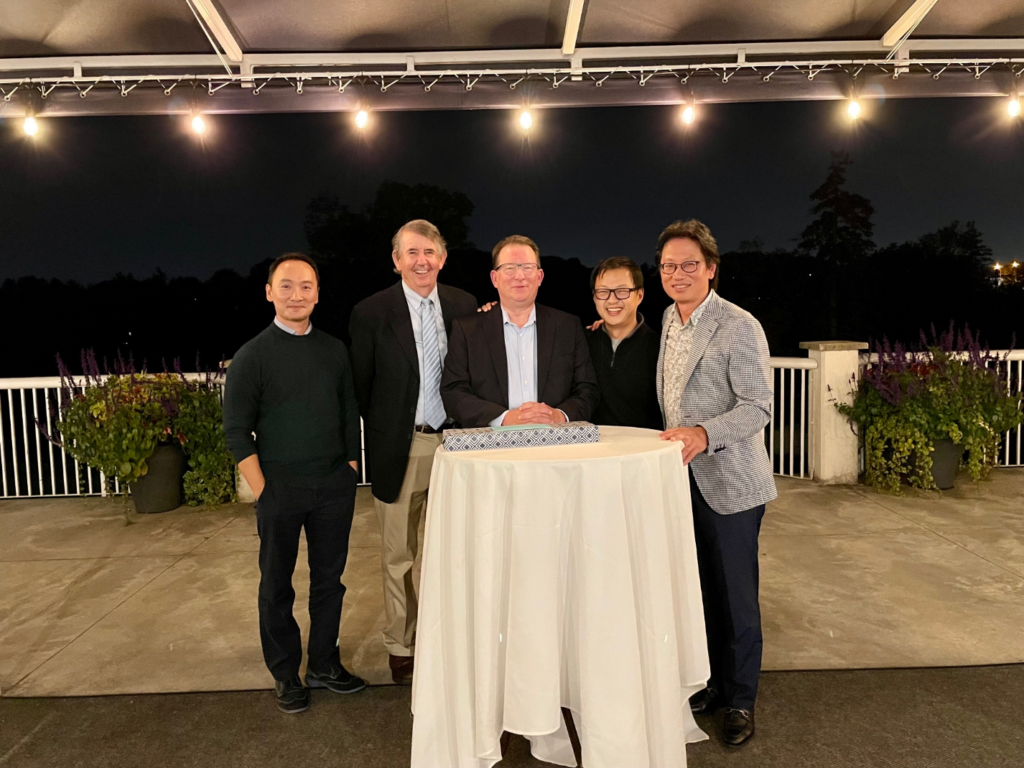 ---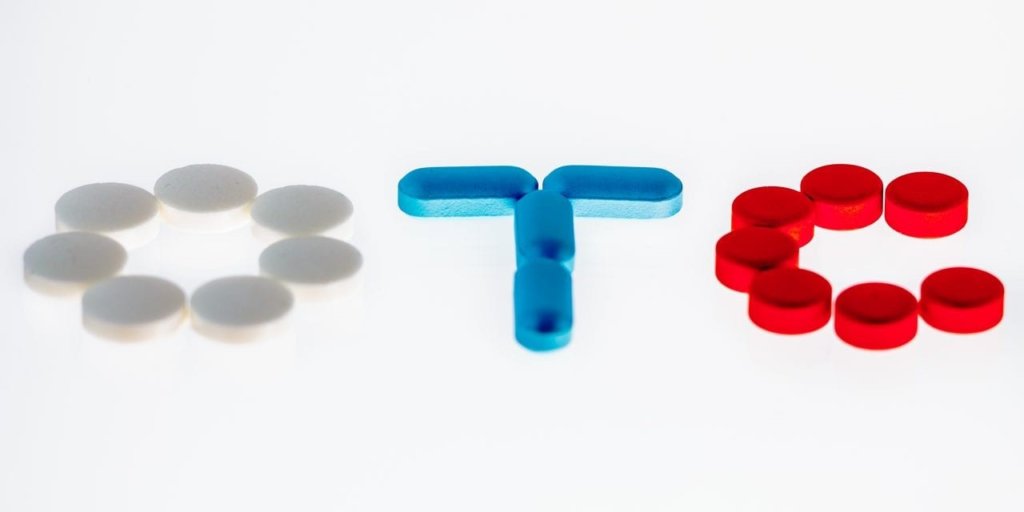 FDA Proposed Rules for OTC Hearing Aids Extend Beyond OTC
Oct 20, 2021 | Over the Counter, Regulation |
By Karl Strom, Editor
Today, the US Food and Drug Administration (FDA) published its proposed rules for a new category of over-the-counter (OTC) hearing aids in the Federal Register. Designed to make hearing aids more affordable and accessible for people with mild-to-moderate hearing loss, the new proposed regulations are more extensive than expected—essentially breaking hearing aids up into two categories for the purpose of labeling: "OTC hearing aids" and "prescription hearing aids" (professionally dispensed aids). The regulations are crafted to create a new OTC class of hearing aids that could be sold directly to consumers in stores or online without a medical exam or fitting by a hearing care professional (HCP). Mandated by the FDA Reauthorization Act of 2017 (FDARA), the FDA says it also wishes to increase competition in the market while ensuring the safety and effectiveness of both OTC and prescription hearing aids.
The 114-page rules document, "Medical Devices; Ear, Nose, and Throat Devices; Establishing Over-the-Counter Hearing Aids," covers most aspects related to OTC hearing aid manufacturing, electroacoustic requirements, packaging and labeling, returns, and conditions for sale. In an effort to promote more consistency in the regulations and enforcement of hearing aid manufacturing and distribution, the FDA is also proposing several important changes that would affect the industry and state-wide hearing aid dispensing. In fact, it appears that the FDA is proposing to remove professionally dispensed hearing aids from its restricted device category. It states:
This rulemaking also affects other existing regulations that apply to hearing aids. FDA has established device restrictions for hearing aids that include labeling requirements as well as conditions for sale. We are proposing to remove these device restrictions for hearing aids, and establish a new regulation for prescription hearing aid labeling. Further, FDA has by regulation granted or denied exemptions from Federal preemption for State requirements pertaining to hearing aids. The removal of the device restrictions on hearing aids, as well as certain provisions of FDARA, impact most of these previous exemption decisions, for example, by altering their scope. We are proposing to remove the regulations codifying these decisions and establish other regulations clarifying some of the effects of statutory preemption under FDARA.
In the document, FDA refers repeatedly to recommendations made by the President's Council of Advisors for Science and Technology (PCAST) and the Committee on Accessible and Affordable Hearing Health Care for Adults, a part of the National Academies of Sciences and Medicine (NASEM). However, at least when it comes to the extremely important issue of output levels which largely determines the hearing loss severity range treatable by OTC devices, the Agency sided with positions advocated by the Consumer Technology Association (CTA) instead of those promulgated by the OTC Hearing Aid Consensus Statement published by AAA, ADA, IHS, and ASHA (for a summary, see Oct 2018 Hearing Review, pgs 8-9) and endorsed by the Hearing Industries Association (HIA). With up to a 120 dB SPL output limit proposed for the new OTC devices, a closed-fit OTC hearing aid could creep into the severe hearing loss range.
Additionally, FDA refers to the new device category as "OTC hearing aids" whereas it had been recommended by the consensus statement they be called "self-fit over-the-counter hearing devices" so as not to cause any further confusion among consumers.
OTC hearing aid manufacturers would be given a pass by FDA when it comes to product returns if the new regulations go unchanged; however, state or local requirements for returns would continue to apply provided they don't conflict with the FDA's final rulemaking. Additionally, the manufacturer would need to describe their return policy (or lack thereof) on the product packaging.
For a good deal of the other issues—ranging from product labeling to electroacoustic specifications— the new rules for OTC hearing aids hew fairly close to the consensus statement positions advocated by the professional organizations. At several places within the rules, there is emphasis that OTC hearing aids are intended for use by adults ages 18 and older with mild-to-moderate losses.
Importantly, the OTC Hearing Aid regulations, in accordance with the FDARA of 2017, would preempt any state or local requirements specifically related to hearing products that "would restrict or interfere with commercial activity involving OTC hearing aids, including any state or local requirement for the supervision, prescription, or other order, involvement, or intervention of a licensed person for consumers to access OTC hearing aids," according to the document. In other words, non-professionals and professionals alike can dispense OTC hearing aid products; however, the regulations are not meant to interfere with or pre-empt state requirements regulating professional services of audiologists, hearing aid specialists, or speech pathologists.
Consolidating Hearing Device Categories
Over the years, FDA has created different regulations for the variety of hearing devices as technology and use-cases evolved. FDA would now like to re-align and categorize its hearing aid regulations by "sound-conduction mode." It proposes combining wireless and non-wireless ("legacy") hearing aids, as well as self-fit hearing aids (eg, Bose Self-fitting Hearing Aid), into an "air conduction hearing aid" class, including OTC hearing aids as a separate subset. It would also retain the separate classification regulation for bone-conduction devices. FDA says this realignment would not affect the device class or premarket notification exemption status (ie, 510k filing requirements) of any existing device. Additionally, for the sake of consistency, some special controls for wireless hearing aids would be removed and replaced by the proposed labeling requirements for both OTC and prescription hearing aids.
As shown above, FDA is calling for something of a "clean slate" when it comes to the agency's previous decisions about state and local exemptions on conditions for sale of hearing aids. Over the past four decades, FDA has granted or denied hundreds of state exemptions pertaining to hearing aids, with some exemptions pre-empting others in confusing ways. It is proposing removal of these decisions and establishment of other regulations, along with a more transparent system that would better clarify the rules in each state for all stakeholders. (This is perhaps one of the most complicated pieces of the regulatory puzzle, and will be addressed in later articles.)
A Deeper Dive into Some Specifics in the Proposed OTC Regulations
The above withstanding, here are some of the high-points of the newly proposed OTC regulations:
Loudness limits. Perhaps the most important debate topic for OTC hearing aids revolves around safe volume levels for consumers. In the FDARA of 2017, Congress mandated that the new OTC classification be for mild-to-moderate hearing losses, typically defined from 20-55 dBHL. The proposed rule might be seen as very liberal in its allowance of output, with a maximum OSPL90 of 120 dB SPL for an OTC hearing aid that implements input-controlled compression and a user-adjustable device volume control (VC), and a 115 dB SPL for those that do not. "This is because a user adjustable volume control allows the user to reduce the output below the maximum, in effect, further reducing the device's limit," states the agency. "Input-controlled compression is an automatic function that dynamically reduces the output of frequency ranges based on the input. Both of these design features thus reduce the likelihood that a user will experience high acoustic outputs, at the device's limit, at any given moment."
However, these proposed 115-120 dB SPL limits substantially exceed those recommended by the OTC Hearing Aid Consensus Statement, and could push a closed-fit OTC hearing aid into the severe hearing loss category. In the consensus paper, the four national hearing care organizations recommended OTC devices to be intended only for mild-to-moderate hearing losses of 26-55 dB HL with a 110 dB max output (26 dB max HFA-FOG), while offering input compression and volume controls. In the July 2020 edition of Hearing Review, three audiologists from the hearing industry published data that showed how, based on the audiograms of over 28,000 adults, commercially available hearing aids programmed according to parameters typical of people with mild-to-moderate hearing loss yield output and gain levels well within the consensus-recommended limits of 110 dB SPL output and 25 dB gain.
The agency is proposing not to restrict loudness levels for OTC hearing aids based on gain because it believes the proposed maximum output limit, along with the other requirements, provides "reasonable assurance of safety and effectiveness without limiting the device gain also." It points out that gain characteristics can depend on the implementation of the amplification circuit design (eg, linear vs WDRC), and wishes to allow for more technological innovations for the upcoming device class.
Electroacoustic requirements. The proposed regulations also include a subset of tests and specifications adopted from the ANSI/CTA-2051 voluntary standard for amplification devices. The FDA believes the following provide "reasonable assurance of safety and effectiveness, as well as set an objective baseline for device performance":
Distortion control limits;
Self-generated noise limits;
Latency limit;
Frequency response bandwidth, and
Frequency response smoothness limits.
As reported by Hearing Review, the inclusion of electroacoustic tests and performance standards for OTC hearing aid regulation were a hotly debated topic at the June 9, 2017 NASEM Dissemination Meeting. There was a wide range of opinions on what to include in the standards or even if a voluntary standard, as advocated by CTA at the earlier FTC Workshop, would better serve consumers.
Other OTC hearing aid design requirements. Other proposed design requirements to ensure proper physical fit and prevent user injury, include:
Maximum insertion depth;
Eartips made from atraumatic materials;
Proper physical fit, and
Tools, tests, or software allowing the lay user to control the device and customize it to the user's hearing needs.
Returns-for-credit and rebuilt/reused aids. Manufacturers of OTC hearing aids would not need to offer returns-for-credit, although state or local requirements for returns would continue to apply provided they do not conflict with the final rule based on this rulemaking. FDA is seeking comments on this issue.
Consistent with existing regulations, FDA proposes that any reused or rebuilt hearing aid contain labeling both on the packaging, as well as a tag on the hearing aid itself, disclosing that fact.
Outside package labeling. Outside the package, the FDA is proposing for OTC hearing aids:
A conspicuous warning that the device is not for users younger than 18 years old;
Symptoms of perceived mild-to-moderate hearing loss (with examples);
Considerations for seeking a consultation with a hearing healthcare professional, and
Red flag conditions.
Under the proposed regulations, the outside packaging would also need to include a web address and phone number to access the more detailed inside-the-package information (see below) via a digital or mailed printed copy. The labeling would not require cellphone compatibility or battery information. As mentioned above, the packaging needs to disclose its return policy and if the product was reused/rebuilt, consistent with existing rules.
With regard to the red flags, the FDA is recommending that the duration of red flag symptoms for OTC hearing aid users be lengthened from the last 3 months to 6 months in order to provide greater consumer safety.
Inside-package labeling. Inside the OTC hearing aid packaging, the manufacturer should include:
Warnings, cautions, and notes, including a conspicuous statement warning against the use of the OTC hearing aid in people younger than 18 years old, as well as a warning regarding "red flag" medical conditions to prompt consumers to consult with a licensed physician and a note about how to report adverse events to FDA;
Illustrations about the controls, user adjustments, and the battery compartment;
A description of any accessory that accompanies the OTC hearing aid;
Adequate directions for use of the product, including details for sizing and inserting the eartip as well as the tools, tests, or software that allow the user to control and customize the OTC hearing aid to the user's hearing needs (eg, to self-select, self-fit, and self-check the performance of the device);
Technical specifications to allow users, prospective users, and others to evaluate and compare the performance of OTC hearing aids;
Description of commonly occurring, avoidable events that could adversely affect or damage the OTC hearing aid;
Identification of known physiological side effects associated with using the OTC hearing aid that may warrant consultation with a physician, including but not limited to skin irritation and accelerated build-up of ear wax (cerumen accumulation);
Information on repair services; and
Information from clinical and non-clinical studies pertaining to the product.
The report says FDA is still considering inclusion of other information, including technical information similar to that required for all hearing aids which can be useful for HCPs in the selection and servicing of the devices. FDA intends to issue a separate comprehensive guidance document at a later date that discusses, in part, labeling information with the goals of increasing transparency and choice to consumers.
Labeling on the OTC hearing aid. As proposed in the rules, each OTC hearing aid would have its serial number printed directly on the device and include battery orientation symbols, if applicable. It also needs to have a tag physically attached to the device stating it has been reused/rebuilt if that is the case (in addition to the outside packaging).
Quality system controls and good manufacturing practices. This is also an area that the agency is soliciting more information about.
Proposed Changes for Professionally Fit Hearing Aids
As noted above, the FDA is also proposing the repeal and changes to certain conditions for sale of hearing aids as "restricted devices" prescribed by HCPs. Another important change is eliminating the requirement of a medical evaluation prior to obtaining professionally dispensed (or what the FDA is calling "prescription") hearing aids, broadly referred to in our field as the "medical waiver". Essentially, the requirement of a medical waiver is now up to state/local and professional licensing boards. While the FDA had announced in December 2016 that it would no longer enforce the medical waiver requirement, this would more firmly codify its position, placing it more in line with the proposed OTC regulations.
Likewise, to more closely match safety measures with the new OTC regulations, the proposed rules would require professionally dispensed hearing aid labeling to include warnings about underlying pathological conditions, use in people younger than 18 without a medical evaluation, and potential injury from high outputs. The proposed regulations also call for the disclosure by manufacturers of certain technical specifications (re: ANSI/ASAS3.22-2014) necessary for the appropriate selection and fitting of the device by the professional.
Timeline to the Finalized Rules
A 90-day comment period will be in effect, and this is typically followed by a 180-day period during which FDA reviews comments received, makes changes to its proposed rules, writes a preamble, and obtains the necessary sign-offs. Once finalized, the rule would be effective 60 days after publication in the Federal Register. That means, barring an accelerated timeline, it will be at least another 11 months before the final rules go into effect, pushing OTC into about September 2022.
You can submit comments electronically at the FDA electronic filing system at https://www.regulations.gov. There are also ways to submit the comments with confidential information, and these are detailed in the proposed rules document.
FROM: FDA Proposed Rules for OTC Hearing Aids Extend Beyond OTC - The Hearing Review – a MEDQOR brand. Reprinted with permission.
Karl Strom is editor of The Hearing Review and has been reporting on hearing healthcare issues for over 25 years.
---
President's Award Winner 2021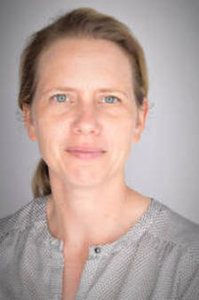 Given in recognition of outstanding contribution to the development of the Academy (nominated by the President of the Academy, with the unanimous consent of the Board of Directors).
Janine Verge, AuD - Reg, Aud (C), Doctor of Audiology
Hearing and Speech Nova Scotia
Over-the-Counter Hearing Aid Interest
Project Group
Canadian Infant Hearing Task Force
Past President Committee
Conference Speaker Selection Committee
Janine Verge has worked as an Audiologist at the Nova Scotia Hearing and Speech Centres for the past 17 years. She obtained her BSc (Psychology) at Mount Saint Vincent University, her MSc (Audiology) from Dalhousie University, and her AuD from AT Still University. Janine won the 2009 NSHSC Advocacy Award and the 2013 NSHSC Dr. N. Barrie Coward Continuing Educational Award. She served as president of the Speech and Hearing Association of Nova Scotia from 2010-2013. Janine is an adjunct professor at Dalhousie University, teaching in the area of vestibular testing and management. She co-created the CAA National Vestibular Special Interest Group and is co-editor of "Striking the Right Balance," an on-going feature column in the on-line publication "Canadian Audiologist." Janine is also co-founder and committee member of the Dalhousie Hearing Aid Assistance Program. Janine is particularly interested in all things vestibular, fall prevention, and mental health advocacy.
---
For Immediate Release
October, 2021
Wavefront Centre for Communication Accessibility Appoints Hugh McCormack as Director, Clinical Operations & Social Enterprise
Vancouver - Wavefront Centre for Communication Accessibility is pleased to announce that Hugh McCormack, RAUD has been appointed to the position of Director, Clinical Operations & Social Enterprise, and will be joining the senior leadership team at Wavefront Centre and overseeing the portfolios of our Hearing Clinics, Communication Devices and Solutions and business development. Hugh begins in this role on October 25, 2021.
"We're very fortunate to bring Hugh onboard the senior leadership team at Wavefront Centre, Hugh comes from a diverse background and will bring unique insights to our various social enterprises as we advance our organization growth and position as the premier social enterprise at the forefront of breaking down barriers in communication accessibility," said Christopher Sutton, Chief Executive Officer, Wavefront Centre. "Our mission is to serve Deaf, DeafBlind, and Hard of Hearing individuals, their families and the community by delivering innovative programs, products and solutions to achieve full communication accessibility."
Hugh joins Wavefront Centre at a unique opportune as Wavefront Centre has gone through a major transformation and period of growth.
Wavefront Centre embraces and values a diverse and inclusive work environment. Our staff come from a variety of different backgrounds, experiences and cultures. We have staff that are celebrating their 29th year with us, while some have just cleared the 6-month mark. The average employed years at Wavefront Centre is 15 years.
Established in 1956 and trusted for over 64 years, Wavefront Centre for Communication Accessibility is a BC based, charitable not-for-profit organization operating as a social enterprise. Wavefront Centre delivers innovative services in Audiology and Communication Devices, Counselling, Seniors Outreach, and Accessible Communication Services that assist people who are Deaf, Deafblind and Hard of Hearing achieve full communication accessibility.
More About Hugh
Hugh McCormack, RAUD obtained his master's degree in Audiology from Queen Margaret University, Edinburgh, and his bachelor's degree in Media Technology from the University of Limerick. Hugh also holds a Certificate in Business Studies from Cork Institute of Technology. Upon completion of his MSc, Hugh worked as a Clinical Audiologist with the NHS in Edinburgh before joining the Auditory Implant Centre in Belfast where he specialized in cochlear implants and bone conduction devices. In 2018, Hugh moved to Vancouver and joined Cochlear Canada as the Clinical Territory Manager for Western Canada. In this role Hugh provided training and support to Audiologists and Surgeons as well as developed and implemented sales plans and strategies for the territory. Hugh was born in Ireland and has worked in Audiology in the UK, USA, and Canada.
Quick Facts:
Wavefront Centre has 3 Metro Vancouver locations: Vancouver – Mount Pleasant, Vancouver – Fairview, and Port Coquitlam.
Wavefront Centre's service include: Audiology, Accessible Communication Services, Communication Devices, Employment Counselling, Seniors Outreach and Clinical Research.
Approximately 157,000 people reported being Deaf or Hard of Hearing in BC.
Media Contact:
Janee Yang
Communications Assistant, Wavefront Centre for Communication Accessibility
janee.yang@wavefrontcentre.ca
604-736-7391 ext 412
---
In Memoriam Mary Smirle
We are very sorry to share the sad news of the passing of Mary Smirle, Managing Director of the Hearing Foundation of Canada. Mary was a passionate advocate for hearing health and hearing research. She served the Hearing Foundation as Manager of Education and Government Relations beginning in 2015, after a year of volunteer work for the organization. In this role, she managed the national Sound Sense program, which promoted healthy hearing in schools, and played a critical role in fundraising, government relations, communications, and engagement with researchers. In 2018, she took on the role of Managing Director, leading the activities of the Hearing Foundation as they engaged with other organizations as part of the Hearing Health Alliance. Mary's enthusiasm, dedication, kindness and fantastic sense of humour will be sorely missed.
---
NIHB - Good News!
Non Insured Health Benefits Program Rate Increase for Cochlear Implant Rechargeable Batteries
Great news for members who work with implantable devices as NIHB recently updated reimbursement rates for rechargeable batteries! As of May 5, 2021, unit pricing for rechargeable batteries has been revised for all implant manufacturers, with no prior approval needed. This change reflects improved reimbursement rates on these costly items - a benefit to members and implant recipients alike!
You can find more information on this topic from the NIHB newsletter.
---
Ida launches new Learning Hall course on Child-Centered Care
Ida has just launched a new online course entitled Child-Centered Care. Led by Kris English, Professor Emeritus in Audiology at the University of Akron, the course gives hearing care professionals the knowledge they need to provide truly child-centered hearing care. The course is available free of charge in the Ida Learning Hall and is accredited by organizations around the world, including the American Academy of Audiology, the American Speech-Language-Hearing Association, Audiology Australia, and the Canadian Academy of Audiology.

For further details, download the press release here. Also, look out for Ida posts on social media this week and help share the good news!
---
Blogs
Aided Performance vs. Patient Satisfaction: An Important Distinction
CAA Members read the new blog by Justyn Pisa, AuD, Coordinator ,Surgical Hearing Implant Program
Health Sciences Centre, Winnipeg, Department of Otolaryngology, University of Manitoba, Director CAA Board
Aided Performance vs. Patient Satisfaction: An Important Distinction
Coordinating a surgical hearing implant program can be challenging at times as you are often in the middle of several different disciplines involved in the care of a single patient. Whether they are primary care physicians, implant audiologists, auditory-verbal therapists or neurotologists, the expectations for – and interpretation of – a patient's success with cochlear implants (CI) varies widely across professions.

CAA Members Read More (must login)
---
Pediatric Audiology Community of Practice Networks
Dave Gordey, PhD and Sheila Moodie, PhD
Using the key concepts of a community of practice, many have been inspired to create pediatric audiology professional groups. One example is the Network of Pediatric Audiologists of Canada. This community of practice has actively engaged with research partners to develop, disseminate and actively move a pediatric audiological outcomes measure guideline into practice [1]. More recently they collaborated on the development of a calibrated computer-assisted version of the Ling 6 test [2]. A more recent community of practice network is the Knowledge and Implementation in Pediatric Audiology (KIPA) group. Created in 2010, KIPA is an organization that was inspired by the idea that a group of clinical, research and industry audiologists could create a collaborative community network that would work to understand the challenges facing pediatric audiologists. Members of the KIPA group represent a diverse set of experiences and interests in pediatric audiology. By connecting with pediatric hearing care professionals across North America, we have been able to identify important topics relevant to their delivery of hearing services for children.
---
MEDIA RELEASE
[26 October 2021]
New App From National Acoustic Laboratories Improves Communication at Hearing Health Clinics
Download the app from the Apple App Store here.
Mask wearing and physical distancing in a COVID-19 world can make communication challenging, particularly for people with hearing loss who have difficulty understanding speech.
The National Acoustic Laboratories (NAL) has tackled this problem by developing the NALscribe iPad app that clinics can use to make communication easier for people struggling to hear. The app has been made free for hearing healthcare clinics around the world to download and use.
The NALscribe app created by NAL, the research division of Hearing Australia, quickly and continuously transcribes speech into large, easy-to-read text on an iPad screen in real time. It was developed through NAL's design thinking process, with both clinic and patient needs explored and the technology tested in functioning hearing healthcare clinics.
Dr Brent Edwards, Director of NAL, says the NALscribe app follows NAL's earlier innovative solutions that help hearing aid users better understand the speech of people wearing masks.
"NAL has a history of producing practical solutions that can be used by clinicians and people with hearing loss.
"Our research over the past two years has identified the unique problems facing people with hearing loss during the pandemic, and our innovation program continues to develop solutions to solve those problems.
"Our latest innovation, the NALscribe app, is designed to help improve communication for people with hearing loss, particularly when there are additional barriers such as when masks are worn. It's free and available worldwide so that people across the globe who are living with hearing loss can benefit from this solution," adds Dr Edwards.
The app has been trialled in hearing clinics across Australia, at service counters and during appointments, and the feedback from clients has been positive.
Hearing Australia client, Michelle Farina, aged 59 years, used the app at her recent appointment and says she was excited to see this technology offered in the clinic and found it valuable for confirming the information communicated by the clinical staff.
"I found the live captioning on the tablet very beneficial, any words I missed hearing were captured on the tablet.
"This would also be useful during appointments where a professional person is unable to remove their mask (due to COVID-19) to enable a person with hearing disability to lip read. I went to hospital recently and the medical staff were not able to remove their masks and live captioning on a tablet was not available. As a result, they had to painstakingly write down all the questions they needed to ask me.
"It's a very useful tool in breaking through communication barriers for people with hearing disability," says Michelle.
While the app is designed for and was tested in hearing care clinics, it may prove to be a useful communication tool in other businesses that service a significant number of people with hearing loss, such as in medical centres and aged care facilities.
Hearing Australia Audiologist, Emma Church, has used the app with multiple clients and says it has made conversations during appointments much easier for clients, particularly those who are not yet wearing hearing aids.
"The NALscribe app has been beneficial for a lot of our clients, especially those with profound hearing loss. Masks make conversations even more challenging, but with the use of the app, we've been able to break down the communication barrier whilst still being safe.
"Through the app, they found reassurance by being able to confirm what they think they heard, and it eliminated any miscommunication. The captioning improved the flow of conversations and, as a result, the overall appointment experience was better for clients.
"For those who may not speak English as their first language, the app has been useful in helping them to better understand what we're asking them," says Emma.
Features of the new NALscribe app include:
An inclusive design that supports customisable settings such as the text size, screen clearing privacy options and dark/light appearance
11 language options
offline speech recognition mode for increased data privacy and can be used anywhere
adherence to accessibility guidelines to improve usability for the elderly and people with disabilities
transcriptions can be saved, edited and easily shared via other platforms
translation of captions (*iOS 15 required)
The NALscribe app is available and free to download now via the App Store.
For further information please email enquiries@nal.gov.au