Blast From the Past: Earl Harford and the Independent Audiologist
From the 1993 Carhart Lecture of the American Auditory Society.
Used with permission Audiology Practice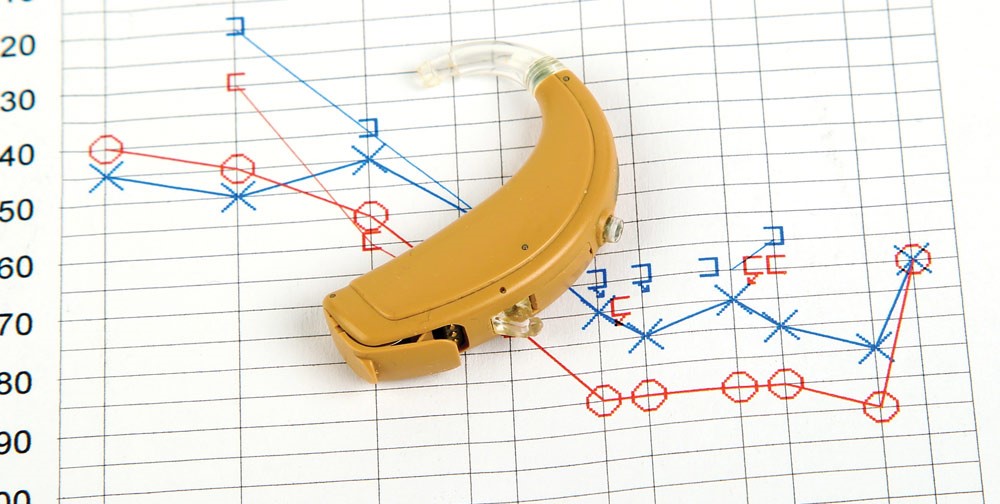 Foreword & Introduction: Barry A. Freeman, Ph.D.
Foreword
It is with great pleasure that I have the opportunity to write this introduction to the seminal presentation and call to action by audiologists written and presented by Earl Harford, Ph.D. I first met Dr. Harford in 1976 when he was Chair of Communication Sciences at Vanderbilt University and I was applying for a position on the faculty. After accepting the position, I had the opportunity to work closely with Earl on various research and clinical projects. I have maintained a friendship and professional relationship with him throughout our careers and into his "supposed" retirement. I say "supposed" because Earl remains active today teaching classes on hearing loss in his retirement community in Tuscon and continues to serve as a member of the Board for the Starkey Hearing Foundation.

Dr. Harford is well known for his academic career which began at McGill University. He then spent seventeen years at Northwestern University where he taught, mentored, and published with Drs. Carhart, Jerger, Bill Rintelmann, Fred Bess, Joe Barry, Richard Wilson and many other historical and current scientists and leaders in the profession. He was the first to publish on CROS amplification and has been referred to as the "father of real-ear measurements." His contributions to clinical research are well known and are a foundation for many current clinical activities.

After a decade in private practice, Dr. Harford sold his practice and was asked to join Starkey Labs, Inc. He remained at Starkey for almost a decade where his contributions included working on microphone technology for in situ measurements of the ear. This, in turn, led to the commercial development and adoption of real ear measurements in clinical practice. Perhaps, though, his greatest contribution at Starkey was the development of the Student Internship Program. Earl and Jim Curran developed a program for master's students in audiology to come to Starkey for six weeks where they would participate and learn about product development, research, production and all aspects of the manufacturing and distribution process. More than 150 audiologists went through this program and many of our current leaders in the profession were mentored by Earl in this program. It also shaped Earl's recognition that existing audiology education was not adequately preparing students to enter the profession with the knowledge and skills necessary for independent clinical practice. As an advocate for Audiology, Dr. Harford delivered the Carhart Lecture at the combined meeting of the American Auditory Society and the American Academy of Audiology in 1993. It was there that he provided a rationale for an independent profession including the foundation for changing the existing model of master's level education and become a doctoral profession, thereby creating an autonomous profession.
Introduction
The 1930s were a defining decade for the world with rise of fascism, the great depression, and culminating in World War II. The 1960s were similarly a defining decade in the United States, marked by assassinations, war, the rise of feminism, and a musical and sexual revolution. The 1990s became the decade for Audiology with recognition and accomplishments that set a stage to assure the continued existence and relevance of our profession.

In his 1993 Carhart Memorial Lecture at the cooperative meetings of the American Auditory Society and American Academy of Audiology, Dr. Earl Harford described the Profession of Audiology as "a living organism with an ongoing history which is constantly changing. It grows, new people come into it, others leave, and it reaches new stages of development." He outlined five decades of progress for the profession beginning in 1945 where audiology was conceived in the armed forces through to the 5th decade, "Our Quest for Independence", beginning in the late 1980s. As Harford stated, "now, we are in need of our autonomy. Another gauntlet is lying at our feet. This one is for our professional independence and it is time to take it up."

At the time of this lecture, the first Doctor of Audiology program had just been approved at the Baylor College of Medicine and Dr. Harford hoped that this would lead to "a large viable independent private practice component" for our future graduates. In an initial effort to monitor differences between Au.D. and Master's students, Doyle and Freeman (2002) surveyed students enrolled in the initial seven Doctor of Audiology (Au.D.) programs and compared them to master's students attending universities ranked in the top ten of the U.S. News and World Report rankings. They found sixty-one percent (61%) of the Au.D. students intended to enter private independent practice after graduation as compared to 21% of students graduating with a master's degree. This was an optimistic early view of the role doctoral education would take in transforming the audiology profession as anticipated by Dr. Harford. This study was repeated by Steiger and Bennett (2010), following the completion of the transition of audiology to doctoral-entry. Unfortunately, they found the trend was reversed as many of the more traditional master's programs transitioned to the doctoral degree. Today, only 24% of Au.D. students plan to enter private practice. This is consistent with AAA membership data where an estimated 25% or less of audiologists are in their own independent practices, a percentage that has not changed in several decades.

Unfortunately, this was not trend anticipated by Dr. Harford who felt that future audiologists would enter private practice with a "desire to experience professional and financial independence and to have a direct effect on improving the quality of life of the hearing impaired." He understood that a "large viable independent private practice component [for the profession of Audiology]…was mandatory in order to gain and maintain autonomy and equality in the healthcare system." Saccone and Steiger (2012) questioned why audiologists select a career path and if satisfaction with this path might contribute to the high attrition rates out of the profession reported by Windmill and Freeman (2013). They evaluated the professional satisfaction of audiologists and found, "AuD audiologists who were owners of private practices reported significantly higher satisfaction than AuD audiologists who were working as employees" in other audiology practice environments. In addition, the AAA 2011 Compensation and Benefits survey found that audiologists in private practice on average earned double the annual salary and benefits of audiologists working in other employment environments. They observed that "despite higher satisfaction ratings for AuD practice owners, this employment setting has not appreciably increased its share of employment settings over the past 15 years." So, while Dr. Harford expressed his hope that more audiologists would enter independent practice in the "Fifth Decade", these numbers are lagging despite the highest satisfaction and compensation of independent practice owners.

Simultaneous with the Harford's Fifth Decade's Quest for Independence, the Boards of AAA and ADA worked cooperatively to develop a long term strategic plan with the ultimate goal of achieving Limited Licensed Practitioner (LLP) status in the healthcare system. In 1993, only seven professions had achieved this status and, by studying their strategies to achieve this status, plans were set in place to implement similar strategies for audiology.

All LLPs had a single unified degree designator for their profession and their legal right to practice was defined by state licensure. At the time of Dr. Harford's lecture in 1993, there were more than 25 different degrees awarded to graduates of audiology academic programs and a minority of audiologists had a state license. Thus, the ground work was laid to replace the various master's degree programs with the Doctor of Audiology degree and to have this degree recognized in new and amended state license laws as the required entry to practice audiology. Today, the Au.D. is the recognized single professional degree required to enter the profession and every state has licensure for audiologists. In fact, in 2004, the U.S Department of Education recognized the Doctor of Audiology degree as a First Professional Degree, which prepares graduates with the requisite clinical and practical skills necessary to practice and be licensed in a profession. The DOE required the ASHA Council on Academic Accreditation to separate professional certification from the accreditation of audiology academic programs. Today, certification must be a voluntary choice rather than a requirement for clinical practice or academic graduation.

In 1993, the U.S. Department of Labor (DOL) did not have a Standard Occupational Code for Audiology. We were defined as an occupation of Speech and Hearing and were described as primarily working in the public schools or employees in various healthcare environments. By 1999, the Academy successfully petitioned the US DOL to create an Occupational Code for Audiology. Since that time, the Department of Labor Statistics has been collecting data on the profession and has concluded that Audiology is among the leading healthcare professions and Forbes magazine lists the "Offices of Audiologists" to be #15 of the 20 Most Profitable Small Businesses in America.

Audiologists, in 1993, had virtually no recognition in the healthcare system as independent providers. By 1997, the memberships of AAA and ADA worked cooperatively to successfully have audiologists added to the Federal Employee Health Benefits Program as limited licensed providers of hearing and balance services. This model was then adopted by most other private third party insurance programs in the U.S.

Dr. Harford identified the "The Coming of Age" decade following the founding of the Academy of Dispensing Audiologists (ADA) in 1977. As he noted, "this event sent out a clear signal that audiologists were going to dispense hearing aids" and in 1978, following a landmark ruling by the U.S. Supreme Court, the "canon of ethics that had the effect of limited competition among its members was illegal" (U.S. v. National Society of Professional Engineers, 1978). This ruling, coupled with a class action suit being served ASHA by an audiologist from Pennsylvania, led to a change in the ASHA Code of Ethics permitting audiologists to "engage in the retail sale of hearing aids." Within a year, a trade journal survey revealed more than 900 audiologists were involved in the direct dispensing and sale of hearing aids…and, as they say, the rest is history!

However, our history was just beginning to be written when Dr. Harford gave the Carhart Memorial Lecture in 1993. While there still remains a "Quest for Independence" there also have been professional and technological advancements beyond any of the expectations of those who sat in the audience that day listening to Dr. Harford. In 2012, Dr. Harford received the Honors of the American Academy of Audiology for his extensive contributions to the profession. Unfortunately, he was unable to accept the award in person, but, through one of the wonders of technology that were not dreamed of in 1993, he recorded a YouTube video of his acceptance speech which can be viewed at: https://www.youtube.com/watch?v=oP7GvyoFQ5g. While he reminisced about his first textbook, Hearing and Deafness by Silverman and Davis, which cost him $6.00 in 1950, he also talked about the future of the profession including the role of assistants and the need for the profession to respond to the anticipated increase in demand for audiologic services for many future decades.

It is with great pleasure that we re-publish the Carhart Memorial Lecture by Dr. Earl Harford. While providing an historical perspective of the development of the profession by one of its founders, it also can provide guidance as we develop our plans for the future. We certainly can learn from history but Dr. Harford would be among the first to caution us that we should not give history veto powers over our future. We hope you enjoy reading this lecture as much as many of your "audiologic elders" enjoyed hearing it, being motivated by it, and acting on it, in 1993 and since that time.
---
References
Doyle, L. & Freeman, B. (2002). Professionalism and the audiology student: Characteristics of master's versus doctoral degree students. Journal of the American Academy of Audiology 13: 121-131.

Saccone, P. and Steiger, J. Audiologists' professional satisfaction. American Journal of Audiology • Vol. 21 • 140–148 • December 2012.

American Academy of Audiology 2011 Compensation and Benefits Report (January 2012)

Windmill, I.M. and Freeman, B.A., Demand for audiology Services: 30-year projections and impact on academic programs. J. American Academy of Audiology Vol. 24, 5: 2013.
---
1993 Carhart Memorial Lecture: Impact of the Hearing Aid on the Evolution of Audiology
Author: Earl Harford, Ph.D.

A lecture series for the American Auditory Society. Presented in cooperation with the American Academy of Audiology at their Fifth Annual Convention, Phoenix, AZ, April 15, 1993.

It is very difficult for me to find the words that fully express the feelings I had when I received the call from Deborah Hayes of the American Auditory Society. So, I will simply say I am truly humbled by the honor of being selected by my peers and colleagues to present the 1993 Carhart Memorial Lecture. It means a great deal to me for several reasons.

As the first American audiologist to give this lecture since Marion Downs was chosen in 1980, I feel I have been given a very special opportunity, and responsibility, to share with you my perspective of over 40 years in this field. Therefore, instead of selecting one of my favorite research or clinical topics, I have decided to talk with you about our community-the community of audiology.

Each of us has our own individual biography, yet we share stages of development that are common to everyone. A profession, such as audiology, can also be viewed as a living organism with an ongoing history which is constantly changing; it grows, new people come into it, others leave, and it reaches new stages of development.

Each such profession will manifest its own individual form out of the aims, abilities and will for the people who are the basis of that community. Also, just as with individuals, there are features that are common to all developing groups. These must be recognized and actively worked with for the group to function harmoniously and successfully.

My intention today is to provide a biographical sketch of audiology in terms of its relationship with the hearing aid; that is, the role of the hearing aid in our development up to the present time, its influence on our current issues and its significance to our future growth and development. A better understanding of our past will offer insights to help us more creatively manage the issues of today and courageously face the challenges of tomorrow.

Throughout the history of audiology, hearing aid dispensing notwithstanding, the careers of a great many audiologists have been and are intertwined with the hearing aid. In addition to volumes of publications in one form or another on the subject of amplification for the hearing impaired, audiologists have conducted countless seminars, conferences and other gatherings to study and evaluate the hearing aid and its application.

Tens of thousands of research hours have been spent by audiologists and millions of dollars in research and training monies have flowed into audiology coffers in hopes of finding better ways to design, test, prescribe and fit hearing instruments. Countless classroom hours have been devoted to teaching and studying hearing aids. These activities continue, and continue they should.

Out of audiology came the concept for a structured approach to the selection of wearable amplification for the hearing impaired. Out of audiology has come nearly 50 years of research of tests and techniques for prescribing and verifying hearing aid performance and for predicting communicative efficiency under various listening conditions while wearing hearing instruments. It is important to continue this research when considering the cochlea represents the second most complex organ in the human body. To develop and apply an effective, tiny artificial replacement for a deficit in this structure is not a simple task.

In spite of all this attention to personal amplification, audiologists have had a schizophrenic relationship with the hearing aid. That is, for the first 30 years of our profession, audiologists claimed to be authorities on the subject of hearing aids, but at the same time, they did not allow themselves to be held accountable to their patients for their decisions and recommendations regarding amplification. I would like to take a few minutes to trace with you some of our history with hearing aids as it pertains to dispensing.
First Decade: Our Birth and Infancy
I have outlined the impact of the hearing aid on the evolution of audiology by five decades, beginning with the period from 1945 to 1955. I call this first decade "Our Birth and Infancy." As we all know, audiology was conceived in the armed forces rehabilitation programs during World War II. Following a three or four year gestation period, it was born in a few universities in the form of courses. Events and decisions during this crucial first decade set the course for audiology to the present day. Our founding fathers knew they had to gain acceptance and respect for audiology from their peers in the traditional academic community. It was not a routine and simple matter to get an audiology curriculum approved by the faculty of any graduate school. Terms like "substantive material" and "academic rigor" were important buzz words when submitting new course proposals. It was risky enough to suggest that students be given academic credit for learning a skill, such as testing hearing. But, for a faculty to propose to teach and award a classic academic degree to fit and sell hearing aids would surely result in the denial of any such curriculum proposal. In fact, it was considered unethical for audiologists to sell hearing aids.

It is very important for all of us to realize that out of those early struggles in academia came the practice of camouflaging the primary purpose of audiology. We were conceived, during World War II, as a service-oriented profession. But to gain acceptance and comfort in academia, our forefathers were forced to change our identity to a research-oriented academic discipline.

Ph.D. and master's degrees were awarded students with the intent of developing a cadre of teacher/investigators and researchers, whose primary mission was to teach and study hearing and its disorders, to develop new audiology degree programs, and to develop, but not necessarily provide, new methodologies for evaluating and rehabilitating the hearing impaired. Preparation for clinical service was of secondary importance. Even the presence of university hearing clinics was justified in order to collect research data. In fact, audiology services were free of charge in some of these clinics.

It was safe, expedient and seemingly logical to expand already established programs in speech correction (as it was called then), voice, and speech science to incude subjects germane to hearing and its disorders. At that time, it would have been a monumental task to establish an independent Department of Audiology in any university. So, our forefathers decided to move in with their relatives, the speech correctionists. Not only did we move in at the universities, but also into their professional society, then called The American Speech Correction Association. Leaders of the Association promised that the name would be changed to include "hearing," and that audiologists would be allowed the freedom to determine their own future.1

There were 200 people registered at the first ASHA convention I attended in 1950 at the Desler-Wallach Hotel in Columbus, Ohio. The total membership of ASHA at that time was about 1,600, but only a handful of these had a primary interest in audiology. It was here that I first met Raymond Carhart. Little did I realize that over the next 25 years he would become my teacher, mentor, faculty colleague and my friend.

Indeed, our numbers were small, and those who spoke l0udest and were most convincing, had a profound influence on the course charted for our new profession.

Even though our founding fathers recognized that evaluation and treatment were the two basic components of our new discipline, they focused on the former. Overlooked during this time was the fact that in the beginning, audiology was intimately involved in the selection and fitting of hearing instruments. The greater portion of audiological practice in the military centers involved the evaluation and performance of various hearing aids on hearing impaired servicemen and women. The notion of audiological diagnosis was a relatively minor feature during that time.

But, by the early 1950s, this small corps of audiology pioneers began a serious love affair with the audiometer and any electronic instrumentation that provided a better means for the rigorous measurement and quantification of normal and impaired hearing. The emphasis in audiology turned with a vengeance to preoccupation with switches, dials, VU meters, flashing lights and push-buttons, as our pioneers attempted to erect the scientific foundation of the audiology edifice.

Audiologists did hearing aid evaluations, but they were not held accountable for the hearing aids they recommended. This responsibility was shifted to the hearing aid dealer. Instead, audiologists were expected to teach lipreading and provide auditory training, the implication being that these two factors were more important in the overall aural rehabilitative process than the hearing aid.
Second Decade: The Great Audiologic "Know-It-All" Era
The Second Decade in the Evolution of Audiology, from 1955-1965, I refer to as our adolescent phase or "The Great Audiologic Know-It-All Era." Through the latter part of the 1950s, the number of audiologists grew steadily. By 1960, there were 225 certified audiologists in the US.2 ASHA moved its headquarters from Wayne State University to private offices in Washington, DC, and hired its first full-time Executive Director, Kenneth O. Johnson, an audiologist from the San Francisco VA, who would come to have extraordinary power and infuence on the direction of audiology for the next 19 years.

Exotic special auditory tests, designed to identify site of lesion in the auditory pathway, were gaining attention in the medical community—and the more tests the better. It seemed like at times we had need for a "Test of the Month" club. White lab coats and calls on the hospital paging system were obvious symbols of our importance.

Without question, audiologists had become the undisputed hearing test experts of the world. From our point of view, the tuning fork was destined to become a museum piece.

Furthermore, it was a common assumption in the audiology community that we knew more about hearing aids than any salespeople. We had a graduate degree to prove it. We were even beginning to use the word "prescribe," rather than "recommend," when advising a patient which make and model of hearing aid to purchase from a dealer. We also fought for exclusive ownership of the word "audiologist." We felt our formal education, specific to audiology, qualified us, and only us, to be called audiologists.

Finally, near the end of our second decade in 1964, The Society of Hearing Aid Audiologists changed their name to National Hearing Aid Society, but they continued to award a certificate that read "Certified Hearing Aid Audiologist."

Audiologists were irritated by hearing aid dealers trying to move in on their turf by advertising hearing tests. We considered the dealer as being woefully uneducated and underprepared for the task of hearing evaluation.

Hearing aid dealers in turn were upset that audiologists were trying to control their role in the hearing care system. They resented audiologists dictating to them, mostly from under the protective umbrella of non-profit institutions, which specific hearing aids should be fitted. They felt that audiologists had no practical fitting experience and little knowledge of the outcomes of their recommendations. It turned out that the hearing aid dealers' main line of defense of their turf was through state licensure. The first dealer licensure bill was passed in Oregon in April 1959.3 State by state, over the next ten or twelve years, they lobbied for licensure laws giving them the right to sell and fit hearing aids.

Likewise, many audiologists wanted licensure to protect our identity in the hearing health care system. We were beginning to be legislated and regulated out of the system. But while our bridges to the future were burning, ASHA was vigorously opposing state licensure of all its members. Calls for help to Washington from audiologists fell on deaf ears. So, while the dealers were getting themselves legalized to sell hearing aids, ASHA was quashing our chance to attain professional independence and recognition in the health care system. It wasn't until 1970 that Florida passed the first licensure bill for audiologists.4 Audiology still has not attained licensure in every state today, and the laws we do have tend to be weak and restrictive. In fact, in some states, in order to practice and dispense, audiologists must have two licenses, one for audiology and the other as a hearing aid dealer.
Third Decade: The Great Audiologic Revolution
The Third Decade (1965-1975) I call "The Great Audiologic Revolution." During this period of "latent adolescence," a form of frustrated rebellion surfaced, about the same time that turbulent student unrest exploded on the campuses across the country. It was in this atmosphere that a small number of audiologists expressed their concerns and opposition to the ASHA prohibition on dispensing hearing aids.

It was in 1965 that a historic conference was held at the Knickerbocker Hotel in Chicago. The theme of this meeting was "Hearing Aid Evaluation Procedures." It was held under the auspices of ASHA. There were less than 100 attendees, all audiologists. it took two years before the proceedings of that conference were published in ASHA REPORTS NO.2. One of the working Panels (VI) at that conference proposed that audiologists should dispense hearing aids in order to improve quality of care to the hearing impaired. I recall this occasion so well because it was the first time I ever talked openly with colleagues about my feelings to dispense hearing aids. Throughout most of the Report was an expression of frustration and dissatisfaction with the inefficiency and fragmentation of services inherent in the traditional hearing health care system. Our concern focused on the hearing impaired patient whom we recognized was often a victim of the tripartite system that we created; that is, the MD diagnosed, we tested and selected the hearing aid, and the dealer fit and sold it. The patient often got caught somewhere in the middle when there were problems following the fitting.

Epitomizing a sign of the times, a disclaimer followed Panel VI's recommendations, saying, dispensing was the opinion of the 10 members of this Panel and not the conference as a whole nor that of ASHA.5 This disclaimer had the effect of questioning the credibility for the need to dispense hearing aids and reinforced opposition to dispensing. Needless to say, this was a discouraging blow, especially to those of us on Panel VI. We knew we were also speaking for many other audiologists present at that conference.

By 1967, our ranks had swelled to 700. The total ASHA membership was 12,000.6 Even though we were small in number, we still had a strong voice within the system. But, the audiologic establishment was saying that they opposed hearing aid dispensing so as to protect us from a conflict of interest.

At the 1971 annual convention, the ASHA Legislative Council was presented a position paper and resolution, labeled Resolution 13.7 This watered-down Resolution had its origin at the Chicago conference, six years earlier. If adopted, audiologists would be allowed to sell hearing aids in ASHA approved clinics, but strictly at cost, with fees charged for services only. The Council approved in principle the recomendations subject to future review. The Council wanted guidelines that would show how hearing aids could be sold at no profit and how this would be monitored by ASHA. Their great concern, they said, was the protection of our professional objectivity.

A year later, a complicated and unrealistic set of guidelines were distributed to the entire membership for review. By unbundling, complicated record keeping, and annual reporting, these guidelines showed how hearing aids could be sold at no profit. Instead of acceptance, they caused general confusion and anger and simply prolonged the restriction against the dispensing of hearing aids.

By the 1973 ASHA convention in Detroit, the call for dispensing by the rank and file of audiologists was an undercurrent running strongly throughout the meeting. Pressure to change the Code of Ethics was evident, but permission to engage in the sale of hearing aids was not granted.

By this time, some audiologists were rebelling and actually selling hearing aids, for which they were swiftly stripped of their credentials and kicked out of the old homestead to fend for themselves.
Fourth Decade: The Coming of Age
The Fourth Decade (1975-1985) I call, "The Coming of Age." In 1977, the Academy of Dispensing Audiologists (ADA) was founded. This event sent out a clear signal that audiologists were going to dispense hearing aids in spite of ASHA. (I should mention here that a decade later, the ADA would play another key role in our evolution by taking the lead in promoting the need for a professional doctorate.)

But back to our 4th Decade. Suddenly, in April 1978, an unexpected announcement came out of Washington, DC, that was to have a profound effect on the practice of audiology. The US Supreme Court ruled that a professional society's canon of ethics, that had the effect of limiting competition among its members, was illegal (US v. National Society of Professional Engineers, 1978).

About the same time a class action suit was being served ASHA by an audiologist from Pennsylvania. ASHA consulted the US Attorney's office in Washington and was advised that they were vulnerable and probably in violation of the law by prohibiting the free enterprise of its membership.

Just two months later, in June, 1978, the ASHA Executive Board recommended a change in the Association's Code of Ethics that would permit audiologists to engage in the retail sale of hearing aids.8

Hence, we were embarking on a new era. Audiologists across the country were beginning to experience the gratification of professional self-esteem and financial independence. For many, it was like a rebirth—a new beginning.

By 1979, a trade journal survey showed there were about 900 audiologists involved in the direct dispensing of hearing aids.9 Some got help in actually fitting hearing aids from hearing aid manufacturers. Others had spent time as a student or staff in a VA or military clinic, but most had to learn on-the-job, by trial and error. It took courage to venture into solo private practice because of the lack of appropriate training and the fear of the unknown. But many of our colleagues did because of their desire to experience professional and financial independence and to have a direct effect on improving the quality of life of the hearing impaired.
Fifth Decade: Quest for Independence
This current or Fifth Decade (1985-Present) I refer to as "Our Quest for Independence."

By June 1985 nearly 2,400 audiologists were dispensing hearing aids and by the end of the eighties the number had more than doubled to nearly 5,000, or half of all hearing aid dispensers in the US.10 In 1992, over 65% of the more than 1.6 million hearing aids were dispensed in the US by audiologists.11 Audiologists are definitely impacting the hearing aid delivery system in this country. Without question, today hearing aid dispensing is an integral part of audiologic practice. Even though this has finally happened does not mean that our problems with the hearing aid issue have been overcome. On the contrary, the shadows of our past attitudes about hearing aids still hang over some of our colleagues, especially, but not limited to, those in universities, diagnostically-oriented medical settings, and with our relatives in speech and language pathology.
What is Our Current Phase of Development?
How did we get to where we are now? As a community, we had to go through the various phases of growth. We had to go through our infancy and find some semblance of identity. We had to go through our adolescence. We even rebelled.

Raymond Carhart challenged us to do just that before his untimely death nearly 10 years ago; we picked up the gauntlet that had been lying at our feet for years.12 We came of age. We became accountable in our relationship with hearing aids. We faced and dealt with the stigma of selling hearing aids in spite of the forces of ASHA and some of our immediate family members. Some of us struck out on our own and proved we could be self-supporting, independent health care providers.

Now, we are in need of our autonomy. Another gauntlet is lying at our feet. This one is for our professional independence and it is time to take it up.

Fifteen years ago, we nearly lost our profession becuase it was insidiously drifting into a state of passive dependency.

Had we not started dispensing hearing aids, I fear that today audiology would be almost totally dependent upon the medical profession and comprised largely of audiometric technicians. Now, we have a second chance. The challenges and opportunities provided by dispensing have pumped new life into our once-foundering profession. The profile of audiology has changed noticeably during this decade. Students are selecting audiology a priori as a career without first having to become disenchanted with speech pathology. They are beginning to see that audiology has the potential to offer them a rewarding career as independent private practitioners.

Now we have our own ship—the USS TRIPLE A. Audiologists are at the helm, not speech-language pathologists or physicians. But, the winds continue to blow from quarters that could push us off course. we must not allow that to happen.
What Current Issues Dictate the Future of Audiology and are These Issues Related to the Hearing Aid?
We certainly must realize by now that the hearing aid holds the key to our future financial security and independence, hence our professional autonomy. As Robert Turner so clearly pointed out in one of his American Journal of Audiology13 editorials last year, without the hearing aid, we have virtually no chance of gaining our independence in the health care community. We will certainly never gain it solely as the experts in the assessment of the auditory system and the measurement of hearing because that role is ultimately controlled by the medical profession and they won't let it go.

There are two critical interrelated issues facing audiology today. Both issues involve our relationship with the hearing aid.

First, we certainly must realize that audiologists of today and in the future must have a greater scope and depth of knowledge, training, and skills in hearing aid technology and application.

We are on the cusp of a technological explosion in the micro-electroacoustic technology. We are about to enter an era of highly flexible, superior hearing aids, as well as very sophisticated instrumentation for the selection and verification of amplification. These new developments will have a profound impact on all aspects of amplification for the hearing impaired. For the future of our profession, it is essential that audiologists be in the forefront in the development and application of these advancements.

An enriched and expanded curricula and practical training in all areas of audiology should culminate in the awarding of a professional doctorate which should serve as the entry level degree for the practice of audiology.

A survey sponsored by ASHA in 1991 found that 76% of the audiologists across the country want universities to begin offering the Au.D.14 Another survey conducted the same year by ADA showed 94% of the audiologists favoring the Au.D. with 72% reporting that it should serve as the entry-level degree to the profession.15

When studying this issue, we may be well advised to use the field of optometry as a model. There are 15 schools graduating 1,100 Doctors of Optometry annually in the US. At the same time, there are 118 universities graduating a little less than 700 audiologists with master's degrees and about 30 Ph.D.s annually.16, 17

Based on these figures, it seems that audiology could be well along with a professional doctorate with just a dozen productive Au.D. programs. It was exciting to learn that on February 1st of this year, Baylor College of Medicine approved that inauguration of the first Au.D. program in the US.18 I expect others will soon follow the example set by Dr. Jerger and his associates.

Secondly, we must have a large viable independent private practice component. This is mandatory in order to gain and maintain autonomy and equality in the health care system.

Regardless of what we would like to think, audiology does not enjoy professional independence. We will not have that status until we are in complete control of our destiny; not until only audiologists set the standards for our training and credentialing; not until independent audiology practitioners qualify for third party payment for all their services without the endorsement of an MD; not until the wishes and desires of the majority of audiologists decide acceptable standards of professional conduct; and, finally, not until it becomes typical for graduates of audiology programs to enter their own private practice rather than to be employed by otolaryngologists or institutions.

As long as we are a "kept profession," we will never enjoy true professional independence. Our professional autonomy is directly dependent upon our financial independence. The key to financial independence is a viable private practice structure. A secure private practice involves the hearing aid as its centerpiece. If these issues of the professional doctorate and a viable private practice are so obvious, then why are we having such a problem convincing those who are trying to control audiology's fate that this is reality?

I propose that opposition to our current issues has its origin in the history of our relationship with the hearing aid.

Some of our present day attitudes, beliefs, our biases and prejudices, have been handed down from generation to generation. We're still dealing with some of these mentalities, just as it is in most families.

After all, as audiologists, we're all one family; some immediate, some distant, but we all have the same ancestors. That includes our cousins, the speech pathologists. Remember, we were "taken in" as it were by our speech correction aunts and uncles, in the 1940s. They are part of the family and they are still trying to tell us what we can do. We find it necessary to return to the old homestead (ASHA) for permission to do things, even though we have been paying the mortgage on our own place (AAA) for the past five years. Unfortunately, some of our brothers and sisters still live in the old house and continue to echo the biases of yesteryear.

I was taught, and for awhile anyway, I taught, even if only by innuendo, that audiologists should not sell hearing aids, because doing so would compromise our professional objectivity.

This doctrine was instilled in us by our ancestors, our teachers, pedagogues, and colleagues, and handed down from generation to generation. What was so different about us that we would be dishonest if we profited from our prescriptions? Physicians and surgeons, dentists, optometrists, veterinarians, and other professionals could do it without any stigma attached. Then, where did this notion originate? Did only dishonest people migrate to audiology? Why did we choose a profession with so much guilt and fear associated with a service that seemed to be needed by so may people? The answer to this question, I believe, can be found in history.

The stigma of hearing loss has been carried over from century to century, dating back as far as recorded history. For centuries, the deaf were isolated from society, classified as dumb, cursed by the Lord, were thought of as fools, mentally inferior, and considered socially inadequate. Even though important progress was made in education of the deaf during the 19th century, the stigma of hearing loss persisted into the 20th century. People did not understand hearing loss. It was considered a sign of inferiority, aging, weakness, and it was usually incurable.

Consequently, when the wearable hearing aid became a reality in the early 1930s, salespeople met an exceedingly resistant market. Problems in marketing hearing aids were very much the same in 1940 as they are now, but more widespread. To use a hearing aid was to symbolize a socially unacceptable handicap. Compounding this biased market were crude, cumbersome, unreliable amplifiers that failed to help a large number of people who tried them, particularly those with sensorineural hearing loss.

In spite of these tremendous obstacles, there were 43 hearing aid companies registerd in the US by the early 1940s.19 At the end of that decade, there were nearly 4,000 hearing aid salespeople trying to penetrate this new, highly resistant market.20 Government controls on hearing aid manufacturing, standards and measurements, and sales tactics were nearly non-existent. Misleading ads were common. Deceptive sales tactics were used, unrealistic claims, door-to-door sales, fly-by-night operations, and even outright fraudulent activities epitomized the typical hearing aid sales force. Manufacturers were often directly involved in these tactics because most sales operations were franchised or exclusives.

At times, there was even a circus atmosphere created to sell hearing aids. For example, in 1949, an Akron, Ohio dealer threw four hearing aids out of an airplane while flying over the local arport. Upon landing his craft, he showed they still worked to prove their durability.

This was the suspicious atmosphere surrounding the hearing aid when audiology was in the birthing process. Our forefathers reasoned that they could protect the image of audiology by segregating themselves from the sale of hearing aids, thus the unsavory reputation of the hearing aid industry. In retrospect this was probably logical reasoning for the times. The young discipline of audiology would have had great difficulty gaining any semblance of academic identity if it were tarnished with the public's perception of the hearing aid dealer of the 1940s. But, by setting up a separate camp called audiology, the hearing aid dealer was excluded. Audiologists showed little effort to understand the problems faced by dealers to make a living.

Although we held seminars to teach hearing aid dealers about the hearing mechanism, the hearing process, hearing loss and hearing aids, no effort was made to encourage them to earn a degree in audiology. In those early days, even the children of some hearing aid dealers were actively discouraged from entering university audiology programs. All hearing aid dealers were barred from ASHA, even those who held a legitimate academic or professional degree from other disciplines. Audiologists failed to appreciate the efforts of many hearing aid dealers to sensitize the community at large to seek help through amplification. Audiologists did not realize that many hearing aid dealers were themselves driven by a genuine desire to serve and improve the quality of life of the hearing impaired. Instead, hearing aid dealers were manipulated and patronized by audiologists. This only created animosity and much trouble in future years.

In retrospect, this behavior on our part was a manifestation of our own struggling and troubled growth process. Our early vision for audiology did not include the sale of hearing aids. Our forefathers assumed we had plenty to do in research, testing, and teaching lipreading and auditory training.

Even though this seemed to be reasonable at the time, there still had to be some dignified, convincing reason to put forth for the ban on audiologists selling hearing aids. It would not do to say that audiologists should not associate with that crowd on the other side of the tracks because they were not as well educated as us or because they took advantage of the handicapped.

So, the real reason for the prohibition on dispensing during the first 30+ years of audiology was camouflaged by the dogma of PROTECTING OUR PROFESSIONAL OBJECTIVITY.

This sounded so righteous and pure that it became a sacred tenet.

In fact, I suspect some of us never fully understood, or perhaps wanted to understand, the real reason we stayed at arm's length from the hearing aid. It was something we never discussed openly and honestly. This "family secret" phenomenon is not uncommon in many families. Skeletons are often left in closets.

Thus, out of this early period in the evolution of audiology came two sacred tenets:
Audiologists do not sell hearing aids in order to retain their professional objectivity. TRANSLATED: Audiologists do not sell hearing aids if they want to stay honest.
Audiologists who sell hearing aids are dishonest. TRANSLATED: Audiologists who sell hearing aids are dishonest.
Fifteen years of audiologic dispensing have passed without tarnishing the reputation of our profession; one would think these old assumptions could finally be put to rest. Not true. There are still those in our midst who view this aspect of our profession with trepidation and suspicion. You say, you're not prejudiced—you are open minded and an independent thinker. That may be true, but I say there are bigots in the audiology family because one cannot help but believe that even the most naive members of our community know the key to our independence is the hearing aid. By developing a high level of competency for remedial care with amplification, audiology could become the profession of choice in the minds of the public, the government, and third party payers.

Then, why are there still those who seemingly underestimate and denigrate the importance of our role in this vital aspect of hearing health care? Why are there so many university audiology degree programs that have failed to expand and enrich their curricula to provide their students with the knowledge and skills commensurate with modern hearing aid techology adn current methods and techniques for dispensing? Why is there reticence for some universities to encourage collaborative research projects with hearing aid manufacturers, and for some faculty members to continue to teach their students to hold the hearing aid industry at a distance?

I believe the real reason boils down to one word: FEAR.

The fear of change, the fear of losing control, the fear of losing financial security, the fear of relinquishing prestigious academic status, the fear of disturbing a comfortable life style and the misplaced fear of having reputations tarnished by collaborating with those in the hearing aid industry.

I propose that attitudes passed down from generation to generation about hearing aids play a significant role in this FEAR complex syndrome. For at least 30 years our profession remained at "arm's length" with hearing aids and manufacturers out of the fear of becoming dishonest or appearing to be so. It is understandable that there are some in academia who fear losing academic prestige if they focus more on hearing aids and offer a professional degree. It is no secret that throughout our history, academicians have controlled ASHA, and through it, the course of audiology, and they still do.

This all becomes clearer when one considers the role of research in the university setting. Research dollars drive universities to an extent hardly appreciated by the casual observer. In major universities, fully one fourth to one third of their income is dependent one way or another on dollars obtained to support research activities. Without these monies, tuition would have to be so substantially increased that many students would not be able to afford enrollment, faculty members would have to be let go, and programs would have to be severely downsized. If research grants disappeared, the universities in this country would face a calamity of massive proportions.

Hence, the absolute and vital need is to foster and support the research environment, to do research, to talk and analyze research, to publish research, to encourage the best students to consider a research career (Ph.D.), and to measure a faculty member's productivity and chances for advancement on the basis of funding obtained for research. As long as audiology training remains in the graduate school, the research imperative will understandably be served first, with professional and clinical preparation reduced to a secondary priority.

I'm not saying these things to be critical. It is simply reality and it has a bearing on the issues we face today.

It should be apparent why the audiologic establishment, through ASHA, has fought so hard against the Au.D.; this professional degree cannot be awarded within the graduate school. The Au.D. does not have as its primary purpose the fostering of research activities. In fact, its implementation is thought to have the potential to markedly reduce research funding. In short, the introduction of the professional degree program is viewed by the academic establishment as striking at the very heart of the research imperative.

This is a fear, but it may not be valid. One need only look at medical schools to realize that research funds can be attracted to professional programs. Even so, all of us in the audiology community need to recognize that those whose opinions on our present issues are driven by fear have reason to be afraid. This is a time of major change in our community and we must understand there are those who fear their lives will be adversely affected by these changes. One would hope that this very important, small number of our colleagues will find the strength to rise above their fears and work in harmony with the majority in our community to effect needed change for the sake of our profession as a whole. We are all part of the audiology community and we all need to help and support one another through this period of change.
What Needs to Be Done Towards Gaining Our Independence?
Equal professional status in the health care community must be earned. It is not achieved by default of simply filling a void where there is a need for services. It is earned by up-to-date training and credentialing and then by demonstrating competency in our specialty.

To accomplish this formidable mission, we know what we must do and we must push on to accomplish it:
Universities should recognize that they have a responsibility to offer curricula and training that honestly encompasses current state-of-the-art technology and clinical application. Students have a right to expect an education and training that prepares them to do what a university claims they are trained to do. To this end, faculty should be composed of audiologists who truly understand the complexities and realities of hearing aid dispensing and the private practice environment. Students and faculty, including senior faculty, and not just clinic supervisors, should work together as a team in direct patient care, jsut as it is in other health professions. Stated differently, those who supervise in the clinic should teach in the classroom and vice versa.

Institutions should be encouraged and supported in every way possible to establish Au.D. programs. The importance of the professional doctorate cannot be overstated. More universities need to join Baylor in the months ahead. A model program needs to become a benchmark for other Au.D. programs. The time has come to stop offering credentials to practice independently with only 1 1/2-2 years of preparation. This is not fair to students, to audiology and above all, it is not fair to the hearing impaired, whom we serve.

Audiologists contemplating or currently dispensing hearing aids need to have available to them practical, technical updating opportunities. They need more than what is being offered today. This might be accomplished, in part, by university extension courses, correspondence courses, manufacturer courses, and private venture courses.

Simply attending research oriented hearing aid seminars does not necessarily provide the information necessary to keep pace with current hearing aid technology, skills and application. We need more workshops, and the like, that emphasize applied research and innovations in day-to-day clinical activities.

Mutual growth and accomplishment can be gained through a closer interaction between audiologists and hearing aid manufacturers. Like so many other professions, this relationship or partnership should start at the university level by exchanging industry's talented personnel with faculty and students in the form of seminars, symposia, sabbaticals, visiting instructorships, internships, collaborative research projects and the like.
Most manufacturers and most audiologists have a fundamental common goal; to improve the technology and quality of BOTH product and services. To deny that this is true is to echo the counter-productive audiologic mentality of the 1950s and 60s.

Please think of the significance of the following question: Where would audiology be today without the hearing aid? Rest assured, the manufacturers and dealers would be alive and well without audiology. Let's not fool ourselves into thinking otherwise. Audiology should not be just the consumer of technology provided by the industry. Audiology should be working in harmony with manufacturers in developing better technology and products.

In closing, I would like to leave you with these thoughts. The hallmark of a healthy, viable community is one that knows, understands, accepts and benefits from its heritage. Blaming, guilt, anger and conflict have no place in a mature, productive community. There were good reasons at times for the decisions of our forefathers. But that does not justify the perpetuation of the consequences for those decisions if they are no longer in the best interest of the hearing impaired. This is the time for each of use to examine our relationship to audiology. Each of us needs to determine why we came into this community.

Whatever the motivations, it is time for each of us to determine if the opinions we hold and the decisions we are making on our current issues rise from our own personal agendas and how we will personally benefit from our decisions; or if we are most concerned abut how our decisions and actions will effect the profession of audiology; or if they are based on what we honestly believe is in the best interest of the hearing impaired population.

I have complete confidence that the vast majority of us will recognize where our priorities belong, accomplish our current objectives and get on with the opportunities that lie before us.

To be able, at any moment, to sacrifice what we are, in order to be what we could become, is a quality of genuine maturity. From my perspective, our profession is now trying to become what it was conceived to be, nearly 50 years ago.
---
References
Doerfler, L: Remembering how it all began. Audiology CO-OP Newsletter 3:3,1991.
Skafte, M.D.: Fifty years of hearing health care. Hear Instrum 41 :9, Part 2, 57, 1990.
Skafte, M.D.: Fifty years of hearing health care. Hear lnstrum 41:9, Part 2, 53, 1990.
Skafte, M.D.: Fifty years of hearing health care. Hear lnstrum 41:9, Part 2, 73, 1990.
Johnson, K.O. (cd): Proceedings of a conference on hearing aid evaluation procedures. ASHA Report #2, 65, 1967.
Skafte, M.D.: Fifty years of hearing health care. Hear lnstrum 41:9, Part 2, 57, 1990.
Skafte, M.D.: Fifty years of hearing health care. Hear lnstrum 41:9, Part 2, 80, 1990.
Skafte, M.D.: Fifty years of hearing health care. Hear lnstrum 41:9, Part 2, 69, 1990.
Skafte, M.D.: Fifty years of hearing health care. Hear lnstrum 41:9, Part 2, 69, 1990.
Skafte, M.D.: Fifty years of hearing health care. Hear lnstrum 41:9, Part 2, 96, 1990.
Kirkwood, D. H.: 1992 U.S. hearing aid sales. Hear Journ 45:12, 7-15,1992.
Carhart, R.: Introduction to Amplification for the hearing impaired. [Pollack, M.C. (ed)] Grune & Stratton, Inc., Orlando, xxxviii,1988.
Turner, R.: Editorial, Am J Aud 1:2,1992.
Frederick/Schneiders, Inc.: Survey of audiologists prepared for ASLHA. 6, October, 1991.
Caccavo, M.: A needs assessment study for the doctor of audiology (Au.D.). ADA Feedback, 3:11-12, 1992.
Goldstein, D.P.: Au.D. degree in doctoral level Audiology: demographic and statistical considerations. Aud Today 2:14-16, 1990.
Goldstein, D.P.: Personal communication, Purdue Univ, 1993.
Anon. Journal Entries: Baylor approves first Au.D. program, Hear Journ 46:7,1993.
Skafte, M.D.: Fifty years of hearing health care. Hear lnstrum 41:9, Part 2, 10, 1990.
Skafte, M.D.: Fifty years of hearing health care. Hear lnstrum 41:9, Part 2, 25, 1990.