Industry News
FDA Issues Final OTC Hearing Aid Rule and PSAP Guidance
August 16, 2022
WASHINGTON, D.C. — Today, the U.S. Food and Drug Administration issued a final rule to improve access to hearing aids which may in turn lower costs for millions of Americans. This action establishes a new category of over-the-counter (OTC) hearing aids, enabling consumers with perceived mild to moderate hearing impairment to purchase hearing aids directly from stores or online retailers without the need for a medical exam, prescription or a fitting adjustment by an audiologist.
According to the announcement by the FDA, "the rule is expected to lower the cost of hearings aids, furthering the Biden-Harris Administration's goal of expanding access to high-quality health care and lowering health care costs for the American public." It is designed to assure the safety and effectiveness of OTC hearing aids, while fostering innovation and competition in the hearing aid technology marketplace.
Long Awaited OTC Announcement Finally Arrives
Today's action follows President Biden's Executive Order on Promoting Competition in the American Economy, which called for the FDA to take steps to allow hearing aids to be sold over the counter and set a swift 120-day deadline for action, which the FDA met. In 2017, Congress passed bipartisan legislation requiring the FDA to create a category of OTC hearing aids, but it was not fully implemented until now.
Consumers could see OTC hearing aids available in traditional retail and drug stores as soon as mid-October when the rule takes effect.
"Reducing health care costs in America has been a priority of mine since Day One and this rule is expected to help us achieve quality, affordable health care access for millions of Americans in need. Today's action by the FDA represents a significant milestone in making hearing aids more cost-effective and accessible."
–Health and Human Services Secretary, Xavier Becerra
Close to 30 million adults in the U.S. could benefit from hearing aid use. Individuals with permanent hearing impairment can use hearing aids to help make speech and sounds louder, improving the ability to communicate effectively with others. Many hearing aids can be expensive. The final rule "aims to stimulate competition and facilitate the sale of safe and effective OTC hearing aids in traditional retail stores or online nationwide, providing consumers with perceived mild to moderate hearing loss with improved access to devices that meet their needs and are less expensive than current options."
"Hearing loss is a critical public health issue that affects the ability of millions of Americans to effectively communicate in their daily social interactions," said FDA Commissioner Robert M. Califf, M.D. "Establishing this new regulatory category will allow people with perceived mild to moderate hearing loss to have convenient access to an array of safe, effective and affordable hearing aids from their neighborhood store or online."
New Hearing Aid Category
The OTC category established in this final rule applies to certain air-conduction hearing aids intended for people 18 years of age and older who have perceived mild to moderate hearing impairment.
Hearing aids that do not meet the requirements for the OTC category (for example, because they are intended for severe hearing impairment or users younger than age 18) are prescription devices.
The FDA finalized the rule after receiving and reviewing more than 1,000 public comments on the proposed rule issued on Oct. 20, 2021. Comments submitted by consumers, professional associations, hearing aid manufacturers, public health organizations and advocacy groups, members of Congress, state agencies, and other stakeholders are summarized in the final rule, along with the FDA's respective responses.
In response to public comments and to assure the safety and effectiveness of OTC hearing aids, the final rule incorporates several changes from the proposed rule, including lowering the maximum sound output to reduce the risk to hearing from over-amplification of sound, revising the insertion depth limit in the ear canal, requiring that all OTC hearing aids have a user-adjustable volume control, and simplifying the phrasing throughout the required device labeling to ensure it is easily understood. The final rule also includes performance specifications and device design requirements specific to OTC hearing aids.
Furthermore, today's action correspondingly amends existing rules that apply to prescription hearing aids for consistency with the new OTC category, it repeals the conditions for sale for hearing aids, and it includes provisions that address some of the effects of the FDA OTC hearing aid regulations on state regulation of hearing aids.
Concurrently with issuing the final rule, the FDA also issued the final guidance, Regulatory Requirements for Hearing Aid Devices and Personal Sound Amplification Products (PSAPs), to clarify the differences between hearing aids, which are medical devices, and PSAPs, consumer products that help people with normal hearing amplify sounds.
The effective date for the final rule is 60 days following publication in the Federal Register. Manufacturers of hearing aids sold prior to the effective date of the final rule will have 240 days after its publication to comply with the new or revised requirements. For hearing aids that have not been offered for sale prior to the effective date, compliance with the new or revised requirements must be achieved before marketing the device, including obtaining 510(k) clearance if applicable.
Source: FDA and used with permission from www.HearingHealthMatters.org.
---
Listen Newsletter - Bulletin J'écoute
Message from CHHA National Executive Director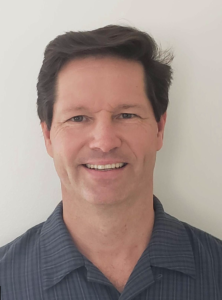 Almost two years ago, I stepped in the role of National Executive Director of CHHA, and in just a few short days I will depart for new challenges in local healthcare.
Thank you for the immense honour of serving the hearing loss community and this exceptional group of network and national leaders for the past two years.
Life is a revolving series of hellos and farewells; CHHA has its best days ahead and I can't wait to see what its future holds. Serving as National Executive Director and working with such a fantastic team to accomplish all that we have was one of the most remarkable experiences of my life.
To all my colleagues and friends, thank you for making the last two years so special.
Lee Pigeau
CHHA National Executive Director
Richard Plummer named CHHA National Acting Executive Director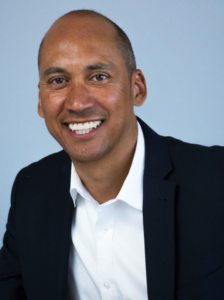 During this time of transition, CHHA's Board of Directors is pleased to announce that Richard Plummer has been named as Acting Executive Director.
Richard will move from his current position of Director, Business Development & Operations on September 9th.
Moving into his third year of service with CHHA, Richard assumes the Acting National Executive Director role having been instrumental in advancing our strategic priorities through key initiatives including launching our social enterprise and leading the Share your Smile and Get in the Hearing Loops campaign. Along with designing key changes to our accounting and operational practices Richard has worked hard to strengthen the engagement with our national Networks and build new program partnerships with businesses and other sector stakeholders such a Cochlear Canada and Mohawk College.
Richard brings over 20 years of experience from the non-profit and health care fields having help leadership positions with YMCA YWCA, McConnell Foundation, and United Way, including five years in the field of Audiology and hearing health care and seven years as strategy consultant with his own enterprise.
"On behalf of the CHHA National Board, we want to thank Lee for his outstanding leadership and contribution during his time at CHHA. Wishing Lee all the best on his new journey. Congratulations to Richard as he takes on a new role with CHHA as Acting National Executive Director,"
Gilles Levasseur
CHHA National Board Chair.
---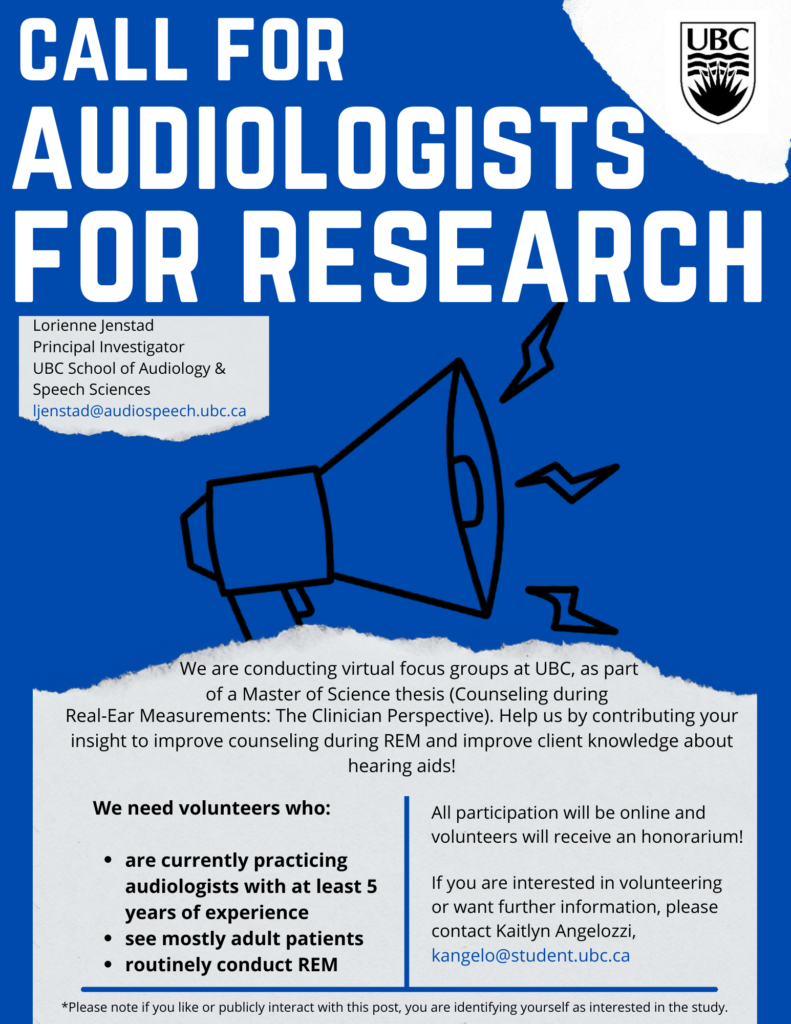 Counseling during Real-Ear Measurements: The Clinician Perspective is looking for currently practicing audiologists with at least 5 years of experience seeing mostly adult patients and routinely conducting REM to participate in research. The purpose of this study is to investigate clinicians' views on what information should be conveyed during REM informational counseling. By participating in this research, you may help provide support for new clinicians who are learning to conduct REM!
---
3M is creating a $1 Billion trust for service members who say their earplugs didn't protect them
July 26, 2022, 12:23 PM EDT
Facing thousands of lawsuits from U.S. service members who said 3M earplugs failed to protect their hearing, the manufacturing giant announced it is committing $1 billion to a trust to resolve the suits — and that Aearo Technologies, the 3M unit that made the plugs, is filing for voluntary bankruptcy as part of the plan.
The announcement comes three years since the start of the service members' litigation, which contends 3M's Combat Arms earplugs were faulty. Since then, 3M has prevailed at six earplug-related trials and lost at 10; as of the most recent case, decided in May, 13 plaintiffs have won almost $300 million in judgments against the company. 3M has not paid out on those cases, instead choosing to appeal the verdicts.
As of June 30, there were nearly 250,000 earplug cases filed and outstanding, 3M said.
Service members sue 3M over 'dangerously' faulty military earplugs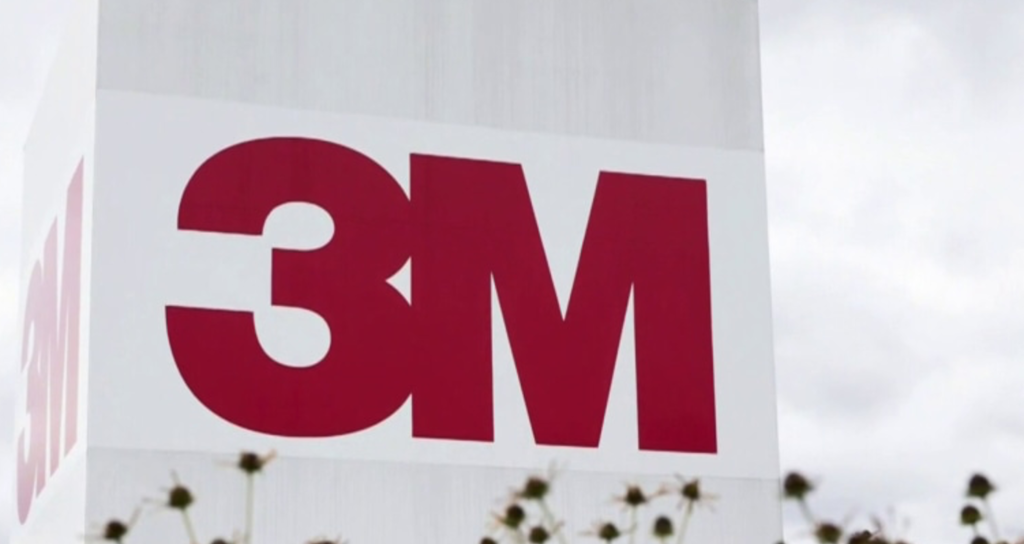 "We determined that taking this decisive action now will allow 3M and Aearo Technologies to address these claims in a way that is more efficient and equitable than the current litigation," Mike Roman, 3M's chief executive, said in a statement.
Previously, the company had said the product "was safe and effective to use when properly fitted and that 3M provided instruction to the military on the proper fitting and use."
Lawyers representing service members characterized 3M's move as inadequate. "The trust to resolve earplug litigation claims is woefully underfunded and not the 'efficient and equitable resolution' that 3M is desperately pretending it is," Christopher Seeger, of Seeger Weiss LLP, said in a statement. "We expect to raise several arguments in the bankruptcy court as to why this petition should be denied."
"3M believes each veteran's hearing damage is worth less than $5,000," said plaintiff Joseph Sigmon in a statement, after learning of 3M's $1 billion trust. "Would 3M CEO Mike Roman want to lose his hearing in exchange for $5,000? Our fight has just begun, and 3M will regret taking on those who served our nation and defended the values 3M treats with such contempt."
NBC News shed light on the earplug cases in May by interviewing Sigmon, a former field artillery specialist who served two tours of duty in the Army — Iraq in 2006 and Afghanistan in 2013. After Sigmon returned home to North Carolina from the battlefield, he said he started to notice a low and constant ringing in his ears; he was diagnosed with tinnitus. "I remember me and my buddies talking about the earplugs aren't working," Sigmon told NBC News. "When you would fire your rifle, you could still feel a pinprick in your ear."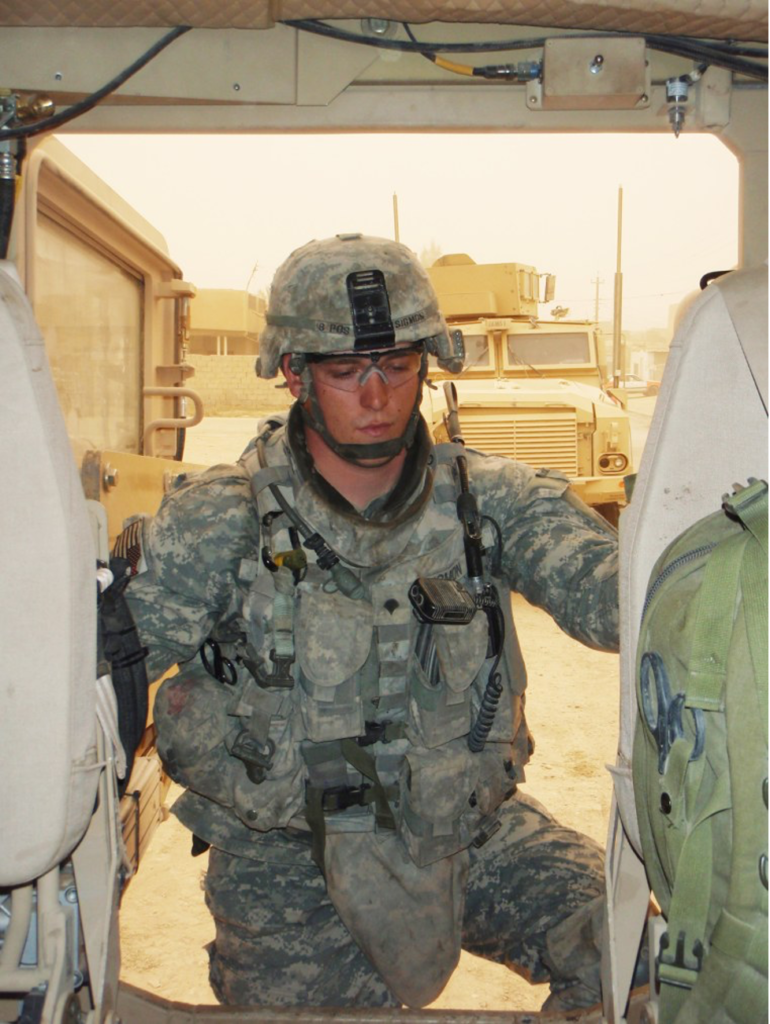 Joseph Sigmon did two tours of duty as an artilleryman in Iraq and Afghanistan and was decorated for his work training Afghan soldiers in how to operate artillery. Courtesy Joseph Sigmon
Service members are routinely exposed to noise levels up to 150 decibels in training and combat, according to experts.
The service members' lawsuits followed a 2018 settlement 3M struck with the Justice Department, which alleged the company knowingly supplied the U.S. military with earplugs that were defective because they were too short to fit properly for all users. The government also contended that 3M failed to disclose the design defect to the military. 3M paid $9.1 million to settle the matter and did not admit wrongdoing.
3M bought Aearo in 2008 for $1.2 billion. The 3M tag line for the Combat Arms earplugs it sold to the U.S. military was: "You protect us. We protect you."
Aearo, which made other products as well, devised an initial version of the Combat Arms product in 1998. It had two sides: One end was supposed to provide total hearing protection, while the other end allowed a user to hear conversations nearby.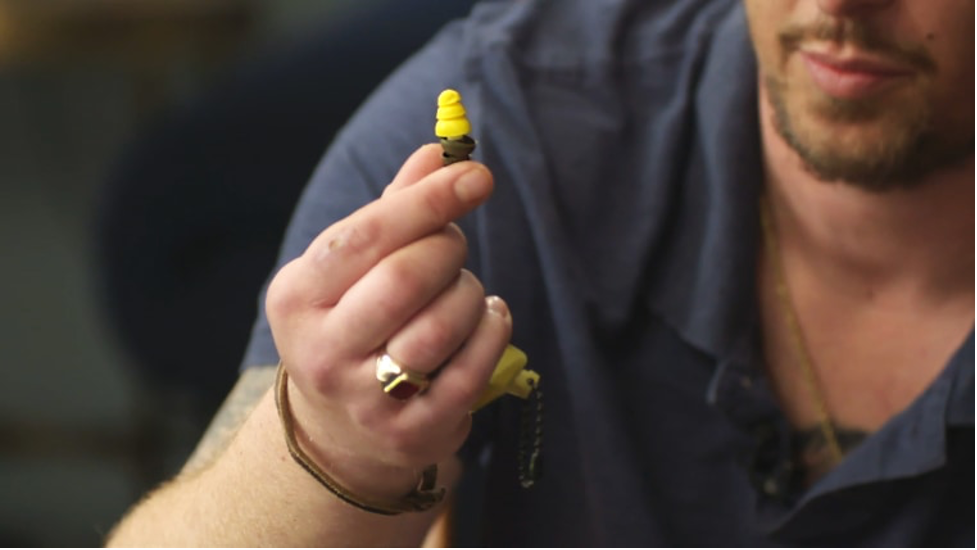 In early 2000, documents from the lawsuits show, Aearo tested the earplugs and found that they were too short to fit all users properly and could loosen in place. The company determined that manipulating the plugs could provide a good fit, the documents show.
3M said Aearo "clearly communicated this issue to the military." But plaintiffs point to a 2019 deposition produced in the litigation, in which a 3M division scientist who worked with the military on the earplugs said he had no "paper documentation" showing that the military was advised of the earplugs' loosening problem.
In battling the earplug cases, 3M contended that its status as a government contractor protected it from liability for service members' hearing losses. 3M's lawyers acknowledged to NBC News that it had no traditional contract with the military for the Combat Arms earplugs. Instead, the company argued that if an agreement existed between the government and a manufacturer containing adequate specifics of what the military wanted in a product, that is effectively a contract and the company should be protected from litigation under the government contractor defense. Lawyers for the plaintiffs disputed this view.
Aearo Technologies made its filing in U.S. Bankruptcy Court for the Southern District of Indiana, which will supervise the case and the trust fund set up by the company. 3M said it was also committing $240 million to fund projected expenses related to the case, adding that it will provide "additional funding if required under the terms of the agreement."
In a conference call with investors on Tuesday morning, CEO Roman said, "We want to do right for veterans." But he also said 3M stands by the performance of the earplugs. 3M's stock rose 6% on the news.
Gretchen Morgenson is the senior financial reporter for the NBC News Investigative Unit. A former stockbroker, she won the Pulitzer Prize in 2002 for her "trenchant and incisive" reporting on Wall Street.
---
Bose Enters Into Partnership With Lexie Hearing
Lexie Hearing Aids Powered by Bose will make affordable, self-fitting hearing aids accessible to millions of consumers experiencing mild to moderate hearing loss
July 27, 2022 09:50 AM Eastern Daylight Time
CAMDEN, Del.--(BUSINESS WIRE)--Today, Bose Corporation and Lexie Hearing, a direct-to-consumer hearing aid provider in the United States, announced a partnership to bring Bose's self-fitting hearing aid technology to the Lexie Hearing product line. The new Lexie B1 Hearing Aids will be Powered by Bose, allowing wearers to fit, program, and control their hearing aids with clinically proven, audiologist-quality results — without a doctor visit, hearing test, or prescription
"We selected Lexie Hearing as our partner to continue to deliver our industry-redefining technology because of our shared mission to make hearing aids more accessible and affordable. Their understanding of the complex, regulated hearing aid market, and ability to reach more of the millions of people who suffer from hearing loss today was also critical to our decision," said Nick Smith, senior vice president of Bose strategy and business development. "Bose remains committed to developing technologies and innovative experiences that improve how people hear the world around them."
"This partnership with Bose represents an exciting evolution for Lexie Hearing and its commitment to making hearing healthcare accessible to everyone, everywhere," said Nic Klopper, founder and CEO of Lexie Hearing and hearX Group. "The Lexie B1 Hearing Aids Powered by Bose are one of the most revolutionary devices of its kind, marrying convenience and customer service with Bose's groundbreaking self-fitting technology and customization. By offering top-quality products like these, especially as the FDA prepares to permit the sale of over-the-counter hearing aids this year, we will give more people control of their hearing."
With this new partnership, Bose SoundControl™ Hearing Aids will no longer be manufactured or sold. Bose will continue to support customers who have previously purchased the product. The Lexie B1 Hearing Aids Powered by Bose will cost $899.
---
From the Globe and Mail Sept 9, 2022:
Audiologists are a regulated profession in nearly all provinces because there is a risk of harm when hearing aids are not prescribed and adjusted for a patient's unique needs, based on a hearing assessment. It is for this reason that prescribing a hearing aid is a controlled act in Ontario.
The way hearing loss impacts a person's life from a communication, social, emotional and vocational standpoint is a key part of an audiological assessment. This cannot be achieved with online screening tools or "out of the box" hearing aid solutions that do not involve a hearing health professional.
This approach is supported by the World Health Organization's World Report on Hearing: "Irrespective of the severity of hearing loss or the audiological profile, the extent to which hearing loss impacts people's lives depends on whether it is addressed with effective clinical or rehabilitative interventions."
Brian O'Riordan Registrar and CEO, College of Audiologists and Speech-Language Pathologists of Ontario Toronto
boriordan@caslpo.com visit: www.caslpo.com
---