Remembering Alan Moore
LIFETIMES: Businessman known for his humility and humour
Alan Moore of Kitchener, born: Feb. 27, 1948, in Windsor, died: July 12 of COPD (lung disease)
Reprinted with kind permission from the Waterloo Region Record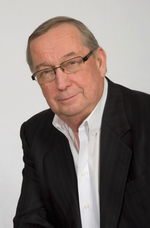 Alan Moore was a man of principal, an astute businessman who grew a hearing aid company from a one-person operation to a thriving manufacturing plant with a couple of hundred employees. And he had a cracking good sense of humour.
At his funeral, Alan's wife Leslie Moore said, "I heard so many stories, from people who respected him and said he had integrity and honesty.
"People talked about how kind he was and his sense of humour" she said.
In a memorial, his sons Grayson and Addison recalled their father's good nature, his laughter.
"What he could never hide, even if he wanted to, was his razor-sharp sense of humour," remembered the sons.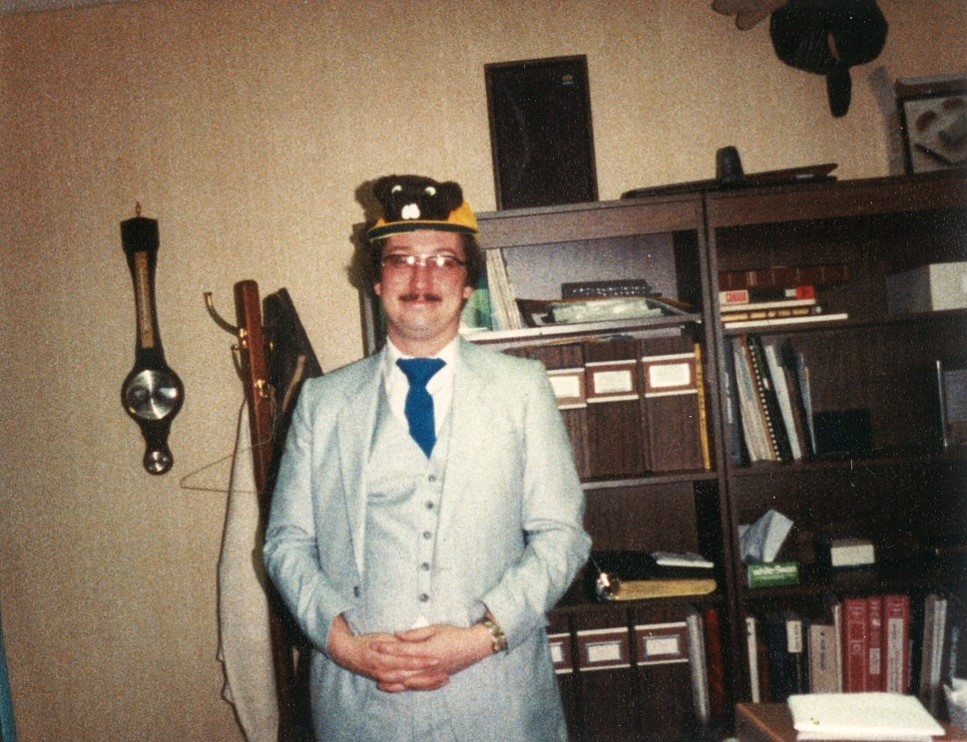 Alan grew up one of two in Windsor and lost his father when he was a young man. He completed an electronics technology course at a Detroit school and his first job was with a custom engineering company though life would take him in an unexpected direction.
After working for a couple of engineering companies, Alan was asked to join Unitron Hearing Aids as sales manager in 1974. Four years later, he was recruited by Dahlberg Sciences. Though there were Canadian companies manufacturing hearing aids, Dahlberg was the first to offer a custom, in-the-ear aid. The only aids available at the time were the type that clipped around the back of the ear so this new technology was appealing for consumers.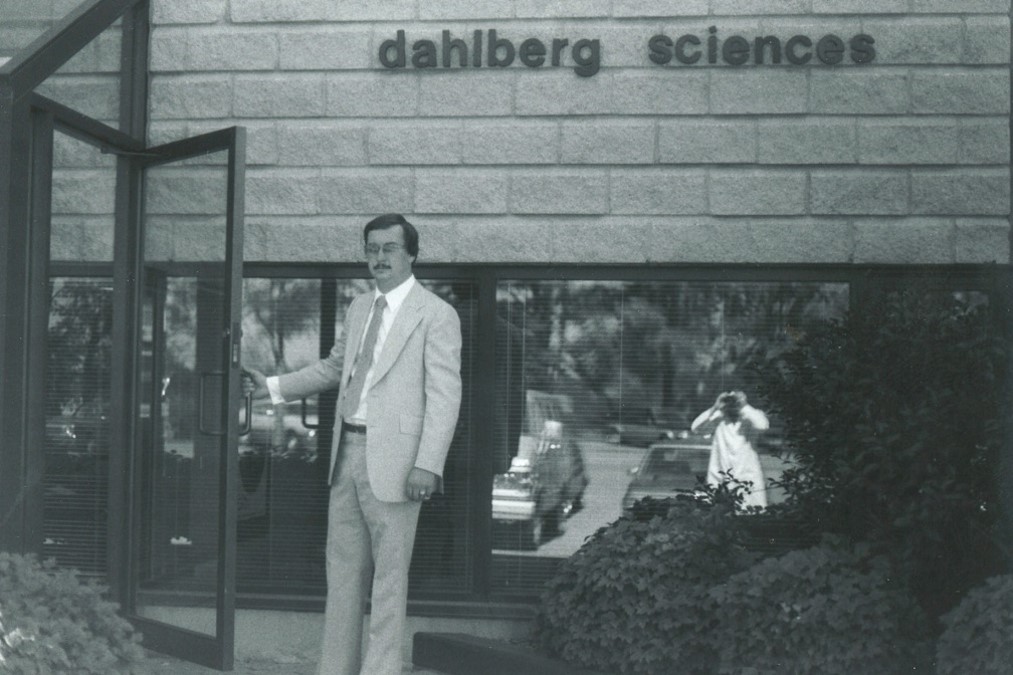 "Nobody was making them in Canada," said Alan's protege, Linda Berg. "It was revolutionary."
When Alan started the company, Dahlberg was manufacturing in the U.S. but soon switched to the Kitchener location for Canadian customers. Alan was in charge of both sales and a manufacturing plant. He hired Linda in 1979 and spent the next several decades grooming her to take over managing the place.
Linda said he saw something in her right from the beginning, something she didn't recognize in herself — but that was also one of his skills. Alan encouraged everyone around him, treating them as equals and encouraging their input.
The next leap forward for his company was when Dahlberg was purchased by the Swiss-based Bernafon, a company that brought more advanced technology to Canada.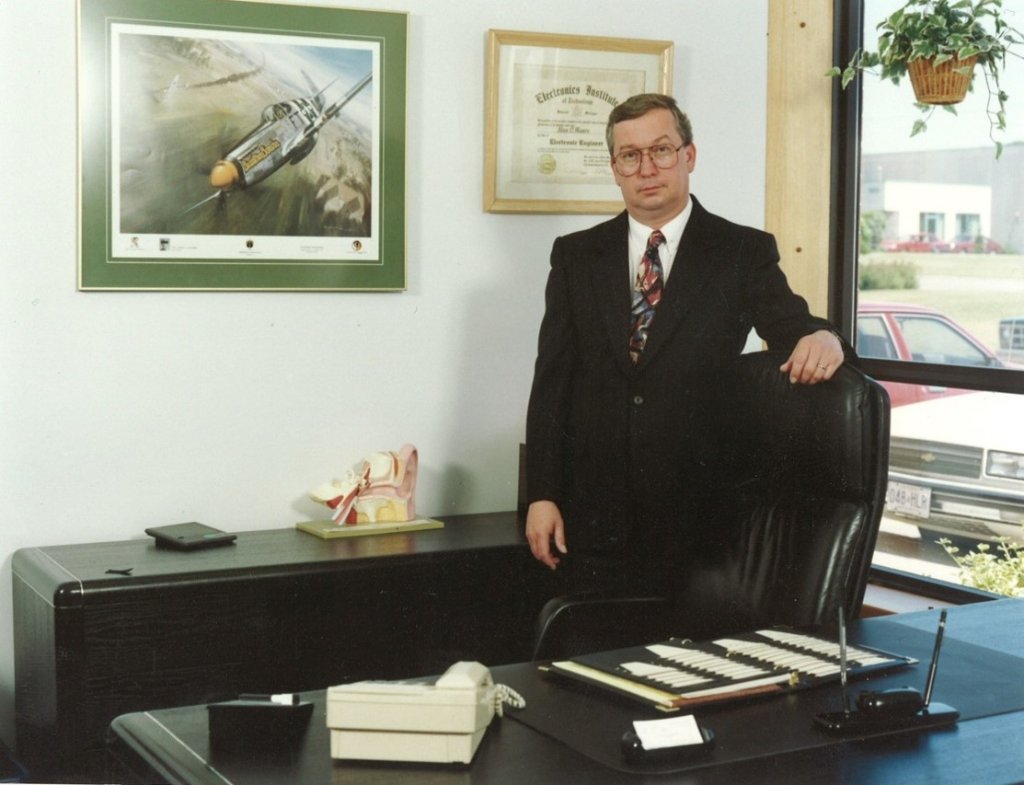 After Alan retired as president of Bernafon Canada in 2012, Linda took over, but he wasn't ready to just walk away a newly-minted retiree.
"He retired as president and instead took over accessories sales," said Linda. "There was less hours, less travel."
The accessory sales was for DiaTec Canada, which distributed accessories and assistive listening devices formerly sold by Bernafon. They still all worked out of the same building so it was like he never really left, said Linda.
Leslie added, "He loved it. He never wanted to leave because he loved the people."
This new job gave him flexibility and all the perks of working with people, developing new business streams without the pressures of being the head of a manufacturing business.
Though Alan was a smart businessman, he was a people person and working closely with colleagues and customers is what made him happy. It's also what brought him Leslie, a determined-to-be-single woman before she met Alan.
Leslie had been a member of Toastmasters in Kitchener when Alan and Linda joined. Alan was already a fine speaker, articulate and comfortable addressing large crowds. Not so for Linda and so he thought membership at Toastmaster would help her. He just came along for support.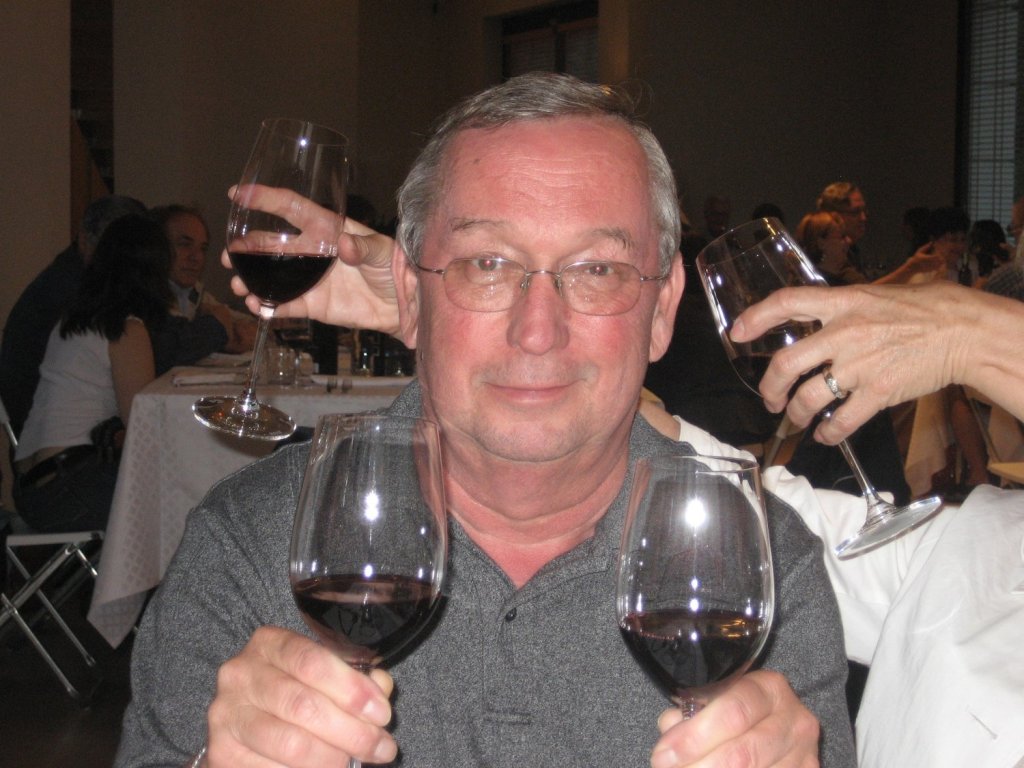 Leslie, a travel agent, got to know the two at club meetings and ended up taking them on as clients. Alan had been married previously. Leslie was a bit shy about the idea of marriage but then there was this charming, kind and honest man... And he soon won her over.
They married in 1992 and had two sons: Grayson and Addison.
Though Alan was on the road constantly for his job, he was also a man with strong family ties. Leslie said his own father had never been affectionate, never told his son he loved him. Alan was determined to break that mould.
Alan expressed his emotions, mentored his sons, played Lego, helped with science projects. And though he wasn't a sports guy, Alan was there for every game.
In their tribute, the sons spoke of how Alan influenced them and that they learned about many of their humble father's accomplishments after he died.
"We are still learning just how remarkable he was because we certainly wouldn't hear it from him," they remembered.
Humble was at the root of Alan's personality. Both Linda and Leslie said he never referred to himself as "president" preferring to say he was a sales manager. He also wanted his customers to know that they could reach out to him for anything, that the "buck stopped here" said Linda. Alan took responsibility.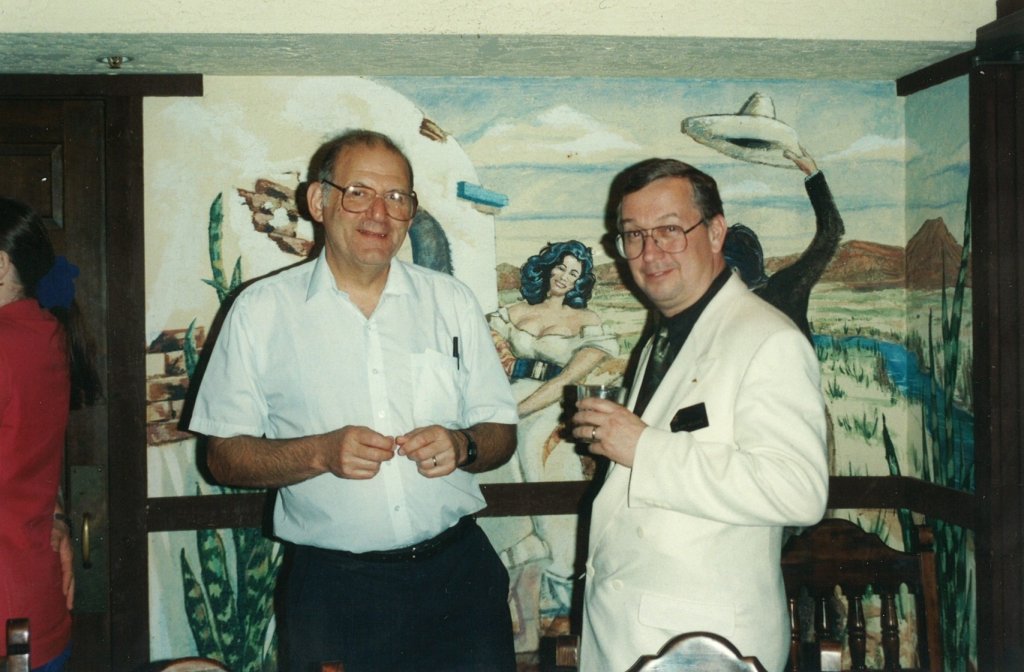 In the late 1970s, Alan taught hearing aid technology at Sheridan College and in the mid-1990s, helped develop George Brown College's hearing aid technology course. Alan was a member of the Conestoga College advisory committee for the Hearing Instrument Specialist program, a founding member of the Canadian Auditory Equipment Association and he initiated and set up an the audiology room at Western University.
Over a four-decade career, Alan negotiated with the government on veterans and worker compensation issues, brought new technology to Canada and was in every way, the expert everyone went to for advice and guidance.
Linda called him a champion to everyone working in the industry today.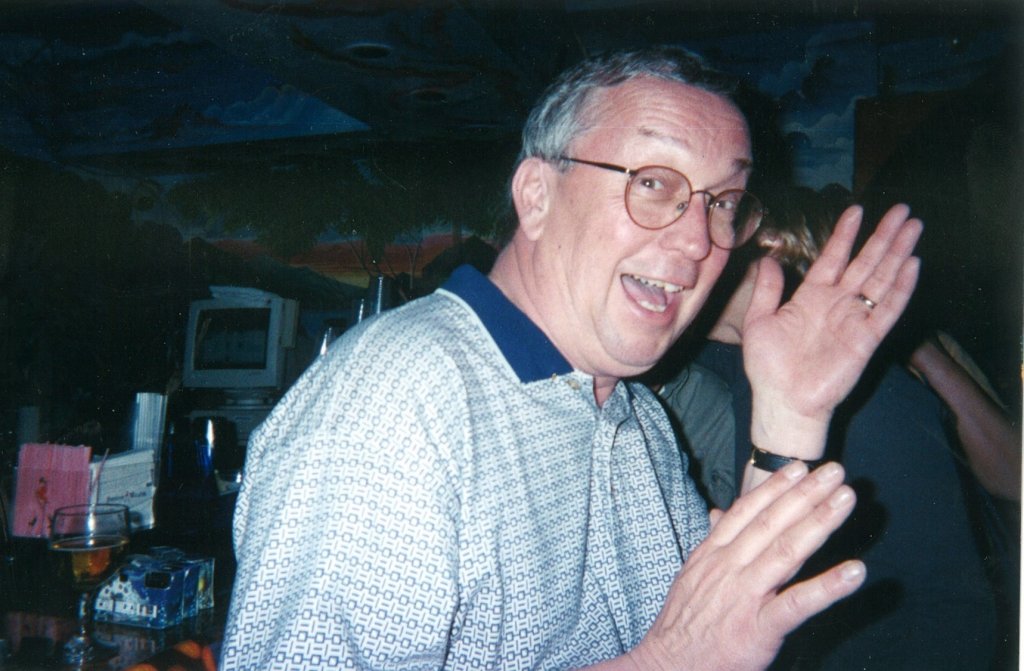 ---
Alan Moore and Canada Night
REPRINTED From: http://www.canadianaudiologist.ca/issue/volume-2-issue-6-2015/celebrating-the-career-of-alan-moore/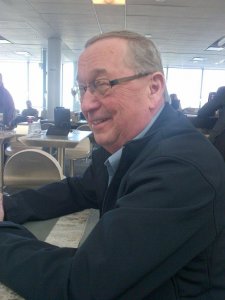 I recall attending ASHA conventions in the United States, and later AAA meetings, and I always looked forward to Canada Night. This was where the 100 or so Canadians who attended could stop by a hospitality suite or be taken out for dinner to make them feel at home. And it was Alan Moore that always hosted this event, whether it was through the early Dahlberg incarnation, or later, the Bernafon Canada association.
I still have my 1981 Canada Night tee shirt someplace in a box or shoved at the back of a drawer. And I have a vague recollection (it's been almost 35 years) that Alan wore a beaver's head hat or perhaps some other hat with horns or antlers, as he welcomed Canadians at the door of his annual parties, providing them with a tee shirt, a hat, and sometimes a Canada Night/Dahlberg corkcrew. (Yes, we audiologists occasionally drank back then…).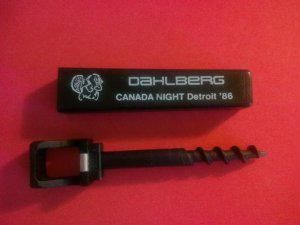 Being made to "feel at home" was a hallmark of Alan's personality and this was true whether it was in an American city that had been taken over by thousands of audiologists, or something more local. Alan always knew instinctively that a relaxed person was one who was better able to learn. Back in the 1980s we had to get excited about a new damped ear hook – more recently our academic and clinical excitement is based on slightly more interesting technologies, but Alan was there through it all, first spoon feeding us, and then acting as a liaison between the Canadian scene and the technologies that were being developed at "head office." As a partial response, and a truly Canadian issue, the bi-dynamic hearing aid circuit was developed by Alan, and it was only available in Canada – years before it was realized that that set of technologies would be useful to the world wide hard of hearing consumer.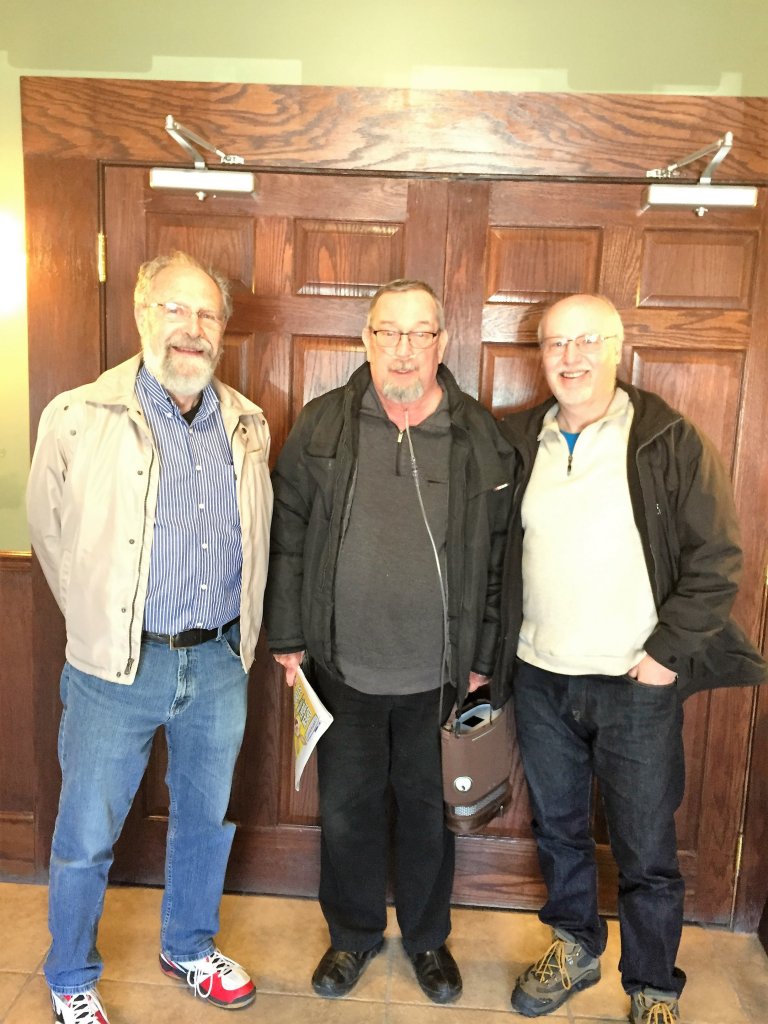 Alan was in this industry when I was a student, and later as a colleague. Alan can retire, but much of what he has accomplished for us in the hearing health care field, and for the hard of hearing consumer, will continue.
We wish Alan a pleasant retirement, but still expect to see him show up from time to time at local meetings.