Walking a Mile in Our Patient's Shoes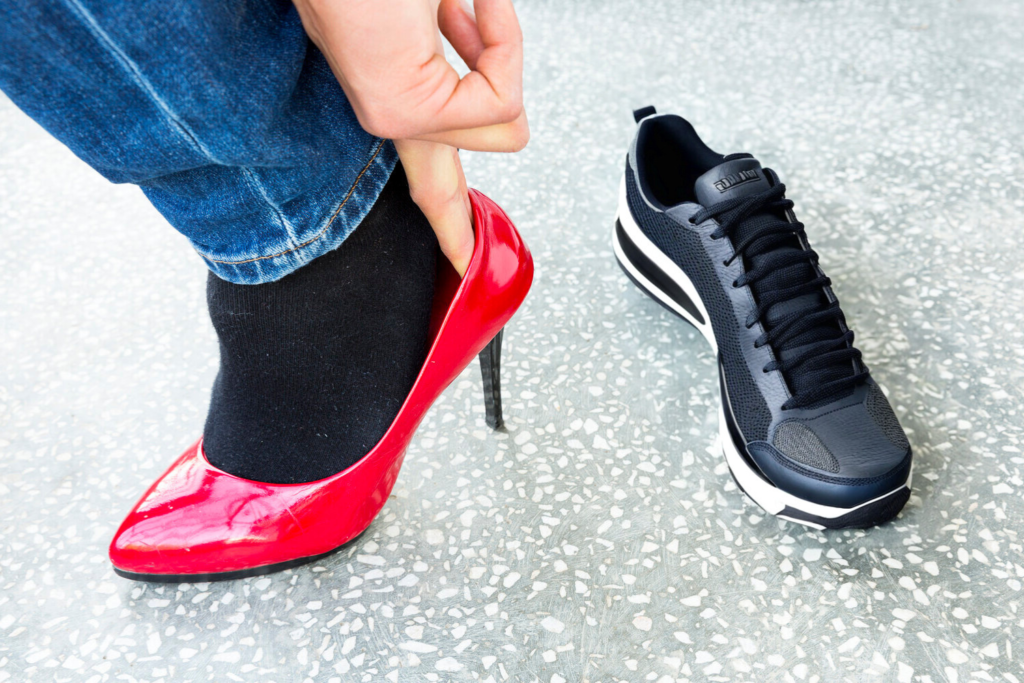 Psychologists often use the old adage of: "walking a mile in someone else's shoes" to represent empathy in relationships (Shapiro, 2008). It means we can't quite understand what someone else is going through unless we're also going through it. While we can empathize with our patients, support, acknowledge, help, and advocate for them, I believe that as their clinicians, we will never quite get it because we're not them; though, I do believe that we have an obligation to try.
When our patients first come to us, it's often because they have noticed that something has changed. Something is different; something is not quite right, which is scary. So, they call around. Ask their friends and families for word-of-mouth recommendations. Use Google, and look for an audiologist or a clinic that will be the right fit for them. They'll read our Google reviews, browse our website, peak at our Facebook and Instagram pages – perhaps even LinkedIn- and likely spend quite a bit of time analyzing and scrutinizing any and all photos they see about us and our clinic until they get a feeling. This is it. This is the one. They pick up the phone or send an email to inquire about whether we can help them with their specific concern, and if the response is friendly, the email response is fast and kind, or the voice on the phone seems gentle, clear, and patient, they'll book an appointment. Suppose the appointment can be immediate, even better. No one likes to wait.
One of the things I always try to do with my practice is put myself in my patients' shoes. I find that the best way to do that is to recall all of the positive and negative things that take place whenever I go to any appointment for myself. Then, I try to bring the positive elements to my practice and ensure I don't do the negative stuff. For example, I love getting an appointment within a week when I decide it's time. If not, and if I have to wait a week or two, then I at least expect that I can be easily accommodated for the day and time that I want. I hate waiting in the waiting room, but if I must, I hope it's comfortable, and I have water or coffee in hand. If I'm early for my appointment, then it's only fair for me to wait, but if by chance I'm taken in early, well, then that's just awesome! If I'm late, I apologize, and I hope that the receptionist and professional who will see me are understanding and flexible and don't hold it against me during the appointment. I know I may not get the full-time that I was booked for, and that's on me (though I still hope that we can get through everything anyway), but I still expect the services and care to be up to the same standards as if I were on time.
We Live in An Age of Convenience
We live in the google™ and amazon™ age of convenience, where no one wants to or needs to wait for anything. Google™ gives us information instantly. Amazon™ delivers packages the next day. We make payments with the click of a button. The newest movies can be seen, and the latest songs can be streamed as soon as they're released, artificial intelligence robots even write our news and articles for us now (but not this one – this one is all me). The world is open 24/7, communicating, socializing, and transacting non-stop. This means our patients have high expectations of practicality and excellence. And they should, after all; why not? As healthcare professionals, we are meant to be their partners and advocates; the people they choose to trust. They choose us and make a conscious choice to put their audiological health in our hands. However, that trust extends much beyond their hearing or balance health. They choose us because they trust us to respect and value their time, wallets, and healthcare. They trust us to be transparent and honest with them, comprehensive in our assessments, thorough and clear in our counseling, and unbiased in our recommendations. They also trust us to be gentle and kind with them, their families, and their support system, as well as transparent, honest, and collaborative with their circle of care and other health care providers. When they come to us, at that moment, they are motivated to do something about the change in hearing or balance that they've noticed. In that moment, though, they are also at their most vulnerable because they have now relinquished control to us, and we have a responsibility to care for that, to care for them as our own.
We Are a Small Piece of the Healthcare Puzzle
As audiologists in private practice, we are just a small piece of our patients' healthcare puzzle. Their families are their support system. Their family doctor and other health care providers (us included) are their circle of care. Sharing appointment reports with our patients and their doctors is important. In fact, I like to think of the family doctor as the gatekeeper of our patient's health records. Plus, their doctor can serve as a powerful partner and advocate to amplify our recommendations and ensure that there's always follow-through with the patient. I firmly believe that it's important for us to be highly collaborative with our patient's circle of care. For those of us in private practice, it also helps get us to get out of our 'bubble' and feel like we are part of an interprofessional team. This makes us more accountable and is nice for our own continuing professional growth and development. I think that our patients appreciate this collaborative approach too. Patients are smart, and information is power. So, sharing reports with them and their doctors not only empowers them, but also allows them to retain control of their hearing health, and gives them independence from the healthcare system, should they wish it. Plus, it's their hearing and balance, so I believe they should own their own reports.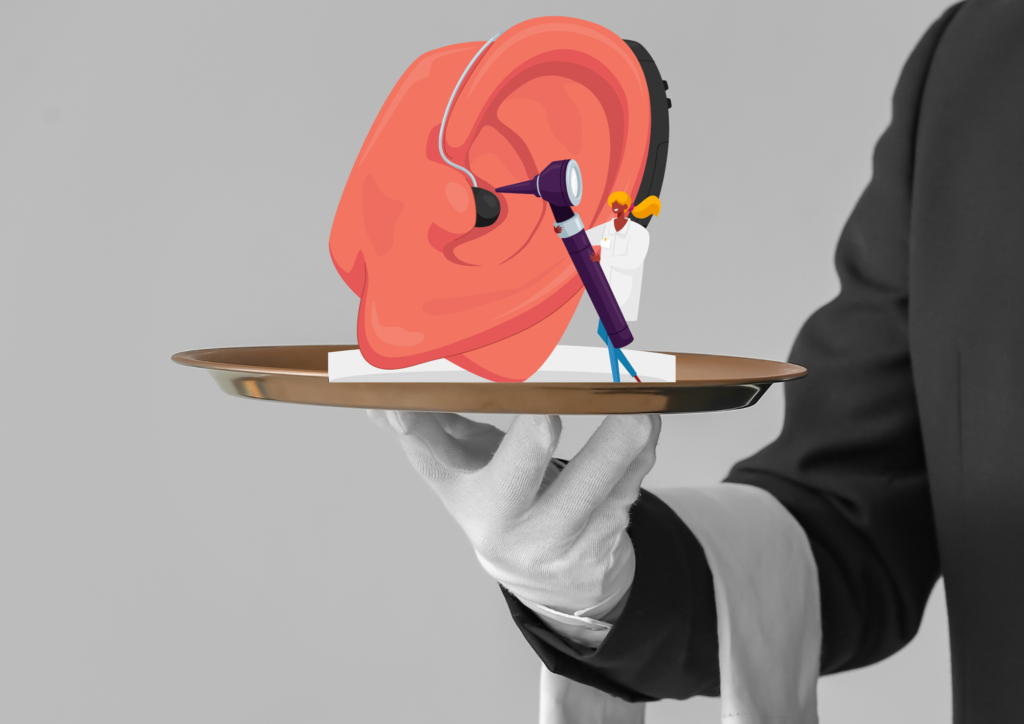 Giving our patients the time, the white glove service and the care to think of them like family, elevates them and us. Audiologists take a silent oath to put our patients first when we get our degrees and register with our colleges. When we do, we empower them, and we elevate our practice. It's also good for business. While we are health care providers, we are also customer service agents in a service industry. Patients will appreciate being put first and will appreciate us. They'll come back to us, and recommend us to friends, families and their healthcare providers. They will be our biggest cheerleaders as we are theirs.
---
Reference
Shapiro, J. (2008). Walking a mile in their patients' shoes: empathy and othering in medical students' education. Philosophy, Ethics, and Humanities in Medicine, 3(10). https://doi.org/10.1186%2F1747-5341-3-10