Happenings
Important Information for Service Providers Changes Announced to the Interim Federal Health Program
February 2016
Immigration, Refugees and Citizenship Canada (IRCC) recently announced the Interim Federal Health Program (IFHP) will be restored to the levels of coverage available before 2012 for all beneficiaries.
This notice is to inform you that starting April 1, 2016, the IFHP will provide full health-care coverage for all beneficiaries, including:
Basic coverage – similar to provincial/territorial health care, including hospital and physician services.
Supplemental coverage – similar to coverage provided by provinces and territories to those on social assistance, including vision and urgent dental care.
Prescription drug coverage – similar to coverage provided by provinces and territories to those on social assistance.
The IFHP temporary measures announced in November 2014 will continue until the program changes take effect on April 1, 2016 and these changes will not be retroactive. Please note that there is no change to the claims submission deadline – claims must be submitted within six months of services rendered.
In the coming weeks, a new IFHP Provider Guide and more detailed information about these changes will be posted on this site and made available to all Service Providers.
In the meantime, for additional information on the changes to the Interim Federal Health Program, please visit http://news.gc.ca/web/article-en.do?nid=1034619.
Please share this information with the members of your Association. If you or your members have any questions, please call the Medavie Blue Cross Contact Centre at 1-888-614-1880.


---
How to Choose the Right Hearing Protection?
Editor's Note: This article, written by Dennis Kaminski, the founder of Safety Mart, is an overview about hearing protection, written for an industry whose employees may be exposed to high levels of noise. This can be downloaded and used as an information sheet in your clinical practice, or as part of a proposal for hearing loss prevention to an industrial facility.
Looking for the right industrial strength ear plugs? Employees can suffer from hearing loss, and associated tinnitus, and as an employer, you would need methods to protect them in the workplace. Unfortunately, there is no permanent cure discovered yet for hearing loss and tinnitus- prevention is the cornerstone of any hearing health care program.
If the work environment has employees working in a considerable amount of noise, it is a good idea to invest in industrial strength ear plugs. Recent advancements in technology mean that there is an array of optimal hearing protection products easily available in the market. However, it is vital that the right choice is made for your employees to help them increase work productivity and prevent work-related hearing hazards of any sort.
Consider the Noise Hazards
It is important that you consider the intensity and frequency of the noise hazard at the work place when choosing hearing protection. There are a number of industrial certified hearing health care professionals, such as audiologists, that can perform the correct measurements. These professionals can also advise you regarding the best type of hearing protection.
Ensure to Meet the Relevant Standards and Requirements
When choosing hearing protection for your employees, it is essential that it meets the requirement of relevant legislation and standards. There are specific regulations, which may vary from province to province, and these specify how the noise survey measurements are interpreted with respect to hearing protection or other actions
Assess the Risk Associated With the Work
In order assess the risk, you must consider the work environment, users involved, exposure limit and action values. You must also assess what needs to be done to comply with the provincial regulations. In some cases, the sound level and/or sound intensity needs to be measured, and this can be coupled with devices such as dosimeters to determine a specific worker's noise risk.
Opt for a Reputed Manufacturer and Product Supplier
Before you choose your manufacturer of hearing protection, ensure that they are reputable and have proven experience in the selling of hearing protection products in the market. A good supplier is one who has good independent reviews in the market and is licensed to sell such products in your network. Licensing can be from a national, an international body, or from a more local jurisdiction, depending on the province.
Consider the Work Atmosphere
With different industries having different requirement, it is important to consider the work atmosphere in which your employees will be working. Employees in the airport, construction and music industry need specialized hearing protection to also increase efficacy at work. The advice of a hearing health care professional, such as an audiologist, can be quite useful.
Balance the Quality of the Product and Its Cost
It is not easy to procure the correct hearing product which is both appropriate in price and superior in quality. However, you need to focus on selecting appropriate devices at the best rates possible. If the noise risk is sufficiently high at your work place, you will need good quality hearing protection as well as environmental modifications in order to reduce the sound level at the worker's ear.
Try the Products before Purchase
Ask your intended supplier to send over some trial samples before you place an order for the hearing protection products. Let your employees use the samples, get feedback from them and then decide whether you want to buy the products from the supplier or not.
Comfort Matters
Just offering protection is not enough. If your employees have to wear the protection for long hours every day, it must be comfortable to wear too. Counselling can also be quite useful to ensure that the employees buy into the concept of hearing safety. Audiologists can be very useful in this regard as well.
---
Dr John Niparko Suddenly Dies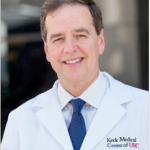 With great sadness we report the sudden passing yesterday of Dr John Niparko, one of the very finest CI surgeons in the world; and quite a friend of the hearing impaired community. Dr. Niparko was the founder of the Listening Center at Johns Hopkins. He performed thousands of cochlear implant surgeries during his time there. Three years ago, he decamped Baltimore for Los Angeles, recruited as chair the Otolaryngology-HNS Department at the USC-Keck School of Medicine.
---
May is Speech and Hearing Awareness Month!
Throughout the month of May, audiologists put in extra effort to highlight the importance of hearing health within our communities. This year, the Canadian Academy of Audiology, (CAA) is helping audiologists all over Canada promote hearing healthcare by sharing projects submitted by the next generation of audiologists from University of British Columbia, Western University and Dalhousie University.
This past fall, the CAA held our very first Canadian Academy of Audiology University Challenge. For this challenge, audiology students in their graduating year were asked to develop a project to promote audiology and hearing healthcare to other students, professionals or members of the public who might benefit from knowing more about what audiologists do.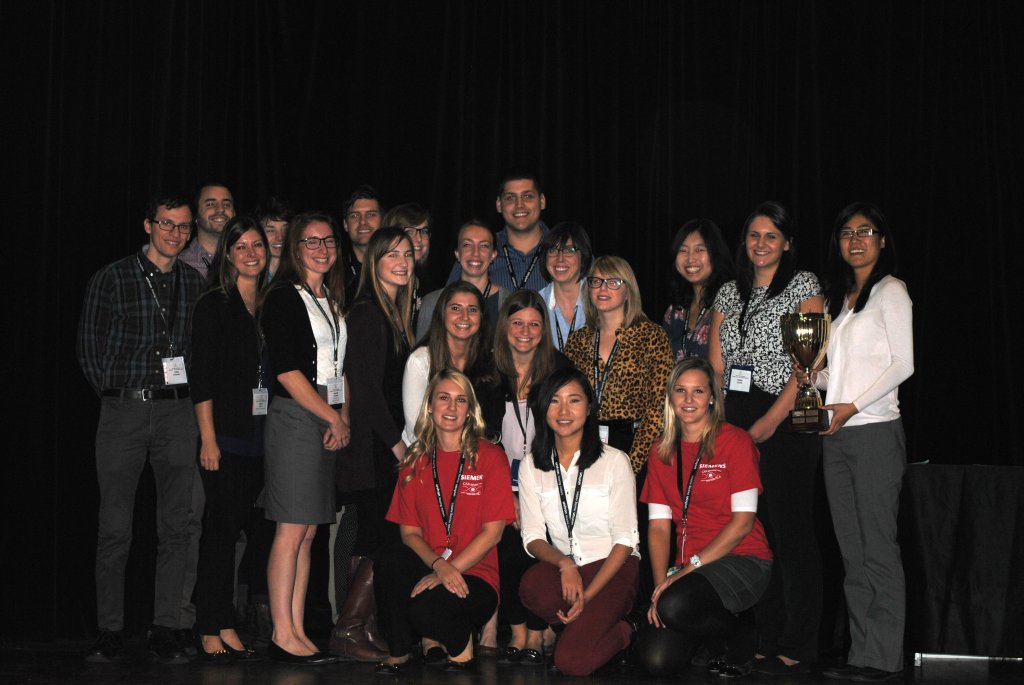 The winning entry was submitted by Western University Class of 2015. For their project, the audiology students created a brief educational video targeted to medical students as well as faculty members throughout Canada promoting interprofessional collaboration between audiology and medicine. In their video they presented four case studies of situations during primary care or emergency rotations which warrant a referral to audiology.
Watch Video
The other two contest submissions were also well done and include:
Dalhousie University: Class of 2015
Dalhousie University, Class of 2015, submitted a thoughtful video directed towards a general audience. The video's intent was to encourage the public to acknowledge the importance of hearing day to day and to gain some appreciation into how it would feel to no longer hear your "favourite sounds." To quote Dalhousie University Class of 2015: "Audiologists are there to turn the volume up and make the invisible seen. We have the ability to turn the volume up on one of our most cherished senses that helps us connect with one another."
Watch Video
University of British Columbia: Class of 2015
The University of British Columbia, Class of 2015, submitted an informative and light-hearted handout intended to empower individuals to become more proactive about their hearing health. The idea here was to create a simple, informative document targeted directly at the general public.
View Brochure
Thank you to all of the students who took part!
Please help promote May month by sharing these submissions!