DURACELL® LEADS THE CHARGE – FROM ITS FIRST BATTERY TO THE LONG-LASTING DURACELL® HEARING AID BATTERIES WITH EASYTAB®.
Advertorial
A partnership founded in innovative science and manufacturing, powers battery technology
Duracell® entered the battery business in 1944 in Tarrytown, NY, when Samuel Ruben, an independent inventor, joined forces with Philips Rogers Mallory, the founder of P. R. Mallory & Company Inc. (Duracell's predecessor company). They introduced the world's first mercury battery, the forerunner of today's alkaline battery. The "Mallory Tropical battery" was first sold to the US military to replace the poorly performing zinc carbon batteries that were previously used in World War II military equipment. Durable enough for the harsh climates of wartime theaters, the "Mallory Tropical battery" consistently performed in areas where ordinary zinc carbon batteries couldn't hold up. The Mallory Battery Company was formed shortly after, founded on what has always been the corner stone of Duracell® technology, "the long life" of its batteries.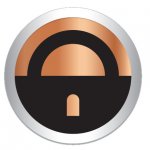 In 1947 Mallory's mercury battery technology was used to produce the first consumer product – the hearing aid mercury button cell. Its miniature size enabled consumers to have a single in-ear piece. Committed to further enhancing the quality of life for patients with hearing loss, Duracell® once again improved its hearing aid battery by moving to a mercury free zinc air technology design. Duracell® Hearing Aid batteries are long lasting and also offer consumers the reassurance of Duralock Power PreserveTM Technology that provides a 4-year guarantee in storage.
The EasyTab® feature makes handling batteries easy for patients living with arthritis 1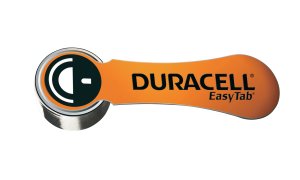 The EasyTab® feature was developed in September 2001, and offers hearing aid consumers a convenient battery that is easy to remove, hold and insert. Duracell® EasyTab® features a long, custom-shaped, durable tab that adheres to the battery. This tab is easily grasped between the consumer's thumb and forefinger, and used as a "tool" to remove the battery from the packaging. It can then be easily inserted into even the smallest hearing aid cavity. The long colored tab is clearly visible, even to people with limited vision, especially when the battery is dropped. This design simplifies the frustrating task of battery replacement.

To make the consumer experience even easier, Duracell® hearing aid batteries are housed in a rectangular-shaped "pill" box that is hinged for easy opening and closing. Inside, the batteries are secured in a vertical row with their elongated tabs facing outward, making it easy for consumers to grasp the battery and remove it from the case.
Arthritis Society ease-of-use design commendation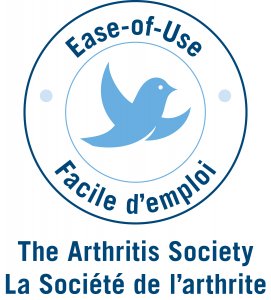 The Canadian Arthritis Society recognizes DURACELL® Hearing Aid batteries for ease of use: "DURACELL® EasyTab® batteries have longer tabs than ordinary hearing aid batteries, making them easy to handle. They are colour-coded so they are easy to identify, and are available in packaging that is easy to open." Canadian Arthritis Society1
Duracell® founders knew that relationships were a company's most important asset
The beginning of Duracell® was defined by technology and a unique, long lasting relationship. Duracell's success was rooted in the beliefs of company founder P. R. Mallory, whose basic business tenets, "invest in research" and "the customer is king," positioned the company in its early days for what was to become a continued blueprint for success.
Duracell® understands that its most important relationship begins with its consumers. From the start, the core of Duracell's success has been its strong history of technological advancements and its commitment to research and development. Driven to consistently improve product performance through innovation, Duracell's vision remains constant – to provide the audiologist and the consumer with the best hearing aid battery available.
Reference:
The Arthritis Society. Manage arthritis. Ease of use program. Home and garden products. Available at: http://arthritis.ca/manage-arthritis/ease-of-use-program/home-and-garden-products