Happenings
Horst Arndt, PhD 1940-2017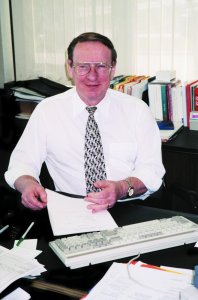 I first met Horst when I was a graduate student in linguistics at the University of Toronto. As my time there was drawing to a close I started to look for a job – I had yet to discover the field of audiology. As it turns out, there was a job opening at Bell Northern Research in Ottawa. The fellow who was leaving was a brilliant guy who was accepted to do his PhD at Harvard and since his background was linguistics, they thought what better replacement than another linguist. Unbeknownst to Bell Northern Research, this retiring guy was really an electrical engineer/computer scientist/linguist all rolled into one.
The first person I met was a researcher named Horst Arndt and immediately, Horst started asking me about my favourite computer languages; this was followed up quickly by a series of questions about circuit design; and then when Horst saw my glazed eyes, he slowed down.
I am not sure that you will find it in his resume but Horst was the man who delineated the various resonances we see in all telephone systems. Being an electrical engineer (from the University of British Columbia, a master's at MIT, and a PhD from Carlton), Horst thought nothing about being creative. I recall Horst explaining that he had just drilled three holes in a telephone handset and constructed a series of electromagnetic probes that he inserted in the holes. By comparing the various frequency responses, Horst was able to delineate the etiology and behaviour of the various resonances of the telephone handset. This was all before lunch.
After lunch, Horst was trying to bring me up to date on his ideas on how to strip away noise from the headsets warn by helicopter pilots in order to improve communication – finally something that I may be qualified for! But once he got to the blackboard (this was 1979), third-year multi-dimensional calculus started to appear… again my eyes glazed over… and Horst suggested that we break for coffee.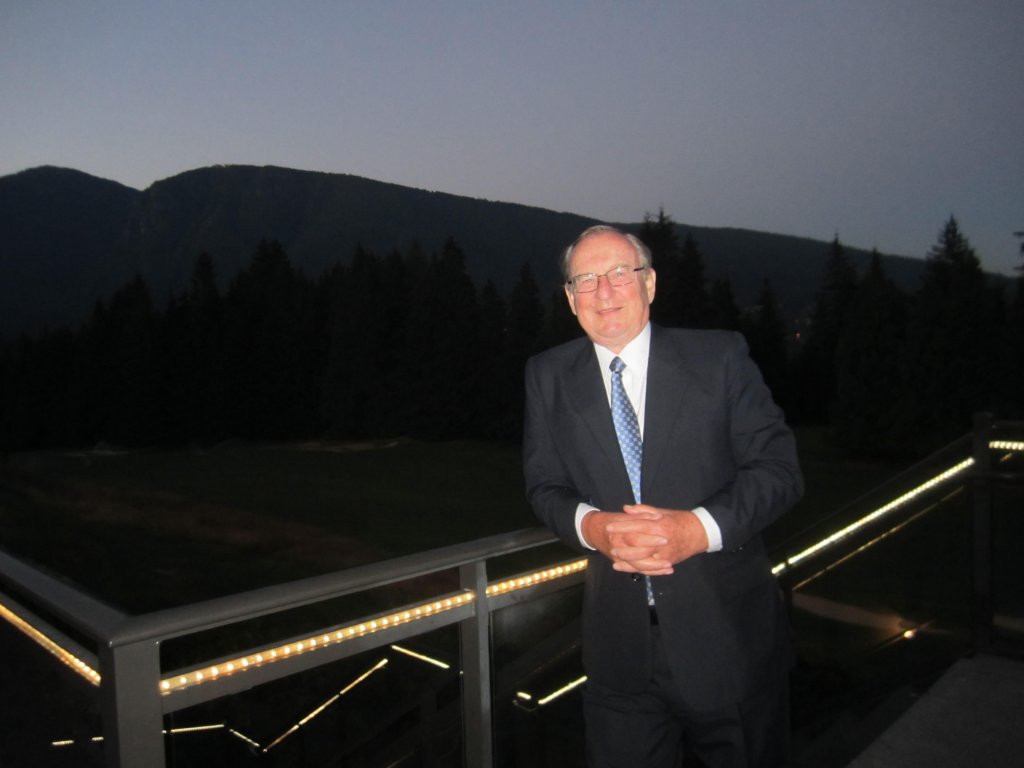 I didn't see Horst again for 2 years but met him at Unitron Industries in Kitchener, Ontario where he had just joined their staff as vice president of R & D. Under Horst's tutelage and guidance, the R & D department developed a series of hearing aids that over the years until his retirement in the early 2000s, became synonymous with quality.
Hearing aids with the names of 960P, UE1P, UE12P, 905H, and a host of other numbers quickly became part of the jargon of the hearing aid industry. And it was Horst who ushered in the change from analog to digital hearing aids near the end of his career.
One hallmark about how much a person was loved was by how long his staff stuck around Unitron. I can list many of the people who worked for Horst in the 1980s, and these are the same people that are still there today.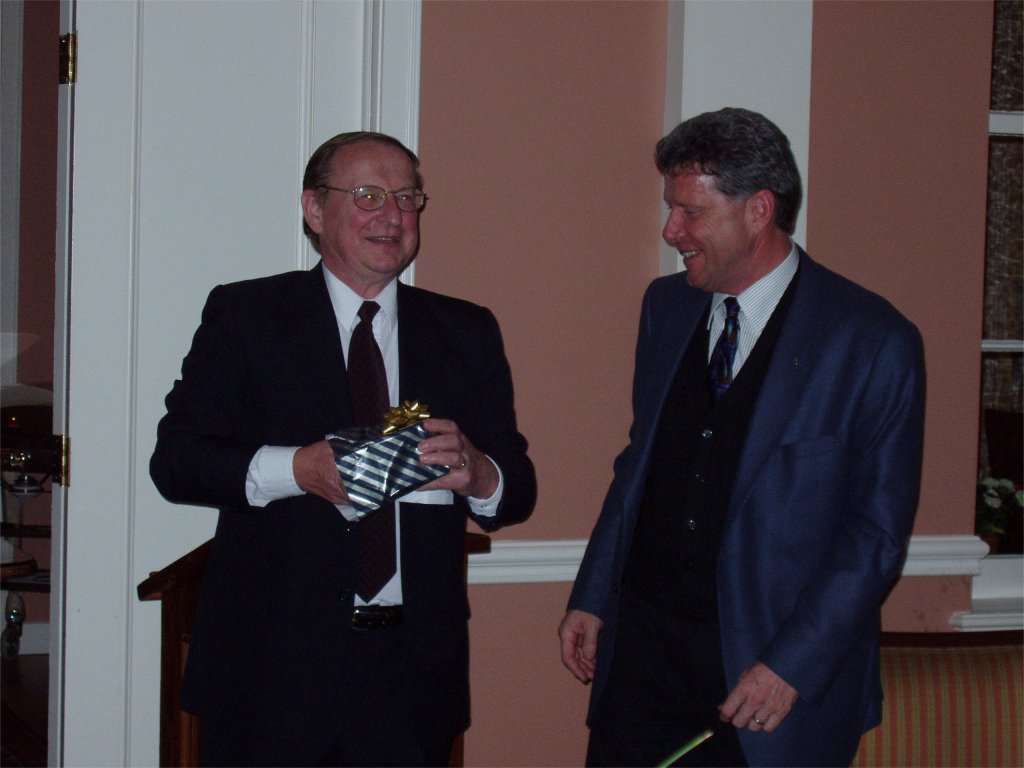 I recall an episode in the early 1980s where I was allowed to borrow KEMAR and Unitron's anechoic chamber for a few days running earmolds with different acoustic plumbing. There was trouble between two of the technicians which escalated into a fight. I recall (over)hearing at the other end of the lab, how Horst was lecturing these poor fellows about the benefits of mutual respect and that he would not tolerate disrespect from anyone regardless of seniority – "we can all learn from each other".
Over the years, I served with Horst on some national committees, mostly about the telephone/hearing aid interface and telephone compatibility. I recall one meeting where we were spinning our wheels, and then Horst quietly said, "here is what we need to do"; it was all written out…. and we did it!
Horst is survived by his wife Anne-Marie and two daughters Krista and Susan.
Horst will be missed. We all need more Horst Arndts in our lives.
---
A Technical Legacy Remembered
Horst Arndt, Unitron Director of R&D (1981-2000)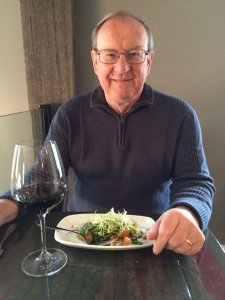 Horst Arndt, former Director of R&D for Unitron has passed away at the age of 77. Arndt leaves behind a legacy of technical accomplishments in the field of electrical engineering hearing instrument manufacturing.
Horst Arndt served as Unitron's director of R&D from 1981 through to 2000. After turning the R&D leadership reigns over to Andi Vonlanthen, he continued to work with the company, serving as a senior technical advisor to Unitron with The Phonak Group until his retirement in 2004.
During his illustrious career with the company, Horst oversaw Unitron's shift from the analog to digital world. His team was responsible for the production of the company's first programmable hearing aids and the introduction of Unitron's fitting software, TrueFit to hearing health care professionals, an easy to use system that allowed clinicians to effectively and confidently fit a hearing aid to a specific audiogram. In a 2014 interview to mark Unitron's 50th anniversary as a company, Horst reflected on his 20+ year career with the company, highlighting the Unitron's move to digital technology and the introduction of the Toccata chipset as a pivotal moment for the company and for his R&D team. As the most open platform available to the market at the time, it set Unitron apart from its competitors, providing a unique and distinct advantage.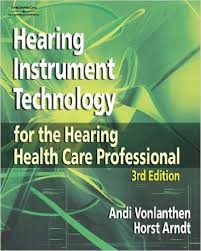 Among his many accomplishments, Horst Arndt also co-authored the book Hearing "Instrument Technology for the Hearing Healthcare Professional" with Andi Vonllanthen, who currently serves as General Vice President R&D at Sonova.
Arndt's Unitron colleagues remember him as a kind and practical, hands-on leader who was always inclusive of his staff. "He was instrumental in the progression of Unitron and our technology, and truly laid the groundwork for our future success," says colleague and teammate, Unitron process engineering manager, Larry Huff. "Horst's clear vision for the future of hearing health care allowed him to put in place the core team and engineering competencies we leverage in this company to this day. He was a good man, a great engineer and he will be greatly missed by all."
---
May is Better Hearing Month!
We see May as a wonderful opportunity to increase awareness of hearing loss and communication disorders. During the month of May, it is important to highlight the many benefits that audiologists can provide to the public through diagnosis and treatment of hearing disorders. As audiologists we need to emphasize our role as health care providers, educators and rehabilitation specialists for clients of all ages.
Our focus for May Month 2017 is to raise awareness of the importance of getting your hearing tested. As we all know, even though hearing loss can be gradual and difficult to notice, the effect it has on communication and social interaction can have immediate consequences. To help CAA members with their own efforts to share this message, we have provided CAA members with resources targeted to members of the public with hearing loss and family doctors who see many patients with hearing and communication difficulties.
We have created a printable poster targeted to the public, specifically those who may have started to notice significant impacts on their daily experiences. This poster prompts people to consider that perhaps music no longer sounds as natural or rich as it once did and suggests a visit to an audiologist for testing.
Look in the May 18th National Post supplement on hearing health for the CAA article on the importance of hearing to quality of life and making managing hearing part of routine personal health management.
For members seeking to increase physician referrals, we have created an "Audiology 101" presentation designed to support an information session you may use directly with physicians. The intent of this presentation is to educate family doctors all over Canada on who we are and how Audiologists can help to play an integral part in the care of their patients.
Members only resources are available in the professional services section of the CAA website www.canadianaudiology.ca
Happy May Month!
About the Authors

Bonnie Cooke is a registered clinical audiologist at Hotel Dieu Hospital in Kingston, Ontario where she works with patients of all ages performing hearing assessments and providing treatment/management for those with hearing loss. In addition, Bonnie Cooke is a part-time course instructor for the Communication Disorders Assistant program at St. Lawrence College where she teaches the amplification component of the curriculum.  Bonnie Cooke has experience working in both the public and private health care sectors, as well as three years of experience as an industry representative with Oticon Medical. While working with Oticon Medical, Bonnie worked as a business development manager and clinical specialist where she provided support to clinicians, researchers and surgeons who work with cochlear implants and bone anchored hearing devices.
Bonnie Cooke is a community advocate for hearing health awareness and is focused on improving the quality of life for those affected by hearing loss, their families and/or caregivers.  As a volunteer with CAA, Bonnie's focus is to help forge relationships between Canadian audiologists, clinical and otherwise, in order to help advance the profession of audiology through knowledge-sharing, collaboration and advocacy!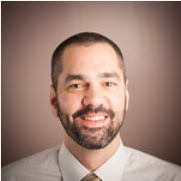 Justyn Pisa is the coordinator of the Surgical Hearing Implant Program for the province of Manitoba.  He holds affiliations with the Central Speech & Hearing Clinic as an implant audiologist and the University of Manitoba's Laboratory for Surgical Modeling, Simulation and Robotics as a research assistant.  He obtained his BA (Native Studies) from the University of Manitoba, his MSc (Audiology) from Minot State University and his AuD from Salus University.  Justyn's previous experience includes research and development of conventional amplification with a focus on directional microphone performance and noise management algorithms. He currently serves on a number of regional committees tasked with streamlining the pediatric referral process and reducing surgical wait times for all patients.
---
Too Loud! For Too Long!
Loud noises damage hearing
Overview
Hearing loss is the third most common chronic health condition in the US. Almost twice as many people report hearing loss as report diabetes or cancer. Noise exposure away from your job can damage your hearing just as much as working in a noisy place. Being around too much loud noise—like using a leaf blower or going to loud concerts—can cause permanent hearing loss. And once it's gone, you can't get it back! You can have hearing loss before you even notice you're having problems. Noise is measured in what are called decibels (dB). Over time, listening to loud sounds at high dB levels can cause hearing loss—or other hearing problems like a ringing sound in your ear that won't go away. The louder a sound is, and the longer you are exposed to it, the more likely it will damage your hearing. The more often you are exposed to loud sounds over time, the more damage occurs. It's important for healthcare providers to ask about hearing and to screen those who are at risk.
Healthcare providers can:
Ask patients about exposure to loud noise and trouble hearing, and examine hearing as part of routine care.
Provide hearing tests when patients show or report hearing problems, or refer them to a hearing specialist.
Explain how noise exposure can permanently damage hearing.
Counsel patients on how to protect hearing.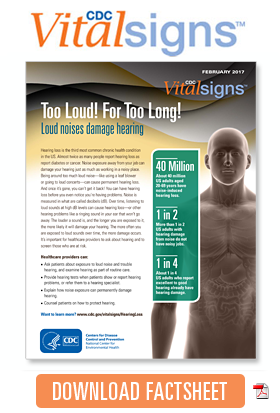 About 40 million US adults aged 20-69 years have noise-induced hearing loss.
More than 1 in 2 US adults with hearing damage from noise do not have noisy jobs.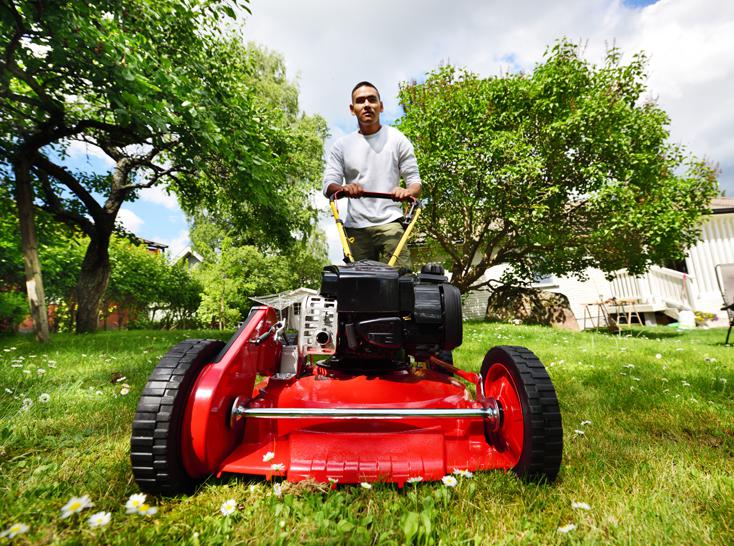 About 1 in 4 US adults who report excellent to good hearing already have hearing damage.
Problem
Many people are exposed to noise that damages their hearing.
Hearing gets worse over time the more often people are exposed to loud sounds.
About 53% of people ages 20-69 who have hearing damage from noise report no on-the-job exposure.
About 24% of people ages 20-69 who report having excellent hearing have measurable hearing damage.
About 20% of adults with no job exposure to loud sounds have hearing damage.
Hearing loss often gets worse for years before anyone notices or diagnoses it.
People may not know that activities away from work can damage hearing just as much as noise on the job.
People delay reporting hearing loss because they don't know or won't admit they have a problem.
Less than half (46%) of adults who reported trouble hearing had seen a healthcare provider for their hearing in the past 5 years.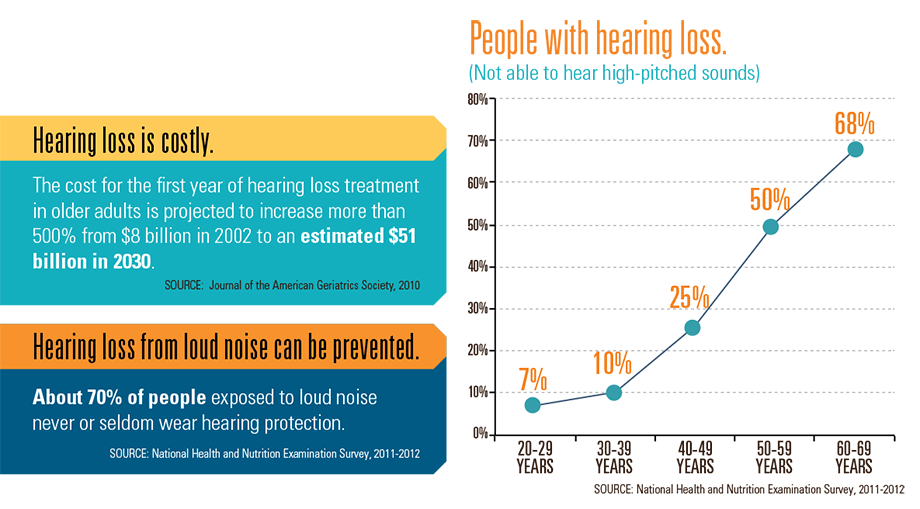 Hearing loss causes many problems.
Continual exposure to noise can cause stress, anxiety, depression, high blood pressure, heart disease, and many other health problems.
Some people are at higher risk for hearing loss, including those who:

are exposed to loud sounds at home and in the community.
work in noisy environments (especially noise of 85 dB or more for 8 hours or longer).
take medicines that increase their risk.
are male.
are age 40 or older.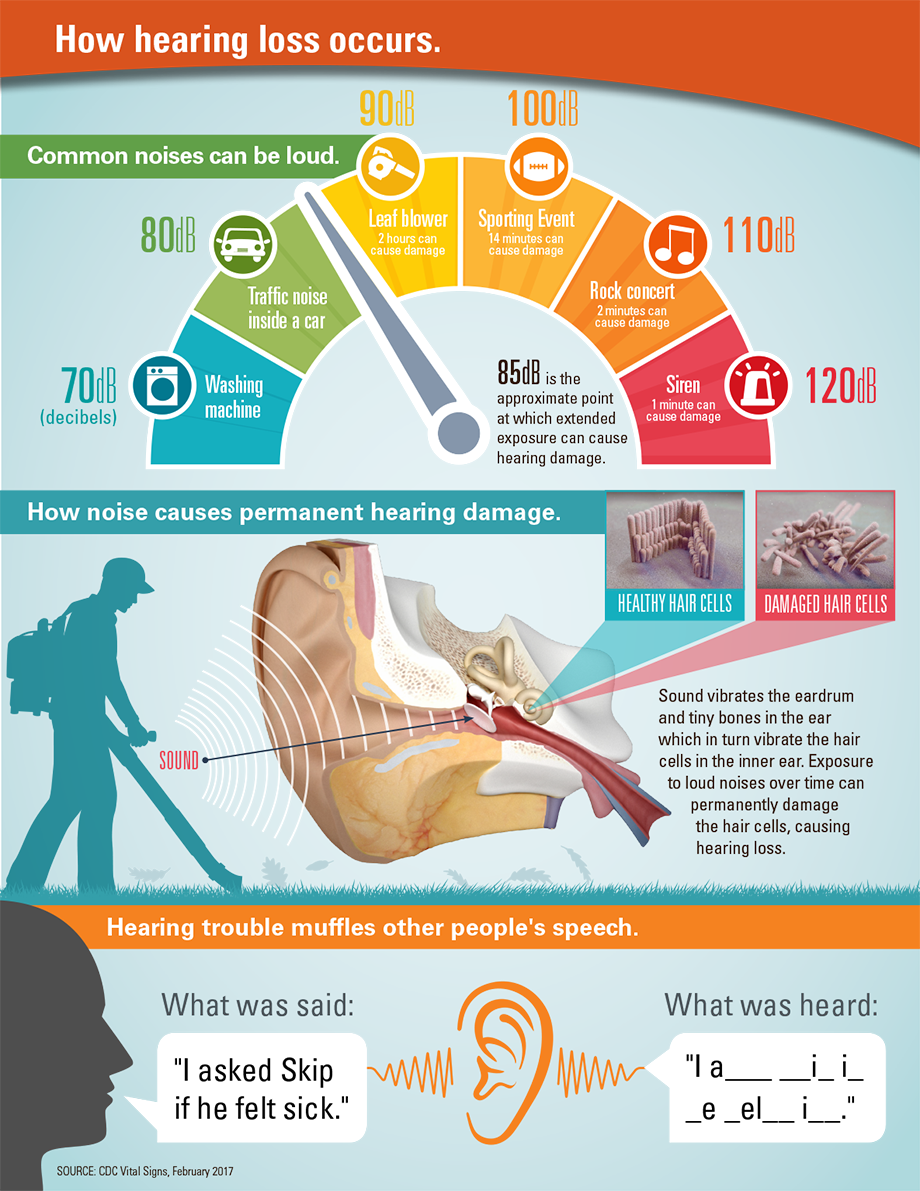 What Can Be Done?
The Federal government is
Monitoring the health of the nation and setting targets for improvement through the Healthy People 2020 hearing objectives.
Raising public awareness about the health effects of noise-induced hearing loss and how to prevent it.
Tracking hearing loss and establishing standards to protect hearing in places such as mines, factories, and airports.
Providing information to healthcare providers about effective counseling on the effects of noise exposure and correct use of hearing protection.

Supporting research on the extent of hearing loss in America, contributing factors, and the most effective prevention strategies.
Healthcare providers can
Ask patients about exposure to loud noise and trouble hearing, and examine hearing as part of routine care.
Provide hearing tests when patients show or report hearing problems, or refer them to a hearing specialist.
Explain how noise exposure can permanently damage hearing.
Counsel patients on how to protect hearing.
Everyone can
Avoid noisy places whenever possible.
Use earplugs, protective ear muffs, noise canceling headphones when near loud noises.
Keep the volume down when watching TV, listening to music, and using earbuds or headphones.
Ask your doctor for a hearing checkup and how to protect your hearing from noise.
Questions healthcare providers can ask patients.
Do you find it difficult to follow a conversation if there is background noise?
Can you usually hear and understand what someone says in a normal tone of voice when you can't see that person's face?
Do you feel frustrated with your hearing when talking to family or friends?
Are you often exposed to loud sounds, either at work or away from work?
---
CAA's 20th Anniversary!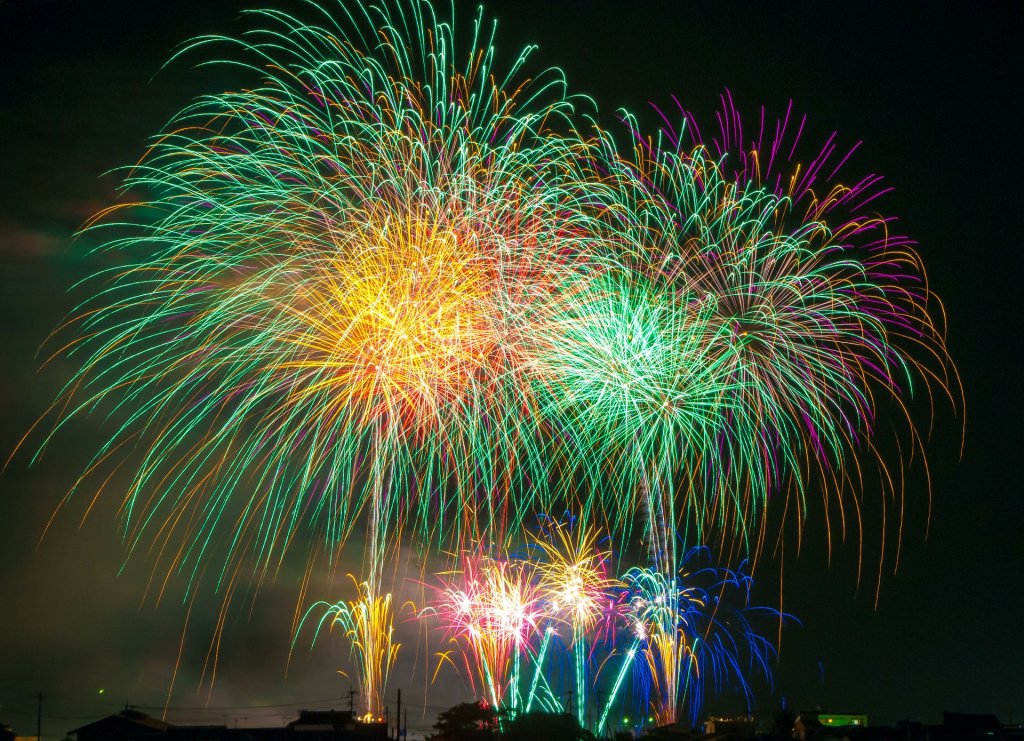 Can you believe it has already been 20 years? It all started at a pub somewhere in the United States where a group of 10 or 15 audiologists from Canada were sitting around drafting how the CAA may work… this was done on a crumpled napkin. Dennis Hirx was our first president and he set the CAA on the path that has led to what we have now. Dr. Richard Seewald was our keynote speaker and he challenged us to think hard about what we wanted for our federal audiology organization.
From these humble beginnings, the annual conference of the Canadian Academy of Audiology has become the most important annual gathering in Canada for hearing care providers, researchers, and industry professionals by offering continuous learning opportunities so that our patients and families continue to receive world-class service, promoting networking opportunities for attendees in order to strengthen inter-professional relationships, and drawing attention to the most recent advances in the delivery of hearing care therapies and technologies.
What better way to celebrate the Canadian Academy of Audiology's 20 years than to host the annual conference and exhibition in the nation's capital during the country's 150th anniversary (the "sesquicentennial")? This year's event takes place from October 11 to 14th, 2017 and adopts a format familiar to those who have recently attended, with two pre-conference workshops, a plenary session to open each day of the conference, a world-class exhibition focusing on recent technological advances, and 25 individual sessions. The academy is honoured and excited to announce that the 2017 Keynote Speaker is Dr. Edward Deci, professor of psychology at the University of Rochester. Dr. Deci is co-founder of the highly influential Self-Determination Theory, a theory of motivation that has been applied in many contexts including health care, education, the workplace, parenting, and sports to name a few. Day two opens with Dr. Christopher Plack, the Ellis Llwyd Jones Professor of Audiology at the University of Manchester. Dr. Plack is an internationally distinguished for his research on "hidden hearing loss" and will be sharing with the audience recent findings from his lab. Day three opens with Francois Julita of Sonova, Switzerland a dynamic speaker who will discuss the increasing importance of the internet in audiologic care.
The CAA is tremendously excited at the slate of feature sessions at the conference, the focus of which include a diverse range of topics including listening effort, direct-to-consumer over-the-counter devices (i.e., PSAPs), including a session comparing outcomes with traditional hearing instruments (Nick Reed, Johns Hopkins School of Medicine), cochlear implants, comorbidities of hearing loss so that practitioners can discuss the role of hearing in health outcomes beyond hearing (Dr. Harvey Abrams; Dr. Samantha Lewis National Center for Rehabilitative Auditory Research), pediatric audiology (Dr. Ryan McCreery, director of research at Boys Town National Research Hospital), basic auditory mechanisms (Dr. Larry Roberts, professor emeritus, McMaster University) and smartphone-based sound therapies for tinnitus (Dr. Michael Chrostowski, CEO of Sound Options Tinnitus Treatments)… and the list goes on.
Prior to the start of the conference, two concurrent pre-conference workshops will take place. "Patient-Centred Care: From Theory to Practice" is chaired by renowned rehab audiologist, Dr. Joseph Montano of New York Presbyterian Hospital-Weil Cornell Medical Center. An "all-star" line-up is contributing to this workshop and includes recent recipient of the AAA Distinguished Achievement Award, Prof. John Greer Clark of the University of Cincinnati, Prof. Amyn Amlani (Chair of the Dept. of Audiology and Speech-Language Pathology at the University of Arkansas for Medical Sciences), and Prof. Kathy Pichora-Fuller of the University of Toronto. The other pre-conference workshop focuses on vestibular audiology and designed for those who are just starting their path in vestibular audiology as well as the advanced professional. This inter-disciplinary session is co-chaired by recognized leaders in vestibular care, audiologists Janine Verge and Erica Zaia.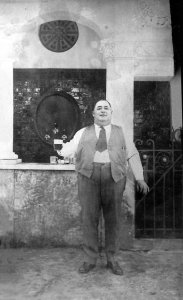 Contributing speakers in the session include surgeon and founder of the Ottawa Hospital Multidisciplinary Dizziness Clinic, Dr. Darren Tse, Dr. Devin McCaslin of the Mayo Clinic and current president of the American Balance Society, and audiologist and PhD student at the University of Montreal, Maxime Maheu.
At this year's conference gala social event, the celebration of the 20th anniversary of the academy will be in the style of a "Roaring 20s!" cocktail party and stroll through a 1920's style boardwalk called Gatsby Alley which includes a gala dinner, dance performance, costume contest, and silent auction. For those less inclined to teetotal for the evening, 1920s prohibition will not be a component of the gala.
We hope to see many friends return and new friends join us for this landmark anniversary of the academy. See you in Ottawa!
---
Vestibular Assessment and Management Scoping Review Update and Webinar
Canadian Academy of Audiology (CAA) and Speech-Language and Audiology Canada (SAC) are excited to announce the pending release of Vestibular Assessment & Management for Canadian Audiologists: A Scoping Review.
The purpose of the scoping review is to create a framework* for audiologists who perform vestibular assessment and management in Canada. The document will be posted on the SAC and CAA websites, for members only, on May 15, 2017.
To coincide with the release of the scoping review, CAA and SAC are hosting a joint webinar to share information, and encourage a greater understanding of vestibular assessment and management.
Webinar: An Overview of the Development of the Document, "Vestibular Assessment & Management for Canadian Audiologists: A Scoping Review"
Date: Tuesday, May 30 at 12 pm EDT to 1:30 pm EDT
The Vestibular Assessment & Management for Canadian Audiologists: A Scoping Review, was prepared by a joint committee of audiologists representing both the Canadian Academy of Audiology (CAA) and Speech-Language & Audiology Canada (SAC). The purpose of this scoping review was to create a framework* for audiologists on vestibular diagnostic assessment and management in Canada. The document outlines suggested knowledge requirements and provides direction to help guide practice.
Learning Outcomes:
After the webinar, participants will be able to:
Understand the need for improved vestibular assessment and management in Canada
Provide a general overview of common vestibular tests and management strategies
Describe ways to use the scoping review as a framework to improve quality, consistency and accessibility of treatment for patients who have vestibular disorders
This free webinar is open to CAA members, and SAC members and associates. Space is limited so register now!
*NOTE: The scoping review document and accompanying webinar do not represent a formal clinical practice guideline or a standard of practice. A scoping review is a document which summarizes some of the research findings in the literature and some of the commonly used practices. It is not to be used as a regulatory document.