Happenings
---
Imaging the Middle Ear
Bright Light Allows Researchers to See Bone as well as Tissue
Reprinted with permission from the Canadian Light Source Read online
http://www.lightsource.ca/news/details/bright_light_allows_researchers_to_see_bone_as_well_as_tissue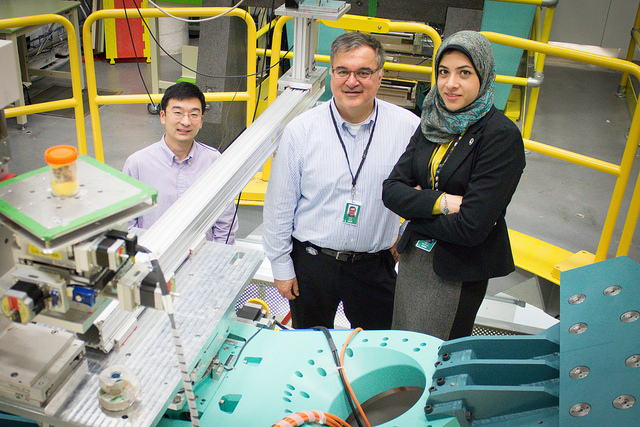 Saskatoon, Sask. – Getting good images of the middle ear and all its parts is tricky. But it's needed for scientists who want to do things like repair damage or make devices to help aging middle ears function better.
According to the Canadian Health Measures Survey, about 20 per cent of adults aged 19 to 79 years have at least mild hearing loss in at one or both ears, while close to 47 per cent of adults aged 60 to 79 years have some level of hearing loss. Damage to the middle ear is a common contributor to hearing loss.
There are several challenges to getting good images of the middle ear, especially 3D images, according to Hanif Ladak, a professor of biomedical engineering at Western University.
For one, the three bones that make up the middle ear are small, measuring only a few millimeters across. But there are even tinier soft-tissue structures that connect the bones and allow them to function. This includes ligaments, muscle and nerves which in turn are measured in micrometers – about 100 times smaller than the width of a hair.
Detailed 3D images of all the parts together are needed in order to design prostheses or implants, he said. To date, many places have devices which can generate 3D images of the bone, but don't capture the soft tissues.
This is where the Canadian Light Source came in. The researchers took complete middle ears from cadavers and placed them into chambers in the synchrotron. They were then bombarded with x-rays which basically bounced off the different parts of the samples at different rates. Data relating to the behavior of the x-rays was used to build digital 3D images.
"The CLS let us successfully image both the bone and soft tissue," he said.
Now, work can start on designing and building better implants and prostheses to help with hearing problems related to the middle ear.
In fact, 3D images from the work at CLS were so impressive, they were placed on the cover of the peer-reviewed scientific journal Hearing Research which is read by people in the hearing research community.
Ladak notes that having soft tissues captured in the imaging help elucidate how different parts of the middle ear move in relationship to each other and allow people to hear. Having that information in computer models will allow for the eventual development of new types of devices and approaches that can help with hearing problems.
At this point there have been meetings with some people from industry expressing interest in using this work, but it's too early to say what sorts of innovations may result.
In previous work, his team used the CLS to get more detailed images of another part of the ear: the cochlea. In that research, scientists were able to create a series of detailed maps, or atlas, of the cochlea that can be used by surgeons doing cochlear implant surgery – the implantation of a small electronic hearing device that helps profoundly deaf patients. The atlas helps improve the accuracy of the placement of implants, and can be used to help select the right size or length of implant.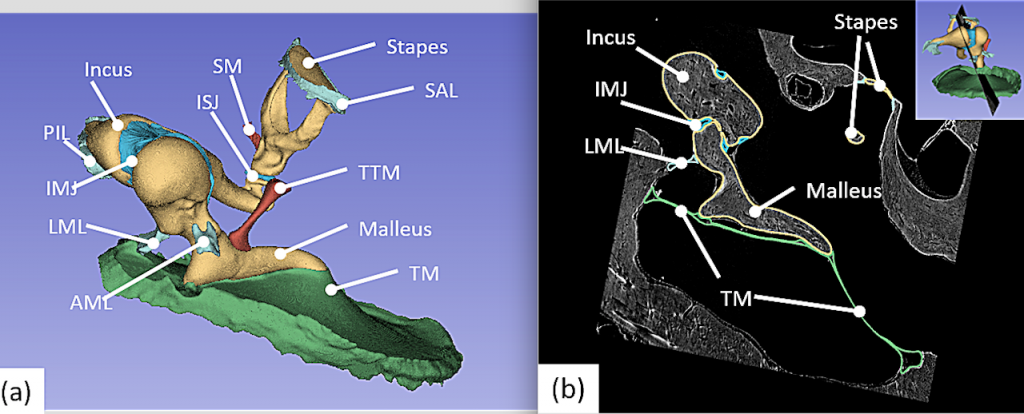 Elfarnawany, Mai, Seyed Alireza Rohani, Soroush Ghomashchi, Daniel G. Allen, Ning Zhu, Sumit K. Agrawal, and Hanif M. Ladak. "Improved middle-ear soft-tissue visualization using synchrotron radiation phase-contrast imaging." Hearing research 354 (2017): 1-8. DOI: 10.1016/j.heares.2017.08.001
---
Canadian Hard of Hearing Association Appoints Christopher T. Sutton as its National Executive Director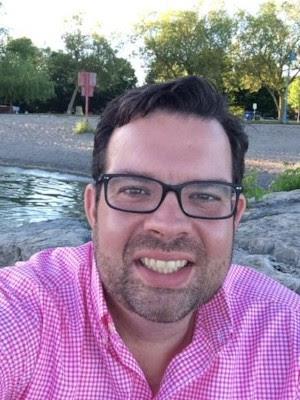 February 26, 2018-Ottawa, ON - The Board of Directors of the Canadian Hard of Hearing Association (CHHA) is pleased to announce that it has selected Christopher T. Sutton, MBA, as its next National Executive Director.
Myrtle Barrett, President of the CHHA National Board of Directors says, "the National Board of Directors is ecstatic to have Christopher joining CHHA as it's next National Executive Director. Christopher comes to CHHA with a wealth of experience working with some of the largest organizations for people with disabilities in the world. Christopher's career has spanned across the non-profit, private and public sectors in both the United States and Canada, where he has worked in various leadership capacities. Christopher has the passion, vision, experience and knowledge that CHHA requires in its next leader."
A search committee was established by the Board of Directors in November and led by Carole Willans, Kim Scott and Jane Scott. The committee recommended Christopher's appointment noting that, "it was extremely pleased to recommend Christopher to this role and that he would be the first National Executive Director to lead CHHA with a profound hearing loss.  Christopher is very well respected in both the hearing health sector and disability community and the committee was impressed with Christopher's leadership and advocacy in the areas of diversity, inclusion and accessibility. Christopher has outstanding educational credentials, which includes holding a Masters in Business Administration from Ivey Business School at the University of Western Ontario.  In addition, Christopher has a wealth of experience in business development, fundraising, government and stakeholder relations and governance which will be invaluable to CHHA as it looks to its future."
Christopher says, "I am both humbled and honoured to be joining the Canadian Hard of Hearing Association as its next National Executive Director, I have personally been connected to CHHA from a young age and have seen first-hand the impact of its work on people living with hearing loss from coast-to-coast. CHHA was there and helped my family when they learned I had hearing loss as a child and it continued to play an important role in my life as an adult. I've been so fortunate that over the years I have been able to work with so many amazing people at CHHA from across the country, people who have become my roles models and have helped me get to where I am today. I am extremely excited about all the work and opportunities we have ahead of us. I look forward to working with the National Board of Directors, staff, partners, chapters and branches, and most importantly our membership from across the country."
Christopher will be starting in this role effective immediately.  You can send him your wishes by email at csutton@chha.ca.