Be Inspired by Ida
Inspired by Ida is a program that helps hearing care professionals develop their skills in person-centered care and gives clinics a unique opportunity to brand and differentiate their business.
Hear from the California Hearing Center how the program has impacted their practice or contact contact@idainstitute.dk to join the program.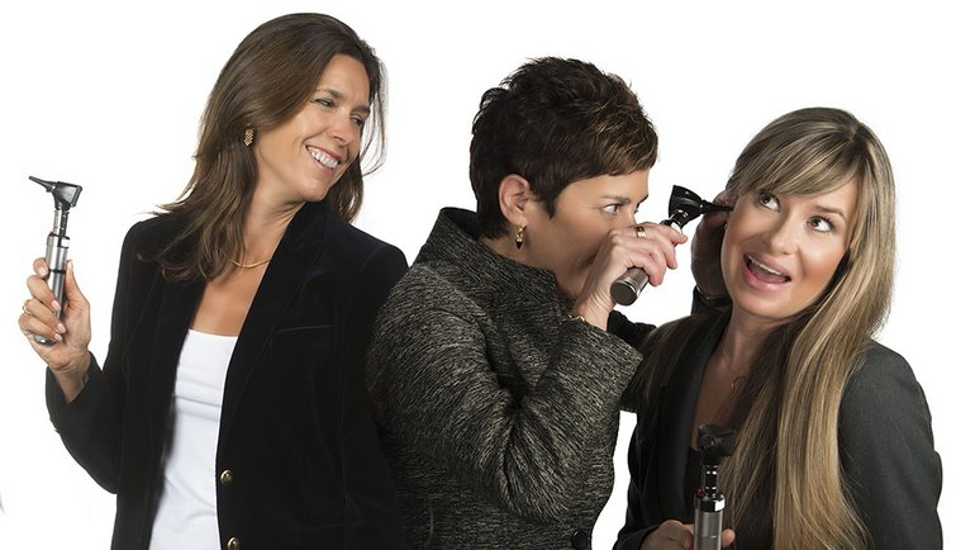 California Hearing Center on what it means to be Inspired
FRI OCT 16, 2020 09:47 AM
By Helle Gjønnes Møller
Inspired by Ida is a program that helps hearing care professionals develop their skills in person-centered care (PCC) and gives clinics a unique opportunity to brand and differentiate their business. But what does it mean to be Inspired in an everyday audiology practice? We checked in with the California Hearing Center – the first clinic to join Inspired back in 2018 – to learn how the program has impacted their practice and look at some real-life examples.
Inspired by Ida
Since its launch, Inspired by Ida has attracted hearing care professionals and clinics from across the world – all of them keen to become endorsed practitioners of PCC. And the results speak for themselves: In a recent survey among Inspired members, 70% of respondents reported that the program had helped them increase client satisfaction and loyalty, while 90% said the program had improved their counseling skills.
Dr. Darcy Benson, Practice Owner and Audiologist at the California Hearing Center, says: "After joining Inspired, we have truly managed to differentiate ourselves from other practices in the community, demonstrating to clients that we offer care that is empathetic, personalized, and tailored to their specific needs. The program has made a tremendous difference, both in terms of professional development and client satisfaction."
Big smiles across their faces
Dr. Benson has numerous examples of cases where the explicit commitment to PCC has impacted client satisfaction in her clinic. "I recently saw an older woman who came in with her daughter. I asked her to tell me about her motivation for improving her hearing, about her lifestyle needs, and about who was important to her communication," Dr. Benson says. "They immediately said that they were thrilled with my questions – as this personalized approach was different from what they had met elsewhere. Big smiles came across their faces."
Lais Ama, Senior Audiologist at the California Hearing Center, concurs: "Quite often, we assume that we understand the client's environment and needs. In the past, our elder clients would typically withdraw from a working life to a passive retirement – from an active social life to a quiet existence. Today, with our increased focus on PCC, we typically see patients that are able to enjoy many more active and social years. Our online reviews reflect that such actions are noticed; clients are extremely satisfied with our services."
Empathy, hope, and a lot of listening
Another specific example of how PCC has helped to increase client satisfaction was when Dr. Benson saw a gentleman in his 70s who appeared nervous and distressed. As a university professor, he was concerned that his poor hearing and tinnitus were making it increasingly difficult to hear in the lecture hall and he feared he would have to step down from his position. He reported that none of the audiologists he had seen previously seemed to appreciate his problem, nor find a solution that was tailored to his needs.
"At our initial encounter, he said he did not understand his audiogram and provided me with a copy from another facility. We repeated the test and I used Ida's My Hearing Explained tool to help him understand his hearing. After fitting him with new hearing aids and communication strategies, he said his life had completely changed. On our website he reviewed the California Hearing Center as 'the most competent, efficient, and caring practice he had ever encountered'. I believe his success was a combination of empathy, hope, a lot of listening, open-ended dialogue, shared goal-setting and the involvement of his family – all of which are core principles of PCC," says Dr. Benson.
Life-changing dialogue
Yet another example was when a gentleman in his late 40's came to the clinic because he was suffering from tinnitus and some slight difficulty hearing. In the past, he had been told that nothing could be done to help his situation. However, Dr. Benson applied a person-centered approach to fully understand his unique challenges: "I asked him to describe the tinnitus in more detail – how it was impacting his quality of life and whether the mild hearing loss was causing any communication problems. I recommended a mild gain hearing device with a built-in sound therapy tool for the tinnitus. Upon his return to our clinic he said that the improvement in hearing and reduction in the annoyance of the tinnitus had completely changed his life. He has expressed his enjoyment at every encounter with me and our clinic since," says Dr. Benson.
Joining the program
Joining Inspired by Ida is easy and free. People complete two online courses in person-centered methods and sign a code of ethics underscoring their commitment to PCC. They are then awarded the Inspired by Ida label, which they can use externally to promote their PCC qualifications and differentiate their practice. To make it easy for consumers to find Inspired clinics, the Ida Institute is collaborating with clinic locators findhearing.com, Healthy Hearing, and Hearing Directory.
Visit Inspired by Ida to find out more and join the program.