Industry News
Congratulations On Your Retirement, Alberto Behar!
Alberto Behar has been a long-time columnist with CanadianAudiologist, and the Canadian Hearing Report with Noisy Notes. Now that he is over 90, he has decided to slow down a bit, and his last column appears in issue #1, Vol. 9 of CanadianAudiologist.ca. On behalf of the editorial committee, we would like to thank Alberto for his work.
I first met Alberto when he was with Ontario Hydro and was responsible for hearing conservation and noise control. Before that, he worked at the Ontario Ministry of Transportation designing highway noise barriers. At that time, we worked together, with others, on the development of noise standards for the province of Ontario. And Alberto, Meg Cheesman, and I published Noise Control: a primer (Singular Publishing Group, now Plural Publishing Group, in 2000).
Alberto is a professional engineer and Certified Industrial Hygienist and, as an acoustical consultant, has been active for over 55 years in hearing conservation, noise and vibration measurement, assessment, and control. In 1966 he was the Director of the Department of Acoustics at the Instituto Nacional de Tecnologia Industrial in Argentina, and in 1977, as a result of an Argentinian coup, he came to Canada.
He has contributed significantly to Canadian standards and helped develop national and provincial standards, and along with way, he has been the recipient of many awards (such as the CSA Award of Merit in 2013 and Hugh Nelson Award of OHAO in 2001, and Fulbright scholarship). And Alberto is still active as a researcher at the Ryerson University in Toronto, dealing mainly with hearing conservation and associated areas.
The Canadian Academy of Audiology wishes you well on your retirement and thanks you for your contributions.
Marshall Chasin, AuD., Editor-in-Chief, CanadianAudiologist.ca
March 2022
Editor's Note: All of Alberto Behar's old Noisy Notes columns can still be accessed. Readers should click on "past issues" and in each issue, going back to the inception of CanadianAudiologist.ca in January 2014, you will find his contributions.
---
Announcing the World-Wide Launch of Canadian Hearing Services Global Partnerships for Research & Innovation
Tuesday, February 1, 2022
TORONTO - It is with great pleasure and pride that we announce the launch of Canadian Hearing Services Global Partnerships for Research & Innovation ("CHS Global Partnerships for R & I"), a non-profit organization whose sole purpose is to advance evidence-based scientific study focused exclusively on advancing research and knowledge that will directly improve the quality of life for Deaf and hard of hearing individuals around the world through its funding programs.
Hearing health is a foundational challenge, exacerbated by aging populations around the globe. According to the World Health Organization's 2021 World Report on Hearing, by 2050 approximately 2.5 billion people globally will be living with some degree of hearing loss, of whom at least 700 million will require rehabilitation services.
Amongst the measures suggested to address this challenge, the World Health Organization has noted that "relevant and impact-oriented research that supports implementation of integrated, people-centered ear and hearing care services across the life course" will be required.
In alignment with the international need for more research and evidence, CHS Global Partnerships for R & I is committed to its mission of acting as a catalyst in generating the expertise and resources that creates a positive and sustainable impact in the advancement of hearing health.
"The commitment of CHS Global Partnerships for R & I is to build an organization that connects breakthrough research to the innovators who can turn knowledge into tangible products and services," said Timothy Andradé, Board Chair for CHS Global Partnerships for R & I. "This will be accomplished by networking with, and facilitating partnerships between, researchers, academic institutions, governments, NGOs and incubators across the globe that will bring together the resources, expertise, commitment, and passion to create impactful change and advance the quality of life for people around the world."
"CHS Global Partnerships for R & I is well-positioned to be an internationally recognized and forward-thinking leader in the proactive development of networks of research and researchers committed to, and aligned with the advancement of hearing health and its social determinants," said Julia Dumanian, President and CEO of Canadian Hearing Services. "With more than eight decades of experience supporting the needs of the Deaf and hard of hearing communities in Canada, CHS is well positioned to play an instrumental role in bringing together hearing healthcare forces and innovators not only from across Canada, but from around the world."
In its first phase, CHS Global Partnerships for R & I will focus on advancing research in the following four priority areas:
Hearing Health – prevention, identification, assessment, treatment and (re)habilitation of auditory and balance difficulties
Hearing Science – research activities in the fields of acoustics, neuroscience, and psychology concerning perception of sound
Deaf Studies – research activities in the fields of sociology, language, and inclusivity of Deaf individuals
Quality of Life – research related to the impacts of being Deaf or hard of hearing as it pertains to an individual's ability to participate and enjoy life activities
CHS Global Partnerships for R & I will be inviting initial submissions for two-year research grants in April 2022 and will announce the successful recipients in December 2022.
For more information on CHS Global Partnerships for R & I, please visit www.chsglobalpartnerships.com.
---
Obituary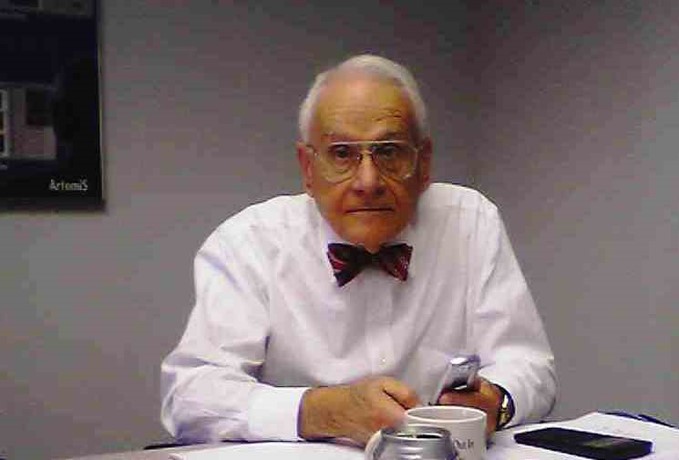 ---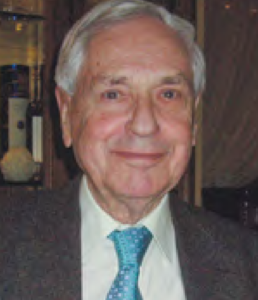 Obituary
Tony's research addressed many significant and practical concerns. In the early 1950s, the intense noise generated by large suction rolls in the production of paper was a serious industrial concern. Together with George Thies-sen, then head of the Acoustics Section at the National Research Council of Canada, Tony demonstrated a considerable noise reduction by substituting the simple patterns of holes in the cylinders with more complex patterns.
---

WS Audiology Is Proud to Announce That We Have Been Selected As One of Hamilton-Niagara's Top Employers For 2022!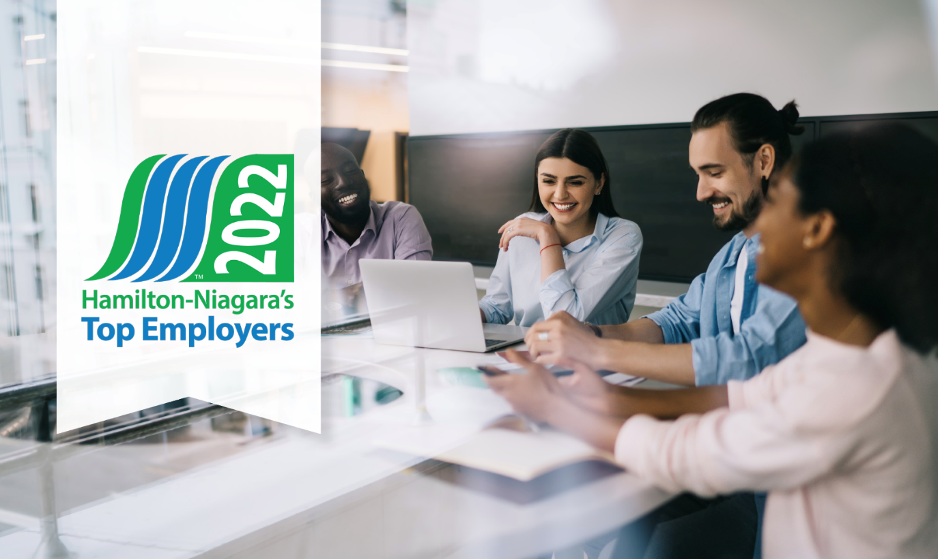 WS Audiology continues to live the adage that "your customer experience will never exceed your employee experience" is something that we take very seriously. Ensuring that our people have a transparent, honest and enjoyable work environment is paramount to our success.
This past year, we have experienced yet another year of unprecedented change, continuing to manage a merger of two companies through a pandemic and are pleased with the dedication and professionalism each member of our team has shown throughout the past year. WS Audiology has diligently been working towards building an organization that strives to be the best at everything we do.
Now in its 15th year, Hamilton-Niagara's Top Employers is an annual competition organized by the editors of Canada's Top 100 Employers. This special designation recognizes the employers that lead their industries in offering exceptional places to work. Employers are evaluated by the editors of Canada's Top 100 Employers using the same eight criteria as the national competition:
Physical Workplace
Work Atmosphere & Social
Health, Financial & Family Benefits
Vacation & Time Off 5. Employee Communication
Performance Management
Training & Skills Development
Community Involvement. Employers are compared to other organizations in their field to determine which offers the most progressive and forward-thinking programs.
WS Audiology is honoured to be mentioned alongside the other notable honourees which include Hospitals, Universities and a national charity supporting youth across Canada! Congratulations to all the winners on creating positive and progressive work environments for the Hamilton-Niagara Area.
Jeff Malpass, President and CEO of WS Audiology Canada, and his Leadership Team would like to acknowledge and thank the dedicated team for making our organization an incredible place to work. While an organization can often be measured by its products and processes, it is the people that truly make it a special place.