The Virus and Hearing Loss
Renowned auditory researcher Dr. Robert Harrison brings us up to date on information and research from the Labs. Appropriately titled "From the Labs to the Clinics", Bob is involved in laboratory and applied/clinical research, including evoked potential and otoacoustic emission studies and behavioural studies of speech and language development in children with cochlear implants. For a little insight into Bob's interests outside the lab and the clinic, we invite you to climb aboard Bob's Garden Railway.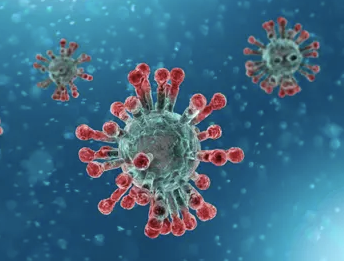 With the whole world fixated on the viral epidemic, it is timely to remind ourselves about viral infections that can cause hearing loss.
Many virus types have been implicated in causing sudden sensorineural hearing loss. Generally, we use the terms viral cochleitis or labyrinthitis, and specific viruses that may be involved include mumps and rubella virus, herpes simplex and cytomegalovirus (CMV). There was some initial speculation that the human immunodeficiency virus (HIV) might directly cause hearing loss, particularly after HIV antigens were detected in inner ear tissues. Whilst a direct correlation of HIV to sensorineural hearing loss has not been established, the AIDS condition may predispose the inner ear to other opportunistic infections.
More exotic, and associated with sudden hearing loss, is the Lassa fever virus, and also the chikungunya virus – a mosquito-transmitted alpha-virus. The Zika virus is also definitely associated with SNHL. The mechanisms by which Zika virus causes hearing loss (i.e., the pathogenesis) shares some characteristics with CMV related hearing loss.
This author has a particular interest in studying CMV-related hearing loss. Considering all of the known viral agents, congenital CMV infection is the most common infectious cause of sensorineural hearing loss. There is a prevalence of about 0.5% that translates into 20,000 congenitally infected neonates born in the U.S. annually and (by the usual divide-by-ten rule) 2,000 in Canada. In the U.S. almost 400 children die each year from this disease, and approximately 7,000 develop permanent disabilities (divide by 10 for Canada). The most common permanent disability is hearing loss, with an estimate that CMV infection is responsible for 20% of SNHL in young children.  More than half of these children will develop a progressive form of hearing loss.
My present research is attempting to define the route of the viral invasion of the inner ear and the structures in the cochlea that are most vulnerable. Our initial data points to the capillary blood vessels of the stria vascularis as being one of the primary sites of damage.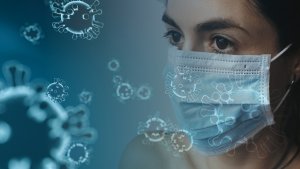 So, What About COVID19? Can It Directly Cause Hearing Loss?
The evidence to date suggests not. Various types of rhinovirus and coronavirus can cause upper respiratory infections. Of interest is the possibility that some of these can predispose children to acute otitis media. Some types of rhinovirus and to a lesser extent coronavirus (not specifically COVID19) have been detected in middle ear fluid samples. However, there is no evidence that a coronavirus such as COVID19 can directly cause a sensorineural hearing loss.
Stay safe everyone!