Happenings
World Congress of Audiology, September 18-21, 2016, Vancouver, Canada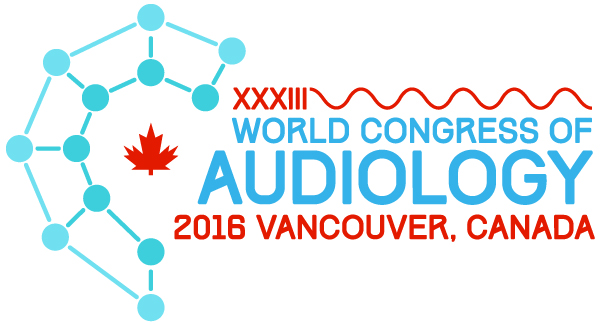 Join us for a truly world-class adventure in education, networking, exhibitions and tourism at the World Congress of Audiology 2016 (WCA2016). The congress is co-hosted by the Canadian Academy of Audiology (CAA) and Speech-Language and Audiology Canada (SAC) and endorsed by the International Society of Audiology (ISA).
The congress will include pre-congress workshops, roundtable plenary sessions, featured concurrent sessions, contributed papers and sponsor symposia. All of our sessions will afford delegates the opportunity to engage, share and learn in a highly collaborative setting. A diverse scientific program was designed to provide the latest innovations and research from leading hearing health-care professionals from around the world. Emphasis will be placed on relating research evidence to clinical practice. The topics for roundtable and featured sessions are posted on the website.
The exhibit hall will showcase a range of the latest products, services and solutions related to audiology and serve as the networking hub for valuable face-to-face interaction with industry representatives. A variety of exclusive sponsorship opportunities are still available!
The Sheraton Wall Centre is Vancouver's largest hotel, located in the heart of the city and easily accessed from the Vancouver international airport. This esteemed meeting centre is close to entertainment and dining and is just a 10-minute walk from the ocean.
Located on Canada's west coast, nestled between the rugged Coastal Mountain Range and the Pacific Ocean, Vancouver offers an exciting blend of cosmopolitan amenities, natural beauty and cultural attractions. When planning your trip, include vacation time to explore memorable tourist attractions including cruises, mountain sites, multicultural city venues and stunning views.
The call for poster and podium presentation abstracts is scheduled to open in late November 2015. Bookmark the congress website to easily check for updates.
Plan to join us for an educational, networking, business and social experience you will not soon forget!


---
Andre-Pierre Benguerel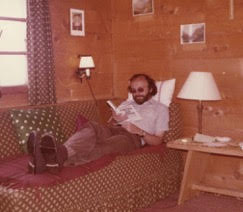 It is with great sadness that I report the death of André-Pierre on June 25 2015 following a long period of leukemia. A professor emeritus at the University of British Columbia, Andre-Pierre was the first faculty member I hired from Gordon Peterson's lab at the University of Michigan, to join the Division of Audiology and Speech Sciences in the Department of Paediatrics, the school's first home at UBC. Many of the first classes of students will recall his insistence that they come with a background in calculus, and the terror of his first exam in the fall term. His interest in speech science centred on coarticulation, an area of the field to which he made a number of highly original contributions, which continue to be referenced in current research. He took few sabbaticals during his tenure at UBC, but the most significant was to the University of Tokyo in the late '70s that gave him a lifelong taste for sushi and sashimi, which on his return he shared with any who cared to join him at one of the few Japanese restaurants in Vancouver, usually on East Hastings. Many of his early graduate students will recall with fondness their first taste of fondue or raclette at his dining room table – and the penalty for losing a piece of bread. I know that he will be remembered by his many friends, colleagues, and former graduate students as a gentle man, a scrupulous scientist, a just teacher, a caring friend and mentor, a music lover, an avid and enquiring traveller, a gourmet—and a gourmand. His searching questions, worldview, and wise counsel will be sorely missed by all of us. He was a particular friend to Carolyn and me, and to our children. He is survived by his brother François (wife Margit) of Basle, Switzerland, a nephew and niece, and their children.
Submitted by John H. V. Gilbert CM, PhD, FCAHS
Founding Director
---
Regulatory Colleges Announce Exploration of Clinic Regulation

The College of Audiologists and Speech-Language Pathologists is pleased to be part of a joint initiative to improve the oversight of health care clinics in Ontario.
Currently, there is an opportunity to strengthen clinic oversight in Ontario, as the present situation results in regulated health professionals working in clinics sometimes being put in a position that could compromise the quality of care offered to their patients.
The following health professional regulators are working to improve clinic oversight in Ontario:
College of Audiologists and Speech-Language Pathologists;
College of Chiropodists;
College of Chiropractors;
College of Dental Hygienists;
College of Kinesiologists;
College of Massage Therapists;
College of Naturopaths;
College of Occupational Therapists; and
College of Physiotherapists.
Health profession regulators have a statutory mandate to protect the public interest by registering competent and ethical health care practitioners, administering a complaints and discipline process and implementing quality assurance initiatives-including the development of standards of practice to which all practitioners must conform.
Ensuring that the public is protected when using clinic services aligns solidly with the colleges' mandate under the Regulated Health Professions Act, 1991. It also aligns closely with the government's focus on transparency and accountability, and is a priority for the colleges because it is the right thing to do in order to protect patients.
Stakeholder feedback and consultation is important to inform the work of the colleges in their efforts to identify solutions. Consultations will begin later in 2015.
Background
The College of Audiologists and Speech-Language Pathologists is mandated to protect the public by regulating the practice of Ontario's audiologists and speech-language pathologists. The College sets and enforces standards to ensure that audiologists and speech-language pathologists are providing high-quality, ethical care. Registered audiologists and speech-language pathologists adhere to a code of ethics to ensure they put the interests of their patients/clients ahead of personal interests. The College holds audiologists and speech-language pathologists accountable for their practice by investigating any complaints against them.
While regulated professionals are subject to strict rules that govern their practice and are accountable to a regulatory college, the same may not be true of their employers or the facilities in which they work. It has long been a concern that regulated health professionals are sometimes placed in situations which make it difficult to adhere in all circumstances to their standards of practice.
The Colleges Clinic Regulation Working Group is planning to submit a proposal to the Ontario government to provide oversight of clinics to ensure their adherence to standards supportive of regulated health professionals, and which are patient/client-centred.
Over the next several months, the group will work to research regulatory options and consult with their members and stakeholders, with the goal of submitting a proposal to government to regulate clinics.
We will keep our members and stakeholders informed of our progress, and there will be opportunities for your input as we proceed.
---
CSA Z94.2-14 Now Available in French
OHS Standards is pleased to announce that the French version of CSA Z94.2-14 has now been published.
A members copy is available for downloading from our On-line Forum: https://community.csagroup.org/community/members-only-workspaces
Please inform your affiliates and other interested parties that CSA's Hearing Protection Devices Standard is now available in both languages on the On-line Store;  http://shop.csa.ca/
---
CDC Responds to Growing Outrage over Omission of Hearing Loss from Disabilities Study
Published on August 19, 2015
Used with permission of Hearing Review
The Centers for Disease Control and Prevention (CDC) says its July 31 Morbidity and Mortality Weekly Report (MMWR) report, "Prevalence of Disability and Disability Type Among Adults, United States 2013", was designed to break out for the first time ever disability prevalence rates for select functional disability types by state, and if hearing loss had been added to the list of disabilities, the survey method (random-digit–dialed telephone calls) and questionnaire may have led to inaccurate estimates. It also says it is exploring options for including a question about hearing acuity in future surveys.
As reported in the August 12 Hearing Review online news, there has been growing outrage and concern over the CDC's omission of hearing loss in its report about the prevalence of disabilities in the United States. The report shows that 1 of 5 US adults has a disability when examining vision loss, cognition, mobility, self-care, and independent living. The CDC's study is based on the Behavioral Risk Factor Surveillance System (BRFSS), an annual state-based random-digit–dialed telephone (landline and cell phone) survey of the US non-institutionalized adult (age 18+) population. The report contains a footnote that states "The BRFSS does not include the recommended question on deafness or serious difficulty hearing."
Chief among the new report's critics is the Hearing Loss Association of America (HLAA) which issued a press statement saying it does not accept that the CDC has effectively relegated hearing loss to an invisible disability. HLAA points out that research shows 20% of people in the US (48 million) report some degree of hearing loss, and the exclusion of people with hearing loss from the study marginalizes a disability that affects quality of life, ability to work, and to fully participate in society. "The release of the report comes on the heels of celebrations surrounding the 25th anniversary of the Americans with Disabilities Act, and we are stunned they failed to understand the impact of excluding hearing loss as a disability that needs to be addressed," said HLAA Executive Director Anna Gilmore Hall.
The HLAA has taken action, writing a letter to the White House and the CDC to ensure that they rectify the error, and urges others to do the same.
CDC's response to Hearing Review. Yesterday, a spokesperson for the CDC responded via email to The Hearing Review's request for comment on why hearing loss was not included in the disability study:
CDC's decision to use the Behavioral Risk Factor Surveillance System (BRFSS) as the data source for the MMWR report was based on our desire to break out —for the very first time—disability prevalence rates for select functional disability types by state. Unlike other CDC surveys [National Health Interview Survey, National Health and Nutrition Examination Survey, and Community Assessment for Public Health Emergency Response] that include questions about hearing acuity, the BRFSS is a state-based survey.
Since 2013, five of the six questions used by the Department of Health and Human Services on national surveys to gauge disability have been included on the BRFSS questionnaire. The hearing acuity question ("Are you deaf or do you have serious difficulty hearing?") was not included on the BRFSS, a telephone survey, because of concerns that the data collected by states might not accurately reflect the prevalence of people who are deaf or hard of hearing as previous research has demonstrated.
CDC is currently exploring with states and territories the feasibility of including a question about hearing acuity on future BRFSS questionnaires. If a question is included, the resulting data would help identify, by state, the percentage of adults who are deaf and hard of hearing in the U.S. and assess their health in a number of other areas. We look forward to working with partners as we explore these possibilities.
BRFSS is an important survey instrument. According to the CDC, the Behavioral Risk Factor Surveillance System (BRFSS) is the nation's premier system of health-related telephone surveys that collect state data about US residents regarding their health-related risk behaviors, chronic health conditions, and use of preventive services, and it has become a powerful tool for targeting and building health promotion activities. Established in 1984 with 15 states, BRFSS now collects data in all 50 states as well as the District of Columbia and three US territories. In 2013, BRFSS added five questions to identify disability in vision, cognition, mobility, self-care, and independent living.
BRFSS completes more than 400,000 adult interviews each year, making it the largest continuously conducted health survey system in the world. The CDC says there are at least 11 "countries eager to develop similar surveillance systems and have requested technical assistance from BRFSS staff." Therefore, the BRFSS represents an important resource in national and worldwide healthcare policy decision making.
---
Researchers at the University of Northern Colorado, the World Health Organization (WHO) and the National University of Singapore Need Your Help

We'd like to ask you to help us learn about how you use earphones/headphones when listening to music, and your perceptions regarding ways to make listening safe.
It will only take about 10 minutes to answer the questions and share your opinions. Your answers will help inform the World Health Organization and researchers at the University of Northern Colorado and the National University of Singapore. Currently, only adults may complete the survey.
Please click the link below to share your experiences and ideas! I promise it is quick!
Take the Quick Safe Listening Survey
---
Two New Executive Appointments for Unitron
Unitron has announced two new executive appointments including new leadership for Unitron Canada and the company's global customer experience strategy.
Jake Haycock, a 10+ year industry veteran has been appointed general manager of Unitron Canada. Mr. Haycock brings to the company a strong track record in sales and leadership roles. He comes to Unitron from Oticon Canada, where he was most recently VP marketing and sales. He has also held senior executive roles with Widex in the US and Canada.
"Jake is a terrific fit with the Unitron team," said Jan Metzdorff, president of Unitron. "In addition to bringing to our Canadian group extensive industry experience and a strong track record for sales leadership, he also shares our passion to always do the right thing for the customer. I am confident our Canadian customers are in great hands."
Stepping into the role of global head of customer experience is 20-year Unitron executive Rob Walesa. Walesa, who moves into the role after serving for 9 years as GM of Unitron Canada, will assume leadership for Unitron's worldwide customer experience strategy, an area of strategic differentiation for the global hearing healthcare provider.
"Providing the best service and best experience for our customers is a core focus of our strategy," said Bruce Brown, vice president of corporate marketing for Unitron. "It impacts each and every person in the Unitron organization and is translated through each of our customer touch points. Rob's intimate understanding of the Unitron culture, his passion for our customer, his legacy with the company, and his experience working in our global marketplace come together to make him the right person at the right time to lead our customer experience journey."
Headquartered in Canada, Unitron distributes its full line of hearing instruments to customers in over 60 countries. For more information, please visit us on the web at unitron.com.