Book Review
Audiological Research Over Six Decades
James Jerger, PhD
Plural Publishing, Inc.
ISBN # 978-1-63550-370-8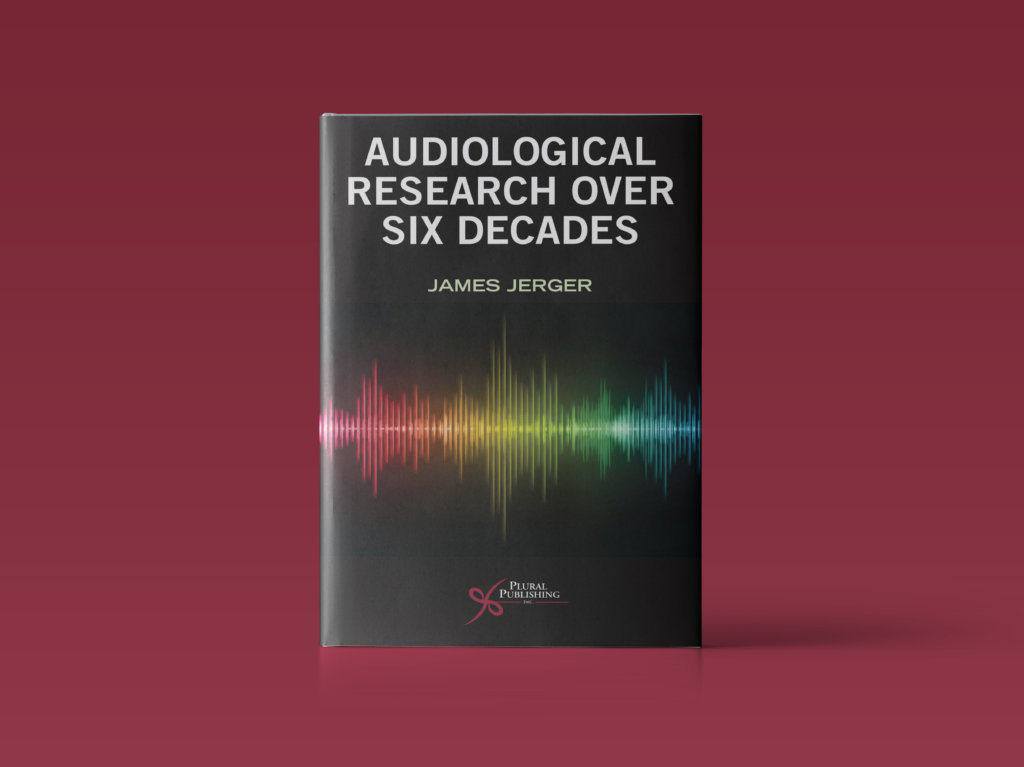 Reviewed by Marshall Chasin, AuD
I must admit to being a voyeur… or at least a historical voyeur. Audiological Research Over Six Decades provides us with a historical glimpse into how the research was performed, and its evolution, and in some cases, its return to the olden days. Central to Dr. Jerger's work is the "case example," which serves to demonstrate a certain phenomenon and how it was, and is, assessed. Audiological subtleties that may be lost in the normal data variation with large samples can be brought into focus with case examples. While studying "groups of people" has its strengths, studying individuals with case examples also has its strengths. Throughout the book, research is combined with anecdotal experiences that provide the reader with wonderful stories that either contributed to audiological research, or allow the reader to be just a fly on the wall, such as being in the taxi as a young Dr. Jerger shared a cab ride with Dr. von Bekesy.
The book is divided up into ten chapters, spanning 60 years. The first chapter, "The Early Years" describes a foray into "site of lesion" testing – something crucial in the 1950s – to attempt to distinguish between brainstem pathologies and those in the temporal lobe. Important references and enlightening figures are clearly reproduced in this chapter, and throughout the book, in color, underscoring the value of a test or a battery of tests.
Subsequent chapters deal with the history and early research behind immittance testing and how Dr. Jerger's career comes into focus in a chapter on "Binaural hearing aids." While it is true that two are generally better than one, this is not always the case. A return to individual case studies (rather than large population data) can sometimes provide the fine-toothed analysis that is sometimes lost in a statistical distribution. Dr. Jerger considers these issues with enticing subtitles such as "But is the group representative of everyone in it?" (It is also somewhat disconcerting that the "elderly group" starts with subjects over the age of 59, and I am a few years older than that!)
Other chapters deal with age and gender issues and, of course, auditory event-related potentials. Throughout each of the chapters, Dr. Jerger's own musings and unexpected meetings with many of the great research pioneers of our field paint a vivid picture of audiology over the past half-century.
This book took me about 3 months to write this review. I am not a slow reader, and usually, I get writing projects completed quite quickly, but I was drawn to read, and re-read … and re-read this book many times over these months. This is a book that I will not lend out to any friends, nor is this a book that will gather dust on my bookshelf. It is a must "re-read" for anyone interested in the history and the development of audiology as a profession.