Industry News
Press Release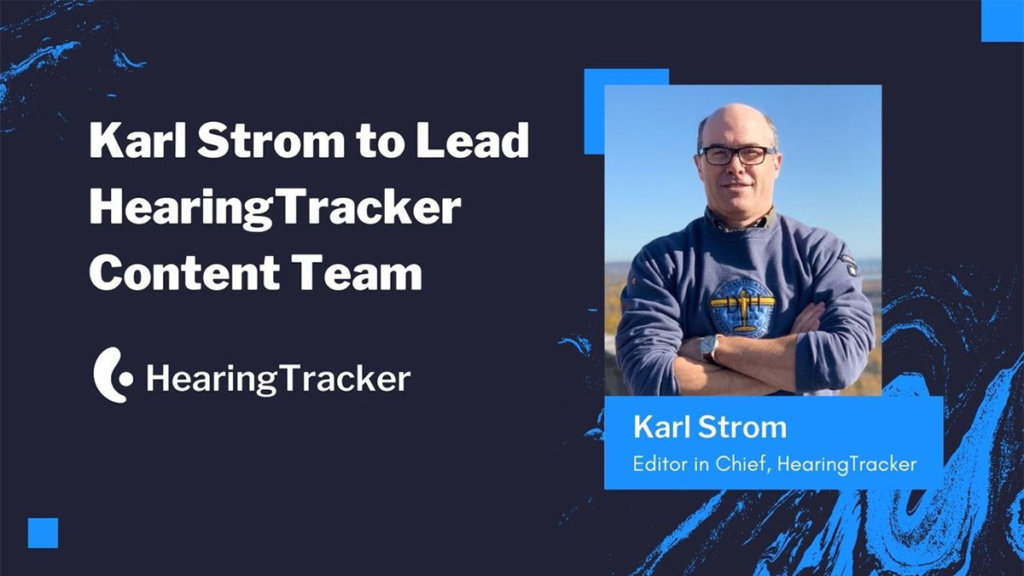 Karl Strom Joins HearingTracker as Editor in Chief
May 19, 2022 – HearingTracker has appointed Karl Strom as its new Editor in Chief. Strom will join HearingTracker Founder and President Abram Bailey, AuD, and his staff in delivering quality content on the nation's leading independent shopping resource for hearing aids and other hearing solutions.
Strom is the former Editor in Chief of The Hearing Review magazine and website, and has been reporting on hearing healthcare issues for over 25 years. As a founding editor of Hearing Review in 1994 and original general manager of the monthly publication, he has worked with many of the most prominent audiologists, hearing aid specialists, ENTs, acousticians, researchers and engineers, market experts, and business and organization leaders in the field. Over four decades, he has served as a reliable and respected source of information, creating and editing thousands of articles, as well as generating surveys, special editions, e-newsletters, podcasts, webinars, and more.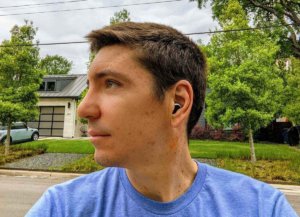 "I'm excited to have Karl join HearingTracker," says Dr Bailey. "Like many in hearing healthcare, I have benefitted from his work and insights through the years, and he will complement our growing enterprise that already includes a diverse mix of talented writers and content producers like Carly Sygrove, Kristen Fischer, Julia Métraux, Brad Ingrao, Angela Flores, Steve Taddei, Tina Sieber, Matthew Allsop, and Shari Eberts. Karl will be working closely with me, our CTO Brian Deterling, and Martin Riedi who heads up our Market and Business Insight division. We're planning on bringing some new and extremely exciting resources to hearing healthcare in the next couple years. I can't think of many people who know and appreciate the industry, its products, its people, and the unique challenges—both for our market and for consumers with hearing loss—better than Karl."
"I have known Abram and watched HearingTracker's progress for almost 10 years, and believe HT will become a central online hub for all things hearing," says Strom. "I see HT as an incredibly important and comprehensive resource for consumers. The main reason I joined Abram and his team is that far too few people with hearing difficulties are adopting quality amplification or other suitable interventions. It's well known that too many delay action or, for a variety of reasons, choose inaction. Even those who do take action can easily venture into inappropriate substandard devices or treatments—wasting their time, money, and zeal for a better life. The goal of HearingTracker is to get them on the right track tailored for their own unique proclivities, hearing loss, and life needs."
Strom will continue to work from his home office in Duluth, Minn. Besides hearing healthcare, he has a passion for baseball, hiking and camping, skiing, golf, and getting humiliated in basketball by his two teenage sons. He invites you to reach out to him at his new email address: karl@hearingtracker.com.
About HearingTracker
HearingTracker was established by Dr Bailey in 2013 as the world's first truly-independent shopping resource for hearing aid consumers. Prior to HearingTracker, there was no online resource that allowed consumers to provide written feedback and ratings on specific hearing aid models. Information was very limited, and at the time, consumers had almost no way to do their own product research. Often the only resources available were the marketing materials produced by the hearing aid companies themselves. The original HearingTracker.com website has since added:
The Audiologist Informer - a special once-daily newsletter that crams 24-hours-worth of important hearing and audiology-related news into a friendly and relaxing email that takes less than one minute to skim
YouTube Channel and Podcast - run by audiologists Matthew Allsop and Steve Taddei, HearingTracker offers real expert reviews, increasingly supported by objective lab data and recordings
The Hearing Aid Forum - the largest and most active community of hearing aid users on the internet
Hearing Aid Directory - a continually updated resource of available hearing devices complete with retail prices and customer reviews
Hearing Aid Wizard - a system that matches consumers with hearing aids that are most suitable for their listening and technology needs
Expert Answers - a Quora-like question-and-answer platform, operated by real licensed hearing experts
Hearing News - breaking news about hearing aids, hearing loss, cochlear implants, and more
Provider Directory - a comprehensive directory of hearing clinics, filterable by hearing aid brands and professional services
---
Quiet Communities, Inc. (QCi) is a national 501(c)(3) non-profit organization dedicated to protecting the public health, the environment, and quality of life for everyone — by reducing noise and related pollution. QCi hosts 5 programs: Quiet Coalition, Quiet Outdoors, Quiet Conversation, Quiet Healthcare, and Quiet American Skies.
Announcing a new conference: https://quietcommunities.org/quest-for-quiet-lunchtime-conference-series-aviation-noise/
---
In memoriam: Dr. Sigfrid Soli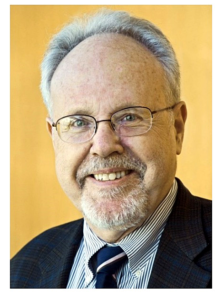 April 14, 2022
It is with a heavy heart that the School of Audiology and Speech-Sciences at the University of British Columbia announces the passing of our esteemed colleague Dr. Sigfrid (Sig) Soli. "We wish to extend our heartfelt sympathies to Sig's family, friends and colleagues. He will be sorely missed."
Sig was an Adjunct Professor in the School for many years. Until very recently, he had been collaborating with School colleagues and students on several projects related to speech perception in noise. Prior to joining our School, Sig held positions as a research scientist, first at 3M, and then at the House Ear Institute in Los Angeles, CA. He was widely known, and very much respected member of the hearing research community.
In recent years, a major focus of his work involved in the development of multilingual versions of the Hearing in Noise Test (HINT) in order to provide clinicians and their clients with a standardized tool that could be used for clinical assessment in a variety of languages.
At our School, he generously shared his vast knowledge of the field with anyone who had an interest in the assessment of hearing, and particularly of speech perception abilities.
He will be remembered for his sharp mind, and an uncommon ability to translate research findings into practical applications that have improved the quality of life for people who are deaf and hard of hearing. Both students and colleagues greatly benefitted from his kind and supportive attitude.
More information about Sig's distinguished career and his personal life can be found here.
---
Cochlear to acquire Oticon Medical for $170 million
By Matt Ogg
Business News Australia
27 April 2022
Cochlear agreed to acquire Oticon Medical after the company's parent Demant decided to exit its hearing implants business activities.
As part of the transaction, Cochlear has committed to providing ongoing support for Oticon Medical user's base with an offering that includes cochlear (an internationally out-of-patent term) and acoustic implants.
Cochlear CEO and president Dig Howitt says Oticon Medical - which has operations across Europe, North America, Australia, New Zealand and Morocco - is expected to add $75-80 million to annual revenue, although the business is currently running at a loss.
"The acquisition of Oticon Medical will provide us with greater scale and will enable us to increase our investments in R&D and market growth activities," Howitt says.
"While Cochlear is a market leader in implantable hearing, we are a small player in the hearing loss segment where hearing aids remain the primary treatment option.
"Our goal is to improve the penetration of implantable hearing solutions, building customer awareness and confidence, and offering more patients hearing solutions best suited to their individual needs."
With the acquisition expected to close in the second half of 2022 funded by existing cash reserves, Howitt says the post-closing priority will be to determine and implement a plan that returns the Oticon to profitability as quickly as possible.
"Integration costs, which include the development of compatible next generation sound processors, are yet to be determined and could range from $30-60 million. We continue to target a long-term net profit margin of 18 per cent," he says.
To comply with French labour law requirements, the proposed transaction will be subject to a mandatory consultation process with Oticon Medical's Nice-based employee works council.
Completion of the transaction will be conditional on the satisfaction of customary closing conditions and receipt of competition approvals in jurisdictions where the transaction meets relevant notification thresholds.
Cochlear will not be assuming any liability for issues that may arise from the voluntary field corrective action for Oticon Medical's Neuro Zti cochlear implant announced in October 2021.
"Driven by our mission to innovate and deliver a lifetime of hearing outcomes, we will seek to ensure that Oticon Medical's customers continue to be supported with a lifetime of hearing solutions," Howitt says.
"We will work closely with Demant to ensure a seamless transition, with continued access to current Oticon Medical technology for customers in the coming years.
"We will develop next generation sound processors and services that will enable customers to transition to and benefit from Cochlear's technology platform over time."
---
Robert Pell Retirement
Robert Pell was one of the first graduates of the Master's of Clinical Science program in Audiology of Western Ontario. He began his career in pediatric audiology at Sick Kids hospital and went on to become chief audiologist at Toronto East General Hospital. Robert moved to Timmins permanently with his family in 1987 and has had the pleasure of serving his clients at Northern Ontario Audiology Services in Timmins for over 30 years.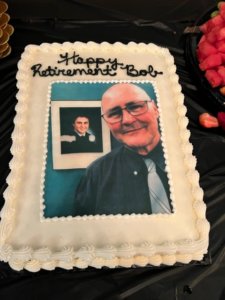 ---
Historic appointment of Canada's first Accessibility Commissioner
From: Employment and Social Development Canada
News release
April 25, 2022
Gatineau, Quebec
Employment and Social Development Canada
The goal of a barrier-free Canada, one that is inclusive from the start, is at the heart of the Accessible Canada Act (Act). That is why the Government of Canada continues to implement the Act and is introducing strong measures to ensure this goal becomes reality.
Today, Minister of Employment, Workforce Development and Disability Inclusion, Carla Qualtrough, announced the appointment of Michael Gottheil as Canada's first Accessibility Commissioner to the Canadian Human Rights Commission (CHRC), effective May 9, 2022, for a term of 5 years.
Paired with the recent announcement on April 4, 2022, naming Stephanie Cadieux as Canada's first Chief Accessibility Officer, these two historic appointments support the Government's continued commitment to increasing the accessibility and inclusion of Canadians with disabilities.
The Accessibility Commissioner is a full-time Governor in Council (GIC) appointment, under the Canadian Human Rights Act on the recommendation of the Minister of Justice. Reporting to the Chief Commissioner of the CHRC, the Accessibility Commissioner will provide executive leadership and direction within their jurisdiction for the administration and enforcement of the Accessible Canada Act and its regulations. This includes:
promoting compliance with the Act;
ensuring that federally regulated organizations meet their accessibility obligations; and,
receiving, investigating and ruling on complaints filed under the Act.
The Accessibility Commissioner will also advise and inform the Minister of Employment, Workforce Development and Disability Inclusion and submit an annual report to the Minister, for tabling in Parliament, on their activities under the Act.
Quotes
"Michael Gottheil's vast experience in justice and human rights issues are a huge asset to Canada on our mission to become a more inclusive, barrier-free country. As Canada's first Accessibility Commissioner, he will help the Government of Canada administer, implement and enforce the Accessible Canada Act. Mr. Gottheil's leadership will ensure that the rights and measures outlined in the landmark Act are not just declarations, but that they become a lived reality for persons with disabilities in Canada."
– Minister of Employment, Workforce Development and Disability Inclusion, Carla Qualtrough
"Building a barrier-free and accessible Canada means ensuring our laws and regulations are understood and enforced. Michael Gottheil is an outstanding choice for the position of Accessibility Commissioner and the important role he will play in enforcing and administering the Accessible Canada Act. This appointment marks a comprehensive step forward in advancing human rights in Canada."
– Minister of Justice and Attorney General of Canada, David Lametti
Quick facts
According to the 2017 Canadian Survey on Disability, more than 6 million Canadians aged 15 and over (22% of the population) identify as having a disability, and more than 1 in 10 youth in Canada have one or more disabilities.
The Accessible Canada Act came into force on July 11, 2019, and focuses on proactively identifying, removing and preventing barriers to accessibility. A major milestone of the Act was realized on December 13, 2021, with the coming into force of Accessible Canada Regulations that require federally regulated organizations to report to the public on their policies and practices to identify and remove existing barriers.
The Act also established new structures and positions, including:

the Canadian Accessibility Standards Development Organization, responsible for developing accessibility standards in collaboration with the disability community and industry;
a Chief Accessibility Officer, to advise the Minister of Accessibility and monitor accessibility issues; and,
an Accessibility Commissioner, to spearhead compliance and enforcement activities under the legislation.

The Government is committed to open, transparent and merit-based processes for selecting GIC appointees, who play a fundamental role in Canadian democracy.
In 2019, out of 1129 filed complaints to the Canadian Human Rights Commission, disability was the most commonly cited ground of discrimination, representing 52 % of all complaints received.
The Government is developing a Disability Inclusion Action Plan to meet the Act's objective of realizing a barrier-free Canada. Its focus will be on reducing poverty among persons with disabilities, getting them into good quality jobs and making it easier to access federal programs and services while fostering a culture of inclusion.
Associated links
Contacts
For media enquiries, please contact:
Jane Deeks
Director of Communications
Office of the Minister of Employment, Workforce Development and Disability Inclusion
jane.deeks@hrsdc-rhdcc.gc.ca
---
WHO Releases New Safe Listening Standard
Mar 4, 2022 | Common Risk Factors, Music & Entertainment | 0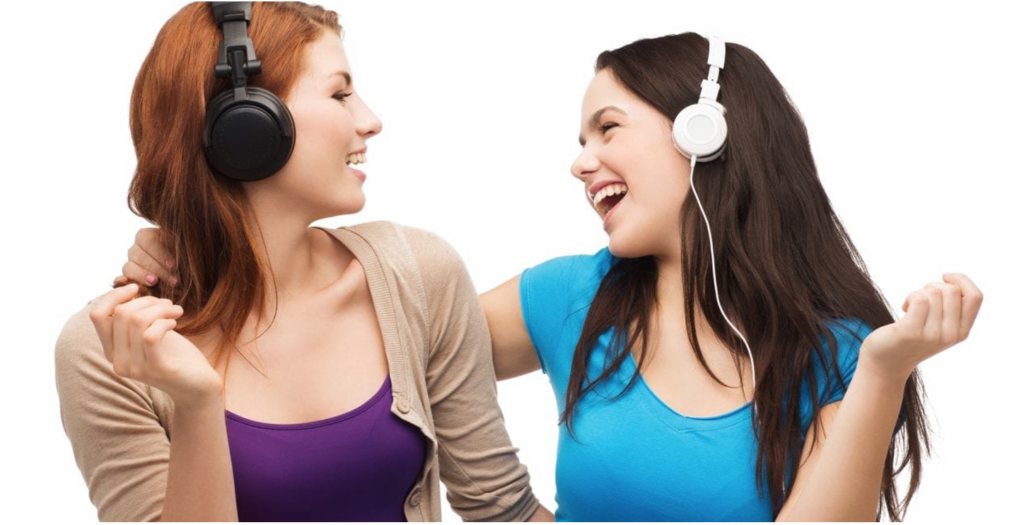 Over 1 billion people aged 12 to 35 years risk losing their hearing due to prolonged and excessive exposure to loud music and other recreational sounds. This can have devastating consequences for their physical and mental health, education, and employment prospects, according to a new announcement from the World Health Organization (WHO).
Under the theme 'To hear for life, listen with care!' WHO has issued a new international standard for safe listening at venues and events. The standard applies to places and activities where amplified music is played.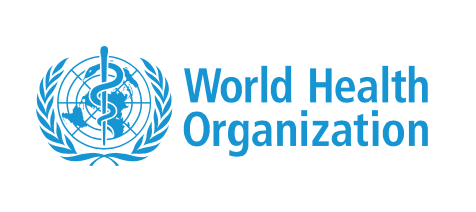 "Millions of teenagers and young people are at risk of hearing loss due to the unsafe use of personal audio devices and exposure to damaging sound levels at venues such as nightclubs, bars, concerts, and sporting events," said Dr Bente Mikkelsen, WHO Director for the Department for Noncommunicable Diseases.
She added: "The risk is intensified as most audio devices, venues, and events do not provide safe listening options and contribute to the risk of hearing loss. The new WHO standard aims to better safeguard young people as they enjoy their leisure activities."
New recommendations to limit risk of hearing loss
The Global Standard for Safe Listening at Venues and Events highlights six recommendations for implementation to ensure that venues and events limit the risk of hearing loss to their patrons while preserving high-quality sound and an enjoyable listening experience. The six recommendations are:
A maximum average sound level of 100 decibels;
Live monitoring and recording of sound levels using calibrated equipment by designated staff;
Optimizing venue acoustics and sound systems to ensure enjoyable sound quality and safe listening;
Making personal hearing protection available to audiences including instructions on use;
Access to quiet zones for people to rest their ears and decrease the risk of hearing damage; and
Provision of training and information to staff.
The new standard was developed under WHO's Make Listening Safe initiative which seeks to improve listening practices especially among young people, drawing on the latest evidence and consultations with a range of stakeholders including experts from WHO, government, industry, consumers, and civil society.
Hearing loss due to loud sounds is permanent but preventable
Exposure to loud sounds causes temporary hearing loss or tinnitus. But prolonged or repeated exposure can lead to permanent hearing damage, resulting in irreversible hearing loss. Young people can better protect their hearing by:
Keeping the volume down on personal audio devices;
Using well-fitted, and if possible, noise-cancelling earphones/headphones;
Wearing earplugs at noisy venues;
Getting regular hearing check-ups.
Advocating for the new global standard
WHO encourages governments to develop and enforce legislation for safe listening and raise awareness of the risks of hearing loss. The private sector should include WHO's recommendations for safe listening features in their products, venues, and events. To motivate behavior change, civil society organizations, parents, teachers, and physicians can educate young people to practice safe listening habits.
"Governments, civil society, and private sector entities such as manufacturers of personal audio devices, sound systems, and video gaming equipment as well as owners and managers of entertainment venues and events have an important role to play in advocating for the new global standard," said Dr Ren Minghui, WHO Assistant Director-General. "We must work together to promote safe listening practices, especially among young people."
Reprinted courtesy: Hearing Review
---
Bose to Exit Hearing Aid Market as Company Shutters Health Division
A Boston Globe report on May 3rd confirmed months of rumors circulating in the hearing industry – that the Bose hearing aid division was either closing or shifting its business strategy.
According to the report, an independent review of the company's business strategy indicated in February that the company "should no longer be selling hearing aids". After recent struggles, including closures of a number of the company's retail stores, Bose intends to focus on its most popular and best selling products.
Bose Exits Hearing Aid Business
The news that Bose is exiting the hearing aid market has received mixed reactions from both the consumer and professional communities, who are still awaiting the final rules from the FDA on Over The Counter (OTC) hearing aids – a new category for hearing aids, which many view Bose being largely responsible for creating.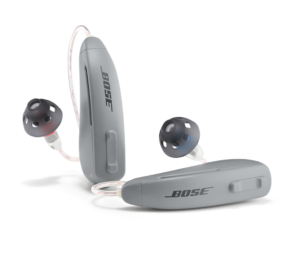 The company's SoundControl hearing aids had only been for sale to the public for less than one year, after first being unveiled in May 2021.
Prior to the release of the Jabra Enhance Plus, Bose was the only company approved in the self-fitting hearing aid category by the FDA.
Bose's primary reason for exiting the self-fit hearing aid category was shifting corporate priorities in response to intense competition from Apple for its core business. SoundControl hearing aids had less than 10 months of sales data from its nationwide launch, possibly insufficient to determine the category's potential. Yet perhaps the SoundControl's biggest miss was its traditional form factor, which evoked a midlevel, traditional hearing aid, devoid of any personality or imprint of the Bose brand, one of the company's biggest assets. In addition, Bose's experience sounds a cautionary note for entrants lining up for the soon-to-be finalized OTC hearing aid category. Launch plans must address the three-body force in hearing healthcare of stigma, denial, and apathy, which interact and represent after price, the primary challenge in hearing aid market development.
– Nancy M. Williams, Founder and President, Auditory Insight
Industry Reacts to Bose News
Brandon Sawalich, President and CEO of Starkey and former chair of the Hearing Industries Association (HIA) offered his perspective on the announcement:
"After years of lobbying for OTC hearing aids, Bose cuts its health division right before the FDA releases its final rules. Hearing aids are not a commodity. Consumer electronics companies continue to overlook an important aspect of our industry: the art and science that goes into treating hearing loss.
I hope that the sudden departure of the company that triggered this change is a turning point for the conversation around OTC hearing devices. I look forward to working with members of Congress, including Senators Warren and Grassley on a solution finally focused on the patient, not on profits of consumer electronics companies."
-Brandon Sawalich, President and CEO of Starkey