Striking the Right Balance: The Vestibular Patient Journey: An Interview with a Patient Diagnosed with Vestibular Neuritis
Michael Vekasi, AuD, R.Aud, Aud(C), FAAA and Erica Zaia, MSc, RAUD are coordinating the "Striking the Right Balance," feature which will cover the latest information on 'all things vestibular.'
If you would like to be more involved in all things vestibular, please check out and like our Facebook page by searching for "CAA National Vestibular Special Interest Group" within Facebook. You can also reach us by email at CAAvestibular@gmail.com.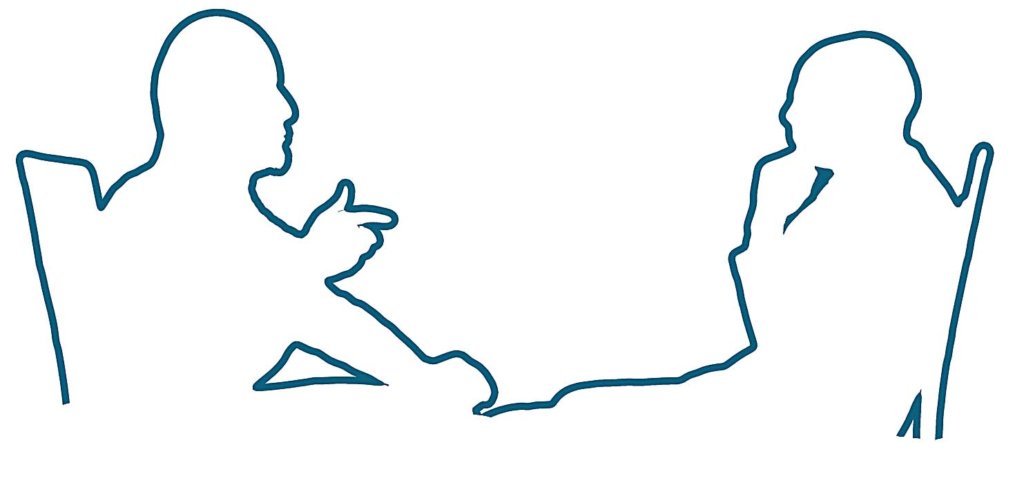 Introduction
During a recent vestibular conference, the authors attended a panel presentation where a few vestibular patients shared their stories about their patient journey through the medical system to get their vestibular (or non-vestibular) diagnosis and treatment. We hope to recreate that in a written format here with a question-and-answer interview with a vestibular patient. This is the first patient story interview in a series that we will host over time, and this specific patient story focuses on a patient diagnosed with vestibular neuritis. Future patient interviews will focus on other vestibular diagnoses, such as vestibular migraine or Mal de Debarquement Syndrome.
Anyone working with the vestibular population knows that the dizzy patient often comes into an appointment seeking answers and may be quite anxious. These patients often get bounced around the medical system a fair bit before being referred to our clinics; however, that was not the case with this patient we interviewed.
Interview
[EZ/MV]: Thank you for agreeing to answer these questions for us! How long from initial onset of symptoms until you received a vestibular diagnosis?
[VP]: 11 days from my incident of intense vertigo, until I was diagnosed by an audiologist with Vestibular Neuritis.
[EZ/MV]: How would you describe your quality of life during that time period between onset of symptoms and diagnosis?
[VP]: Those 11 days could be divided into 3 sections, I will name them mentally, but describe them physically:
"Scared Phase" (Day 0-3): I had no quality of life immediately after the vertigo attack. I was only able to lay on my right side on the couch, eyes closed. Any other position caused the room to spin or go out of focus, so I avoided moving at all costs. I only left the couch to go to the washroom or to go to bed to sleep at night. Both these walks required the help of my husband for balance and to hold a bowl, because sitting up and walking caused intense nausea and vomiting.
"Hopeful Phase" (Day 4-6): My nausea had subsided, I was able to sit up and the dizziness was minimal when I walked slowly around the house. I felt well enough to get in the car and go to a physio for the Epley Maneuver, unfortunately it was unsuccessful and they scheduled me for another appointment in 5 days. Well, the idea of feeling sick, not being able to leave the house for 5 more days was unacceptable to me.
"Frustrated Phase" (Day 7-11): I was able to socialize while sitting, but as soon as I tried to move my head or walk normally or quickly, it brought on dizziness, balance issues and a "roller coaster" fogginess in my head. I would have to lie down in a dark room for more than an hour to feel better. This led to me sleeping ½ the day because when I was awake I was irritable, defeated and depressed. Being an active person who weekly played tennis, golf and snowboarded, I needed answers. So I started researching and Dr. Google led me down a very dark "rabbit hole" of information including: vertigo, vestibular neuritis, unilateral vestibular loss, labyrinthitis, tinnitus, retro-cochlear disorder, a brain vascular event or Meniere's disease. I now knew what I had was not just vertigo and I realized I needed a professional's help. That is when I happened to stumble onto Audiologist Erica Zaia's website, she specialized in vestibular testing and rehabilitation. When I explained my situation and requested an appointment in an email, she immediately gave me an appointment for the next day. She was the first health professional that was experienced enough to understand my dizziness and balance issues and agreed with me that I urgently needed help.
EZ/MV]: How did your audiologist help you with your dizziness or vertigo? Has your quality of life changed since?
[VP]: The audiologist did the testing to see if Epley maneuver was needed, the VNG (videonystagmography) test, the positional and positioning tests, and the vHIT (video head impulse test) test. She temporarily made the diagnosis of vestibular neuritis, but because I had some unexplained test results, she collaborated with an ENT doctor. The next day the ENT doctor contacted me and had me on a 10-day course of steroids (possibly COVID related) and gave me requisitions for a full blood test work up and an MRI.
That first appointment saved me mentally, and eventually physically, more than I can express in words here. She showed me empathy, taught me to be functional in all movements, educated me to safely push through the dizziness/nausea/imbalance, and empowered me with individualized vestibular exercises that gave instant improvement AND GAVE ME MY LIFE BACK! Once I was given permission to move and was reassured of the strange fact: I needed to move and feel worse, before I would be able to move and feel better?! Vestibular rehabilitation is so counterintuitive for the patient, that is why we need a well-trained and experienced vestibular practitioner to guide us.
I had 3 Vestibular Rehabilitation appointments:
10% well = the 1st was assessment tests, referral to ENT doctor and a homework goal of functionality
70% well = the 2nd was repeat testing and customizing exercises to fix my movement challenges
95% well = the 3rd was a celebration of my successful return to tennis, golf and snowboarding, a reminder to apply the tools and monitoring I had been taught in exercises, to my sport activities. I graduated, no more appointments necessary! 
[EZ/MV]: If there is one thing you could tell your audiologist after you received your vestibular diagnosis, what would it be?
[VP]: Thank you, thank you, thank you! Not just for what you did for me, but also for seeing a need, against the grain professionally and specializing in vestibular testing and rehabilitation. Plus you are advancing the field, with your work with Audiologists and Physiotherapists, speaking to and providing practicum opportunities for students and professionals. I just hope decision makers will see that there is a gap in the medical system for patients like me, suffering from vestibular issues. The only reason I received the Audiology care I needed, was because my audiologist's website happened to come up on my google search and I was financially able to pay for her services. I'm sure there are so many others out there in need, but they have not been so lucky.
[EZ/MV]: If there is one thing you could share with any and all health professionals about dealing with patients who report dizziness, what would it be?
[VP]: General practitioners, ER doctors, audiologists and physiotherapists must be educated on diagnosing a vestibular challenge and know to immediately refer those patients to a vestibular professional. Who that vestibular professional is? We the patient, don't care as long as they are accessible through [provincial public health insurance plans] and can provide timely and effective diagnosis and treatment.
Concluding Remarks
We are hopeful that this interview about a vestibular patient's journey will emphasize the importance that audiologists play in the lives of dizzy patients. Our hope is to have additional patient stories over time that will focus on other vestibular diagnoses and the journey of other patients. Thank you for taking the time to read this article, and an exceptional thank you to the vestibular patient who was interviewed for this article – as clinicians, we can learn more through our patients.