Susan Scollie: Collaborator, Mentor, and Friend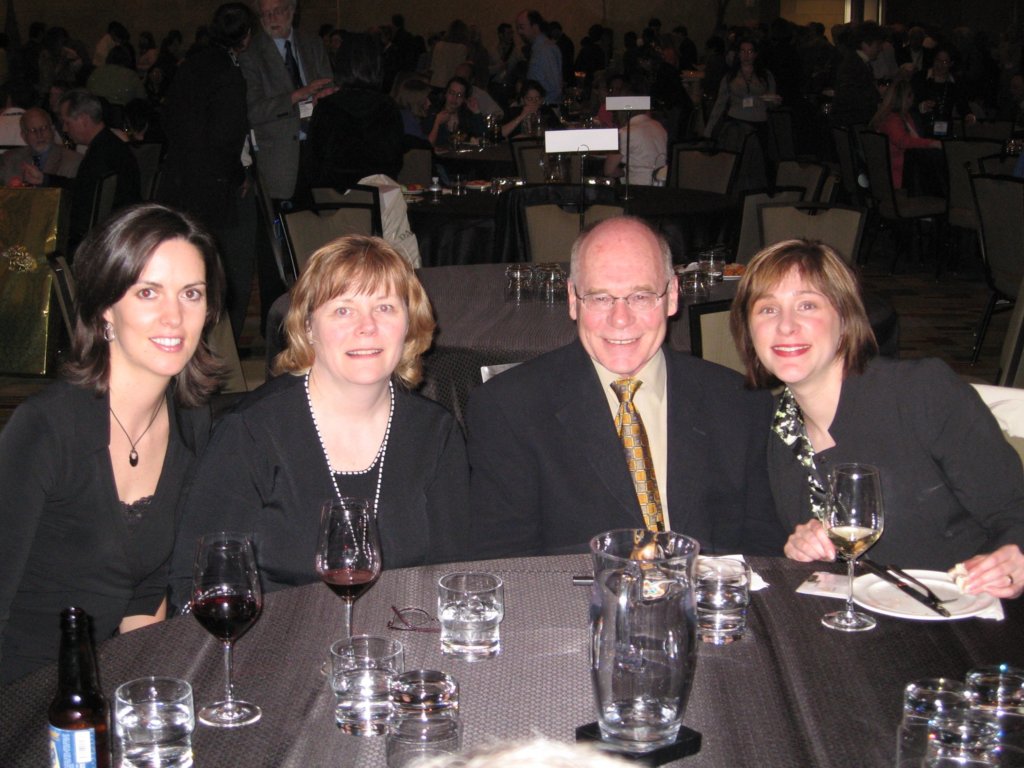 It is clear from Google Scholar and Scopus that Susan Scollie has provided significant scientific contributions to audiology. And if you have shared social time with her at a conference, you know she is as fun as she is intelligent. So, Sheila and I decided to share our unique stories of working with Susan over the past few decades since this is not something that comes across in a resume. Susan has been a tremendous collaborator, mentor, and friend to both of us, and we are pleased to share this tribute.
In September 1993, Susan entered the Audiology program at Western and quickly developed a keen interest in the activities in Dr. Richard Seewald's Child Amplification Laboratory. Sheila had worked as a Research Audiologist in the lab for several years and had a pretty thorough understanding of the DSL algorithm and the need for knowledge translation. In the spring of 1996, DSL version 4.0 was launched at the American Academy of Audiology Conference in Salt Lake City, Utah. As a soon-to-be audiologist, Susan proudly stood in the exhibit hall's DSL booth to interested industry leaders the algorithm's new features, mainly its ability to prescribe targets for WDRC hearing aid fittings, the first prescriptive algorithm to do this.
After earning her clinical audiology degree, Susan worked as a Research Audiologist in Dr. Seewald's lab under the tutelage of Leonard Cornelisse, the developer of the DSL i/o algorithm. Sheila had made the critical decision to work at Etymonic Design, Inc. (EDI), the developers of Audioscan® systems, to support the implementation of DSL within them. With Sheila at EDI and Susan at Western, it is no wonder implementing the DSL algorithm within Audioscan® products was and remains a success. This was a true example of knowledge translation before we knew what to call it.
During her first summer as a Research Audiologist, Susan and her new work colleague, Lorienne Jenstad, realized they had to enhance their audiology knowledge to further understand the integration of DSL and hearing aids. As such, they signed up for an electronics course at nearby Fanshawe College, an activity that Dr. Seewald fully supported. This early career activity demonstrates Susan's unique interest in audiology and engineering. With this thirst for knowledge, Susan decided to pursue her PhD in 1999 and was one of the first students in Western's newly-minted Health and Rehabilitation Sciences program. With Susan reducing her work hours to pursue her Ph.D., I was hired to take on some of the responsibilities in the Child Amplification Laboratory.
Oddly enough, I (Marlene) knew Susan from our days in the undergraduate Linguistics/Psychology program and the Western Audiology program. However, it was not until I started working in the Child Amplification Laboratory in 1999 that I learned firsthand what an amazing scientist and mentor Susan is. Working alongside Lorienne, it was amazing to witness her ability to design high-quality research projects, analyze data using challenging statistical methods, and collaborate with other researchers and industry partners to move the findings from bench to bedside. In addition, Susan has always had a natural ability to explain difficult concepts easily, because she truly wants others to understand.
When she delivered the public presentation before her PhD dissertation defense, she faced an eclectic mix of audiologists, engineers, industry partners, friends, and family. As a further challenge, Susan's defense occurred during the Northeast Blackout of August 2003. It was a hot and humid 31 degrees Celsius in London, Ontario, that day, and Susan delivered one of the most critical presentations of her career with a fan powered by a generator doing its best to keep her calm. Yet, she had no complaints, she did not waiver, she delivered. We have seen that determination and poise time and again throughout her career.
As she achieved the Associate and then Full Professor ranks at Western, she was a natural choice for the Director of the National Centre for Audiology in 2018, following Dr. Prudence Allen's leadership. In this role, Susan has supported knowledge translation activities, pursued Centre funding, expanded industry partnerships, and mentored countless students and early researchers like myself. Susan is inclusive of international collaborations and is mindful of propping up women in science, as she models grace and strength in what can sometimes be challenging interactions.
For us, Susan has been a constant collaborator, mentor, and friend. Although our individual relationships with Susan are unique, we know it is a rare gift to have worked alongside and supported one another for over 25 years. We are grateful that our shared passion for research integration in pediatric audiology has resulted in meaningful change for children with hearing loss and their families. Further, we will cherish the bond that has been created over the years.