Industry News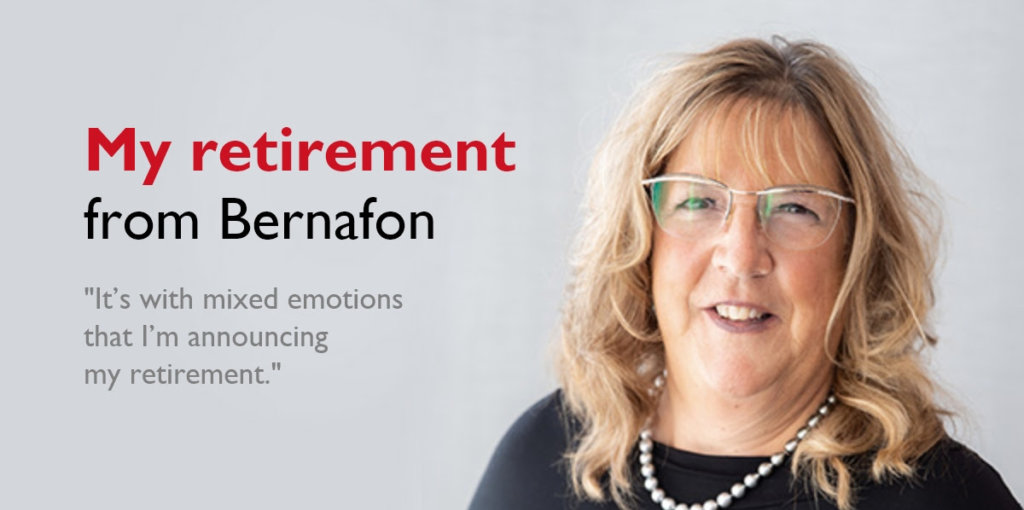 Linda Berg Announcement
Dear friends,
It is with a heavy heart and mixed emotions that I am announcing my retirement.
After 43 years in the hearing health care industry, I have decided to enjoy some time off. I look forward to travelling, exploring hidden trails with my grandchildren, reading, and enjoying time with my family.
I've been lucky enough to build many forever friendships that I cherish deeply. I consider the greatest milestones in my career are the relationships with each of you!
I've laughed and cried with you. I've watched your children grow up. It's truly been my greatest joy to see each of you succeed in your own businesses - all while supporting me to grow, learn and lead in my role.
I'm proud to have worked for companies that support making a difference in hearing health every day! From the early days of Dahlberg, Bausch & Lomb, Amplifon and finally Bernafon/Demant - each company has supported and mentored me. They have allowed me to take on roles that nurtured my passion for helping people.
Working with these companies has allowed me not only to be passionate about hearing and hearing aids, but I've also had the opportunity to represent brands that align with my values. I have been honoured to sit on the board of the Conestoga College Program Advisory Committee for the HIS program. After visiting many other HIS and audiology programs over the years, it's clear this is a passionate, enthusiastic, best-practice-focused group of people who want to succeed in their chosen careers. I believe the future of hearing health care is bright.
My time as the chair of the Hearing Industry Association of Canada has allowed me to step into a separate role and grow advocacy for hearing and hearing loss. Together with my peers, we've crafted position and policy statements for OTC's/PSAPS's, HIRC/ADP review and the Transparency Act. We have achieved more milestones, which will play out in the next year.
My last day of work at Bernafon will be Friday, December 9. During the next few weeks, I will be working with the Bernafon team on a transition plan. Just know you will be well taken care of moving forward.
The industry has changed a lot over 43 years, but one thing remains the same ... people! It's been truly amazing to get to know and work with every one of you.
Retirement is not the end of the road. It is the beginning of the open highway!
Who knows where I will see you next!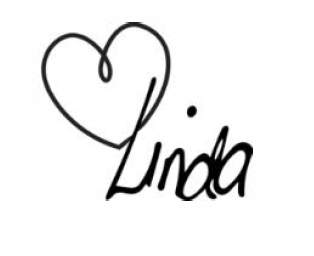 Linda Berg,
President
---
Over the Counter (OTC) Hearing Aids
Editor's Note:
Over the Counter (OTC) have recently become a reality in the United States. Actually, OTC hearing aids have been around almost as long as hearing aids themselves. But in the United States, a series of federal (and in some cases state level) regulations have prevented them from being marketed as hearing aids for people with hearing loss. No such regulations have ever existed in Canada, one way or another. Up until recently (and for almost a decade), Personal Sound Amplification Products (PSAPs) were allowed in the United States which are sound amplifiers "not" intended for the hard of hearing, but of course, were used by many with hearing difficulties. Some of the products that were listed previously as PSAPs will be relabeled as OTC hearing aids, but this is just for marketing purposes. In essence in Canada, nothing has changed.
A major difference between the United States and Canada is the relative lack of access to hearing aids in the United States. Most- but not all- Canadian provinces and territories do offer some degree of financial support and the ultimate cost of hearing aids in Canada tend to be lower than south of the border. While access is a very important issue and the CAA is actively engaged in discussions, it still is an issue, albeit less so than in the United States.
One thing that is missing with OTC (and PSAP) hearing aids is the verification stage of the hearing aid fitting and this can make the difference between a successful experience or a negative one for our hard of hearing clients. Another, is the audiological input and counselling. It may be that hearing aids (of any type) are not required at all. The OTC and PSAP model does an end-run around the audiologist.
Some manufacturers now offer their own version of a OTC hearing aid (either in-house or from a third party non-traditional hearing aid manufacturer) and other manufacturers have publicly stated that they will have nothing to do with OTC and PSAP hearing aids and will continue to support the professional audiology route.
Following is a thoughtful overview of these new American FDA regulations and OTC hearing aids from Karl Strom who has spent many years as the Editor of Hearing Review and now is with HearingTracker.
---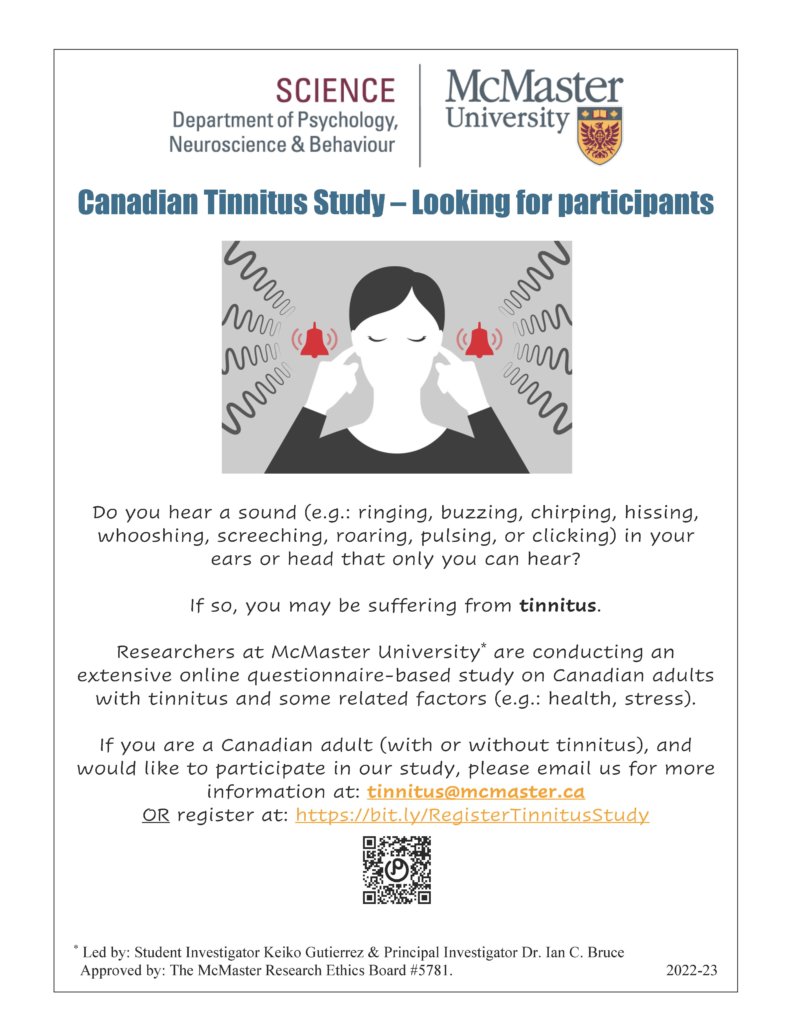 ---
Obituary
Editor's Note: It is sad news that we announce the passing of Dr. Bob Oliveira, best known for his work with Hearing Components.  Perhaps less known, Bob published several articles about the dynamics of the outer ear canal showing the benefits of having the mouth open for certain types of ear impressions.  I worked with Bob in the past and was an expert witness for one of his cases during a patent law suit (which he won).  I wrote a blog entry at HearingHealthMatters.org in 2014 about his work.  It can be accessed at Who is Bob Oliveira - part 1 | Marshall Chasin | HearingHealthMatters.org/HearTheMusic. He will be missed.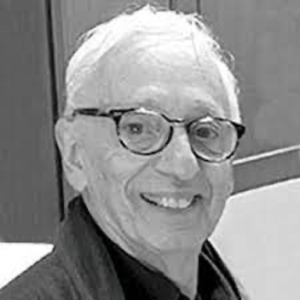 Oliveira, Robert J. Biochemist, Inventor, Founder and CEO of Hearing Components passed away Sept 5 in Minneapolis, MN. Bob was born on Nov. 20, 1942 in New Bedford, MA to Sinval and Eva Oliveira. Bob was educated at the University of Southeastern Massachusetts (BS), University of Massachusetts (MS), Iowa State University (PhD) and Oak Ridge National Laboratories (post-Doctoral). He met his future wife, Deanna at U Mass. and the couple married in 1967. Bob joined 3M in 1972 where he led the program for the first cochlear implant approved by the FDA. In 1990, he founded Hearing Components. This closely held R&D based company invents, manufactures and markets worldwide, proprietary Comply foam products that improve the personal hearing experience. The company is the awardee of 9 Small Business Innovative Research grants from the National Institutes of Health. A creative and intellectual force in his field, Bob was an inventor of 17 patents and won a patent infringement case at the jury and Federal Appellate Court level at a crucial point in the business development of Hearing Components. In partnership with Dee, Bob founded and led a foundation for STEM college students who demonstrate Drive, Grit, and 'Smart Enough'. He loved to travel. He and Dee enjoyed many expeditions abroad, including over 15 self-guided biking tours in France where they made life-long friends. He particularly enjoyed traveling with his niece Elisabeth and her family. Among his many interests, Bob loved to laugh and converse with others. He also enjoyed jazz, modern art and remarkably bad puns.
---
M. Charles Liberman, PhD, Awarded La Fondation Pour l'Audition Scientific Prize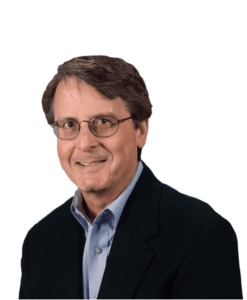 Mass Eye and Ear announced that M. Charles Liberman, PhD, whose research changed the way experts understand the underlying causes of hearing loss, has been awarded the France-based La Fondation Pour l'Audition Scientific Grand Prize.
The award is reportedly one of the highest honors given in hearing science and was presented to Dr Liberman in a ceremony in Paris, France, on October 20, 2022. The Scientific Grand Prize carries a €100,000 (USD $98K) honorarium.
La Fondation Pour l'Audition is described as a public interest foundation that is committed to bringing together research, healthcare, and disease prevention for hearing loss. As part of this mission, it rewards and supports pioneering hearing researchers.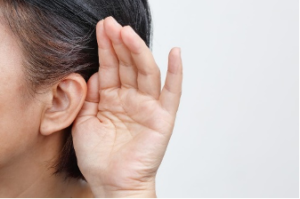 Dr Liberman, the Harold F. Schuknecht Professor of Otolaryngology–Head and Neck Surgery at Harvard Medical School, previously served as the director of the Eaton-Peabody Laboratories at Mass Eye and Ear for more than 25 years, where he remains an investigator. In his five-decade career, Dr Liberman has led cutting-edge research into the pathological causes of hearing loss rooted in the inner ear. In 2009, Dr Liberman co-discovered a phenomenon called cochlear synaptopathy, also referred to as "hidden hearing loss," a landmark discovery that has since informed the global understanding of the causes of hearing loss.
"Dr Liberman's research upended the dogma of what was known about the cause of hearing loss in the inner ear, and that work has had a profound and lasting impact throughout the field of hearing science," said Mark A. Varvares, MD, FACS, chief of Otolaryngology–Head and Neck Surgery at Mass Eye and Ear and the John W. Merriam/William W. Montgomery Professor and Chair of Otolaryngology–Head and Neck Surgery at Harvard Medical School. "His body of work and leadership at Mass Eye and Ear propelled the Eaton-Peabody Laboratories into the premier hearing research center in the world, and we congratulate him on this well-deserved recognition of his impressive career and lasting contributions."
One of the more common complaints hearing clinicians receive from patients is difficulty hearing in noisy environments. However, many of these patients do not show measurable hearing loss deficits on an audiogram, widely considered the gold standard hearing test. The audiogram measures the loss of hair cells, the sensory cells inside the inner ear. Dr Liberman and Sharon Kujawa, PhD, the Sheldon and Dorothea Buckler Chair in Otolaryngology–Head and Neck Surgery at Mass Eye and Ear and Professor of Otolaryngology–Head and Neck Surgery at Harvard Medical School, uncovered the basis of this discrepancy in 2009 when their seminal study showed that noise exposure and aging first damage the synapses, which connect the hair cells to auditory nerve fibers and ultimately carry neural signals to the brain. This hearing damage is now known as cochlear synaptopathy. Since audiograms measure hair cell function, this synaptic loss is typically undocumented, inspiring the popular term "hidden hearing loss."
Dr Liberman's research has also shown that it is possible to successfully re-establish the connections between hair cells and auditory nerve fibers in animal models by administering therapeutics called neurotrophins. This work has led biotechnology companies to develop new therapies for treating hearing loss in people.
About Dr Liberman
Dr Liberman earned a PhD in physiology from Harvard University in 1976 before joining Mass Eye and Ear as a research associate. He was appointed director of the Eaton-Peabody Laboratories in 1996, helping to foster immense growth and an endowment which has grown to $12 million for hearing research. Dr Liberman also served as vice chair of basic research for the Department of Otolaryngology–Head and Neck Surgery from 2011-2022. He is a past president of the Association for Research in Otolaryngology (ARO).
Dr Liberman has authored more than 200 peer-reviewed articles throughout his career. He and his colleagues continue to study hidden hearing loss and other hearing conditions, like tinnitus, in hopes of developing more sensitive tests and new treatments. Future research led by Dr Liberman will be split between a collaborative National Institutes of Health (NIH) P50 grant on hidden hearing loss and an individual NIH R01 grant on the mechanisms and potential treatments of noise-induced hearing loss in animal models.
Source: Mass Eye and Ear
Image: Mass Eye and Ear
---
Obituary
Angela Eljetha Buchanan (Jean)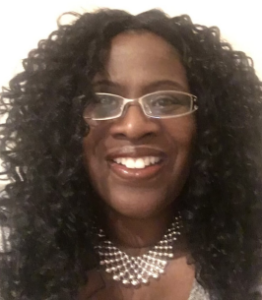 Angela Eljetha Buchanan (Jean) passed away on October 1, 2022 at the age of 61. Angela provided care and encouragement to innumerable Deaf and hard of hearing individuals during her more than thirty-year career as an audiologist in the United Kingdom, Canada and Jamaica. Angela was a vibrant member of the team at Canadian Hearing Services (CHS) in their Peel location where she had worked since 2009. Prior to joining CHS, Angela was an audiologist at ListenUp Canada as well as a sales representative for Starkey Canada. She also dedicated years of humanitarian assistance to the Jamaica Association of the Deaf, volunteering her time in bringing much needed hearing healthcare services to the island. Angela will be remembered for her positive attitude, friendly smile, caring spirit and special connection to her clients. Angela was a kind-hearted audiologist and extraordinary human being who will be dearly missed by all who had the good fortune to know her.