I Only Knew 10% of the People that I Met at the CAA Conference!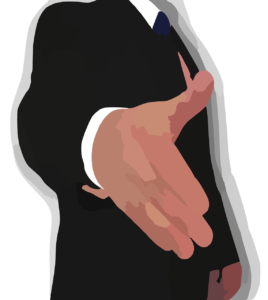 I wouldn't say that I am old and I still have at least another decade in the field, but for the first time, at the CAA annual conference in Niagara Falls, Ontario, I only knew a very small fraction of those who attended. And this is a good thing. On one hand this suggests that many of my colleagues from the 1980s have gone on to other endeavors, but on the other hand, the Canadian Academy of Audiology has become a young and vibrant organization complete with new leaders in our field. I tried to introduce myself to as many of my new colleagues as I could, but the numbers were staggeringly large… again, another great thing about the CAA.
Another fascinating thing I noticed was that the field of Audiology is so much more mature than even several years ago. It was common place in the past to only go to a seminar on evoked potentials, if you routinely did ABRs to search for retro-cochlear pathologies; now one goes to that same seminar to gain some subtle insights into the complexity of our auditory systems. "Standing room only" is now a common sight in many of the fringe topics of the past. Topics on cognition, stress, effort, fall prevention in the elderly, hearing aids for music, and patient-centred care, are not just talks on cognition, stress, effort, and so on, but valuable elements of our everyday clinical working lives.
The next annual meeting of the Canadian Academy of Audiology will be in Ottawa, Ontario and I hope to meet many new faces in our nation's capital.
This issue of CanadianAudiologist starts off with the cover feature by Brandon Paul on why cochlear synatopathy continues to remain "hidden" in the typical clinical setting.  This is followed up with an excellent Q and A about working as an audiologist in the far north. The next article is about the FDA rules in the United States for Over The Counter (OTC) hearing aids.  A pair of articles follow on working as an occupational audiologist in the United States as well as an overview of some of the relevant Canadian noise control standards. We have our regular contribution on Striking the Right Balance and even some travel sleep tips from Dave Fabry. And our regular columns contain a wealth of information where perhaps we don't normally tread.
I wish you all a pleasant and peaceful holiday season as we approach the end of our calendar year.
Best regards, Marshall Chasin, AuD
Editor in Chief
CanadianAudiologist.ca