Happenings
Remembrance: Jake Haycock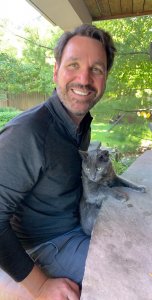 On October 10 of this year, Jake Haycock passed away. He will be deeply missed by his family and his partner Nicole Clark, who is an audiologist. Jake and Nicole were often seen at the Canadian Academy of Audiology conference attending lectures and joining in the festivities. Jake was a loving and devoted father to his children.
Jake was a good-natured, hard-working businessman who will be missed by everyone in the hearing healthcare industry. From 2001 to 2011 he was President and CEO of Widex Canada and North America. In 2012 he joined Oticon as VP of Sales & Marketing and in 2015 became General Manager of Unitron, Canada until 2017.
After some time in the manufacturing sector, Jake decided to fulfill his dream of opening his own practice. While president of Unitron Canada, he took courses from Grant MacEwan University to become a Hearing Instrument Practitioner and did some clinical hours with Nicole at her practice. With his certification achieved, he opened the "Help My Hearing" clinic in Guelph, Ontario last month.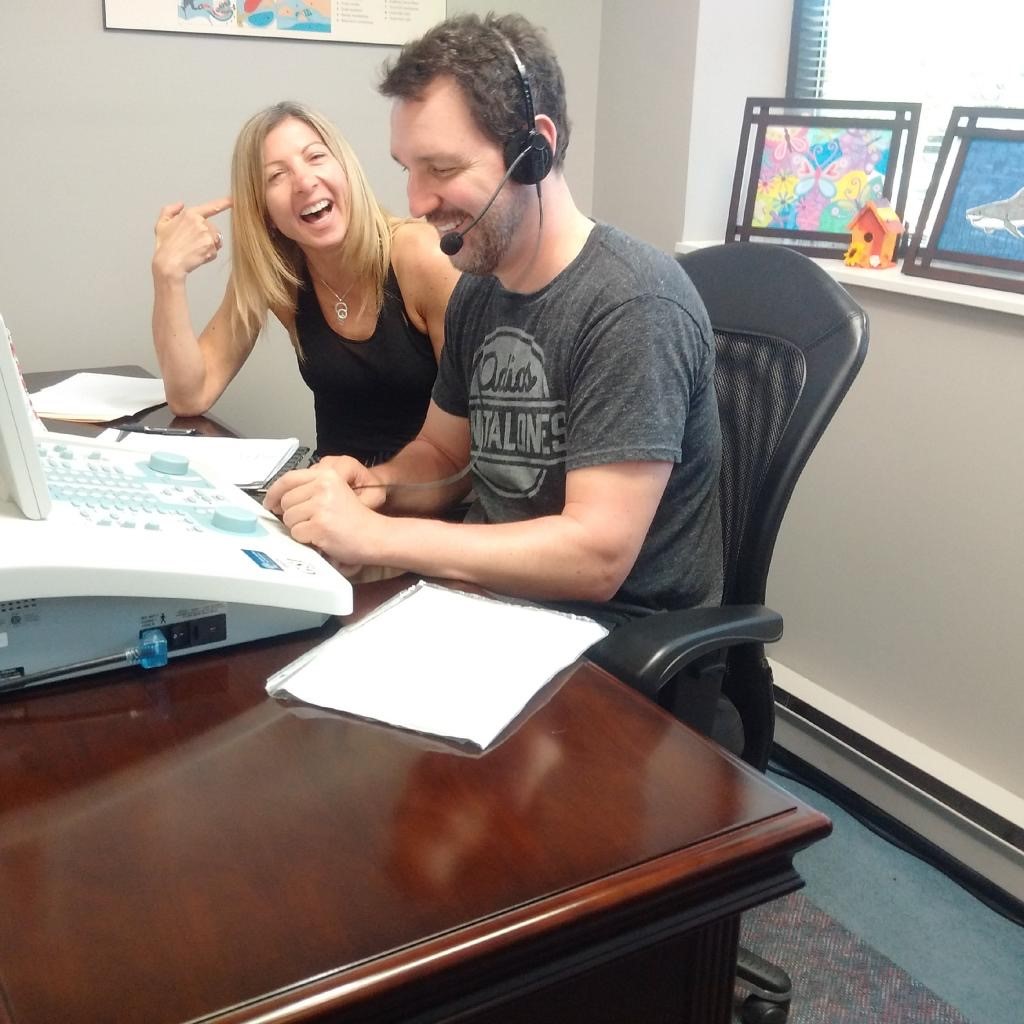 Jake had so much to offer with his unique experiences in manufacturing, as a businessman, as a clinician, and as a hearing aid user. On a personal note, Jake was a lover of sports and the outdoors. He discovered a passion for skiing a few years ago in Whistler when he conquered the black diamond runs by day three. He also achieved his black belt in Tae Kwon Do. Jake loved all sports and was an avid Raptors fan and also cheered for the Blue Jays, Leafs, and Buffalo Sabres.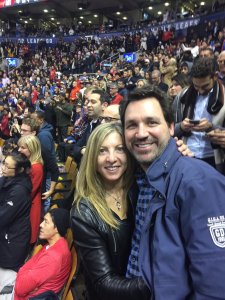 Jake will be most be remembered for his good nature, quick wit, and warm heart. He often lit up a room with his sense of humour.
It is the CAA's honour to remember Jake Haycock for his leadership and kindness in our field. The CAA will make a donation on Jake's behalf to an organization that supports fathers going through divorce. We will remember you, Jake.
---
An interesting article from the Journal of the Acoustical Society of America
Editor's Note: Our readers may find this to be a fascinating article. Names such as Romanow (guess what he is famous for? The first to answer gets to buy me a beer at the next Canadian Academy of Audiology conference), Lybarger of Radio Ear fame (and the bone conduction oscillator), and Zwislocki (and his coupler), appear in the context of their contributions to the standards that we are now take for granted.
This article is "A history of ASA standards Susan Blaeser, and Christopher J. Struck J. Acoust. Soc. Am. 145, 77 (2019)" by the Acoustical Society of America, is definitely reading. The entire article, a full list of references, tables and photographs, can be found at https://doi.org/10.1121/1.5080329.
The Acoustical Society of America (ASA) has been the scientific and professional home to tens of thousands of members from around the world over its 90 years in existence, with a purpose to generate, disseminate, and promote the knowledge and practical applications of acoustics.  The ASA community currently consists of over 6000 members, including students, early-career acousticians, and established professionals who work in one or more of the technical disciplines covered by the ASA.  A list of technical areas may be found here: https://acoustic.link/ASA-TechnicalAreas
ASA welcomes all whose work involves any aspect of the science of sound.  Membership includes a subscription to the Journal of the Acoustical Society of America, meeting registration discounts, free and discounted standards, among other benefits. Please visit the ASA's Membership webpage for information about membership categories and dues (https://acousticalsociety.org/asa-membership/). We hope you will consider joining.
ABSTRACT
The Acoustical Society of America's involvement in and support of standards development work, both national and international, is perhaps its major outward-facing program, serving the needs of government, industry, and academia, as well as the needs of its members. Since its inception, the Acoustical Society of America has included the development of acoustical standards as one of the main elements of its mission. The standards published by ASA provide a trusted source of technical information to people both within and outside of ASA's membership. This article recounts the historical development of the ASA Standards Program and provides background information on key developments that have shaped its course, and influenced the direction of the Society itself.
Nobel Prize Honors Breakthroughs on Lithium-Ion Batteries
Three scientists won this year's Nobel Prize in Chemistry for their work on the lithium-ion batteries that have found their way into hearing aid technology.
From: https://www.apnews.com/8257847b56434d249d0266b7f6a318ea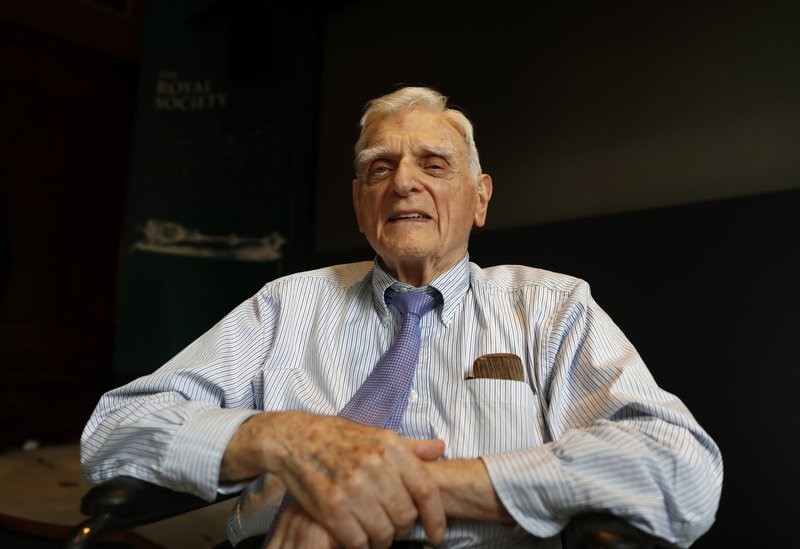 Nobel chemistry winner John B. Goodenough poses for the media at the Royal Society in London, Wednesday, Oct. 9, 2019. The 2019 Nobel Prize in Chemistry has been awarded to John B. Goodenough, M. Stanley Whittingham and Akira Yoshino for the development of lithium-ion batteries. (AP Photo/Alastair Grant)
STOCKHOLM (AP) — If you're reading this on a mobile phone or laptop computer, you might thank this year's three laureates for the Nobel Prize in chemistry for their work on lithium-ion batteries.
Yet the batteries developed by the British, American and Japanese winners that make those devices possible are far more revolutionary than just for on-the-go computing and calling. The breakthroughs the three achieved also made storing energy from renewable sources more feasible, opening up a whole new front in the fight against global warming.
"This is a highly-charged story of tremendous potential," said Olof Ramstrom of the Nobel committee for chemistry.
The prize announced Wednesday went to John B. Goodenough, 97, a German-born American engineering professor at the University of Texas; M. Stanley Whittingham, 77, a British-American chemistry professor at the State University of New York at Binghamton; and Akira Yoshino, 71, of chemicals company Asahi Kasei Corp. and Meijo University in Japan.
The honor awarded to the three scientists is a capstone of a truly transformative technology that has permeated billions of lives across the planet, including anyone who uses mobile phones, computers, pacemakers, electric cars and beyond.
"The heart of the phone is the rechargeable battery. The heart of the electric vehicle is the rechargeable battery. The success and failure of so many new technologies depends on the batteries," said Alexej Jerschow, a chemist at New York University, whose research focuses on lithium ion battery diagnostics.
Whittingham expressed hope the Nobel spotlight could give a new impetus to efforts to meet the world's ravenous — and growing — demands for energy.
"I am overcome with gratitude at receiving this award, and I honestly have so many people to thank, I don't know where to begin," he said in a statement issued by his university. "It is my hope that this recognition will help to shine a much-needed light on the nation's energy future."
Goodenough, who is considered an intellectual giant of solid state chemistry and physics, is the oldest person to ever win a Nobel Prize — edging Arthur Ashkin, who was 96 when he was awarded the Nobel for physics last year. Goodenough still works every day.
"That's the nice thing — they don't make you retire at a certain age in Texas. They allow you to keep working," he told reporters in London. "So I've had an extra 33 years to keep working in Texas."
The three each had unique breakthroughs that cumulatively laid the foundation for the development of a commercial rechargeable battery, to replace alkaline batteries like those containing lead or zinc, which had their origins in the 19th century.
Lithium-ion batteries — the first truly portable and rechargeable batteries — took more than a decade to develop, and drew upon the work of multiple scientists in the U.S., Japan and around the world.
The work had its roots in the oil crisis in the 1970s, when Whittingham was working on efforts to develop fossil fuel-free energy technologies. He harnessed the enormous tendency of lithium — the lightest metal — to give away its electrons to make a battery capable of generating just over two volts.
By 1980, Goodenough had doubled the capacity of the battery to four volts by using cobalt oxide in the cathode — one of two electrodes, along with the anode, that make up the ends of a battery.
But that battery remained too explosive for general commercial use. That's where Yoshino's work in the 1980s came in. He substituted petroleum coke, a carbon material, in the battery's anode. This step paved the way for the first lightweight, safe, durable and rechargeable commercial batteries to be built and enter the market in 1991.
"We have gained access to a technical revolution," said Sara Snogerup Linse of the Nobel committee for chemistry. "The laureates developed lightweight batteries with high enough potential to be useful in many applications — truly portable electronics: mobile phones, pacemakers, but also long-distance electric cars."
"The ability to store energy from renewable sources — the sun, the wind — opens up for sustainable energy consumption," she added.
Speaking at a news conference in Tokyo, Yoshino said he thought there might be a long wait before the Nobel committee turned to his specialty — but he was wrong. He broke the news to his wife, who was just as surprised as he was.
"I only spoke to her briefly and said, 'I got it,' and she sounded she was so surprised that her knees almost gave way," he said.
The trio will share a 9-million kronor ($918,000) cash award. Their gold medals and diplomas will be conferred in Stockholm on Dec. 10 — the anniversary of prize founder Alfred Nobel's death in 1896.
---
Dr. Ross Roeser receives the Aram Glorig award from the International Society of Audiology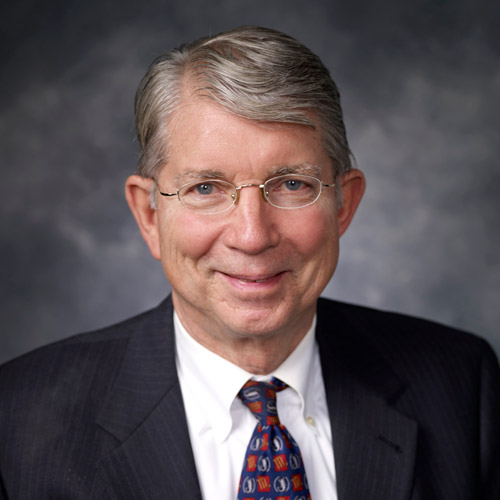 Dr. Ross Roeser, Lois and Howard Wolf Professor in Pediatric Hearing in the School of Behavioral and Brain Sciences, will be presented the prestigious Aram Glorig award by the International Society of Audiology (ISA).
Given every two years, the Aram Glorig award honors a person who has had a distinguished career in audiology.
"I was shocked, but very honored to learn that I would be receiving this award," Roeser said.
He will receive the award at the ISA 2020 Congress, which will be held in Warsaw, Poland.
Roeser has been a leader in the field of audiology for decades. In addition to his work in the application of hearing instruments to improving communication skills, he has been instrumental in defining and expanding the scope of practice of audiologists in the U.S.
Roeser previously served as the head of UT Dallas' audiology PhD program and executive director of UT Dallas' Callier Center for Communication Disorders. He also founded and was the first editor-In-chief of the journal Ear and Hearing and until recently was the editor-in-chief of the International Journal of Audiology.
"Ross was chosen for the award because of his many outstanding contributions to the development of audiology -- in clinical practice, research and education around the globe," said Dr. Len Wong, ISA president. "His contributions as editor of these prestigious audiology journals have definitely furthered scientific knowledge in the field."
The award was created in 1982 in honor of Dr. Aram Glorig for his many years of service to ISA and the audiology profession.
In addition to his involvement in ISA, Glorig was the founding director of the Callier Hearing and Speech Center in 1964. Subsequently, the center was renamed the Callier Center for Communication Disorders and, in 1975, became part of the University of Texas at Dallas.
"Aram was my boss at the Callier Center," Roeser said. "He was an irascible kind of guy and a powerhouse. He had a broad vision about what Callier should be, in terms of providing services to deaf children, services for families, services for people who really needed them."
"Receiving an award named after somebody who was so influential in my life as well as at the Callier Center within UT Dallas is a special honor," he said.
---
Robert A. Dobie
July 26, 1945 – September 4, 2019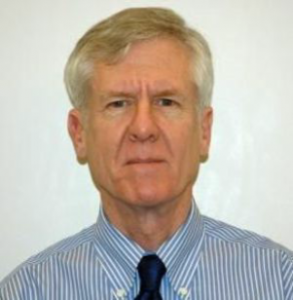 Robert A. Dobie, M.D., age 74, passed away on Wednesday, September 4, 2019, in San Antonio, Texas.
Robert Dobie (Bob) grew up all over the United States (US) as the son of US Naval Officer, Rear Admiral E.W. Dobie, Jr., and his mother, Geraldine Frances Bonnington. He matriculated at Stanford University for his undergraduate and medical student education, medical internship and surgical residency. As an undergraduate, he was a National Merit and Phi Beta Kappa scholar, and he also served as the president of his medical school class. Consistent with his childhood experiences, his academic and clinical careers were similarly diverse, both institutionally and geographically. Bob completed research and clinical fellowships in auditory physiology and neurotology with Charles I. Berlin at the Kresge Hearing Research Laboratory of the South, at the Louisiana State University Medical Center, New Orleans, and Professor Ugo Fisch at University Hospital, Zurich, respectively. He joined the Department of Otolaryngology-Head and Neck Surgery at the University of Washington in 1975, rapidly rising to full professor. He was a founder and the initial Director of the Virginia Merrill Bloedel Hearing Research Center there from 1988-1990.
In 1990, Bob was appointed Professor and Chairman of the Department of Otolaryngology-Head and Neck Surgery (OHNS) at the University of Texas Health Science Center, San Antonio (UTHSCA), and he made this his academic base for the remainder of his career. He also served as the Director of Extramural Research at the National Institute on Deafness and Other Communication Disorders (NIDCD), part of the National Institutes of Health (NIH), from 1999-2002. During his tenure at NIDCD, he also held clinical positions at both the NIH Clinical Center in Bethesda, Maryland, and the Veterans Administration (VA) Medical Center in Washington, D.C. After completing his service to the NIDCD, Bob accepted an appointment as Clinical Professor of OHNS at the University of California, Davis. During those years at UC Davis, Bob and Chris split their time between Sacramento and Half Moon Bay, enjoying the beauty of living near the Pacific Ocean and the joy of being close to their grandchildren. In 2008, they moved back to San Antonio where Bob returned to UTHSCA. In recent years, they established a second home back in Seattle, again to be close to grandchildren.
Bob's impact on research and the clinical practice of otolaryngology are difficult to overstate. In particular, his work and service on regulatory committees related to the effects of noise exposure and aging on hearing in the population led the field, and provided valuable insights directly to national and international agencies such as the National Institute of Occupational Safety and Health (NIOSH), the Occupational Safety and Health Administration (OSHA), the International Standards Organization (ISO) and the World Health Organization (WHO). His papers on hearing levels of American adults have redefined the roles of aging and noise exposure on age-related hearing loss, and related national and international standards have been revised to incorporate these findings. Similarly, his work on the global burden of hearing loss and the efficacy of hearing conservation programs and standards are destined to influence our efforts to conserve the hearing of individuals as they work, play and age. These contributions will have lasting effects around the world.
Among his many honors and awards, he particularly valued the Driftwood Award, which he received five times from the surgical residents at the University of Washington, recognizing his outstanding teaching and mentoring skills. Many additional honors and awards recognized Bob's research as well as his many contributions to the academic community. He served as president of the Association for Research in Otolaryngology in 1992, and received both a Presidential Citation from the Triological Society and a Distinguished Service Award from the American Academy of Otolaryngology-Head & Neck Surgery. In 2017, he was awarded both a Lifetime Achievement Award by the National Hearing Conservation Association, and the Carhart Memorial Award by the American Auditory Society. Along with his service on the editorial boards of well-respected clinical and hearing-research journals, he authored over 200 scientific publications, including a seminal book on the medical-legal evaluation of hearing loss.
Bob is survived by his wife, Christine Jones Dobie, of 47 years; daughters, Pamela Dobie Key (Seattle, WA) and Monica Dobie Daly (San Antonio, TX); son, William James Dobie (New York, NY); sons-in-law, Thomas Fisher Key and Richard John Daly; daughter-in-law, Isil Yildiz; grandchildren, Francis Knox Key, Robert Edmund Key, James Garrett Key, Fiona Graziella Daly, and Theodore James Dobie; and sisters, Sharon A. Dobie, Christine M. Dobie, and Donna Bonds.
Bob will be remembered by his colleagues and friends for his unwavering integrity, well-honed wit, incisive reasoning, outstanding and compassionate service as a physician and surgeon, and passionate teaching, as well as being a dedicated teammate. His family will cherish the memories of his tight hugs, thoughtful counsel, keen wit, expert joke telling, love of travel, support of education, and knowledge of all things.
---
Robyn Cox 1947-2019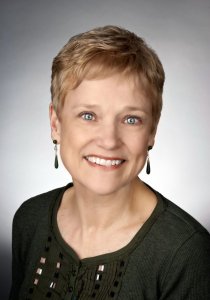 Robyn Marie Joan Masterton Cox, age 72, died in Memphis, Tennessee on October 10, 2019, after a decades-long battle with Breast Cancer. Robyn was born March 20, 1947 in Toowoomba, Queensland (Australia). In 1967, at the age of 20, she moved to the US, settling in Indiana, where she attended university.
After earning her PhD in Audiology (1974, Indiana University), Robyn began a long and very successful career as a researcher, writer, and professor in what was then a relatively new field of study. She joined the faculty of The University of Memphis in 1976, where her research focused on, and eventually revolutionized, methods for hearing aid fittings. She created dozens of tests for the measurement of hearing aid effectiveness, many of which have been adopted across the field and are used daily by audiologists around the world, and authored countless papers and journal articles. She was the founder and long-time director of the U of M's Hearing Aid Research Lab (HARL), an institution dedicated to audiological progress. In 2012 The University of Memphis named her as one of the 100 women who have contributed most to the vitality of the university since its opening, and she was the recipient of many of the field of audiology's highest awards and honors, including the JAAA'a Editors award in 2005 and the American Auditory Society's Carhartt Award in 2010. Upon her retirement from the university in 2016, Dr. Cox was granted the title of Professor Emeritus.
Though she was an internationally renowned audiological researcher, her family, and especially her children, were the most meaningful things in the world to her. She delighted in spending time with her two daughters, Emily and Katie, and loved traveling, reading, goofing off, and just sitting around at home with her husband, Cliff and their 2 dogs.
An avid gardener, Robyn spent the better part of 2 decades transforming the yard of her East-Memphis home into an oasis worthy of a magazine cover. In her "Chez Dragon Garden", you could walk along stone pathways, or cross over a rain-runoff stream on a small wooden bridge to find a japanese-inspired swing for two in the shade of some classic Memphis Oak Trees. Around every corner was something new and beautiful: sculptures and flowers and trees laid out with loving care and an artist's eye. In 2005 she became one of Tennessee's Master Gardeners through a program offered by The University of Tennessee's Department of Agriculture.
Dr. Cox is survived by her husband, Clifford Walkup, her step-mother Lorna Masterton and sister Ann Masterton-Perry (both of Canberra, Australia), two daughters from previous marriages (Emily Rae Cox, of Memphis, TN, and Kathleen Masterton Studebaker, of Philadelphia, PA), and her step-son Jason Walkup of Sacramento, CA. She was preceded in death by both of her parents: Ronald and Patricia Masterton, as well as her brother Barry Masterton, all of Brisbane, Australia.
The family will receive friends on Friday, October 25 from 5:00-7:00 p.m.
The Memorial Service will be held on Saturday, October 26 at 1:00 p.m.
All services will be held at Memorial Park.
To view the memorial tribute video, please click the link below:
https://www.tributeslides.com/tributes/show/C6KXP8P9J29J7ZZC
You can read more about the outstanding career of Robyn Cox in an interview she did with Sheila Douglas for Volume 1, Issue 5 of Canadian Audiologist