Keeping Audiology Cool: Audiological Practice in Northern Manitoba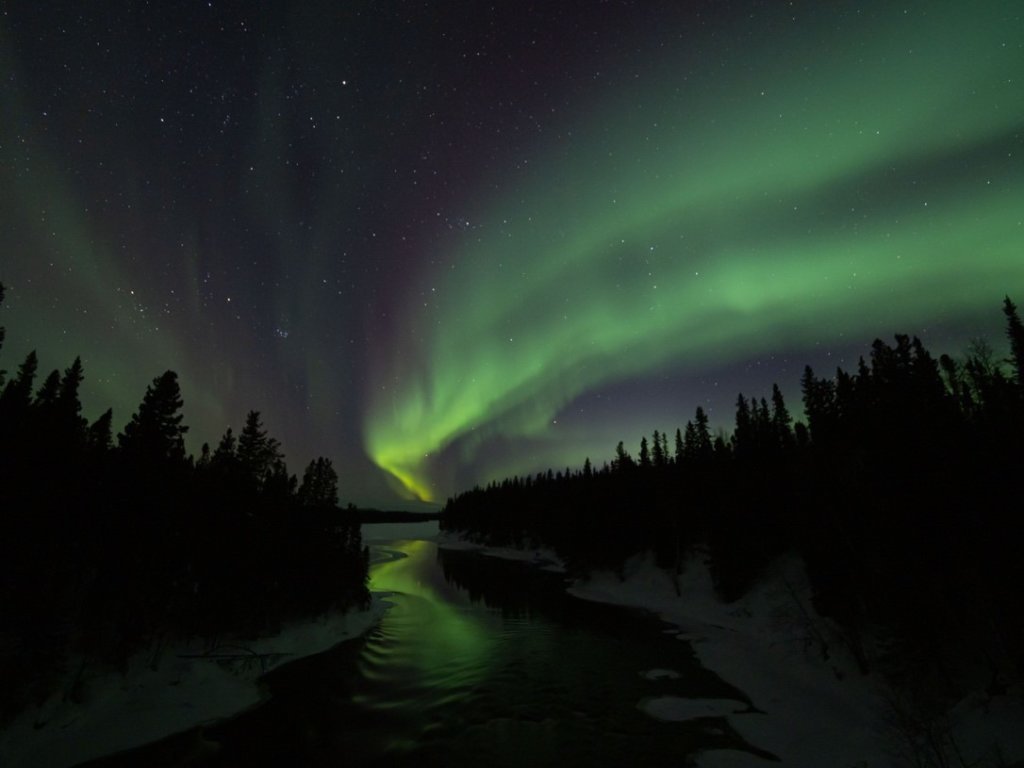 Hearing care is so important in every aspect of life. Unfortunately, rural settings, such as Thompson, tend to be underserved because of the stigma of living here. Quite often and consistently rated as the most dangerous city in Canada1, many people do not have a positive view of living and working in Thompson. As such, the most vulnerable people do not have the same accessibility to services.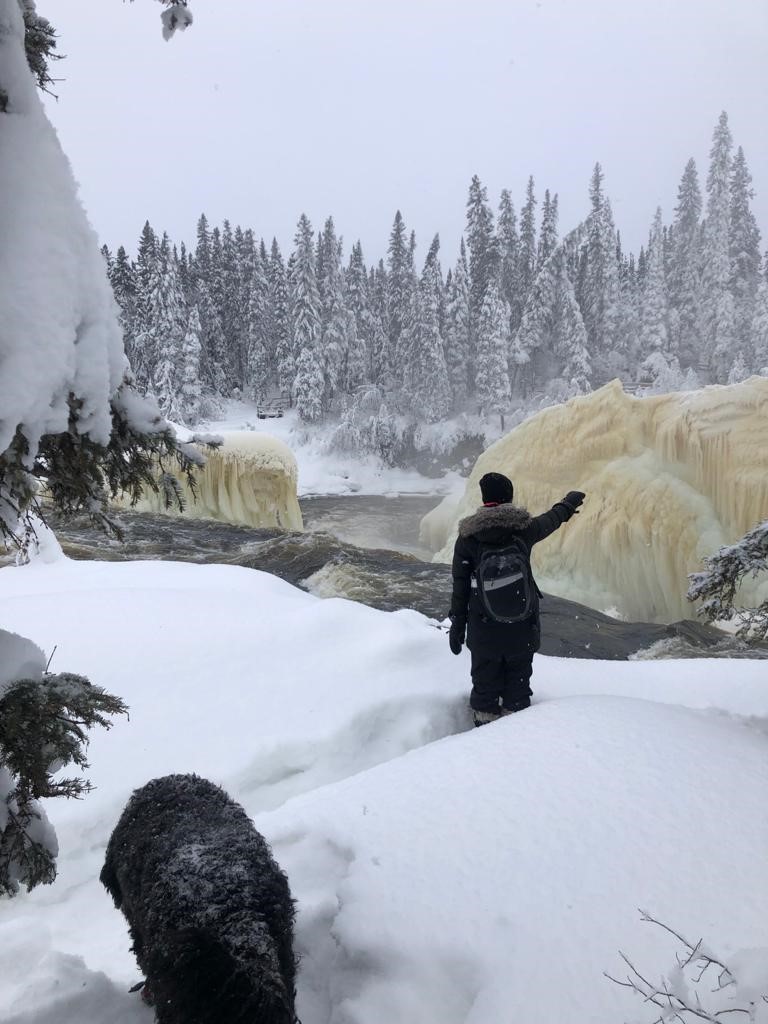 I found I was guilty of being ignorant and fearful as well. Therefore, amidst other reasons, I decided to take a leap of faith and do my final placement for audiology in Thompson. My fear was proven wrong in the best way possible, and I had such a wonderful time in my twelve weeks there learning about how audiology services are administered in Northern Manitoba. Beyond this, however, I have enjoyed the many winter adventures, getting to know the people of the community through patient interactions and then just being welcomed so warmly by many people outside the clinic as well. Of course, it is evident that there are challenges in living in such a community, but this has been strongly countered in how much I have gained, even during a pandemic. I was fortunate to work with my clinical supervisor, Colita MacTavish, who has 25 years of experience in the North and almost 30 years in the field.
Below are the excerpts of my interviewing Colita. We hope it will offer a peek into audiology in the North from the perspective of someone who has been very dedicated to her role as a regional audiologist and who undeniably has a wealth of experiences.
When did you decide to become an audiologist? Where did you get your schooling?
I decided to become an audiologist in grade 11. I wanted something medical that didn't involve blood but still had the patient interaction and some scientific component. I grew up in Winnipeg, so I completed my undergraduate degree there and then worked and traveled for three years. After that, I did an undergraduate year at Minot State University and my graduate degree at Gallaudet University.
How long have you been part of the Northern Regional Health Authority?
I moved to Thompson in 1996 and have been here for 25 years.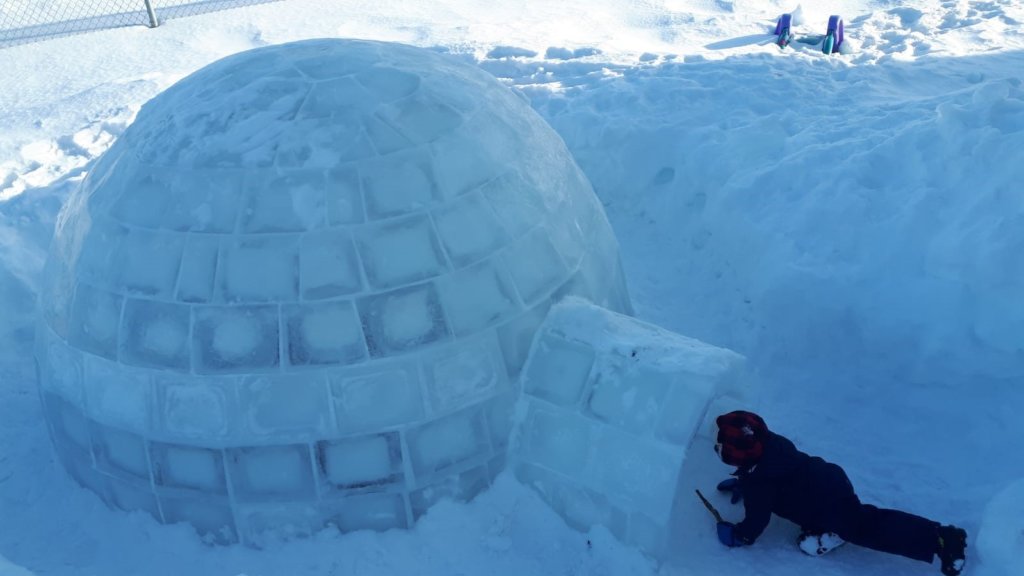 What does being a regional audiologist entail?
Being the regional audiologist means seeing all people not covered by private practice in this area. We primarily see children, and private practice staff sees most adults. We accept referrals from schools, families, and healthcare providers. A colleague once stated that working in a large city means that you are a specialist, but working in a rural setting means you are a specialist in all areas. The only areas that we do not do are cochlear implants and surgically implanted devices. A specialty center in Winnipeg handles those.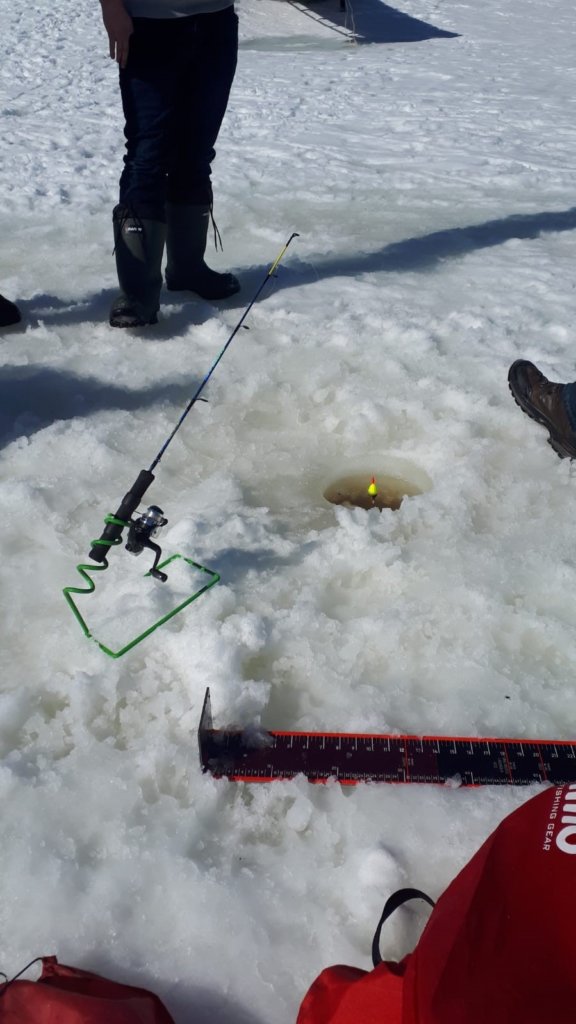 What is a typical day for you as an audiologist?
A typical day varies a lot. For example, I may be in the nursery; I may be at a school, I may be testing kids of all ages and cognitive levels, I may be doing hearing aid fittings, I may be doing diagnostic ABRs on very young babies, I may be traveling to communities that are 300 km away. Plus, there are usual statistics and administrative issues that need to be taken care of.
What are some of the main issues seen in your population as it relates to audiology?
We have a high incidence of middle ear issues in our region. We have a lot of children that have tympanic membrane perforations and drainage. They are typically not eligible for surgery until the age of at least ten or twelve. Hence, we fit hearing aids on them until they are suitable for surgery.
Travel is also a big problem for clients. Some of our clients have to fly in forty to sixty minutes to come to see us. Note that everybody may not have enough seats on the plane so that they might be bumped off the flight. Other clients of ours may have to drive 300 to 400 km to see us. They may have come in by private vehicle or a community medical van. Again, there may not be enough space on the medical van for everybody. It may also leave the community at 3:30 AM, which is understandably very difficult, especially if you have other children to care for.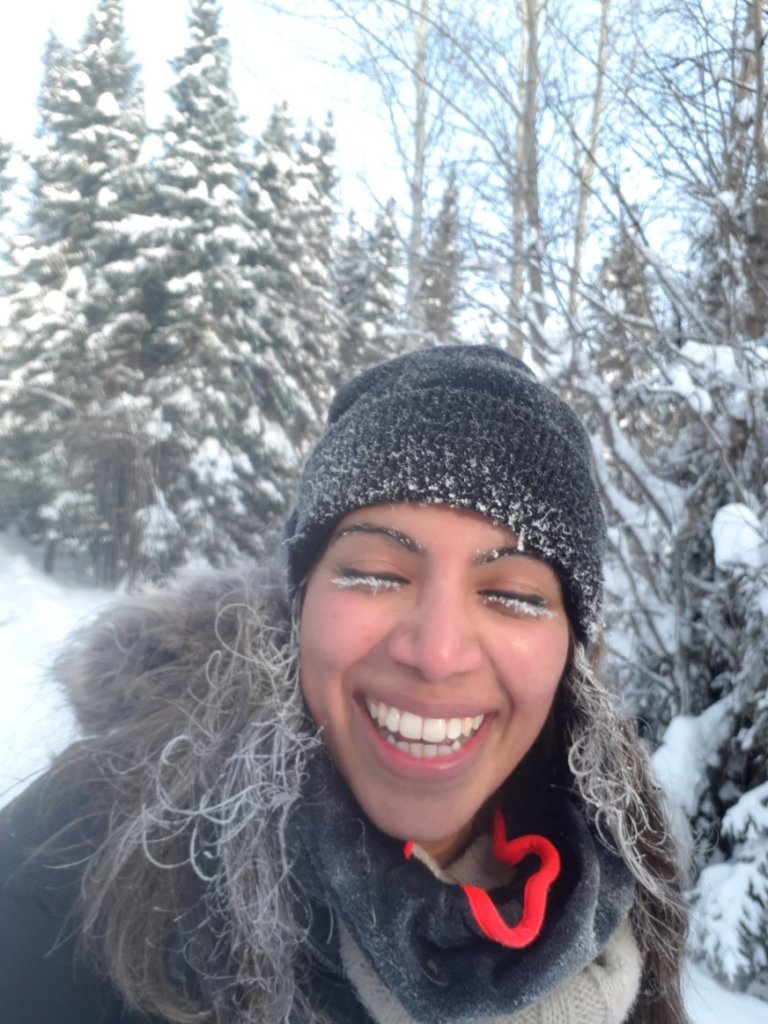 How does hearing aid coverage work based on treaty status etc?
Children's hearing aids are paid for in one of two ways in Manitoba. FNIH pays for the hearing aids of children with treaty status in full. They are eligible for new aids every five years throughout their lifetime. The earmoulds can be replaced up to four times per year if they are under the age of 18. After that they are replaced every two years. Manitoba Health pays for most of the cost of hearing aids for children without treaty status. They are elected every four years for a replacement. Parents typically pay the cost of the replacement earmoulds. For both agencies, the hearing aids must be on certain grids.
How does the audiology referral system work for those outside of Thompson?
Audiology referrals are typically sent from the school or the nursing station for those clients outside of Thompson. Appointments for children from First Nations communities must often go through their nursing stations to pay for their travel. We try to go into schools and nursing stations in communities with more referrals. This allows us to see more children, and at a much lower cost to the taxpayer.
What are some changes you have implemented since your time here?
We can make use of an audiology assistant. She does advanced hearing screenings (which we have paused because of the Code Red). The newborn hearing screening program became mandated provincially five years ago, but we did it for over ten years before that.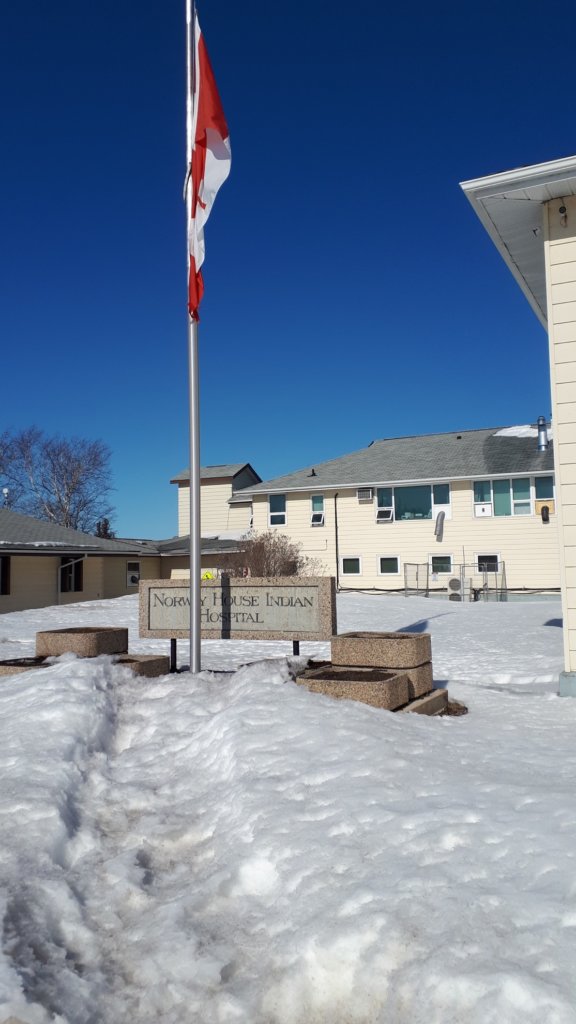 We also implemented community travel because I learned that an ENT was traveling to one of my communities. I asked if we would be able to travel to that community in coordination with him. After that, we started asking where we could go. At one point, we were doing five communities. It is more cost-efficient for us to go to their communities than for them to come to us. We can see many more children in one day in their home communities than bringing them to Thompson. In the community we can see possibly 30 children in a day during non-pandemic times, and the parents don't have to leave their job and families for an entire 24 hour period to see us.
What are some sensitive topics that are counselled on as it relates to our field?
Syphilis, as we know, is on the rise. As an STD, people do not want to discuss it; however, it can cause progressive hearing loss. Hence, we monitor children who potentially have congenital syphilis. It's important to phrase it without the judgment "I understand you tested positive for Syphilis" versus "you have an STD" and then mention "as a result we have to monitor your child because they are at risk for a hearing loss."
We also have a lot of children in foster care. Sometimes we know who other children are in a family, or where they are. Sometimes the family members don't know where those children are. It requires some tact to deal with those situations without divulging information that is not allowed and keeping track of the genetic hearing loss patterns. This also affects not assuming it is "Mum" or "Dad" but starting the introduction with "what is your name and how are you related" or "what do they call you" so you don't trigger any emotions. Also, in such close communities, a neighbor or an aunty brings in the children as a favor so you can never assume.
To my knowledge, we also have the highest percentage of minors and children per capita in the province. It is very common to see older teenagers who have multiple children. Without judgment, you have to ask if they are going back to school since that affects the choice of amplification, surgery etc.
Another sensitive topic is smoking. Some ENT surgeons will not do tympanoplasty if their patients smoke. This is why I make sure to emphasize quitting smoking or not starting to smoke by linking it to the ear and not the other aspects. I explain you know what it does to the lungs and the effects are to the other parts.
Basically, in all these scenarios, I strongly try not to judge people for their decisions.
What have been some cultural considerations you feel you have had to understand to be an empathetic clinician?
The impact of the residential school system, and substance abuse issues. These two are often related, whether directly or indirectly. The value of extended family. Understanding overcrowded housing in some communities. The NRHA has a regular indigenous and cultural training program that we undergo. It has been very effective.
What are some issues you think should be targeted to help make audiological services more accessible? (Rather, where do you see our field lacking in the North compared to major cities).
Staffing is a huge issue. Most new graduates want to work in a major center or private practice, due to finances or accessibility to family. Telehealth will help address some of these issues, but not all of them. Training of support staff, such as audiology assistants, is also very beneficial in this area. A good audiology assistant can work quite independently for certain parts of the caseload.
What have you loved about being an audiologist in Thompson?
Thompson is also a more relaxed environment than larger cities. The North is a community. People greatly appreciate our commitment to their communities and welcome us with open arms. I am constantly surprised by how many people I know in extended families. When I pass people downtown, I am greeted by my clients. As I mentioned earlier, one of the things I really appreciate about this position is the variety of what I do. When I first graduated, I wanted to work in a hospital in a major city. Unfortunately, that job was taken. I had the opportunity to take that position for a one year term a few years after I started in Thompson. I quickly realized how much I appreciated Thompson and that here is where home is.
Overall, it is evident that I was fortunate to have learned so much and to have worked with someone as experienced as Colita. The power of patient-centered care was exemplified by her daily. As said above, many of the patients were fatigued not just from the commute but also from other life hardships. However, having that patient-client relationship means the appointments were always so comfortable and filled with humorous anecdotes that would have us all laughing and smiling without the sterile medical environment that is all too common. This also lead to patients being open and more trusting of Colita's recommendations. Colita's care extended to returning later in the evenings and weekends to attempt re-test just so we could have reliable results while sparing families from having to come back so many times.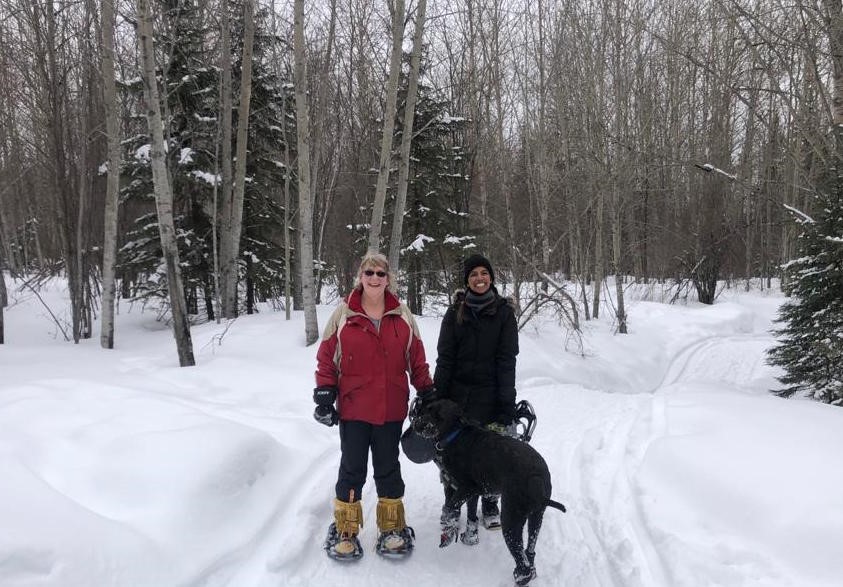 As for my experience, moving around is not new to me. I am of Sri Lankan ethnicity, but born and raised in Toronto, lived abroad in France, and moved around in Nova Scotia for this degree and placement. However, I would still say I had the most "culture shock" when coming to Thompson compared to other places. Yet, I can also wholeheartedly say that I had a wonderful time and learning experience in Thompson. Beyond what I learned in audiological services, it is a great place for people who love the community and are interested in embracing winter adventures. This includes seeing the breathtaking northern lights, skating on Paint Lake, the beauty and winter wonderland magic of Pisew Falls, ice fishing, opportunities to Skidoo/snowmobile in beautiful landscapes just outside of town and much more. I would also like to make a notable mention to the Northern Regional Health authorities for providing learners like myself such a wonderful accommodation and hospitality.
---
The interview above was abridged for the purpose of this article. However, If you would like the complete interview enrichened with more stories or have any questions, we welcome you to be in touch. I hope this will encourage current students considering placements and existing audiologists to give a chance to Thompson and other rural places in the North alike.
---