Beyond the Booth: Audiologists as Collaborators & Leaders in the Health Sciences
Introduction
As a student entering my third year of Biomedical Sciences at the University of Guelph, I am starting to feel the pressure of figuring out my future career. I knew that I had an interest in Biomedical research, but I also enjoyed the liberal arts and wanted to find a way to combine the two. I figured that the best way to explore this interest would be through research. I was lucky enough to find a summer research placement at the University of Toronto (UofT)'s Centre for Interprofessional Education (CIPE), a partnership between UofT and the hospitals making up the Toronto Academic Health Sciences Network (TAHSN), with University Health Network (UHN) as the lead hospital partner. Here, I was introduced to the world of audiology, and specifically to those who work "outside the booth." Through interviewing six audiologists in "outside the booth" roles, I realized how unique and personalized the field of audiology can be and how passionate each person is about their work. First, I will profile each person who took the time to chat with me and their current careers:
Angela Loucks Alexander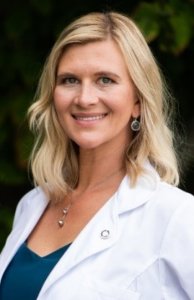 Angela teaches online courses for audiologists and speech-language pathologists to understand how to diagnose and treat Auditory Processing Disorder. In 2004, she attended a lecture about Auditory Processing Disorder, led by Jack Katz at the University of Kansas. This sparked an interest in the field, and Angela asked to shadow Jack's clinic. She later won some extra business coaching through a local business award, where she was recommended to start a program to help adults with Auditory Processing Disorder improve their skills. In 2018, Angela began teaching courses in Auditory Processing Disorder, and following the beginning of the COVID-19 pandemic, she began to teach these classes online. With presenting being a significant part of Angela's career, in July 2021, Angela was allowed to speak at TEDxTauranga about diagnosing and treating Auditory Processing Disorder.
---
Rex Banks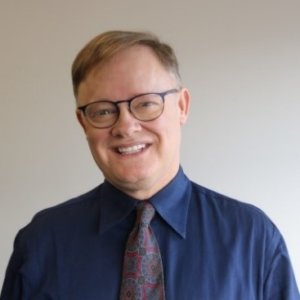 Rex has four different roles at Canadian Hearing Services (CHS). First, he is the director of hearing healthcare and is responsible for the clinical protocols and operations of their 11 clinics. He is also the quality director and is therefore responsible for quality and accreditation and overseeing policies for the organization. Rex is also in charge of knowledge enterprise, where he oversees the research-based products CHS provides. Finally, he is the organization's infection control officer, where he ensures the safety of everyone at CHS through PPE use, cleaning protocols, COVID exposure protocols, infection control policies, and pandemic planning. Although his position as an infection control officer began several years ago, its role has come to life since the start of the COVID-19 pandemic. To help others in this area, he started the Audiology 911 Facebook group. He is also an Assistant Adjunct Professor at A T Still University, where he teaches Business and Marketing to audiologists. Through Rex's curiosity and exposure to the Deaf community as a teenager, he decided to become an audiologist. During the COVID-19 pandemic, Rex further expanded his career through volunteering. He went back to school, became an ESL teacher, and connects with audiologists worldwide to help them learn English and prepare for English proficiency exams and specific scenarios and vocabulary related to audiology practices.
---
Marshall Chasin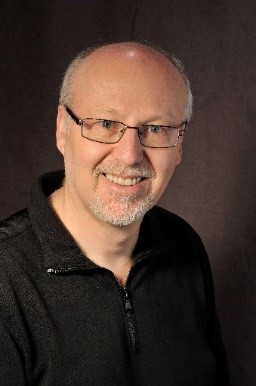 Marshall works as a clinical audiologist, where he dispenses hearing aids out of four Toronto locations. In addition, he runs the Musicians Clinics of Canada out of one of his clinics, where he sees musicians for a wide range of issues, including hearing loss prevention and hearing aids for music. Marshall also has many non-clinical duties, including being the Editor-in-Chief for "Canadian Audiologist," running a monthly column in the trade magazine "Hearing Review," and writing 9 books on audiology. Marshall was initially asked to work with musicians by Dr. John Chong, his colleague, and with some persuasion, agreed. He was fascinated with the issues that musicians pose as "they allow you to use the full gambit of audiology." Now, 40 years later, Marshall still enjoys working every day due to the tangible changes he sees in his clients.
---
Jeff Crukley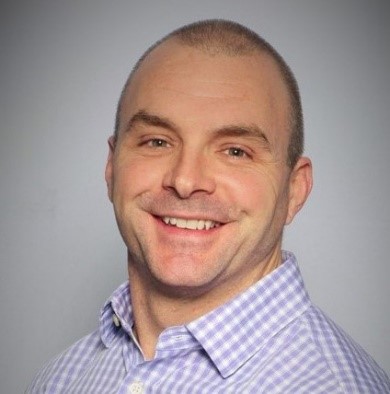 Jeff runs a sole proprietor business as an applied statistician and data scientist, through which he conducts cutting-edge statistical analyses and informs experimental design and interpretation across a wide range of fields--from audiology and hearing science to COVID-19 immunity modelling. While training to become a clinical audiologist, Jeff was also working on a research-based Masters, where he first began working with statistical analysis and experimental design. He then completed his PhD and postdoc and worked for nearly a decade in the hearing device industry as a scientist and manager. He has always been a researcher throughout his career and has had increasing opportunities outside the booth to work with his interest in statistical models and drawing meaningful inferences.
---
Vanessa Martin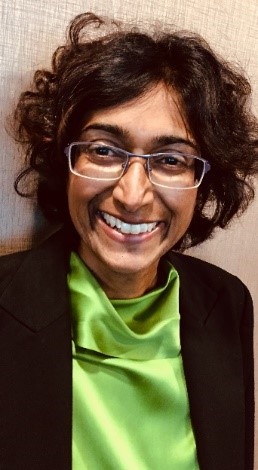 Vanessa was the lead for the Ontario Infant Hearing Program, funded by the Ministry of Children, Community, and Social Services for 12 years. The program:
Provides universal newborn hearing screening (UNHS) to all Ontario-resident infants.
Provides risk-dependent audiological surveillance of infants and children identified as having a risk indicator(s) for late-onset or progressive hearing loss.
Provides audiology assessment and intervention services including hearing aid and other assistive device fittings, evaluations, and monitoring for infants who are identified with permanent hearing loss.
Provides supports and services needed to develop language and literacy skills.
The goal of the IHP is to minimize the impact of permanent hearing loss on the individual child's development. Vanessa was supported to do her current work through the incredible consultants and colleagues who helped her navigate the field of public service, as they all had experience in policy while hers was in clinical audiology. Through collaboration with others and her drive to learn, Vanessa excelled at her role and continued to keep her eyes and ears open to more opportunities in this field.
---
Stella Ng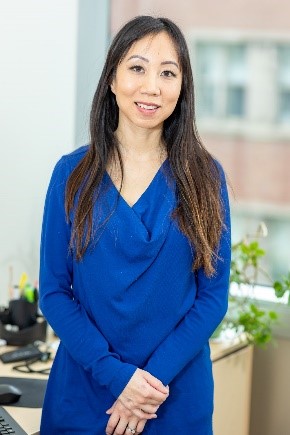 Stella's main role is as the Director of the University of Toronto's (UofT) Centre for Interprofessional Education (CIPE), a partnership with the University Health Network (UHN) There, she leads a team responsible for an integrated university-wide curriculum for 11 health professions programs and for interprofessional, collaborative learning and professional development programs for practicing clinicians and faculty across the Toronto Academic Health Sciences Network (15 affiliated academic hospitals). The Centre also offers programs worldwide. Stella also works as a scientist in multiple centers, most predominantly at the Wilson Centre, research in health professions education. Finally, Stella is an associate professor with UofT in Speech-Language Pathology and the Institute of Health Policy Management and Evaluation. While working as an educational audiologist over a decade ago, Stella encountered challenges in how the various professions worked together and the constraints of each system. She saw the frustration that existed for families who fell through the cracks of the system, and it inspired her to return to school and complete her PhD in health professions education research and a postdoc in medical education and health systems and services. This led Stella on her current path, where she works more closely with other health professionals, actively maintaining her audiology connection through service and collaboration.
---
Synthesizing the Lessons Learned: Transferable Skills
Although the six people profiled had a unique journey beyond the sound booth, they all expressed that knowledge and experience accrued through audiology are vital to their current careers.
Stella, Vanessa, and Rex expressed that the social aspects of practice, such as communication, collaboration, empathy, and their clinical experiences, apply to their current roles. After working with families in her clinical settings, Vanessa explained that she gained insight into their lives- "it's almost like walking in a parent's shoes." This has helped her with her role as a policy maker, as she understands what is important to the family of the child with permanent hearing loss, which is ultimately who they are working for. In Stella's former educational audiology role, she often acted as a mediator and was responsible for bridging perspectives, a core role she still performs as a health professions education researcher and leader of an interprofessional education centre.
Alternatively, Angela, Jeff, and Marshall's careers still largely involve the hearing sciences field. Jeff and Marshall both use their understanding of the auditory system and hearing aid technology daily. Angela explains that audiology is her basis for understanding the "greater system," with the ear being the hardware and the brain being the software, her primary focus. She says that "audiology taught [her] how to be a scientist… how to listen to a client's complaints… and come up with a systematic way to fix it".
Tips and Tricks for Future Audiologists
Future audiologists look no further; these six had a lot of solid advice to give! Across the board, everyone agreed that the profession could and should increasingly look to work beyond the sound booth (are we surprised? That's where they work!). However, when it truly came down to it, each person had a unique thing to say, which I would like to highlight independently:
"If you are a new audiologist, being unique in a field full of people who don't necessarily want to sub-specialize" is a great thing. "Find the beauty in the specialty… the riches in the niches…" and "remember we are scientists and we're here to fix problems, and as long as we're fixing problems, we'll always have a job."
Angela Loucks Alexander
"Use your audiology superpowers." Don't be afraid to stand out, whether by using bold colours on your resume or by showcasing your volunteer experiences. You should "listen to those inner voices and opportunities and just say yes. There is no downside".
Rex Banks
"Be tenacious… If you want something, don't let go." A career path is not always linear, and sometimes you have to "put your head down and your elbows out, and just keep going."
Marshall Chasin
"Keep an eye on the changing landscape of hearing-related healthcare." The rehabilitative lens of audiology is how audiologists are "uniquely positioned… so being creative in how you demonstrate the value you can bring as a rehabilitative professional is something to be keenly aware of".
Jeff Crukley
"Learn as much as you can and in other fields that interest you." Be open to new experiences "because you have no idea where it may lead you… keep your doors open and be optimistic".
Vanessa Martin
"Audiologists bring together technical skill, technological innovation, and rehabilitative care. Future audiologists would be wise to build off this integration, to collaborate broadly with communities, families, and other health care workers, paying more and more attention to the resurgence of a compassionate, humanistic approach to healthcare. And in so doing, audiologists would be well-served by learning from fields like sociology, philosophy just as much as we have looked to engineering and psychology."
Stella Ng
---
Conclusion
This article has allowed me to learn about a field I otherwise would never have been exposed to. I was surprised to hear how broad and versatile audiology can be and how transferable the skills learned in a specialized field were. Furthermore, the advice given to me by these audiologists was priceless, no matter what career I choose in the future.
Common across all the audiologists I interviewed was a professional resilience to the COVID-19 pandemic's effects on society. Their careers in fact, continued to flourish, and many of them felt they were contributing meaningfully to address the challenges COVID presented. Indeed their reach "beyond the booth" was a factor in this ability to respond and even thrive despite the most significant societal challenge I have lived through so far. As inevitably future challenges arise, a common piece of useful advice would be to think broadly, expand conceptions and horizons for the field of audiology, and move forward with an eye to being an integral part of the larger health system and society.