Industry News
Tribute
Maurice H. Miller, PhD, Audiology Educator and Pioneer of Occupational Hearing Conservation
Apr 12, 2021 REPRINTED FROM HEARINGREVIEW.COM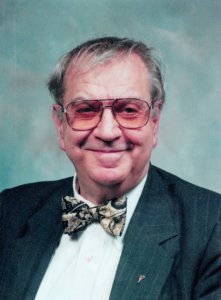 Maurice H. Miller, PhD
Maurice (Murray) H. Miller, PhD, passed away on January 10, 2021 at age 90. Dr Miller was a pioneer in the field of occupational hearing conservation and a respected expert in numerous other areas of audiology, including sudden hearing loss, hearing disorders, and tinnitus.  He directed programs in Communication Disorders at some of the nation's leading medical and academic institutions and spent over 40 years as the Chief Audiological Consultant to the New York City Department of Health.
He started his career as the first speech and hearing therapist employed for the new center at Lenox Hill Hospital in New York. An outstanding student, he was one of several influential audiologists who studied under Robert West (a founding father of speech language pathology) at Brooklyn College including Mark Ross, Frederick Martin, John Duffy, Ernest Zelnick, and many more. Miller worked on his master's degree at Brooklyn College where a large number of his patients were children with severe hearing impairment. Providing hearing aids, along with hearing and speech habilitation, to children with impaired hearing eventually became a primary mission of the center.
Dr Miller earned his PhD at Columbia University in 1956 and ultimately became Professor Emeritus of Audiology and Speech Language Pathology at the Steinhardt School of Education of New York University. He established many early Occupational Hearing Conservation programs, and authored over 200 articles in the peer-reviewed literature. He was a prolific author, with four textbooks and numerous textbook chapters with special interests in occupational hearing conservation (he guest-edited a special edition on the topic for Hearing Review in September 1999), Meniere's disease (guest-edited the January 2005 issue on the subject for JAAA), idiopathic sudden sensorineural hearing loss (guest-edited November 2003 HR special issue), and diagnosis and management of people with severe, chronic, intractable tinnitus. Late in his career, with longtime friend and collaborator Jerome Schein, PhD, he also coauthored the Hearing Disorders Handbook. He also served as a editorial advisory board member of The Hearing Review.
Additionally, Dr Miller served on the five-person ASHA committee responsible for allowing audiologists to dispense hearing aids for the first time in the history of the profession—which helped change the face of Audiology forever. He was a dedicated and respected professor, and after retirement continued to teach at NYU as adjunct professor.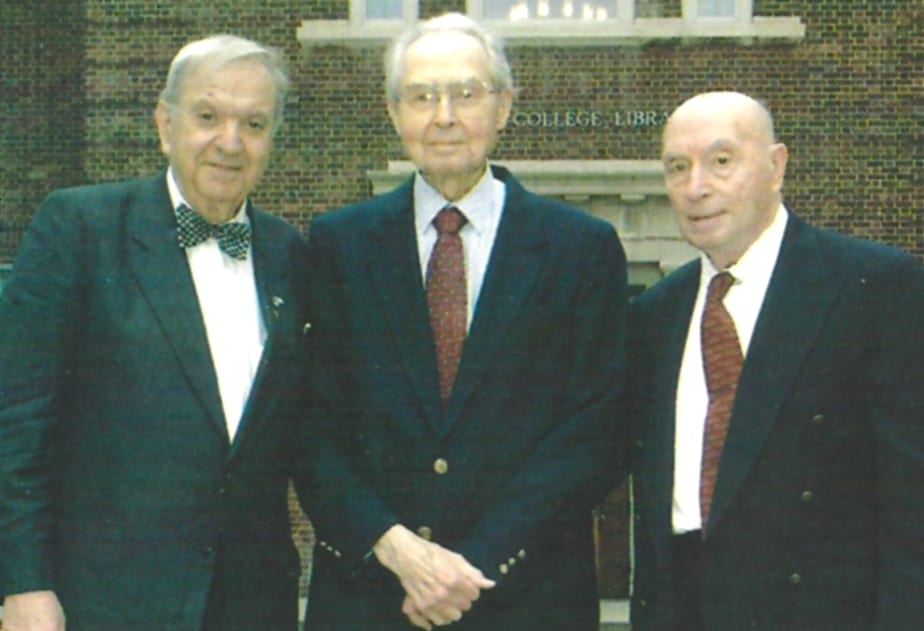 Maurice Miller, PhD, John Duffy, PhD, and Earnest Zelnick, PhD, had all been students of Robert West at Brooklyn College.
Dr Miller was recognized with many awards and honors during his career, including the 1996 Career Award from the American Academy of Audiology (the third Career Award presented by AAA), the 2002 Professor of the Year Award at NYU, and the 2013 American Speech-Language-Hearing Association (ASHA) Honors of the Association Award. He was also the first audiologist in the United States to be elected President of the Council for Accreditation in Occupational Hearing Conservation.  Additionally, Dr Miller was an authority on the audiological aspects of tinnitus and was frequently quoted in the print media, and interviewed on radio and television on the subjects of noise, hearing loss, hearing aids, pediatric, and geriatric hearing impairments.
As pointed out in his obituary, Dr Miller loved language and was a brilliant public speaker. He valued the power of words and labored with love over every word he wrote. And he was still writing late in his 80s. He felt his passions deeply: for his faith, for his family, for his field. He had enough substance for two or three people. His sense of humor— famous for his puns— was unmatched. He was a great storyteller who admired anyone who could tell great stories. And he adored music and followed his favorite cantors like the devoted fan he was.
Dr Miller is survived by his wife, Anita; his children, Wendy and Laurence, and his grandchildren Matthew, Olivia, Gillian, and Naomi.
RIT/NTID Founder D. Robert Frisina, 96, Has Died
Apr 2, 2021
By Pamela Carmichael, Assistant Vice President of Communications, Marketing and Multimedia Services
The founding director of the Rochester Institute of Technology's (RIT) National Technical Institute for the Deaf (NTID), D. Robert Frisina, died in Florida on Monday, March 29. He was 96. The school announced his passing on its website.
An international author and lecturer, Frisina was a visionary and a pioneer in the field of deaf education, according to RIT. He was selected by the RIT Board of Trustees as the first director of NTID in January 1967, and he went on to quite literally build NTID from the ground up. Arthur L. Stern, who chaired RIT's Board of Trustees from 1961 to 1976, said of Frisina, "Few leaders anywhere in the nation could have matched his dynamic leadership in charting the course for the National Technical Institute for the Deaf."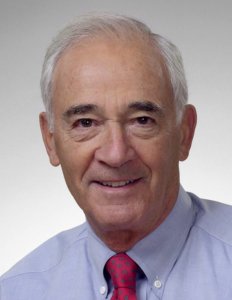 Robert Frisina. Photo Credit: Mark Benjamin
At the time he was appointed NTID director, less than 1% of all college-age deaf individuals were enrolled in postsecondary education. Of those employed, most held unskilled or semi-skilled positions, and there were virtually no deaf people in technical or managerial positions. Frisina's goal from the start was to improve education opportunities for deaf and hard-of-hearing students to open to them successful career paths on par with those of their hearing peers.‌
He brought with him to RIT/NTID a background in education and deafness as well as an acute understanding of the need for RIT to fulfill its contract with the federal government for operating NTID. When he saw a challenge, he doggedly pursued a solution. He scrupulously selected faculty and staff who were experts in a variety of technical and educational fields and who understood they were embarking on what he called "The Grand Experiment," an entirely new venture to educate a large number of deaf and hard-of-hearing students at the postsecondary level on a mainstream college campus.
Well known for encouraging faculty and staff to develop innovative ideas, Frisina was known to say that he had two pockets—one for problems and one for solutions. He often would tell people that if they brought him a problem for one pocket, he also expected them to bring a solution for his other pocket.
"Bob was instrumental in developing, encouraging, and mentoring many of NTID's best leaders over the years," said Gerry Buckley, current NTID president and RIT vice president and dean. "His foresight, wisdom, and perseverance helped make NTID what it is today."‌
Stepping down as leader of NTID in 1976, Frisina continued to serve as an RIT senior vice president for 15 years. In 1993, he formed the International Center for Hearing and Speech Research (ICHSR), which was housed at RIT/NTID, and served as director of ICHSR for 17 years. He also served as a board member and adviser for a number of organizations and earned many RIT awards, including the Presidential Medallion, the Principal Investigator Award, and the RIT Diversity Trailblazer Award. In 2007, RIT/NTID dedicated the D. Robert Frisina Quadrangle in his honor. In 2009, he was named vice president emeritus of RIT.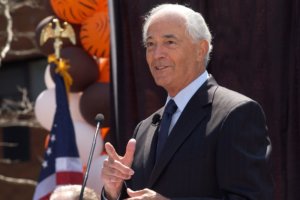 In 2007, RIT/NTID dedicated the D. Robert Frisina Quadrangle in his honor.
Photo Credit: A. Sue Weisler
Among other awards, Frisina also received the Distinguished Alumnus Award from Westminster College, the Bicentennial Medal of Excellence Award from the New York State Board of Regents, the Civic Award for Education from the Rochester Chamber of Commerce, the Lyon's Founder Award from the Rochester School for the Deaf, and the Special Recognition Award from the University at Buffalo.
He held a bachelor's degree in biology from Westminster College in Fulton, Missouri; a master's degree in education of the deaf from Gallaudet College; and a PhD in audiology and psychology from Northwestern University.
"He always spoke with tremendous pride about the mission of NTID and the positive impact it has had on the lives of thousands of deaf individuals," Buckley said. "He said that one of the highlights of his career was receiving a standing ovation from the thousands of alumni who attended NTID's 50th anniversary celebration in Rochester in 2018."
Frisina leaves behind children Dr Robert D. Frisina, Karen Moses, Sandy Richter, Tom Frisina, and Chris Frisina, as well as 10 grandchildren. RIT/NTID will hold a memorial service on campus at a later date.
Source: RIT/NTID and HearingReview.com
Images: RIT/NTID; Mark Benjamin, A. Sue Weisler
About the CHHA Online Hearing Loss Mentoring Program
The Canadian Hard of Hearing Association (CHHA) Web-based mentoring program is for people with hearing loss. It is designed to help individuals acquire those skills in managing their hearing loss in everyday life, which will help them to achieve optimal well being, personal fulfilment and productivity.
The objectives of the Online Mentoring Program include:
For the person with hearing loss seeking mentoring (the mentee)

Facilitate peer support
Promote self-help and education for coping with the effects of the loss of hearing ability
Enable the person with hearing loss to gain leadership and communication skills

For the mentor:

Provide an opportunity to volunteer and contribute in a rewarding way.
For more information  https://www.chha.ca/about-mentoring-program/