Spotlight on Equity, Diversity, and Inclusion at Canadian University Audiology Programs
According to The World Social Report 2020: Inequality in a rapidly changing world, we have been confronted with the harsh realities of a deeply rooted unequal global landscape. Over the past year in Canada, mass protests standing up for black and indigenous people's rights have been fueled by a combination of economic hardships, growing inequalities, and job insecurity. The report suggests that income disparities and a lack of opportunities create a cycle of inequality, frustration, and discontent across generations all over the world.1
Within our society, universities play an important role in advancing equity, diversity, and inclusion. Paul Davidson, President and CEO of Universities Canada, reported, "universities are hubs for the bridge-building, creativity, and innovation that we need to create vibrant, inclusive, and prosperous communities. At a time of unprecedented global economic, technological, social, and environmental disruption, the world needs solutions that can only be imagined when all perspectives and expertise are brought to bear." He further stated that Universities Canada members recognize the vital importance of a diversity of identity and thought, with room for a variety of ideas, cultures, and views.2 While progress has been made over the past few decades; he said Universities Canada recognizes that more can and must be done to truly achieve inclusive excellence.
In October 2017, Universities Canada members endorsed seven Inclusive Excellence Principles as part of their ongoing commitment to advance equity, diversity, and inclusion (EDI).3 They further conducted an EDI survey report in 2019 called "Equity, Diversity, and Inclusion at Canadian Universities: Report on the 2019 Survey." They reinforced the value of creating an opportunity to share EDI promising practices and lessons learned among similar programs to promote positive change. Based on this recommendation, the Canadian Academy of Audiology (CAA) is conducting spotlight articles highlighting Canadian audiology programs to share their own EDI promising practices, future initiatives, and lessons learned. This first spotlight article will be focusing on the audiology programs at Université de Montréal and Dalhousie University.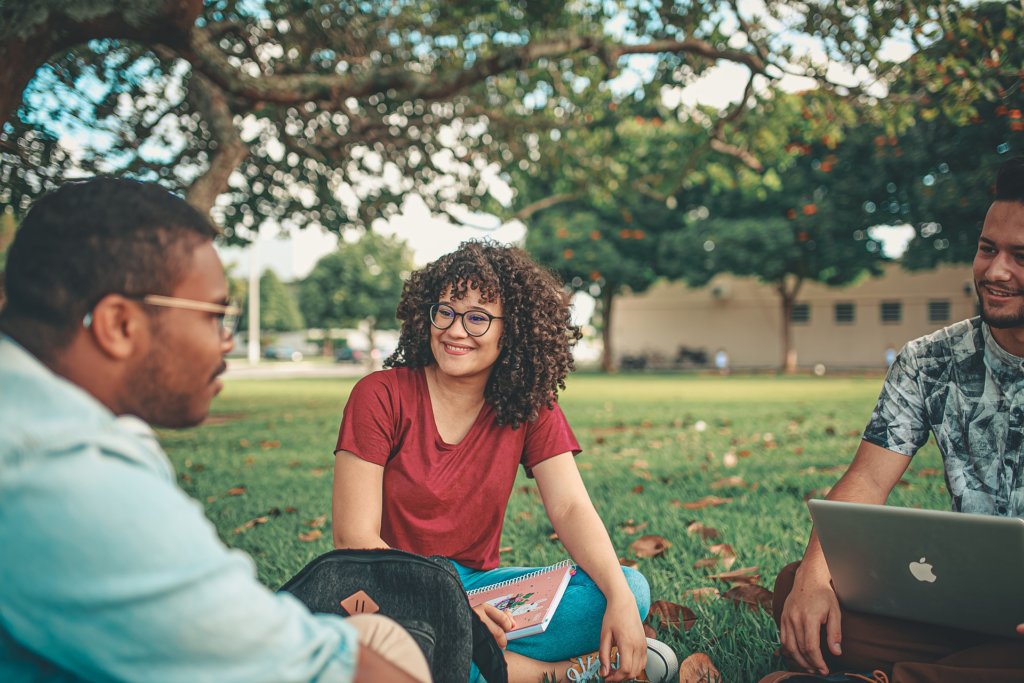 CAA also wanted to promote successful EDI initiatives for clinical Audiologists to consider incorporating into their practice since health inequalities exist in Canada, are persistent, and in some cases, are growing.4-6 According to the document, "Key Health Inequalities in Canada: A National Portrait" by the Public Health Agency of Canada, significant health inequalities were observed among Indigenous peoples by sex, sexual orientation, race, disability, national origin, and socioeconomic status (e.g., income, education levels, employment, and occupation status).7 These social, political, and economic inequalities need to be examined in the field of audiology if we are to provide a service that achieves and maintains good health over a lifetime for all Canadians. This is done, in part, by embracing cultural humility. The National Institutes of Health (NIH) defines cultural humility as "a lifelong process of self-reflection and self-critique whereby the individual not only learns about another's culture, but one starts with an examination of her/his own beliefs and cultural identities." 8
When reflecting on the two audiology university programs spotlighted below, remember we must all work in partnership together to build and maintain equitable, diverse, and inclusive communities, recognize our problems as collective challenges, and work cooperatively to promote EDI principles in the field of audiology.
Spotlight: Audiology Program Université de Montréal
Written by Victoria Duda, Ph.D., Assistant Professor, Adriana Lacerda, Ph.D., Associate Professor
The definition of diversity is constantly evolving to include people with differences in sexual orientation, identity, and expression of gender, age, social conditions, handicap status, immigration status, ethnic origin, language, religion, and membership of racialized minority groups.9 One minority group of particular concern is the almost 200,000 indigenous people of Québec, which make up over 2% of the Province's population.10
The Université of Montréal (UdeM) recognizes that an individual's diverse characteristics can have an impact on their experience, their opportunities, and the construction of their identity. In 2019, the institution provided a vision statement on equity, diversity, and inclusion (EDI) of its community, followed by a report published in 2020 outlining these matters and an action plan for 2020-2023. In the same vein, the École d'orthophonie et d'audiologie (ÉOA) supported the content of a report in which systemic racism within our profession was exposed. This report, written by the Groupe d'action antiraciste en orthophonie et en audiologie (GAAROA), is a wake-up call on discrimination against the black community, First Nations, and other racialized groups.11-13
Solutions to these problems have been addressed at the university, the ÉOA, and within the audiology program. At the university level, the vision is to promote diversity as an asset, contribute to the correction of inequalities, recognize everyone's specific identities, and mobilize the whole research community to take into account diversity. UdeM encourages its faculty members' professional development through its pedagogy center, le Centre de Pédagogie Universitaire (CPU). The CPU helps professors develop course materials suitable for students with various physical, cognitive, or emotional handicaps. UdeM also gives students access to services to support their academic success through the Student Services Center (Services aux étudiants - SAE), the Student Support Center for Academic Success (Centre étudiant pour le soutien à la réussite - CÉSAR), the Support Center for Students with Disabilities (Services aux étudiants en situation de handicap - SESH) and the International Student Office (Bureau des étudiant internationaux - BEI). In addition to these services, the Aboriginal Center also liaises with 11 anglophone and 11 francophone indigenous communities. UdeM has been working on the challenges of EDI over the last 30 years with a particular emphasis on First Nations, respect, equity and diversity, and research since 2017.
The ÉOA's mission is twofold: (1) to offer professional training which allows access to the practice of speech-language pathology and audiology as well as (2) training in fundamental and applied research and to contribute to the advancement of knowledge in the fields of speech, language, swallowing, hearing and balance, and the field of human communication sciences and its disorders. The ÉOA plays an active role nationally and internationally in human communication, balance, swallowing, and disorders and is a committed and vital player in promoting the Francophonie. It receives international students every year and provides these students access to support groups for easing their transition and integration into the school community. The school encompasses a dynamic and multicultural group of professors from countries such as Argentina, Belgium, Brazil, Chile, Switzerland, Tunisia, and the USA. The ÉOA also started a reading and reflections committee group made up of staff, students, and professors to discuss discrimination toward visible minorities, the black community, the aboriginal community, women, and other inequalities. The ÉOA recruitment policy has been altered to reserve two places in the audiology and speech-language pathology programs for candidates of aboriginal descent as of Fall 2021. Further measures will be taken in collaboration with the First Nation Education Council to set up an action plan to travel to aboriginal communities to present the professions and our programs. The presentation will be adapted to the populations' needs with the aboriginal center's guidance and suggestions, and subtitles will be provided in the native language.
The Audiology program addresses inclusion, equity, and diversity in teaching and research. For instance, any student who requires accommodations for religious reasons is asked to fill out a form within the teaching responsibilities and provide a letter from a religious leader indicating the accommodation requested. The lecturer or professor reviews the accommodations and, together with the student, puts in place the necessary modalities. UdeM, through the SESH, also provides recommendations and didactic services such as sign language translators and note-takers for students with hearing loss. The program director follows up all student accommodations and services to ensure adherence to the student's needs. Future initiatives for the Audiology program are providing an Open-Doors event targeting aboriginal communities. The program will add a student outreach activity within the context of a course where hearing screenings and educational interventions related to hearing loss will be provided in aboriginal communities. The program intends to add EDI concepts within multiple courses related to Audiology and interdisciplinary courses within the Faculty of Medicine. Before orientation week, the incoming students are encouraged to contact the program director to discuss their particular needs and receive guidance on the various programs and support systems in place at the university. The program will also ensure that the audiology faculty and students are represented in the school's racism committee.
Together with the UdeM, the ÉOA and the Audiology program are committed to supporting groups, services, and accommodations to students of all backgrounds and identities. There is still a long way to go. We will push forward with new initiatives to improve our efforts to create welcoming and inclusive environments. We believe that we can improve the diversity and the inclusivity of audiology practice within our community with this.
Spotlight: Audiology Program Dalhousie University School of Communication Sciences and Disorders
Written by Michael Kiefte, Ph.D., Professor
Assistant Dean, Professional Graduate Education
Director, School of Communication Sciences and Disorders
To provide patient-centred care and develop a stronger connection with clients it is important to have culturally competent clinicians and reflect the communities they serve. However, there is a lack of diversity in the audiology profession in Atlantic Canada. The School of Communication Sciences and Disorders is committed to meeting the region's needs by supporting students from diverse linguistic and cultural backgrounds and historically underrepresented and underserved communities. This includes Indigenous peoples (especially Mi'kmaq, the Indigenous peoples of the Atlantic Provinces), members of racialized minority groups (especially historic African Nova Scotians), people with disabilities, people belonging to sexual orientation and/or gender identity minority groups, and religious minorities. It is critical to address the need for better representation in the profession, it is also essential to have the lived cultural and linguistic experiences from a diverse body of students, faculty, and staff inform our scholarly work and academic culture.
The school has a Diversity Task Force whose mandate addresses matters affecting our programs' cultural and linguistic diversity. This includes promoting diversity, fostering a supportive and inclusive environment in the school, expanding the professions' diversity, and promoting highly trained professionals through relevant workshops. The Task Force organizes events focused on diversity issues, communicates directly with students and individuals from the wider community, and advises the school on diversity and inclusion matters.
The school currently has an equitable admissions policy that gives special consideration to applicants from historically underrepresented and underserved groups, particularly Indigenous peoples and members of racialized minority groups. Despite this, the school has been relatively unsuccessful in attracting and retaining Mi'kmaq and African Nova Scotian students. To address this, the school has recently made active efforts to attract applications from these communities: for example, members of the school have made presentations at Unama'ki College in Cape Breton, which hosts over 300 Indigenous students, as well as at several job fairs to recruit a larger pool of students from under-represented groups. The school also works with programs within the university that seek to increase Indigenous and African Nova Scotians' representation through summer camps directed at youth to promote the profession.
The school recently secured an endowment from Hearing and Speech Nova Scotia—the primary public provider of audiology services to Nova Scotians—to create a renewable entrance scholarship for under-represented students with the current goal of ensuring that there is more diversity among audiology and speech-language pathology clinicians throughout the Province. The school is pursuing additional funding to complement this with support from the university's Faculty of Graduate Studies, and more scholarships will be announced soon.
In response to systemic racism and violence against Black, Indigenous, and other People of Colour, the school felt a strong need to speak out and act in meaningful ways to bring about systemic change. The School of Communication Sciences and Disorders pledged to scrutinize and change its policies and practices to eliminate systemic racism and discrimination within both the School and University and achieve true diversity, inclusivity, equity, and cultural safety.  The school's response was a formal statement on anti-racism and anti-oppression which enumerated a number of steps and goals:
Evaluate our admissions requirements—particularly the use of Graduate Record Exam (GRE) scores—to seek to eliminate systemic biases in the admissions process;
Review the Equitable-Admissions Policy and potentially expand it to include other marginalized groups;
Prioritize equity and diversity when hiring;
Develop a process for compensating Black, Indigenous, and People of Colour (BIPOC), including students, alumni, and external experts who are asked to consult with us on issues of diversity, oppression, racism, and discrimination;
Evaluate and improve how diversity is addressed in the curriculum;
Provide anti-oppression and trauma-informed training to faculty and staff;
Develop and implement a plan to support the success of BIPOC students in the program;
Engage in discussions with other speech-language-pathology and audiology organizations about dismantling systemic racism and promoting equity in the professions and our services such as Speech-Language and Audiology Canada (SAC), Canadian Academy of Audiology (CAA), Nova Scotia College of Audiologists and Speech-Language Pathologists (NSCASLP), Hearing and Speech Nova Scotia (HSNS), and Regional Centres of Education;
Engage in meaningful, respectful discussions with BIPOC consultants, students, staff, and faculty to identify further actions that can bring about substantive change; and
Inform students, faculty, staff, and other stakeholders monthly on our progress.
As of September 2020, the school has already made progress on many of these goals:
The school has sought approval to remove the GRE as an admission requirement.
The faculty is currently reviewing its equitable-admissions policy, which explicitly prioritizes more Indigenous and Black Nova Scotian clinicians' needs. It is expected that this revised policy will be adopted by all of its units.
The school is creating a fund to reimburse BIPOC students, alumni, and community members who are asked to consult on diversity, oppression, racism, and discrimination.
A course in cultural safety in Indigenous health care is currently offered to students of Medicine, Nursing, Dentistry, and Pharmacy as of January of 2021, and the faculty is planning to expand this to more schools, including our own.
A subcommittee plans to consult with BIPOC alumni around the next steps to strengthen support for students in the program further.
Although some progress has been made, it is clear that there remains much work to be done. It is widely recognized that this is an ongoing process and that we need to continue to support our diversity and inclusion initiatives.
---
References
United Nations Department of Economic and Social Affairs. World Social Report 2020: Inequality in a Rapidly Changing World. New York, NY; 2020. Available at: https://www.un.org/development/desa/dspd/wpcontent/uploads/sites/22/2020/02/World-Social-Report2020-FullReport.pdf
Universities Canada. Equity, Diversity, and Inclusion at Canadian Universities: Report on the 2019 Survey; November 4, 2019. Available at: https://www.univcan.ca/media-room/publications/equity-diversity-and-inclusion-at-canadian-universities-report-on-the-2019-survey/
Universities Canada (2017). Equity, Diversity, Inclusion Principles: Universities Canada; October 2017. Available at: https://www.univcan.ca/wp-content/uploads/2017/10/equity-diversity-inclusion-principles-universities-canada-oct-2017.pdf
Federal Provincial and Territorial Advisory Committee on Population Health and Health Security. Reducing health disparities - Roles of the health sector: Discussion paper.Ottawa, ON: Public Health Agency of Canada; 2005. Retrieved from. https://nccdh.ca/resources/entry/reducing-health-disparities
Butler-Jones D. The Chief Public Health Officer's report on the state of public health in Canada: 2008. Ottawa, ON: Public Health Agency of Canada; 2008.
Canadian Institute for Health Information. Trends in income-related health inequalities in Canada: technical report: revised July 2016 [Internet]. Ottawa: Canadian Institute for Health Information; 2016 [cited 2017 Feb 15]. Available from: https://secure.cihi.ca/free_products/ trends_in_income_related_inequalities_in_canada_2015_en.pdf.
Public Health Canada. Pan-Canadian Health Inequalities Reporting Initiative (2018). Key Health Inequalities: National Protrait Executive Summary. ISBN: 978-0-660-27393-8. Available at: https://www.canada.ca/en/public-health/services/publications/science-research-data/key-health-inequalities-canada-national-portrait-executive-summary.html
Foronda C, Baptiste DL, Reinholdt MM, Ousman K. Cultural Humility: A Concept Analysis. J Transcult Nurs. 2016 May;27(3):210-7. Doi: 10.1177/1043659615592677. Epub 2015 Jun 28. PMID: 26122618. Available at: https://pubmed.ncbi.nlm.nih.gov/26122618/
Univerisité de Montreal. Énoncé de vision sur l'équité, la diversité et l'inclusion. Available at: https://www.umontreal.ca/public/www/documents/Enonce_de_vision_EDI_2019.pdf
Statistique Canada. 2017. Série « Perspective géographique », Recensement de 2016. Produit no 98-404-X2016001 au catalogue de Statistique Canada. Ottawa, Ontario. Produits de données, Recensement de 2016. Available at: https://www12.statcan.gc.ca/census-recensement/2016/as-sa/fogs-spg/Facts-pr-fra.cfm?LANG=Fra&GK=PR&GC=24&TOPIC=9
Groupe d'action antiraciste en orthophonie et en audiologie. Homepage. Available at: https://www.facebook.com/GAAROA/
12. Universite de Montreal. Groupe d'action antiraciste en orthophonie et en audiologie. Homepage. https://eoa.umontreal.ca/2020/10/19/groupe-daction-antiraciste-en-orthophonie-et-en-audiologie/
13. College of Audiologists and Speech – Language Pathologists of Manitoba. Available at: https://caslpm.ca/wp-content/uploads/2020/10/Rapport-sur-limpact-du-racisme-syste%CC%81mique-dans-la-profession-dorthophonie-et-daudiologie-au-Que%CC%81bec-2020-11.pdf