Happenings
Advocacy Activities of the CAA with the Hearing Health Alliance of Canada

This is an update on the advocacy activities of the Canadian Academy of Audiology as a member of Hearing Health Alliance of Canada as of April 8, 2019. 
 
Two years ago, a small group of organizations began discussions on forming a National Alliance to raise awareness of the impact of unmanaged hearing loss, the need for prevention of hearing loss and the urgency to act towards building a national strategy for hearing health. A second group of organizations began similar work in June of last year. Both groups joined together to continue the work of a Hearing Health Alliance of Canada. 
 
The governance of the Alliance is founded on the principle that many professions, consumers, fund raisers, researchers and companies have roles in ensuring a healthy and vibrant hearing health system in Canada.  All these organizations have one major objective in common: to raise awareness and to address solutions to our failing hearing health care system in Canada. The current membership of 7 organizations has a vision of growth moving ahead.    
 
Ultimately, one big voice is more powerful than many small ones. Planning moved to action…
October 2018: Hearing Day on the Hill
Individual meetings with 10 Members of Parliament, Senators and senior staff in all parties
Targeted members of the Committee on Health, the Senate Committee on Social Affairs, Science and Technology, the Minister for Seniors and related influencers of Federal Health policy.
Purpose:

to raise awareness of the impact of unmanaged hearing loss, the need for prevention and public education and
need to raise awareness across the public and health continuum.
to ask advice on how to move ahead towards a national strategy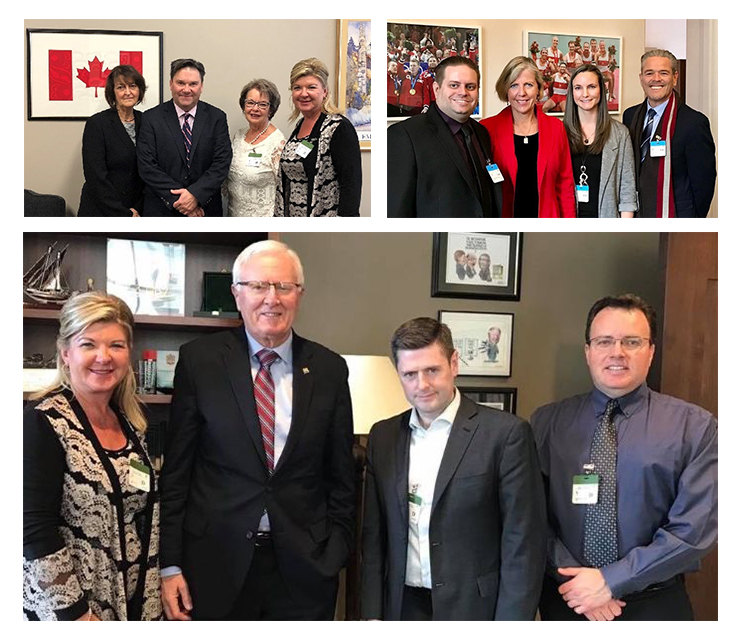 November 2018 - January 2019
Continued similar messaging and soliciting advice in meetings in Ottawa and constituency offices with 6 more MPs and Senators and some senior staff
One meeting generated a special invitation to appear before a House of Commons Standing committee (see below)
Several meetings with Ontario MPPs with the same purpose

February 2019
House of Commons Standing Committee on the Status of Women-Committee is 11 MPs including the Minister for Seniors-all parties represented

HHAC delivered an invited presentation and responded to questioning regarding the impact of unmanaged hearing loss on seniors

Continued interviews with Ontario MPPs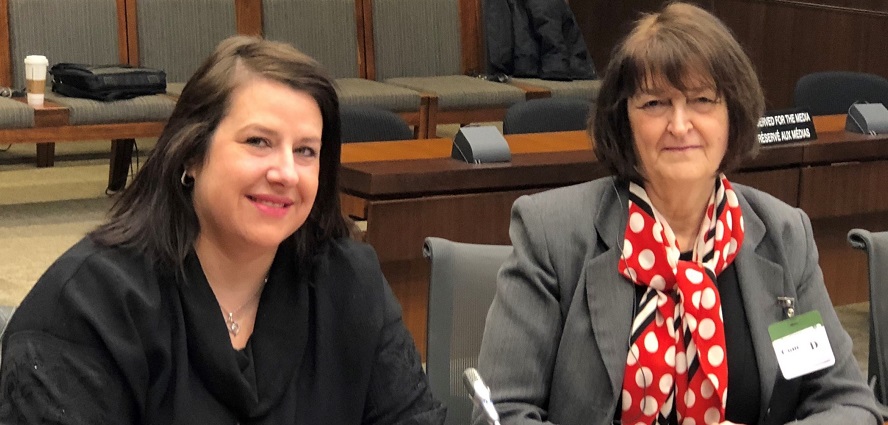 House of Commons Committee on the Status of Women
March 2019
Hosted a reception at Queen's Park to continue raising awareness and receiving guidance on a national strategy
Approximately 50 MPPs and their staff attended. They included members with health and economic related roles.
The Minister for Children engaged in conversation with key Alliance members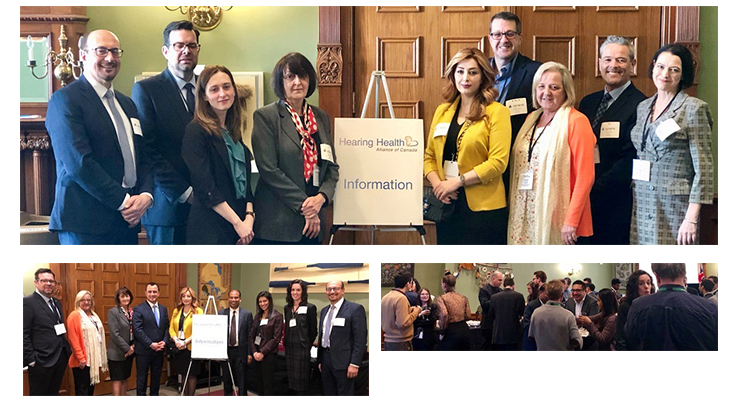 April 8 and 9, 2019
Press conference
Open house in Ottawa for Federal MPs, Senators and their staff
Messaging will reinforce and build on prior meetings
Feedback from government officials has been good.
They had encouraged and are very pleased with the formation of an Alliance representing many facets and stakeholders in the hearing health
They are learning about the current status and urgency to improve hearing health. They are asking relevant questions demonstrating their keen interest in improving this important project to benefit their constituents across the country.
We have identified allies and champions and gained insightful advice.
 
The Hearing Health Alliance of Canada (HHAC)  is a collaborative partnership between the Hearing Instrument Practitioners of Ontario, the Canadian Academy of Audiology, the Canadian Hard of Hearing Association, the Canadian Hearing Instrument Practitioners Society, Cochlear Canada Inc., The Hearing Foundation of Canada and the Hearing Industry Association of Canada.
The HHAC collaborates to raise the awareness of hearing health and the impact of unmanaged hearing loss. The Alliance advocates for and works towards the development and implementation of a Canadian national hearing health strategy.  The Alliance has an experienced advocacy advisor/coordinator and is self-supported through shared member funding and in-kind contributions.
---
CAA Accessibility Survey 2019
For May Month, CAA is conducting an Accessibility Survey. We are interested in how audiologists provide accessibility to people who are Deaf/deaf, deafened, and hard of hearing. Accessibility is about creating communities, workplaces and services that enable everyone to participate fully in society without barriers. Your responses will help determine what resources audiologists may need to provide a more accessible service. By filling out this survey, it may provide you with more ideas on how accessibility can be improved in your clinic.
The survey is anonymous and is intended for clinicians working in private or public practice. The survey will take approximately 7-10 minutes to fill out. The results of this study will be shared in the Canadian Academy of Audiology's publication the "Canadian Audiologist" in the Fall of 2019. Thank you for your participation!
 
Take the survey: https://www.surveymonkey.com/r/CAAaccessibility
---
Report from the Canadian Infant Hearing Task Force
The Canadian Infant Hearing Task Force has released their 2019 Report Card on the status of early hearing detection and intervention (EHDI) programs in Canada at a press conference on Parliament Hill. The 2019 EHDI Report Card exposes an alarming disparity in the hearing health services available to infants and children in Canada. The new report card also reveals that little has changed since the CIHTF's 2014 EHDI Report Card, with Canada once again receiving an overall grade of "insufficient." For a complete overview of these findings, please visit here. (French)
CAA Members can also watch the Hearing Healthcare for Infants and Children in Canada: Status of EHDI Programs webinar.
Provincial and Territorial Results
While the CIHTF is pleased to report that Alberta, the Northwest Territories and Yukon have improved from insufficient in 2014 to a sufficient grade in 2019, they are disappointed to report that more than half of the provinces and territories in Canada have received an insufficient grade. In the case of two provinces (New Brunswick and Prince Edward Island), their overall grade fell from sufficient in 2014 to insufficient in 2019.
Using the Resources
We encourage members and associates to share these resources with their colleagues, other health professionals, policy-makers and community leaders to raise awareness and advocate for comprehensive EHDI programs across Canada.
The Canadian Infant Hearing Task Force, a joint effort of the Canadian Academy of Audiology and Speech-Language & Audiology Canada, is a national group of leaders and experts in matters related to early hearing detection and intervention (EHDI). The task force was formed to promote, support and advocate for comprehensive universal EHDI programs in all Canadian provinces and territories. To learn more, please visit: InfantHearingCanada.ca.
---
A History of ASA Standards
Editor's Note: Our readers may find this to be a fascinating article from the Journal of the Acoustical Society of America. Names such as Romanow (guess what he is famous for? The first to answer gets to buy me a beer at the next Canadian Academy of Audiology conference), Lybarger of Radio Ear fame (and the bone conduction oscillator), and Zwislocki (and his coupler), appear in the context of their contributions to the standards that we now take for granted.
The article is A history of ASA standards by Susan Blaeser, and Christopher J. Struck (J. Acoust. Soc. Am. 145, 77 (2019)). The entire article, a full list of references, tables and photographs, can be found at https://doi.org/10.1121/1.5080329.
The Acoustical Society of America (ASA) has been the scientific and professional home to tens of thousands of members from around the world over its 90 years in existence, with a purpose to generate, disseminate, and promote the knowledge and practical applications of acoustics.  The ASA community currently consists of over 6000 members, including students, early-career acousticians, and established professionals who work in one or more of the technical disciplines covered by the ASA. A list of technical areas may be found here: https://acoustic.link/ASA-TechnicalAreas
 
ASA welcomes all whose work involves any aspect of the science of sound.  Membership includes a subscription to the Journal of the Acoustical Society of America, meeting registration discounts, free and discounted standards, among other benefits. Please visit the ASA's Membership webpage for information about membership categories and dues (https://acousticalsociety.org/asa-membership/). We hope you will consider joining.
ABSTRACT
The Acoustical Society of America's involvement in and support of standards development work, both national and international, is perhaps its major outward-facing program, serving the needs of government, industry, and academia, as well as the needs of its members. Since its inception, the Acoustical Society of America has included the development of acoustical standards as one of the main elements of its mission. The standards published by ASA provide a trusted source of technical information to people both within and outside of ASA's membership. This article recounts the historical development of the ASA Standards Program and provides background information on key developments that have shaped its course, and influenced the direction of the Society itself.
---
Westone Acquires the Largest Custom-Fit Industrial Hearing Protection Manufacturer in North America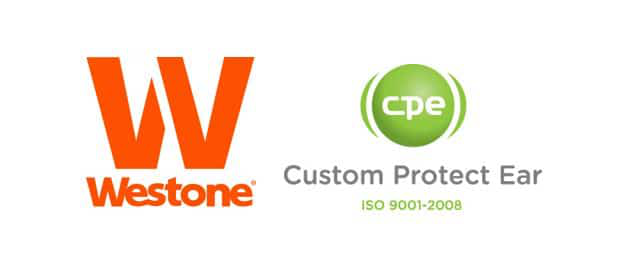 Used with permission from: hearinghealthmatters.org/hearingnewswatch/2019/westone-acquires-custom-protect-ear/
Westone Laboratories, Inc., in partnership with their principal investment group, HealthEdge Investment Partners, announced that it has closed on its acquisition of Custom Protect Ear, the largest custom-fit industrial hearing protection manufacturer in North America.
"We are delighted to join forces with Custom Protect Ear, the most trusted brand in custom-fit hearing protection used by hundreds of industrial clients across a wide variety of industries," said Zubin Meshginpoosh, President and Chief Commercial Officer of Westone.
"Noise-Induced Hearing Loss (NIHL) is an epidemic in the workplace, and we remain steadfast in our commitment to eradicate it. This partnership with Westone allows us to expand our geographic reach, increase the pace of innovation and have a positive impact on more lives."
–Jeffrey Goldberg, Chairman, and CEO of Custom Protect Ear added,
According to the announcement, Custom Protect Ear's management team and operations will remain headquartered in Vancouver, BC with an operating subsidiary, ProtectEar USA, based in the United States. 
 
About Westone
Established in 1959, Westone Laboratories is celebrating 60 years of delivering custom earpieces that protect and enhance hearing, facilitate communication, and support hearing healthcare professionals. The largest manufacturer of custom earpieces in the world with both hearing healthcare and music 2 specialists on our research, development and production teams, Westone is recognized as a leading innovator across the custom earplug, hearing protection, and music industries. For more information, visit Westone.com.
 
About Custom Protect Ear
Based in Vancouver, British Columbia, Custom Protect Ear was founded in 1976 and provides effective, verifiable, and noise level matched industrial hearing protection to over 4,500 corporate clients worldwide across a wide range of industries including distribution, manufacturing, machining, energy, packaging, public safety & security, transportation, and food. CPE is a certified and compliant ISO 9001 manufacturer that incorporates both traditional handcrafted manufacturing processes and leading-edge 3D printing technology. For more information, visit ProtectEar.com.
 
---
The Standing Senate Committee on Social Affairs, Science and Technology
Senate committee enhances accessibility for Bill C-81 study
April 10, 2019
Senate committee hearings on Bill C-81, the Accessible Canada Act, have been made more accessible to ensure that individuals from the disability community can easily follow the committee's work.
The Senate Committee on Social Affairs, Science and Technology is studying Bill C-81. The bill is meant to enhance the full and equal participation of all people, particularly people with disabilities, in society.
Interpreters will be in the committee room to render meetings in American and Quebec sign language. Videos of these meetings with embedded sign-language interpretation will be made available to stream on demand after a one-week delay.
Changes are also being made to the Senate's closed-captioning service to ensure the text is easy to read; documents used to support the committee's study will be made available online in a format accessible to people who are blind or visually impaired.
Quick Facts
The Senate Committee on Social Affairs, Science and Technology held its first meeting on Bill C-81 on April 3, 2019.
Bill C-81 was first introduced in the House of Commons on June 20, 2018; it was amended by the House of Commons Committee on Human Resources, Skills and Social Development and the Status of Persons with Disabilities.
Quotes
"We were determined that all Canadians have the right to follow the debate about the Accessible Canada Act. This is legislation that is intended to empower persons with disabilities — that makes it all the more essential that our hearings be accessible to them."
- Senator Chantal Petitclerc, Chair of the committee
"I am proud of the efforts made by our committee and staff to ensure all Canadians can follow our study of this piece of legislation. I sincerely hope that this sets the precedent for all Senate committee hearings in the future."
- Senator Judith G. Seidman, Deputy Chair of the committee
"People with disabilities face barriers every day. They shouldn't have to, especially in Parliament. That's why we are ensuring full accessibility to the study of Bill C-81."
- Senator Jim Munson, member of the committee
---