Thank You Dr. Dick Salvi!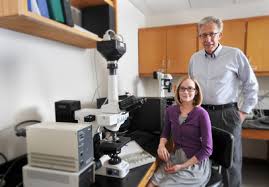 Well, Dick was the Guest of Honor at our 10th International Conference on the Management of the Tinnitus and Hyperacusis Patients at the University of Iowa back in 2002! He focused very clearly on understanding the mechanism of tinnitus.
This is an important step to finding cures. I also recall attending a meeting he hosted, back in 2005, and "International Symposium – Pharmacological Strategies for Prevention and Treatment of Hearing Loss and Tinnitus."
Throughout his career, he has sought to understand basic mechanisms. This is not an easy task. He has nurtured other investigators from around the world. As an example, his interactions with young collaborators from China has motivated many clever young researchers to embark on careers trying to understand tinnitus and hyperacusis.
Indeed, his training and nurturing others to be motivated, knowledgeable and sincere scientists has been an important part of his career. One can imagine, that for many decades into the future, much work on understanding and treating tinnitus and hyperacusis will have been influenced by his publications and teachings.
Dick is a true scientist. He wants to be helpful and has devoted his career in understanding the mechanisms of hearing loss, tinnitus, and hyperacusis, and to motivate and train others to be part of this crusade.