Canadian Health Measures Survey (CHMS) Results – "Tinnitus in Canada" What the Data Means for Audiologists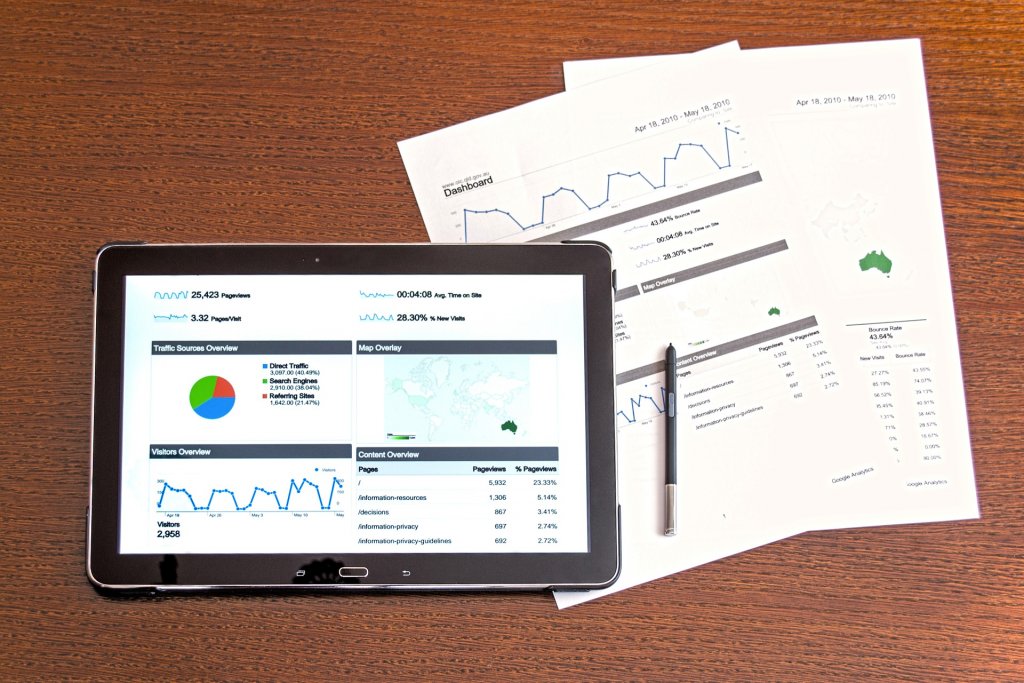 In the Fall of 2018, the Canadian Hearing Society was contacted by epidemiologist and researcher, Pamela Ramage-Morin, MSc, from Statistics Canada regarding our interest in writing a paper with her about the tinnitus data derived from the Canadian Health Measures Survey (CHMS).1,2 We immediately understood the significance of such an opportunity. It would provide Canadians with the most comprehensive study to date about tinnitus and offer audiologists important data to consider in addressing tinnitus patients in their practices. For this issue of Canadian Audiologist, we've each weighed-in from different perspectives on some of the major points of the article for further consideration.
1. Prevalence of Tinnitus in Canada.
Rex Banks: The study revealed an estimated 37% of adult Canadians (9.2 million) had experienced tinnitus in the past year and of those, 7%, (1.6 million) found it bothersome, meaning it affected aspects of their lives such as sleep, concentration, and mood. Let those numbers sink in for a moment – there are literally millions of people in Canada experiencing tinnitus! There is much potential for audiologists to get involved and work with people with tinnitus. The question begs, what are we going to do with this information now that we have it? From a clinical point of view, the data should light a spark in all of us to be more curious about tinnitus and see how we can help people with it. From a business point of view, offering tinnitus services creates another revenue stream to support audiology clinics. We must be cognizant though that this data is not exclusively available to audiologists. In a time when scope-creep has become an increasing issue between various healthcare professionals, if we as audiologists don't pick up the gauntlet to serve these millions of people, you can be sure that someone else will.
Dany Pineault: An interesting piece of data coming out of the CHMS was that younger Canadians (aged 19 to 29 years) were significantly more at risk than older Canadians to develop tinnitus although studies have consistently reported that the prevalence of tinnitus increases with age. Over the last 10 years, I have also witnessed a critical increase in young adults seeking audiological services for tinnitus. Most young tinnitus patients I see present with a primary or subjective tinnitus, some form of decreased sound tolerance and hearing loss due to noise exposure. Often, young tinnitus patients report daily risky listening behaviors such excessive and prolonged exposure to loud music with their personal audio devices and attending loud gym classes, dance clubs or concerts without the use of earplugs. Therefore, it is no surprise that exposure to loud noise is one of the leading causes of tinnitus among young adults in Canada. It has become increasingly clear that tinnitus is a disorder involving neuroplastic changes in the central auditory nervous system in response to temporary or permanent cochlear damage.
Maha Atrach: Up until now, Canadian audiologists have relied mostly on American statistics when counseling their patients about tinnitus prevalence. Data from the CHMS study will better inform intervention and practice for Canadian audiologists. Too often, patients with tinnitus have difficulty finding reliable information and feel that a lack of understanding from others regarding their experience of tinnitus. An important tenet of Tinnitus Retraining Therapy (one of the most commonly used tinnitus treatment programs) is Directive Counseling and Education. These new Canadian statistics are helpful to patients in understanding that they are not alone and helpful to audiologists in guiding them through their tinnitus journey.
2. Physical and mental health risk factors significantly associated with tinnitus among adults in Canada.
Maha Atrach: As may be expected, individuals with tinnitus (especially if it is bothersome) reported a poorer level of well-being compared to their counterparts without tinnitus. Reports of sleeping difficulties, poor self ratings on mental health and mood disorders, such as depression or bipolar disorder, can be twice as high for individuals with tinnitus compared to those without it. While these patients may be the most challenging in the clinic, they are the ones in dire need of audiological intervention and counseling.
Dany Pineault: Another important data that the CHMS revealed was that people with high blood pressure and those with arthritis were significantly more likely that individuals without these conditions to have tinnitus. In addition, the prevalence of tinnitus was higher among smokers as well as non-smokers exposed to second-hand smoke.
Although there was a trend that suggests that tinnitus was associated with cardiovascular disease and diabetes, this was not significant. The study also revealed that Canadians with bothersome tinnitus were more likely than those without the conditions to report poor levels of mental and emotional well-being (i.e., mood and anxiety disorders).
At the Canadian Hearing Society, our detailed case history form was designed to also identify non-audiological factors known to cause or exacerbate tinnitus. Unmanaged chronic diseases such as high blood pressure, sleep and emotional disturbances can have a negative impact on treatment efficacy and outcome.
Rex Banks: Tinnitus provides audiologists with an avenue to elevate our dialogue with physicians as well as demonstrate to our patients that we are healthcare professionals who understand how their tinnitus and hearing loss fit into the big picture of chronic disease management. We can use the comorbidity data to host workshops, write blogs, and meet with physicians to both provide education and generate interest in our clinics. The data on mental health helps us better understand these patients and their struggles. In short, tinnitus patients may be dealing with both physical and mental issues and as audiologists, we must step up and do our part just as other healthcare professional who are involved in providing care to them.
3. Greater hearing aid adoption rates for Canadians with hearing loss and tinnitus than Canadians with hearing loss only.
Dany Pineault: A point to emphasize from the data was that people with hearing loss and tinnitus were twice as likely to use hearing aids as those with hearing loss alone. This reflects my experience as an audiologist managing a large caseload of tinnitus patients. The audiological management of tinnitus patients focuses on reducing the impacts of hearing loss, negative thoughts/beliefs and maladaptive behaviors (e.g., excessive use of earplugs, avoidance) associated with the experience of tinnitus. This is achieved through the provision of counseling and fitting of sound therapy devices such as hearing aids and combination instruments.
The therapeutic value of counseling for tinnitus is well-established and highly recommended. Client education about tinnitus and management strategies, encouragement and reassurance are all important goals of audiological counseling. The therapeutic value of sound therapy is unfortunately still debated due to the lack of rigorous clinical trials. However, it is my experience that the fitting of hearing aids and combination instruments to tinnitus patients with hearing loss is associated with a significant reduction in tinnitus severity and improvement in quality of life. The goal of sound therapy is to provide enrichment of the auditory background noise, reduce the audibility of tinnitus and improved audibility of sounds that are difficult to hear for patients with hearing loss.
Maha Atrach: Individuals with hearing loss and tinnitus were twice as likely to use hearing aids than those with hearing loss alone. The emotional and mental toll that bothersome tinnitus has on the individuals who experience it may drive them to seek help and intervention sooner than they otherwise would. Hearing loss management, through the use of hearing aids, cochlear implants or combination devices, is usually an audiologist's first line of defense against tinnitus. Sound Therapy, whether it be at the ear level or through environmental sound enrichment, Directive Counseling and Education as well as Behavioral Interventions, such as Cognitive Behaviour Therapy, have all been shown to be effective intervention strategies for tinnitus sufferers.
Rex Banks: Training is of paramount importance before doing intensive work with tinnitus patients. Tinnitus patients can be complex and challenging. You must have the correct tools in your toolbox to help them. At the Canadian Hearing Society, Dr. Pawel Jastreboff was invited to train our audiologists in Tinnitus Retraining Therapy. We adopted TRT as our primary tinnitus treatment for efficacy reasons and Maha and Dany's prior experience in successfully using it with their patients over the years. We offer TRT to eligible patients who require more than an initial tinnitus consultation or hearing aids to address their tinnitus. With so many people in Canada experiencing tinnitus, I recommend you investigate your preferred treatment and pursue appropriate training.
The most commonly used programs by audiologists facilitating habituation of tinnitus reactions are Tinnitus Retraining Therapy (TRT) and Progressive Tinnitus Management (PTM). They provide audiologists with assessment protocols, counselling materials and guidelines for the fitting of sound therapy devices. To use them properly, an investment in yourself or teams with the appropriate training is required.
Final Thoughts: The CHMS data provides the greatest amount of insight to date about Canadians with tinnitus. As audiologists, it's each of our responsibility to determine where we fit in and how we can help the millions of Canadians reporting they're experiencing this auditory disorder. Pursue training, establish protocols, understand your limits and rise to the challenge. If we don't help tinnitus patients, they will find others who will, further eroding the perception and impact audiologists can have in helping them. When you start your journey, also know that it's not about reading one article and getting some foundational training. You have to stay on top of the subject, attend webinars and other events, read everything you can about tinnitus– because your tinnitus patients will be doing the same. Providing tinnitus services is a change in your audiology lifestyle. You will be a stronger audiologist for it and at the same time, help people who really need you.
References
Ramage-Morin PL, Banks R, Pineault D, Atrach M. Tinnitus in Canada. Health Reports 2018;30(3):3–11. Available at: https://www150.statcan.gc.ca/n1/pub/82-003-x/2019003/article/00001-eng.htm.
Ramage-Morin PL, Banks R, Pineault D, Atrach M. L'acouphène au Canada. Rapports sur la santé 2018;30(3):3–13. Disponible à l'adresse: https://www150.statcan.gc.ca/n1/pub/82-003-x/2019003/article/00001-fra.htm.