Hearing Innovation – Improving Healthcare for Canadians
The majority of older adults with mild hearing loss are unaware of it,1 a startling fact that can have an impact on a person's wellbeing. The social and health consequences related to hearing loss are many including fatigue, anxiety, social isolation, depression and dementia.1–5
Historically, non-specialists have assessed hearing ability subjectively, for example, by using the whisper or finger rub test. Furthermore, we know screening for hearing loss as well as providing timely and appropriate referrals are important, yet not always routinely practiced in primary care.6 Given a large number of older adults with hearing issues and the lack of assessment through primary care, we know a new model for hearing care delivery is needed to improve health outcomes for Canadians.
Mobile hearing screening technologies have emerged on the market over the past several years. They put technology in the hands of non-specialists and provide an easy-to-use, objective assessment of hearing that helps make non-specialists allies to hearing healthcare professionals.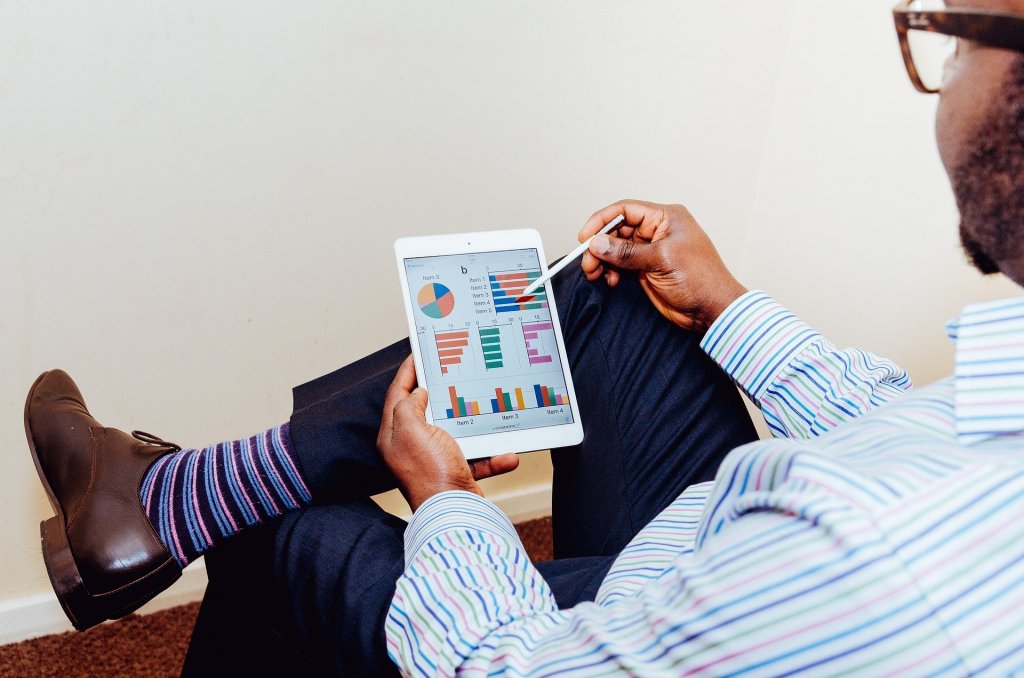 SHOEBOX® Audiometry (SHOEBOX Ltd., Ottawa, Ontario) commercialized the first iPad-based audiometer developed at CHEO in Ottawa with a mission to identify hearing loss and connect individuals with hearing healthcare.7 SHOEBOX QuickTest, a recent release by SHOEBOX Ltd., is an easy-to-use, self-administered hearing screening test designed to quickly and accurately triage individuals using an iPad and a set of headphones. The sorting is achieved through an algorithm and characterizes individuals as "good hearing", "reduced hearing" or "very reduced hearing" in just a few minutes.
To help address the problem of limited access to testing and diagnosis in at-risk populations, our research group has partnered with businesses and healthcare organizations to use SHOEBOX QuickTest to systematically identify patients with hearing loss as a routine part of hospital care. One of these key partners, and an early adopter of the SHOEBOX QuickTest, is Bruyère Hospital (Ottawa, Ontario).
Bruyère is a multi-site academic healthcare organization, specializing in rehabilitation, aging and memory focused on developing innovative services and products for Canada's older adults. Bruyère recognizes the importance of identifying hearing loss in their patients as a way to improve quality of care and is piloting SHOEBOX QuickTest hearing screening to patients upon admission. Together, we are hoping to scale hearing assessments across the organization and eventually, throughout the provincial healthcare ecosystem.
Partnership
As part of a CAN Health Network initiative, SHOEBOX collaborated with clinicians and stakeholders at Bruyère to develop and implement a new innovative hearing assessment framework for healthcare. This partnership began with a mini-validation study at the Bruyère Memory Program to verify if the proposed methodology would appropriately assess the hearing of patients with mild cognitive impairment (publication pending). After demonstrating the effectiveness of the hearing screening test, Bruyère and SHOEBOX implemented the program within the Geriatric Rehabilitation Program where there was a clear need for objective assessments.
Dr. Anne Harley who works at the Geriatric Rehabilitation Program at Bruyère, immediately saw the role SHOEBOX QuickTest could play in improving patient care: "A patient's ability to hear and understand the care team is a crucial part of implementing our care plans. QuickTest makes sense, by allowing our care team to ensure that their mode of communication is optimized with patients. I'm pleased to be a part of a team at Bruyère that is piloting innovative tools that can have a positive impact on the healthcare system as a whole."
Patients within the Geriatric Rehabilitation Program stay an average of 50 days which provides an opportunity for screening and follow-up assessments as needed. Hearing screening is performed within the first several days of admission and requires minimal facilitator support. The results are obtained early in the admission which helps the care team to use appropriate communication strategies for patients with hearing impairment. This also allows the care team to arrange a follow-up appointment with a hearing healthcare specialist, should the patient need it. Screening is conducted in the patient's room and the results are then shared with the patient and their physician. Despite initial concerns related to accessibility to the technology, this does not appear to be the case for the majority of the patients included in this pilot.
An early recipient of the SHOEBOX QuickTest at Bruyère was a retired airplane technician in the Canadian Air Force. Although he used to have his hearing tested every six months, he had not had a hearing assessment in 25 years: "I really enjoyed completing the test. It was easy to use, I didn't have to wait long and my hearing results were right there. I would recommend everyone completes it!"
Physicians whose patients are identified as having reduced or very reduced hearing ability have the option to make a referral to audiology for a complete hearing evaluation by an audiologist. Also, the care team is reminded to use pocket talkers and communication strategies when interacting with patients.
Early data already suggests that SHOEBOX QuickTest results are providing meaningful results for patients by identifying previously undiagnosed hearing concerns, and positively impacting physician behaviour when it comes to working with patients with hearing loss.
Impact
This innovation journey incorporates three important partners: industry, healthcare, and research. We've seen that this type of hearing screening in a healthcare setting helps to identify and connect people to professional hearing care; individuals who may otherwise be unaware of their reduced hearing ability. This said, while complete hearing evaluations are possible at the institutional level, this may not be the case at all institutions. For example, outpatients who undergo screening as part of the proposed framework may need to be followed outside the hospital by partner hearing healthcare specialists instead of in-house.
Through this partnership, we are not only improving patient care at Bruyère, but also establishing a general implementation framework that can be used by other healthcare institutions. This framework can be used for broad implementation of hearing screening in healthcare, furthering SHOEBOX's goal of reaching one billion ears through a multidisciplinary approach, including business, healthcare, and research as partners in excellence.
References
Statistics Canada. Hearing loss of Canadians, 2012-2015. Health Fact Sheets. 2016.
Dawes P, et al. Hearing loss and cognition: The role of hearing aids, social isolation and depression. PLoS One 2015;10:1–9.
Strawbridge WJ, Wallhagen MI, Shema SJ, and Kaplan GA. Negative consequences of hearing impairment in old age: A longitudinal analysis. Gerontologist 2000;40:320–26.
Golub JS, Sharma RK, Rippon BQ, Brickman AM, and Luchsinger JA. The association between early age-related hearing loss and brain β-amyloid. Laryngoscope 2020. doi:10.1002/lary.28859
Livingston G, et al. Dementia prevention, intervention, and care. Lancet 2017;6736.
Johnson CE, et al. Hearing and balance screening and referrals for medicare patients: a national survey of primary care physicians. J Am Acad Audiol 2008;19:171–90.
Yeung J, Javidnia H, Heley S, Beauregard Y, and Champagne S. The new age of play audiometry: Prospective validation testing of an iPad-based play audiometer. J Otolaryngol Head Neck Surg 2013; 42(1):